Quick Links
Site Rules
Contact Staff
Celestia: astral@rpgdragons.org Baldirak: baldirak@rpgdragons.org
Latest topics
»
Wondering Lost Thoughts
by
Poem
Yesterday at 2:49 pm
»
Red Vs. Blue: Highlands
by
Bassasail
Tue Nov 17, 2020 11:04 am
»
Island-Call [Wake]
by
Phantasmas
Tue Nov 17, 2020 8:25 am
»
Resentment (Soshi)
by
Incus
Sun Nov 15, 2020 9:29 am
»
Totally Normal Humans (Paradox)
by
Soshi
Mon Nov 09, 2020 5:22 pm
»
Takeo (Barbarian)
by
Takeo Takeuchi
Tue Oct 20, 2020 12:24 pm
»
Cyclone and Typhoon (Ranger)
by
Cyclone and Typhoon
Fri Oct 16, 2020 12:41 pm
»
Kohzahn Usk, Dragonborn Barbarian
by
Bassasail
Thu Oct 15, 2020 5:09 pm
»
Vauban, Kenku Artificer (WIP)
by
Astral
Thu Oct 15, 2020 1:36 pm
»
D&D Topic Signup
by
Cygnus
Thu Oct 15, 2020 9:32 am
»
Nyx Jawawa (Ranger) [WIP]
by
Nyx Jawawa
Wed Oct 14, 2020 9:44 pm
»
Takeo Takeuchi
by
Astral
Tue Oct 13, 2020 9:24 am
»
Lightleap, Frogfolk Druid
by
Bassasail
Mon Oct 12, 2020 8:35 pm
»
Cygnus (Fighter)
by
Cygnus
Mon Oct 12, 2020 5:34 pm
»
Baldirak (Cleric)
by
Baldirak Sapiens Draco
Sun Oct 11, 2020 10:08 pm
»
Jericho Twilight (Fighter)
by
Jericho
Sun Oct 11, 2020 6:09 pm
»
Andromeda Twilight (Ranger)
by
Andromeda
Sun Oct 11, 2020 12:54 pm
»
Aurora Twilight (Rogue)
by
Aurora
Sun Oct 11, 2020 12:08 pm
»
Kenina (Sorceress)
by
Kenina
Sun Oct 11, 2020 1:28 am
»
Dealing with Darkness (Tenebris)
by
Chogath
Fri Oct 09, 2020 9:22 am
»
Stupid Islands (Open, Twilight Imperium)
by
Cyclone and Typhoon
Fri Oct 09, 2020 9:11 am
»
D&D Character Sheet
by
Astral
Thu Oct 08, 2020 10:20 pm
»
DRF D&D Getting Started
by
Astral
Thu Oct 08, 2020 10:20 pm
»
Forbidden Lore : Reflections and Deceptions [solo/closdd]
by
Hydra
Wed Oct 07, 2020 10:28 am
»
Racun the poison wielder
by
Baldirak Sapiens Draco
Thu Oct 01, 2020 9:45 pm
Top posting users this month
Who is online?
In total there are
8
users online :: 1 Registered, 0 Hidden and 7 Guests :: 1 Bot
Phantasmas
Most users ever online was
315
on Mon Nov 04, 2019 1:22 pm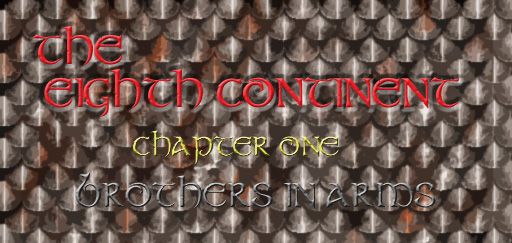 Home - Creation - Rules/Guides
For thousands of years dragons have been peacefully kept from terrorizing humans (and other humanoid species like elves and dwarfs) and vice versus.  While people still have wars between themselves like animals, Elder Dragons are kept safe by a unique group of individuals called the Peacekeepers.  These Peacekeepers are humanoid beings who have accepted a duty to keep the balance between Elder Dragons and people.  While peace was held between Elder Dragons and people for a very long time, an Earth Elder Dragon, unbeknownst to the Peacekeepers, awoke with an extreme rage.  Attacking villages indiscriminately, it remains elusive to the Peacekeepers.  
Due to the influence of this rampaging Elder Dragon, other creatures have risen up to attack people.  What was previously an attack maybe once a week is now multiple times a day.  Peacekeepers have issued an all out call to the different continents to ask anyone who is able-bodied to take up arms and defend from these attacks.  It is not the Peacekeepers job to save all people, but to maintain balance between Elder Dragons and people... they will attack and kill people who attack the Elder Dragons as well as the Elder Dragons who attack people.  
So please, come and help the people fend off these attacks... or be destructive and add to the mayhem.
Keypoints:
- We are not grammar Nazis we do understand there are people who do not have perfect English skills. we just ask you make each post understandable.
-Large free roam sandbox world.  
-Combination of medieval and magic meets steampunk.  
-Large Dice system.
-Leveling system in place for players  
-Slight 18+ due to possible gorey like scenes but not required.  
-Free player weapon creation, this includes blades, guns, bows, crystal pistols.  
-Large player creation customization: be evil or good or anything inbetween, use any weapons or armor that you can.
-Vast quantity of creatures with many possible to become mounts, such as unicorns, pegisi, dragons, and other fantasy creatures.
-A large npc interface that changes depending on you... treat them good and good will be returned, and vice versus.
-Play in plot or just have fun outside of the plot, you are free to do either, but the plot may be dropped on you somehow.
-Have fun with the Role Play.
Last edited by Levish on Sun Jan 31, 2016 12:46 am; edited 1 time in total

Levish

EarthWing Vulcan





Posts

: 169


Reputation

: 3



sol i am gona delete your accounts as you dont go on any more. and also von said your kind of fairys would have been aloud as he found the ones you where talking about.

also to any one who joins this this site has alot of fighting. there is a high chance your character will die.

Levish

EarthWing Vulcan





Posts

: 169


Reputation

: 3



the site is still on going. atm we are going to do a time skip with in the next few weeks or month that will alow people to powerlevel characters if they want to exsplain what they did during the time skip in detail.

Levish

EarthWing Vulcan





Posts

: 169


Reputation

: 3



Well we could use a couple of helpers again as we do need people rping on here to help fill the map out a little.

Levish

EarthWing Vulcan





Posts

: 169


Reputation

: 3




Levish

EarthWing Vulcan





Posts

: 169


Reputation

: 3



we have made the kiddy pool rule, As it seems a lot of members seems to get in over there head and cant seem to fight so we made a new location that filled with level 3 or lower monsters. this is so members can get used to some mechanics the site provides.

Levish

EarthWing Vulcan





Posts

: 169


Reputation

: 3



---
Permissions in this forum:
You
cannot
reply to topics in this forum