Quick Links
Site Rules
Contact Staff
Celestia: astral@rpgdragons.org Baldirak: baldirak@rpgdragons.org
Latest topics
»
Totally Normal Humans (Paradox)
by
Discord
Sat Jan 23, 2021 10:08 am
»
Poem, the lost
by
Baldirak Sapiens Draco
Fri Jan 22, 2021 12:28 am
»
Eluuna (Finished)
by
Baldirak Sapiens Draco
Fri Jan 22, 2021 12:19 am
»
Something to Care About
by
Súl Iolar
Thu Jan 21, 2021 11:31 am
»
Resentment (Soshi)
by
Soshi
Thu Jan 21, 2021 8:55 am
»
A Salty Encounter(Open)
by
Minnow
Thu Jan 21, 2021 6:09 am
»
New Arrivals (Helia + Attor) [In need of a Guardian]
by
Attor
Tue Jan 19, 2021 10:09 pm
»
Dark Shadows
by
Poem
Wed Jan 13, 2021 11:01 pm
»
Leona's dragon
by
Baldirak Sapiens Draco
Mon Jan 11, 2021 5:25 pm
»
Dealing with Darkness Part 2 (Chogath)
by
Chogath
Mon Jan 11, 2021 12:06 pm
»
The Liber Perpetuity Mortis (Necromancy Lore, still in progress)
by
Tenebris
Mon Jan 04, 2021 8:49 am
»
Account Deletion Request
by
Baldirak Sapiens Draco
Mon Jan 04, 2021 12:24 am
»
A Difference...(Open)
by
Poem
Tue Dec 22, 2020 11:50 pm
»
Harsh Realities (Open to Humans)
by
Soshi
Mon Dec 21, 2020 1:21 pm
»
Island-Call [Wake]
by
Phantasmas
Thu Dec 10, 2020 9:06 am
»
Discord Server?
by
Lori Iolar
Wed Dec 09, 2020 9:57 am
»
Welcome To Chatbox.
by
Baldirak Sapiens Draco
Mon Dec 07, 2020 9:51 am
»
Zyra the Kind
by
Baldirak Sapiens Draco
Mon Dec 07, 2020 9:38 am
»
Wondering Lost Thoughts (Open)
by
Poem
Sat Dec 05, 2020 9:00 pm
»
Who Dat? (Tene and Family)
by
Tenebris
Sat Dec 05, 2020 3:18 pm
»
Monsters, M o n s t e r s! (open)
by
Poem
Tue Dec 01, 2020 9:59 pm
»
Well... Here we are again
by
Tenebris
Tue Dec 01, 2020 12:12 pm
»
Heritage Festival ((Open to All))
by
Solomon
Tue Dec 01, 2020 11:59 am
»
The Duet (Tenebris)
by
Tenebris
Mon Nov 30, 2020 11:22 am
»
Red Vs. Blue: Highlands
by
Bassasail
Tue Nov 17, 2020 11:04 am
Who is online?
In total there are
5
users online :: 0 Registered, 0 Hidden and 5 Guests :: 2 Bots
None
Most users ever online was
315
on Mon Nov 04, 2019 1:22 pm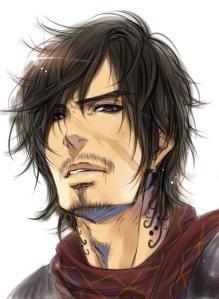 Type of Character:
Human
Link to Character List Page:
https://www.rpgdragons.org/t4861-baldirak-s-character-list
Name:
Takeo Takeuchi
Alias:
Onryō
Age:
26
Gender:
Male
Sexuality:
Unknown  
Personality:
Takeo is an open book at times, his actions giving a glimpse into his past. But mostly, he is rather hard to read and gives little about himself. While heis very cold and appears not to care about anything but food, Takeo is very protective of his little sister. Aside from that, however, Takeo is very much the kind of guy who only looks out for his own interests.
Fears:
 Running out of food, harm coming to his sister, going to sleep.
Strengths:
Takeo is a good fighter. He is good at sneaking around when it comes to stealing food and he is very good at lying. He can "play a part" well and convincingly.
Weaknesses:
Takeo suffers from night terrors, often not sleeping much. In rare cases he becomes submissive to displays of dominance, but otherwise is combative when facing authority figures. His right hand functions only half as well as his left, due to the build up of scar tissue from an old wound. His need to hoard food often gets him into trouble with vendors, as he will steal even if he has the coin to pay for it.
Life InfoHome:
Kakos
Profession:
Whatever he is hired or forced to do.
Family:
Isuna "Holo" Takeuchi (Adopted sister)
General AppearanceHeight:
5'7"
Hair:
Black
Eyes:
Brown
Appearance:
Takeo is 137lbs. He has straight black hair that comes almost to his shoulders, and a thin beard and mustache. His eyes are brown and almond shaped. His skin is slightly tanned. Takeo has a scar on his right hand spanning the entire width of his palm, a scar on his left side from his hip to his groin, and several scars on his back, most concentrated at his shoulder blades. His body is on the leaner side and modestly muscled.
Skills and AbilitiesSkills
Takeo isn't a trained combatant, but he is surprising adept at fighting. He has a silver tongue and is an average pickpocket.
Equipment:
Two daggers and an axe.
Combat Style:
Takeo's fighting style is often compared to a deranged person who's just seen their comrade or loved one killed by a monster.
BackgroundHistory:
Takeo was orphaned and enslaved at the age of 3. At the age of 11, he found himself free and living as a nomad until he finally settled in Kakos at 17. A month after arriving in Kakos, Takeo rescued Isuna, a little girl only 6 years old. He's looked after her ever since and even gave her a nickname. He officially adopted her as his sister one day in Anthropinos when she gave Takeo's surname after being asked for her own.
RP Sample:
I'm Baldi, so you don't need one.

Takeo Takeuchi




Posts

: 2


Reputation

: 0




_______________________
I'm a super cute and cuddly little Dragon Cat who loves spaz fish, dragon nip, humans, and being called cute while I'm being scary.
---
Permissions in this forum:
You
cannot
reply to topics in this forum