Quick Links
Site Rules
Contact Staff
Celestia: astral@rpgdragons.org Baldirak: baldirak@rpgdragons.org
Latest topics
»
FELWORLD
by
Grimone
Wed Apr 14, 2021 4:45 pm
»
Totally Normal Humans (Paradox)
by
Discord
Sun Apr 04, 2021 11:29 am
»
Taking the Reins? (IceWings)
by
Gemna
Mon Mar 22, 2021 12:49 pm
»
My characters
by
Zappy
Sun Feb 28, 2021 10:31 pm
»
Zappy
by
Baldirak Sapiens Draco
Sun Feb 28, 2021 10:18 pm
»
Resentment (Soshi)
by
Incus
Fri Feb 26, 2021 8:56 pm
»
Fish, Fins, and Scales (Poem)
by
Bassasail
Fri Feb 26, 2021 8:33 pm
»
hello???
by
Bassasail
Fri Feb 26, 2021 8:17 pm
»
A Salty Encounter(Open)
by
Minnow
Sat Feb 06, 2021 9:57 am
»
Ashram(solo)
by
Richard
Fri Feb 05, 2021 7:13 pm
»
Eluuna (Finished)
by
Baldirak Sapiens Draco
Thu Jan 28, 2021 11:49 pm
»
Something to Care About
by
Abbadon
Wed Jan 27, 2021 11:22 am
»
Poem, the lost
by
Baldirak Sapiens Draco
Fri Jan 22, 2021 12:28 am
»
New Arrivals (Helia + Attor) [In need of a Guardian]
by
Attor
Tue Jan 19, 2021 10:09 pm
»
Dark Shadows
by
Poem
Wed Jan 13, 2021 11:01 pm
»
Leona's dragon
by
Baldirak Sapiens Draco
Mon Jan 11, 2021 5:25 pm
»
Dealing with Darkness Part 2 (Chogath)
by
Chogath
Mon Jan 11, 2021 12:06 pm
»
The Liber Perpetuity Mortis (Necromancy Lore, still in progress)
by
Tenebris
Mon Jan 04, 2021 8:49 am
»
Account Deletion Request
by
Baldirak Sapiens Draco
Mon Jan 04, 2021 12:24 am
»
A Difference...(Open)
by
Poem
Tue Dec 22, 2020 11:50 pm
»
Harsh Realities (Open to Humans)
by
Soshi
Mon Dec 21, 2020 1:21 pm
»
Island-Call [Wake]
by
Phantasmas
Thu Dec 10, 2020 9:06 am
»
Discord Server?
by
Lori Iolar
Wed Dec 09, 2020 9:57 am
»
Welcome To Chatbox.
by
Baldirak Sapiens Draco
Mon Dec 07, 2020 9:51 am
»
Zyra the Kind
by
Baldirak Sapiens Draco
Mon Dec 07, 2020 9:38 am
Who is online?
In total there are
6
users online :: 0 Registered, 0 Hidden and 6 Guests :: 2 Bots
None
Most users ever online was
315
on Mon Nov 04, 2019 1:22 pm
Morning was finding its way onto the still dark forest, grey of false dawn painted upon the light clouds that covered the area in a light drizzle the night before. A low fog drifted into the area in the early hours of evening and stayed through the night, providing a cloak of moisture that muffled the movements of the cloaked huntress that moved forward, reins in hand.

Behind her walked a tall, muscular horse that was solid black in color, large nostrils wide as his warm breath misted and curled as it escaped the confines of the beast's lungs. Large hooves covered in long feathering clopped softly against the wet earth, muscles rolling beneath a wet and shining hide under the weight of his master's haul that he pulled on a handmade wooden sled: Two bucks, one bull elk, and a dozen wild hares.

While Addali was gone to take care of a contract that was brought to her, she decided to go through the wood that surrounded Lestonnia, taking what she needed and nothing more. She would only keep one of the deer for herself but the other meat would go to the less fortunate families she had befriended, knowing they would benefit from the pure meat more than she could. With a small smile, she turned her brilliant blue orbs up to stare at the sky, inhaling deeply as she took in the scents of the earth around her. It would be nice to be home and finally bathe after a week of absence. She had her work cut out for her, her eyes turning down to the creatures that lay in the sled before looking forward once more. A clear path was seen before them and she knew that they were nearing the city, causing her pace to quicken a bit.

As the sun peaked its welcome face over the ridge, Addali sighed once more, moving her hands to remove the cloak's large hood, exposing her lovely features. This was her favorite time of the day to move silently through the city, before anyone awoke and all was peaceful. She was relatively silent as she moved along the cobblestone compared to the loudness of her mount's large hooves, the echoing 'clops' were seemingly amplified by the sound of dragging wood. At this rate, everyone would know she had returned. After a short walk, she had made it to the outskirts of the city where her home and tannery were placed, smiling in content as she moved to prepare everything.

It was mid-day before she arrived back at her home, a smile upon her face as she slowed her mount to a walk, the large horse arching his neck elegantly and prancing in his wonderful gait, "Sleip?" She looked around, whistling softly, "Where are you boy?"

Before long, a brilliant Timber Wolf emerged from behind the tannery, a large bone within his mouth as he trotted to her, following the horse before Addali stopped and slid out of the saddle, kneeling down to take the bone from within the wolf's maw, "And where did we find this?" She asked with a chuckle, dimples denting her cheeks before tossing it and watching as the wolf ran after it.

She de-tacked her horse and led him to the pasture on the backside of her property, releasing him within the wooden fence. When she finally sat down, it was nearly sundown, her hands running along her tired arm as she looked around. Surprisingly no one had stopped by to view her product today, though she took that as a blessing, because she was not here for most of the day. With a soft sigh, she leaned back and crossed her legs, enjoying the quiet of her land, closing her eyes for a moment. It was nice to be back home.

Addali Chezie




Posts

: 9


Reputation

: 0



Svad made his way through Leostonnia. For once, the warrior-assassin wasn't working. Rather, he was making his way home. In the early hours of the morning, before sunrise, Svad rode into one of the kingdom's towns. He needed a few provisions for the remainder of his journey home. At this hour, only hunters and innkeepers would be awake. The Kryoan made his way to an inn--with no work or rush to return home, he could afford to sleep a little. The inn had one opening, which Svad took.

A few hours later, once the town began to awake with the sun, Svad made his way out of the inn to begin searching for the things he needed.
_______________________

Svadilfare




Posts

: 168


Reputation

: 0



[Question, is this set within the Capital City of Leostonnia?]
_______________________
"Companions! We will not yield to these curs, no! We will plunge our blades into their ignoble hearts and reclaim our birthright as the champions of Humanity, stand with me brothers, for Leostonnia!" - Sir Solomon Tiberius Wyrmfyre, Duke of Candor, Knight of the Burning Blade, Third born Prince of Leostonnia.
For Solomon's character Bio
Click Here
Links to one of the tales of Solomon's errantry quests;
Chapters 1-4
Chapters 5-8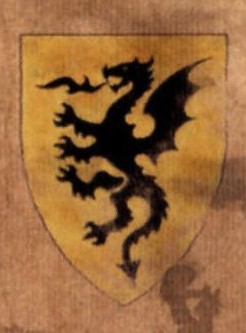 Personal coat of Arms of Solomon, the Wyrmfyre's of Candor Keep

Solomon

Human Prince




Posts

: 14


Reputation

: 0



((Outskirts of it, but yes. Sorry this took so long....I honestly forgot it existed XD))

Addali Chezie




Posts

: 9


Reputation

: 0



---
Permissions in this forum:
You
cannot
reply to topics in this forum