Quick Links
Site Rules
Contact Staff
Celestia: astral@rpgdragons.org Baldirak: baldirak@rpgdragons.org
Latest topics
»
Fishing (Open)
by
malaki
Sat Sep 04, 2021 6:17 pm
»
Totally Normal Humans (Paradox)
by
Soshi
Sun Aug 29, 2021 8:24 am
»
Hello fellas!
by
Baldirak Sapiens Draco
Mon Aug 16, 2021 5:34 pm
»
Resentment (Soshi)
by
Incus
Thu Aug 05, 2021 7:30 am
»
Reluctant Announcement (Gifted Crystals)
by
Gemna
Thu Aug 05, 2021 5:19 am
»
The Kingdom of Twilight/Twilight Industries [WIP]
by
Lady Aurora Twilight
Mon Jul 26, 2021 2:12 pm
»
A Summons! (Open to all Tribe leaders)
by
Baldirak Sapiens Draco
Fri Jul 09, 2021 9:56 pm
»
Taking the Reins? (IceWings)
by
Snowblaze
Tue Jun 15, 2021 5:25 pm
»
A Walk in the Darkness (Open to all)
by
malaki
Thu Jun 10, 2021 10:02 pm
»
Trials and Tribulations (Tenebris)
by
Cyclone and Typhoon
Thu Jun 10, 2021 2:51 pm
»
Harsh Realities (Open to Humans)
by
Soshi
Wed Jun 09, 2021 7:50 pm
»
Dark Shadows
by
Tenebris
Sat Jun 05, 2021 3:07 pm
»
Dealing with Darkness Part 2 (Chogath)
by
Tenebris
Sat Jun 05, 2021 2:36 pm
»
Fish, Fins, and Scales (Poem)
by
Poem
Wed Apr 28, 2021 7:07 am
»
Delete this account thanks
by
Baldirak Sapiens Draco
Mon Apr 26, 2021 9:19 pm
»
FELWORLD
by
Grimone
Wed Apr 14, 2021 4:45 pm
»
My characters
by
Zappy
Sun Feb 28, 2021 10:31 pm
»
Zappy
by
Baldirak Sapiens Draco
Sun Feb 28, 2021 10:18 pm
»
hello???
by
Bassasail
Fri Feb 26, 2021 8:17 pm
»
A Salty Encounter(Open)
by
Minnow
Sat Feb 06, 2021 9:57 am
»
Ashram(solo)
by
Richard
Fri Feb 05, 2021 7:13 pm
»
Eluuna (Finished)
by
Baldirak Sapiens Draco
Thu Jan 28, 2021 11:49 pm
»
Something to Care About
by
Abbadon
Wed Jan 27, 2021 11:22 am
»
Poem, the lost
by
Baldirak Sapiens Draco
Fri Jan 22, 2021 12:28 am
»
New Arrivals (Helia + Attor) [In need of a Guardian]
by
Attor
Tue Jan 19, 2021 10:09 pm
Top posting users this month
Who is online?
In total there are
7
users online :: 0 Registered, 0 Hidden and 7 Guests :: 1 Bot
None
Most users ever online was
315
on Mon Nov 04, 2019 1:22 pm
"The Business of Ariophia, is business"
- Merchant Prince Donovann of the Crimson Syndicate.
The mercantile city state of Ariophia is considered to be the largest trading hub for Humanity and is the greatest of its ports, far more wondrous than any other city-state of the Humans. Straddling the mouth of the River Ramon as it drains the mainland into the great Ocean of the Seawings, nearly all maritime trade that concerns Leostonnia and many other Human settlements happen here. It is a place of great wealth and great opportunity as well as a place despised by many other Human states and Kingdoms due to its great wealth despite their reliance on the fabulous port city's good fortunes through trade.
The facts of Ariophia's origins are all but lost in the distant past. War, fire, floods, rats and even the Merchant Princes have all done their best to obscure the truth. What have come down to the present are little more than tall tales told in tap-rooms and educated guesses by Scholars poring over crumbling manuscripts. The people of Ariophia are a practical lot, their city just is, and that's that. As long as it's a profitable place to be, then how it came to be here is of little concern to its average inhabitant. Still, almost any street urchin will gladly sell a visitor a map to secret treasure hoards from apparently the first Kings of Ariophia.
As it stands today Ariophia is a heady blender pot of different Human cultures and people. Ranging from all across Pyyria. Its great wealth attracts many an adventurer and merchant. Often being called the City of Opportunists. The Government of Ariophia itself is as just a foreign concept to many visitors, for since the passing of its old Kings who founded the City, the metropolis is now run by council of Merchant Princes who have risen to power through the influence and wealth of their respected Merchant guilds. It has had no royalty, no kings, no dukes, not even an odd baronet or two to form a proper government. Instead the Merchant Princes are elected by those already on the Council when a Guild leader rises to prominence. This plutarchy is a strange concept for many, as the council positions themselves are not hereditary and instead earned.
This sense of elected Government has often given the people of Ariophia a sense that they are proud to say that they make their own laws, and see themselves and their city as shining examples of how good things can be. "Let each man have his say, let each tend to his own business, and it'll be clear sailing for all", according to a local proverb. That's how the visitors' bureau says it's supposed to work, at least. The truth, as always, is somewhere else, and it's far darker than even the populace fail to realise. While it is true the common man enjoys more social mobility than their cousins in other Human Kingdoms and cities, the city is dominated by a clique of the wealthiest of the wealthy, governing from the smoke-filled lounges of the Export-Import Exchange with no more regard for the common man than a kennel owner has for his dogs.
Ariophia likes to see itself as the birthplace of Civilisation, it prides itself on its trade of fine spices, wines, silk, other liquors and even exotic beasts from around the world. The first banks in the world were created from Ariophia, and there are many banking dynasties within the City what control the workings of the Council. It is known that other Human Cities and Kingdoms often take loans from these Banks, and in the past it has been seen that a Human King or noble would marry into these Banking dynasties to secure closer ties with these banks.
Ariophia, being a wealthy city in which money and goods flow through in immense quantities every day, and everything about life in Ariophia encourages people to make more money, make a deal, get rich quick. At the same time, layer after layer of government and guild laws stifle the creative businessman. So, being enterprising people, many of lower birth within Ariophiar find themselves turning to other means to get ahead as a young entrepreneur, crime. The most common crime in Ariophia is smuggling. Almost everyone engages in it to some degree, from a common seaman hiding a few baubles in his personal chest to organised smuggling rings ran like a professional business. To this end, outside of the official Guilds and Merchant Princes, there is another secret government what runs Ariophia's underworld, an amass of crime families what range from simple back-alley robbery to arson, swindling and murder in clandestine feuds amongst the most powerful of gangs.
[WIP]
_______________________
Tenebris's
Bio
A look at one of Tenebris's
Publications
as a Scholar
Tenebris's
backstory
"
Destiny isn't a matter of chance, its a matter of choice. Only we can claim our Destiny when the path opens
" ~ Tenebris lamenting.
"
Oftentimes in reality, the realists are in the position of the antihero. Neither those on the side of good, nor the side of bad really trust them, as their truth is universal.
" ~ Tenebris, Archon of the Ebonwing Potentate.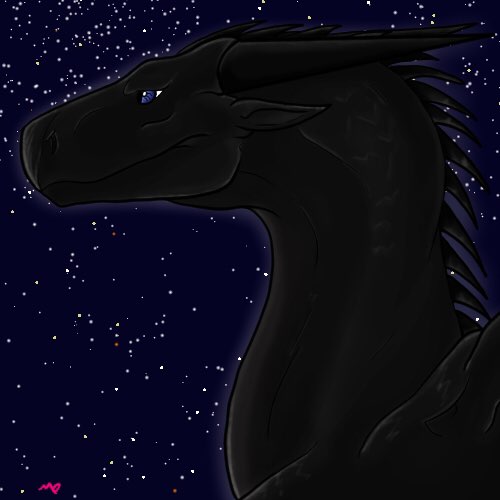 Tenebris

Archon of the Nightwings







Posts

: 597


Reputation

: 7


Age

: 25



---
Permissions in this forum:
You
cannot
reply to topics in this forum