Quick Links
Site Rules
Contact Staff
Celestia: astral@rpgdragons.org Baldirak: baldirak@rpgdragons.org
Latest topics
»
Rex, a 2 foot living disaster
by
Cyrus
Tue Nov 23, 2021 3:23 pm
»
Sir Mendigan Whyte
by
roryb
Sun Nov 21, 2021 11:10 pm
»
Fishing (solo)
by
malaki
Sun Nov 21, 2021 3:59 pm
»
Miko Lowtide
by
Miko
Wed Nov 03, 2021 1:42 pm
»
Prexijandilin Krarrvek
by
Prexijandilin Krarrvek
Mon Nov 01, 2021 10:27 pm
»
Totally Normal Humans (Paradox)
by
Soshi
Sun Aug 29, 2021 8:24 am
»
Hello fellas!
by
Baldirak Sapiens Draco
Mon Aug 16, 2021 5:34 pm
»
Resentment (Soshi)
by
Incus
Thu Aug 05, 2021 7:30 am
»
Reluctant Announcement (Gifted Crystals)
by
Gemna
Thu Aug 05, 2021 5:19 am
»
The Kingdom of Twilight/Twilight Industries [WIP]
by
Lady Aurora Twilight
Mon Jul 26, 2021 2:12 pm
»
A Summons! (Open to all Tribe leaders)
by
Baldirak Sapiens Draco
Fri Jul 09, 2021 9:56 pm
»
Taking the Reins? (IceWings)
by
Snowblaze
Tue Jun 15, 2021 5:25 pm
»
A Walk in the Darkness (Open to all)
by
malaki
Thu Jun 10, 2021 10:02 pm
»
Trials and Tribulations (Tenebris)
by
Cyclone and Typhoon
Thu Jun 10, 2021 2:51 pm
»
Harsh Realities (Open to Humans)
by
Soshi
Wed Jun 09, 2021 7:50 pm
»
Dark Shadows
by
Tenebris
Sat Jun 05, 2021 3:07 pm
»
Dealing with Darkness Part 2 (Chogath)
by
Tenebris
Sat Jun 05, 2021 2:36 pm
»
Fish, Fins, and Scales (Poem)
by
Poem
Wed Apr 28, 2021 7:07 am
»
Delete this account thanks
by
Baldirak Sapiens Draco
Mon Apr 26, 2021 9:19 pm
»
FELWORLD
by
Grimone
Wed Apr 14, 2021 4:45 pm
»
My characters
by
Zappy
Sun Feb 28, 2021 10:31 pm
»
Zappy
by
Baldirak Sapiens Draco
Sun Feb 28, 2021 10:18 pm
»
hello???
by
Bassasail
Fri Feb 26, 2021 8:17 pm
»
A Salty Encounter(Open)
by
Minnow
Sat Feb 06, 2021 9:57 am
»
Ashram(solo)
by
Richard
Fri Feb 05, 2021 7:13 pm
Top posting users this month
Who is online?
In total there is
1
user online :: 0 Registered, 0 Hidden and 1 Guest :: 1 Bot
None
Most users ever online was
315
on Mon Nov 04, 2019 1:22 pm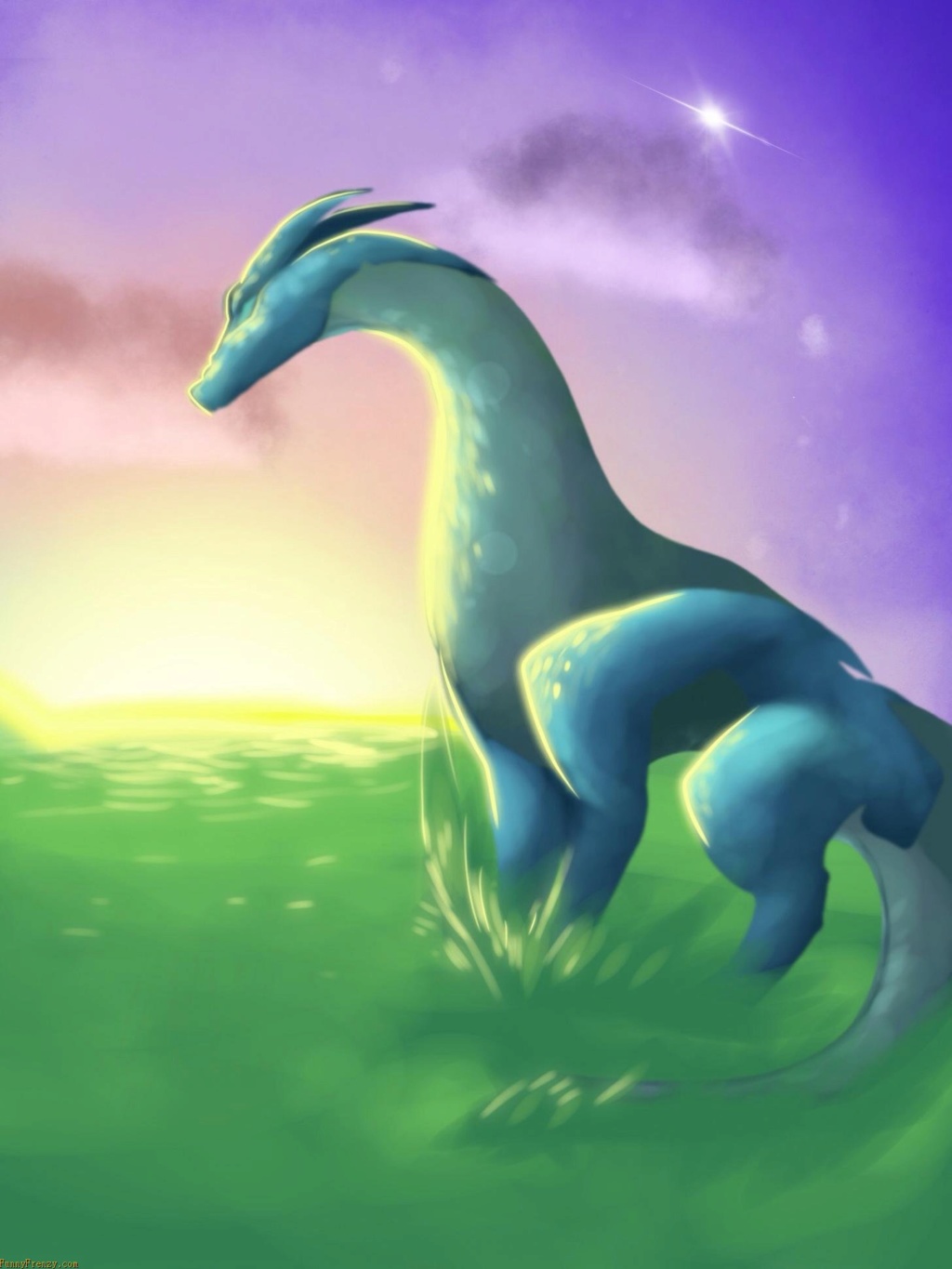 Personal Info
Type of Character: Dragon
Name: Azorius
Alias: The Blue Beast (what most humans call her)
Age: 100
Gender: Female
Sexuality: Straight
Personality: Kind and caring to mostly everyone she meets.
Fears: Being enslaved again, being killed (doesn't matter if it's by humans or dragons), crowds, and the only real fear that she is trying to get over: humans.
Strengths: Swimming, helping others, and being a jack of all trades
Weaknesses:
Ice and other slippery surfaces, nets, fragile scales, and boops
General Appearance
Height: 20ft
Scales: Small, circular and light blue
Eyes: Beautiful teal eyes
Appearance: Gorgeous light blue, with gills located near her face. One can tell it's her since she lacks wings.
Tribe Information and Status
Tribe: Rogue Seawing
Inheritance: Pure
Family: None as they're dead
Mate: None
Hatchlings: None
Skills and Abilities
Normal Abilities:
Water Breath - Water that can vary in temperature, be used in combat (as if it were shooting out of a busted pipe) and for practical uses such as watering a garden.
Better Swimming - Thanks to her webbed feet and being a Seawing, Azorius swims both better and faster than the other species.
Breathing Underwater - Gills allow her to breathe underwater. Don't have much else for this one.
Special Abilities:
Soft Mouth - Allows Azorius to carry things in her mouth without puncturing said thing or puncturing a living entity and watching blood drip from her mouth...
Combat Style: Though she hates fighting, her combat style is simple.
History: Once a winged dragon, Azorius lived a carefree and lonely life. That all changed when she had her wings clipped and was sent off to one of the many Nightwing prisoner colonies. While the conditions in the colony was extremely poor, Azorius had it a little bit better. Being a jack of all trades, she had no real problems with working despite her hating every minute of it. However, her least favorite part of it all was being as a living practice dummy. But, freedom finally came when the monsters attacked the land of the Nightwings. Most of the guards had fled, but those who remained fought the monster. During the confusion, managed to escape the colony. After running for what seemed like forever, she made it to the coast and began to swim like she had done before her wings were clipped. The only problem was the fact that it is harder to swim without wings, but that didn't stop her.
Azorius eventually ended up at Brysur, where she was almost killed (in her opinion). So began her long journey around the land of humans, in search of a home where she would be accepted. According to some random hunter, the "Blue Beast" was last seen heading into the Oasis Lands.
RP Sample (from a different RP):
The futuristic 'lady' finally spoke, though her voice is a tad bit robotic. "I agree with the winged girl. All of you need to stop with the childish behavior. It disgusts me, and I do not see why you all can't just respect each other for what you are. Or rather, what you were in your world. Not to mention, we're going to have to work together to solve this crisis." While one couldn't see the displeasure on her face, it was definitely there. But what's surprising is the fact that a newcomer butted in an attempt to stop the argument.
Last edited by Absolute Disaster on Thu Jan 10, 2019 5:22 pm; edited 2 times in total
_______________________
I exist to exist, I guess

Azorius




Posts

: 12


Reputation

: 0



New characters can only have one special ability, so you'll have to choose between soft mouth and bubble breath. Fragile scales doesn't appear to be an ability at all, so it should go under weaknesses.
_______________________
Astral's favorite person. ^.^

Baldirak Sapiens Draco

Grand Champion Y1 Earthwing King








Posts

: 2548


Reputation

: 97


Age

: 27


Location

: Wherever the Dragon Cat goes



_______________________
I exist to exist, I guess

Azorius




Posts

: 12


Reputation

: 0



_______________________
Astral's favorite person. ^.^

Baldirak Sapiens Draco

Grand Champion Y1 Earthwing King








Posts

: 2548


Reputation

: 97


Age

: 27


Location

: Wherever the Dragon Cat goes



---
Permissions in this forum:
You
cannot
reply to topics in this forum