Quick Links
Site Rules
Contact Staff
Celestia: astral@rpgdragons.org Baldirak: baldirak@rpgdragons.org
Latest topics
»
Fish, Fins, and Scales (Poem)
by
Poem
Sun Feb 21, 2021 9:53 pm
»
Resentment (Soshi)
by
Soshi
Sat Feb 20, 2021 8:00 am
»
A Salty Encounter(Open)
by
Minnow
Sat Feb 06, 2021 9:57 am
»
Ashram(solo)
by
Richard
Fri Feb 05, 2021 7:13 pm
»
Taking the Reins? (IceWings)
by
Gemna
Fri Feb 05, 2021 2:06 pm
»
Totally Normal Humans (Paradox)
by
Soshi
Fri Feb 05, 2021 8:35 am
»
Eluuna (Finished)
by
Baldirak Sapiens Draco
Thu Jan 28, 2021 11:49 pm
»
Something to Care About
by
Abbadon
Wed Jan 27, 2021 11:22 am
»
Poem, the lost
by
Baldirak Sapiens Draco
Fri Jan 22, 2021 12:28 am
»
New Arrivals (Helia + Attor) [In need of a Guardian]
by
Attor
Tue Jan 19, 2021 10:09 pm
»
Dark Shadows
by
Poem
Wed Jan 13, 2021 11:01 pm
»
Leona's dragon
by
Baldirak Sapiens Draco
Mon Jan 11, 2021 5:25 pm
»
Dealing with Darkness Part 2 (Chogath)
by
Chogath
Mon Jan 11, 2021 12:06 pm
»
The Liber Perpetuity Mortis (Necromancy Lore, still in progress)
by
Tenebris
Mon Jan 04, 2021 8:49 am
»
Account Deletion Request
by
Baldirak Sapiens Draco
Mon Jan 04, 2021 12:24 am
»
A Difference...(Open)
by
Poem
Tue Dec 22, 2020 11:50 pm
»
Harsh Realities (Open to Humans)
by
Soshi
Mon Dec 21, 2020 1:21 pm
»
Island-Call [Wake]
by
Phantasmas
Thu Dec 10, 2020 9:06 am
»
Discord Server?
by
Lori Iolar
Wed Dec 09, 2020 9:57 am
»
Welcome To Chatbox.
by
Baldirak Sapiens Draco
Mon Dec 07, 2020 9:51 am
»
Zyra the Kind
by
Baldirak Sapiens Draco
Mon Dec 07, 2020 9:38 am
»
Wondering Lost Thoughts (Open)
by
Poem
Sat Dec 05, 2020 9:00 pm
»
Who Dat? (Tene and Family)
by
Tenebris
Sat Dec 05, 2020 3:18 pm
»
Monsters, M o n s t e r s! (open)
by
Poem
Tue Dec 01, 2020 9:59 pm
»
Well... Here we are again
by
Tenebris
Tue Dec 01, 2020 12:12 pm
Who is online?
In total there are
5
users online :: 0 Registered, 0 Hidden and 5 Guests
None
Most users ever online was
315
on Mon Nov 04, 2019 1:22 pm
Quasar's Dragon form
Original Drawing: Wrath of the Night Fury by Goldylawk on Deviantart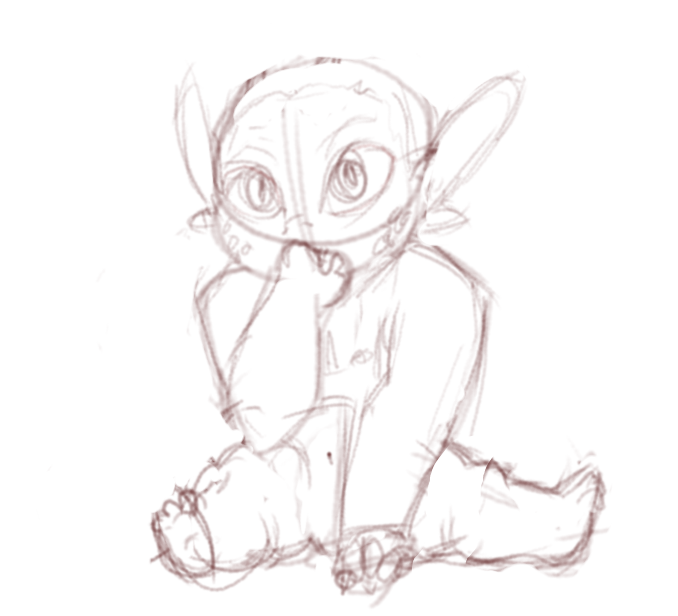 Baby Quasar by me
Type of Character:
Half Human Half Dragon
Link to Character List Page:
https://www.rpgdragons.org/t5226-rayla-s-shtuff-i-guess?highlight=rayla
Personal InfoName:
Quasar
Alias:
Raven, Cutie Pie, Quasi
Age:
Newborn hatchling
Gender:
Male
Sexuality:
Undecided  
Personality:
Although he is still young, Quasar still has a rather established personality. He is very particular, and can also be extremely self conscious, and can even be considered a bit of a perfectionist. Although Quasar likes to spend time with his siblings and play around, he can often feel a bit secluded, and thus get lonely and mopey. Although he likes his parents, he also likes having free time to himself, and will often sneak out and go to play by himself in the woods. Quasar is very imaginative, but also very passive, and doesn't generally like to voice his complaints, choosing to usually keep quiet, or simply be pouty when things don't do his way. He has a lot more to develop, and will be sure to grow as he ages.
Fears:
Being abandoned or being shunned
Strengths:
Well, he's pretty good at being persuasive when he wants to be, and is good at hiding because of his size.
Weaknesses:
He's a baby and babies aren't good at much.
General AppearanceHeight:
About 2 feet, in both human and dragon form
Scales:
Jet black
Eyes:
Green
Appearance:
In Quasar's human form, he is a pale skinned human male, with short, black hair, and a slightly chubby body, as babies do. However, he also has slight draconic features, such as slight fangs, claws, and ears of a night fury. His dragon form is that of a pitch black night fury, as shown in the picture above, with rough scales, and retractable teeth.
Tribe Information and StatusTribe:
N/A
Inheritance:
24.5% Skywing 24.5% Nightwing 1% Firewing 50% Human
Rank:
N/A
Family:
Astral(mom), Svadilfare(dad), Aurelius (half-brother), Clementine (half-sister) Andromeda(sister), Elara(sister), Aurora(sister), Cassiopeia(sister), Jericho(brother), and several other adopted siblings.
Mate:
He a baboe
Hatchlings:
HE A BABOE
Skills and AbilitiesNormal Abilities:
Plasma bolt: His inherent NightWing/FireWing ability, he is able to shoot a controlled plasma blast, which can reach temperatures of up to 1200 degrees Celcius.
Special Abilities:
Sensory Enhancement: Quasar is able to attune one of his five senses, plus his pre-existing abilities (both any extra special he achieves in the future or his normal ability) and make them stronger for a period of time. This can last up to five minutes for his five senses, and allows a power burst for his normal ability. He can smell, hear, etc. at an intensified rate, and his plasma bolt can also reach an increased temperature of 1800 degrees c. Can only enhance his normal ability once per day, and enhance his senses every five posts per topic.
Keep in mind he doesn't really know how to use these abilities yet tho since he a baboe.
Combat Style:
he a baboe, cry for mom and dad lol
BackgroundHistory:
Um, he was born. The end.
RP Sample:
Nah

Quasar




Posts

: 1


Reputation

: 0



Approves the fifth and final Tiny Fury!
_______________________
Astral's favorite person. ^.^

Baldirak Sapiens Draco

Grand Champion Y1 Earthwing King








Posts

: 2541


Reputation

: 97


Age

: 26


Location

: Wherever the Dragon Cat goes



---
Permissions in this forum:
You
cannot
reply to topics in this forum