Quick Links
Site Rules
Contact Staff
Celestia: astral@rpgdragons.org Baldirak: baldirak@rpgdragons.org
Latest topics
»
Reluctant Announcement (Gifted Crystals)
by
Snowblaze
Sat Jul 10, 2021 4:28 pm
»
A Summons! (Open to all Tribe leaders)
by
Baldirak Sapiens Draco
Fri Jul 09, 2021 9:56 pm
»
Totally Normal Humans (Paradox)
by
Discord
Thu Jun 24, 2021 4:35 pm
»
Taking the Reins? (IceWings)
by
Snowblaze
Tue Jun 15, 2021 5:25 pm
»
Resentment (Soshi)
by
Soshi
Fri Jun 11, 2021 1:03 pm
»
A Walk in the Darkness (Open to all)
by
malaki
Thu Jun 10, 2021 10:02 pm
»
Trials and Tribulations (Tenebris)
by
Cyclone and Typhoon
Thu Jun 10, 2021 2:51 pm
»
Harsh Realities (Open to Humans)
by
Soshi
Wed Jun 09, 2021 7:50 pm
»
Dark Shadows
by
Tenebris
Sat Jun 05, 2021 3:07 pm
»
Dealing with Darkness Part 2 (Chogath)
by
Tenebris
Sat Jun 05, 2021 2:36 pm
»
Fish, Fins, and Scales (Poem)
by
Poem
Wed Apr 28, 2021 7:07 am
»
Delete this account thanks
by
Baldirak Sapiens Draco
Mon Apr 26, 2021 9:19 pm
»
FELWORLD
by
Grimone
Wed Apr 14, 2021 4:45 pm
»
My characters
by
Zappy
Sun Feb 28, 2021 10:31 pm
»
Zappy
by
Baldirak Sapiens Draco
Sun Feb 28, 2021 10:18 pm
»
hello???
by
Bassasail
Fri Feb 26, 2021 8:17 pm
»
A Salty Encounter(Open)
by
Minnow
Sat Feb 06, 2021 9:57 am
»
Ashram(solo)
by
Richard
Fri Feb 05, 2021 7:13 pm
»
Eluuna (Finished)
by
Baldirak Sapiens Draco
Thu Jan 28, 2021 11:49 pm
»
Something to Care About
by
Abbadon
Wed Jan 27, 2021 11:22 am
»
Poem, the lost
by
Baldirak Sapiens Draco
Fri Jan 22, 2021 12:28 am
»
New Arrivals (Helia + Attor) [In need of a Guardian]
by
Attor
Tue Jan 19, 2021 10:09 pm
»
Leona's dragon
by
Baldirak Sapiens Draco
Mon Jan 11, 2021 5:25 pm
»
The Liber Perpetuity Mortis (Necromancy Lore, still in progress)
by
Tenebris
Mon Jan 04, 2021 8:49 am
»
Account Deletion Request
by
Baldirak Sapiens Draco
Mon Jan 04, 2021 12:24 am
Top posting users this month
Who is online?
In total there are
10
users online :: 0 Registered, 0 Hidden and 10 Guests :: 2 Bots
None
Most users ever online was
315
on Mon Nov 04, 2019 1:22 pm
Hello everyone! As some may have seen from the discord chat, I am planning to come back to this site and RP after my life gives me some more freetime, which should hopefully be soon! Now the only question is who I should bring back, since I have an extensive list of characters and want to use only those that I'm going to be active with.
I could use some help with this, so if you're interested in possibly rping with one of my characters post down below and let me know so I will keep them! The RP doesn't have to happen right away, I just need to know who people want to see stay c:
For sure bringing back:
- Aero Dynamic
-Dynamic Oreo
-Kayin
Other characters:
(Also going off of memory right now so I could be wrong about some things or missing someone lmao. Some of the character apps can be found in my signature)
- Wolf, Female, IceWing Tracker, Single. Has 16 kids.
-Atmosphere, Female, SkyWing Messenger/Tracker, Single.
-Bruno, Male, LightWing Guard, Single.
-Evaleen, Female, EarthWing/FireWing Demigod, Young
-Angel, Female, IceClaw, Single
-Rye, Male, EarthWing Healer, Single.
-Thermo, Female, FireWing, Single
-Khusavir, Male, EarthWing/NightWing, Young
-Kaora, NightWing, mated with Loque
Other other characters I forgot about that I apparently made/planned to make?:
-Ember, Female, Human
-Xenos, Male, NightWing/FireWing guard, Single
I also found this list of my characters lmao
https://www.rpgdragons.org/t4863-aero-s-characters
_______________________
Aero Dynamic
|
Dynamic Oreo
|
Wolf
|
Evaleen
|
Kaora
|
Rye
|
Atmosphere
|
Kayin
|
Khusavir
|
Thermo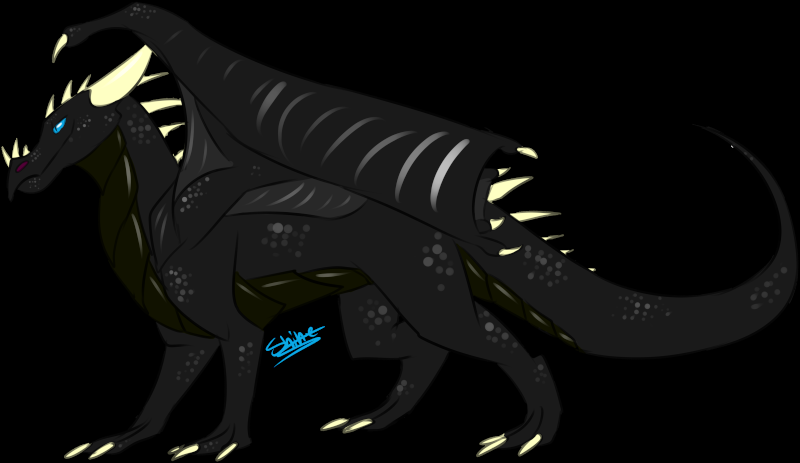 Aero Dynamic







Posts

: 1136


Reputation

: 26


Age

: 18


Location

: Wherever I want



BRING BACK EVALEEN SO BALDI WILL HAVE MORE FAMILY THAN JUST HIS NEPHEW! (all caps intended)
_______________________
Astral's favorite person. ^.^

Baldirak Sapiens Draco

Grand Champion Y1 Earthwing King








Posts

: 2547


Reputation

: 97


Age

: 26


Location

: Wherever the Dragon Cat goes



---
Permissions in this forum:
You
cannot
reply to topics in this forum