Quick Links
Site Rules
Contact Staff
Celestia: astral@rpgdragons.org Baldirak: baldirak@rpgdragons.org
Latest topics
»
Fish, Fins, and Scales (Poem)
by
Poem
Wed Apr 28, 2021 7:07 am
»
Delete this account thanks
by
Baldirak Sapiens Draco
Mon Apr 26, 2021 9:19 pm
»
FELWORLD
by
Grimone
Wed Apr 14, 2021 4:45 pm
»
Totally Normal Humans (Paradox)
by
Discord
Sun Apr 04, 2021 11:29 am
»
Taking the Reins? (IceWings)
by
Gemna
Mon Mar 22, 2021 12:49 pm
»
My characters
by
Zappy
Sun Feb 28, 2021 10:31 pm
»
Zappy
by
Baldirak Sapiens Draco
Sun Feb 28, 2021 10:18 pm
»
Resentment (Soshi)
by
Incus
Fri Feb 26, 2021 8:56 pm
»
hello???
by
Bassasail
Fri Feb 26, 2021 8:17 pm
»
A Salty Encounter(Open)
by
Minnow
Sat Feb 06, 2021 9:57 am
»
Ashram(solo)
by
Richard
Fri Feb 05, 2021 7:13 pm
»
Eluuna (Finished)
by
Baldirak Sapiens Draco
Thu Jan 28, 2021 11:49 pm
»
Something to Care About
by
Abbadon
Wed Jan 27, 2021 11:22 am
»
Poem, the lost
by
Baldirak Sapiens Draco
Fri Jan 22, 2021 12:28 am
»
New Arrivals (Helia + Attor) [In need of a Guardian]
by
Attor
Tue Jan 19, 2021 10:09 pm
»
Dark Shadows
by
Poem
Wed Jan 13, 2021 11:01 pm
»
Leona's dragon
by
Baldirak Sapiens Draco
Mon Jan 11, 2021 5:25 pm
»
Dealing with Darkness Part 2 (Chogath)
by
Chogath
Mon Jan 11, 2021 12:06 pm
»
The Liber Perpetuity Mortis (Necromancy Lore, still in progress)
by
Tenebris
Mon Jan 04, 2021 8:49 am
»
Account Deletion Request
by
Baldirak Sapiens Draco
Mon Jan 04, 2021 12:24 am
»
A Difference...(Open)
by
Poem
Tue Dec 22, 2020 11:50 pm
»
Harsh Realities (Open to Humans)
by
Soshi
Mon Dec 21, 2020 1:21 pm
»
Island-Call [Wake]
by
Phantasmas
Thu Dec 10, 2020 9:06 am
»
Discord Server?
by
Lori Iolar
Wed Dec 09, 2020 9:57 am
»
Welcome To Chatbox.
by
Baldirak Sapiens Draco
Mon Dec 07, 2020 9:51 am
Top posting users this month
Who is online?
In total there are
9
users online :: 0 Registered, 0 Hidden and 9 Guests :: 1 Bot
None
Most users ever online was
315
on Mon Nov 04, 2019 1:22 pm
Personal Info
 Name: Layla
 Alias: N/A
 Age: 22
 Gender: Female
 Sexuality: Straight
 Personality: She is very outspoken and argumentive. She will argue about stuff that either she doesn't know anything about, or that she feels like she's right about. She is very loyal to her supervisor or anyone in power over her. Layla can be a little shy at times, and finds it hard for her to meet new dragons; however, when she finally warms up the them. She is the most friendless dragoness you will ever meet. She is also very kind hearted, and will help dragons out in need. Well once she get's over her shyness.
 Interests: Reading, playing with her sister Kayla, and exploring.
 Dislikes: Long drawn out converstions, being unable to be near her sister, flying long distances.
 Fears: That one day she won't be there for her sister, and something bad will happen to her.

 General Appearance
 Height: 90feet
 Scales: Crimson Red
 Eyes: Light Red
 Appearance: Layla is a crimson red dragoness, with two horns on the top of her head. Her underbelly is red with a white streak running down to the base of her tail. Her tail is 7 feet long with a little flame shaped mark at the end of it. Her wing membranes are dark red, and wings are red. Her wing span is 11 feet.

 Tribe Information and Status
 Tribe: Firewings
 Inheritance: Pure
 Rank: Trackers
 Family: Parents: Flame and Jewel. Twin-Sister: Kayla
 Mate: None
 Hatchlings: None

 Skills and Abilities
 Strengths: Able to fly really quickly reaching speeds of 50 mph. Really good at using and learning different fire based attacks. She is good at thinking on her feet as the battle continues to rage on.
 Special Abilities: Flame Aura
Increases the fire abilities of fire dragons in a area around her. Increasing the heat of their fire by another 200 degrees. She can only keep this power going for 10 seconds, until she runs out of stamina and has to end it.
 Weaknesses: She get's low of stamina really quickly because of her arua. Meaning she can't stay in long drawn out battles, and will have to rest. Really protective of her sister Kayla, and if Kayla get's attacked. Layla will go defende her from whatever is attacking her even at the cost her health.
 Combat Style: Likes to hang back and use her fire moves to attack the opponent. If that doesn't work then she likes running in and attacking them with quick combos of tail attacks, claw swipes, and biting.

 Background
 History: Born to the parents of Flame and Jewel. She was the first of their two children. Her mother had laid her and her sister Kayla at the same time; however, Layla hatched three minutes before her twin sister Kayla, and was name the oldest of the two. Layla, Kayla, and her parents lived happily for years. Layla was taught how to track by her mother, since her mother use to be a famous tracker dragoness when she was younger. Making Jewel one of the best trackers in the land, as she found more that her fair share of animals, crimanls, and other things that she make have had to track.
 Layla learned from her, and was able to pick it up very quickly from her. Now that she is 22 she is ready to go out into the world, and make a name for herself just like her mother did when she was young.
 RP Sample: "I smell something," Layla said to her sister Kayla, as she looked back at her. She and her sister always went out hunting together, even though Layla knew that Kayla didn't like it that much. They were walking besides each other, and as they continued to walk Layla could hear something moving. She walked closer and saw the prey she had been hunting. Using her special power. She increased the heat of her fire and started to breath fire onto her prey. It was killed very quickly and was then cooked by her flames. She and her sister walked up to it, and started to eat on the prey.
Last edited by Hinu on Sun Oct 09, 2016 1:01 pm; edited 3 times in total

Hinu

IceWing Tracker








Posts

: 55


Reputation

: 0


Age

: 29



Strengths

'Able to fly really quickly. '

What's her max speed?

'Really good with fire based attacks.'

And fire attacks she has must go under special abilities, unless she's just go at dealing with fire-based attacks.

Special Abilities

How long can she do her Fire Aura?

Weaknesses

Could you add a few more weaknesses to her? Maybe she can get distracted easily or isn't very strong?

~~

Bump when edited
_______________________
Aero Dynamic
|
Dynamic Oreo
|
Wolf
|
Evaleen
|
Kaora
|
Rye
|
Atmosphere
|
Kayin
|
Khusavir
|
Thermo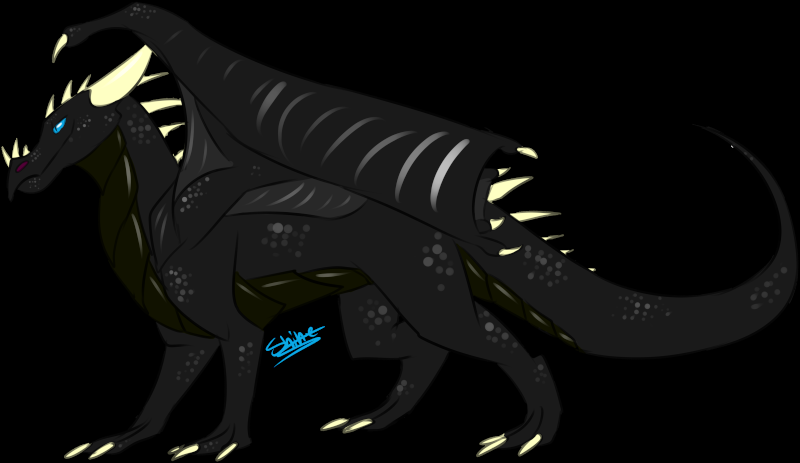 Aero Dynamic







Posts

: 1136


Reputation

: 26


Age

: 18


Location

: Wherever I want




Hinu

IceWing Tracker








Posts

: 55


Reputation

: 0


Age

: 29



This actually reminded me to add speeds to the New Members Guide. A FireWing's top speed can only reach 50 mph, so that's all that needs to be changed.

Also, you'll need to make another account for this dragon. To do so you just need to enter in a fake email and have it activated by an admin, and the email can be changed later to match your current one. We require one account per dragon.

~~

Bump when finished
_______________________
Aero Dynamic
|
Dynamic Oreo
|
Wolf
|
Evaleen
|
Kaora
|
Rye
|
Atmosphere
|
Kayin
|
Khusavir
|
Thermo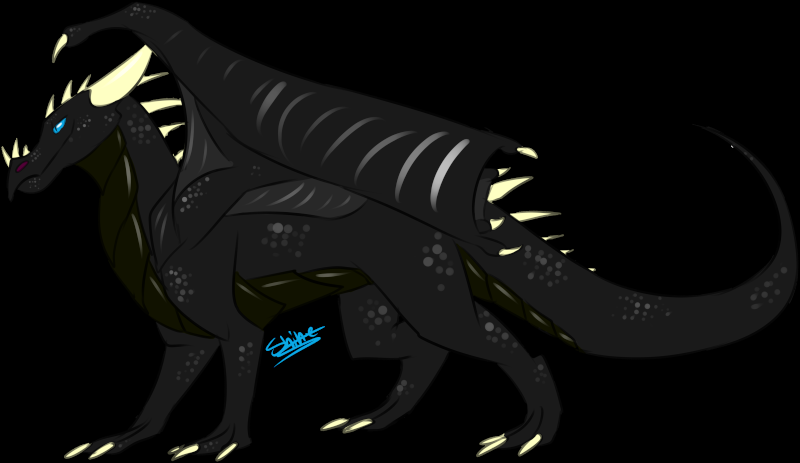 Aero Dynamic







Posts

: 1136


Reputation

: 26


Age

: 18


Location

: Wherever I want




Layla the Dragoness







Posts

: 3


Reputation

: 0


Age

: 25



_______________________
Aero Dynamic
|
Dynamic Oreo
|
Wolf
|
Evaleen
|
Kaora
|
Rye
|
Atmosphere
|
Kayin
|
Khusavir
|
Thermo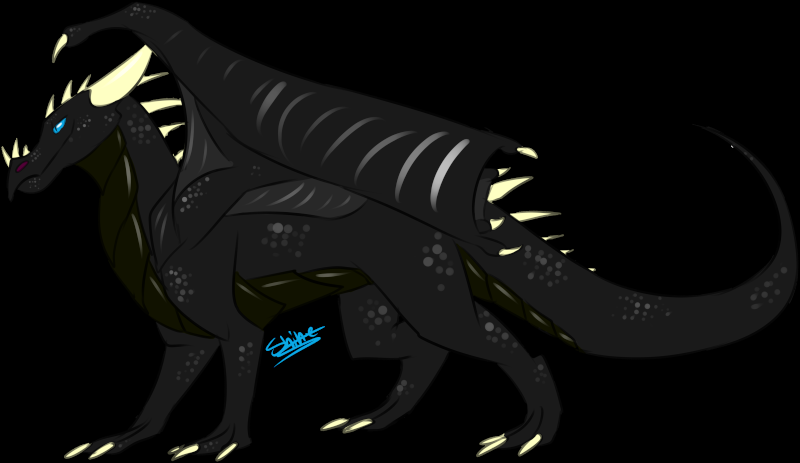 Aero Dynamic







Posts

: 1136


Reputation

: 26


Age

: 18


Location

: Wherever I want




Layla the Dragoness







Posts

: 3


Reputation

: 0


Age

: 25




Baldirak Sapiens Draco

Grand Champion Y1 Earthwing King








Posts

: 2546


Reputation

: 97


Age

: 26


Location

: Wherever the Dragon Cat goes



---
Permissions in this forum:
You
cannot
reply to topics in this forum