Quick Links
Site Rules
Contact Staff
Celestia: astral@rpgdragons.org Baldirak: baldirak@rpgdragons.org
Latest topics
»
My characters
by
Zappy
Sun Feb 28, 2021 10:31 pm
»
Zappy
by
Baldirak Sapiens Draco
Sun Feb 28, 2021 10:18 pm
»
Resentment (Soshi)
by
Incus
Fri Feb 26, 2021 8:56 pm
»
Fish, Fins, and Scales (Poem)
by
Bassasail
Fri Feb 26, 2021 8:33 pm
»
hello???
by
Bassasail
Fri Feb 26, 2021 8:17 pm
»
A Salty Encounter(Open)
by
Minnow
Sat Feb 06, 2021 9:57 am
»
Ashram(solo)
by
Richard
Fri Feb 05, 2021 7:13 pm
»
Taking the Reins? (IceWings)
by
Gemna
Fri Feb 05, 2021 2:06 pm
»
Totally Normal Humans (Paradox)
by
Soshi
Fri Feb 05, 2021 8:35 am
»
Eluuna (Finished)
by
Baldirak Sapiens Draco
Thu Jan 28, 2021 11:49 pm
»
Something to Care About
by
Abbadon
Wed Jan 27, 2021 11:22 am
»
Poem, the lost
by
Baldirak Sapiens Draco
Fri Jan 22, 2021 12:28 am
»
New Arrivals (Helia + Attor) [In need of a Guardian]
by
Attor
Tue Jan 19, 2021 10:09 pm
»
Dark Shadows
by
Poem
Wed Jan 13, 2021 11:01 pm
»
Leona's dragon
by
Baldirak Sapiens Draco
Mon Jan 11, 2021 5:25 pm
»
Dealing with Darkness Part 2 (Chogath)
by
Chogath
Mon Jan 11, 2021 12:06 pm
»
The Liber Perpetuity Mortis (Necromancy Lore, still in progress)
by
Tenebris
Mon Jan 04, 2021 8:49 am
»
Account Deletion Request
by
Baldirak Sapiens Draco
Mon Jan 04, 2021 12:24 am
»
A Difference...(Open)
by
Poem
Tue Dec 22, 2020 11:50 pm
»
Harsh Realities (Open to Humans)
by
Soshi
Mon Dec 21, 2020 1:21 pm
»
Island-Call [Wake]
by
Phantasmas
Thu Dec 10, 2020 9:06 am
»
Discord Server?
by
Lori Iolar
Wed Dec 09, 2020 9:57 am
»
Welcome To Chatbox.
by
Baldirak Sapiens Draco
Mon Dec 07, 2020 9:51 am
»
Zyra the Kind
by
Baldirak Sapiens Draco
Mon Dec 07, 2020 9:38 am
»
Wondering Lost Thoughts (Open)
by
Poem
Sat Dec 05, 2020 9:00 pm
Top posting users this month
Who is online?
In total there are
5
users online :: 0 Registered, 0 Hidden and 5 Guests
None
Most users ever online was
315
on Mon Nov 04, 2019 1:22 pm
Personal Info
Name: Charon

Alias: Desolate Healer

Age: 47 years

Gender: Male

Sexuality: Bisexual

Personality: Charon is slightly odd, to say the least. He actively discourages any kind of personal relationship or emotional bond with him, firmly believing that others would be better off without him. At odds with this, is his love, almost craving, of companionship. He enjoys company, even if that just means sitting back and listening to someone talk. In company with others, he'll often put their comfort above his own, ensuring they are relaxed and above all else happy before he thinks of his own situation. He also cares deeply about living things, with a few exceptions (It's humans). This is extremely evident with Hatchlings, whom he absolutely adores. He will happily play with them and simply enjoys their company, especially those that are orphaned, as he knows the pain of not having a family.

Alone, Charon seems to lock out the outside world. He is haunted by the memories of every single life he's failed to save, and believes that it's his duty to carry those memories alone. He can often wander for hours if not days like this, oblivious to the outside world, only breaking out out of this stupor to hunt or when he stumbles upon other sentient beings. When taking care of someone or something, he enters a state similar to this, in which he ignores the outside world and focuses solely on the creature in his care, in some cases to his own detriment.


Interests:
~Charon enjoys learning in all its forms, especially when it is on the topic of magic or healing.
~Spending time with hatchlings is also relatively high on that list, as he has a soft spot for them, especially those that are abandoned.    
~The act of healing. He seems it as the pinnacle of his craft and being that he should save even a single life where he can.
~Space.
~The Gods (Astral, Nimbus, Kayin and Shiningwater)

Dislikes:
~Performing surgery of any kind. While he is confident in his healing and alchemy skills, this confidence is nonexistent with his surgeon skills, even though he has received the same amount of training in it as caring for the sick.
~Those who cause harm for no reason. Charon has a great distaste for those who attack others in an attempt to harm or kill them without provocation.
~While not a hate, he does distrust Nightwings, his past exchanges with them painting them in a slightly distrustful and conniving.
~The Gods (Kelarth and Arkhor)

Fears: While Charon has long since accepted that some of his patients are and will be beyond his capability to save, the thought that there might eventually be someone he could have easily saved and failed to fills him with dread.  

General Appearance
Height: 26 feet

Scales: Charon's scales are an odd shade of grey, that seemingly changes shade depending on the amount of light hitting them. In high light levels his scales will be brighter, almost pure white if fully illuminated, while in lower light levels they will darken, to almost pitch black in pure darkness.

Eyes: A soft golden color, something akin to dawn sunlight.

Appearance: Charon is a Western dragon in body shape, and almost unadorned at that. The only adornments on his body are his horns, which, incredibly, are almost completely translucent, easily able to be seen though, yet still retaining all their physical strength. His claws are retractable, an incredibly useful trait in his line of work, and are extremely thin, perfect for precise incisions. On his front left leg there is a complex creation, an array of bags and satchels used for holding his many reagent and concoctions, which by some miracle barely interferes with his movement. When asked about it Charon usually instantly becomes quiet and unresponsive, leading to speculation that he may have saved a human life in return for it, the minute details on buckles and straps and the sheer miniscule scale of many parts of it far outside the skill of many dragons to craft. On his opposite front leg he has a golden band, inlaid with several small sapphires, which he claims he received from a nondescript nightwing for saving their life.

Tribe Information and Status
Tribe: Rouge

Inheritance: Skywing / Nightwing hybrid (50/50)

Rank: N/A

Family: Abandoned as an Egg. He has no clue if his parents are still alive, or if he had siblings.

Mate: N/A

Hatchlings: N/A

Skills and Abilities
Strengths: Having spent most of his life around the sick and dying, Charon is (usually) able to spot sickness at a glance. Combined with his slowly built up resistance against many different illnesses and viruses, you're left with an extremely effective weapon against treating sickness. Following this, he has in-depth knowledge of many potions and cures (where applicable) used in combating and treating many widespread or otherwise common illnesses. Outside of this, he knows quite a respectable amount, across many varying subjects (although very little in any one subject).

Thanks to his Skywing parent, he  is marginally faster, light and generally more agile than a pureblood Nightwing of similar size. Of course, this does have it's drawbacks.

Special Abilities: Interestingly enough, thanks to (more than likely) his skywing parent, he can generate a wide variety of electrical charges. Ranging vastly in strength, these electrical charges are useful in a variety of different situations. Mostly utilized in self-defense when it comes to fighting, small charges can be used to give painful zaps and cause small scale muscle spasms, while stronger charges can cause blackouts and complete muscle control loss, although they cannot kill (unless the target is especially weak). Of course, these charges take time to gather, larger charges taking longer, and must eventually be discharged. If Charon fails to discharge them (either by touching something organic, or metallic) they will eventually cause him to short circuit as it were, losing all muscular control and mental functionality for a time (usually from a few minutes to an hour, depending on outside factors like weather and his physical status at the time) as the charge violently discharges through his body. This discharge can also occur if any part of his body other than his paws or tail touch the ground, usually by him being knocked over. While extremely useful in a fight, Charon has rarely used it as a weapon, instead using it as a sort of defibrillator in the event that one of his patients suffer heart failure.

Additionally, his breath, which at first glance appears to be regular Nightwing mist, is extremely different. Almost a perfect opposite of it's regular variant, Charon's breath is largely adrenaline, and highly potent. If it does enter the bloodstream, it increases a dragon's strength, agility and mental capacity by 15-20% (depending on amount of mist inhaled and size. A large Earthwing would need to inhale several breaths, while a skywing would only need a single breath). This increase in prowess is almost without side-effects, although standing in the cloud for extended periods of time (longer than 5 minutes) while inhaling the adrenaline mixture does cause anxiety and shakiness. Interestingly enough, Charon himself is immune to this effect, the only effect of him inhaling his own mist a mild headache. Finally, this mist is extremely effective at awakening other dragons put to sleep by Nightwing mist thanks to it's nature, a sleeping dragon waking in bare minutes after inhaling a breath. Unlike his electrical jolts, this ability is unless in a fight, as it would only increase his opponents prowess, but like his jolts it is extremely useful for healing, the adrenaline rush perfect to keep recently wounded dragons awake and fighting.

Weaknesses: While it does not appear so on the surface, Charon is plagued by a myriad of incurable defects. The first and most serious of these is a heart defect, that he has had since birth, which he suspects his parents knew of, and thusly abandoned him. This has lead him to be extremely susceptible to cardiac arrest. These can also be triggered by extreme stress, fear or anger, forceful impacts to his chest (anything larger than a medium sized Lightwing hitting him, even playfully) and using large electrical charges (large enough to cause muscle control loss). Due to his training and past experience, he is extremely apt at administering a kick-start jolt to his heart by letting himself charge and then tapping his wingtip to the ground, restarting his heart, while often knocking himself out in the process. The second most serious, and most fight affecting is a variation of Brittle Bone disease, making him many times more susceptible to breaking bones if he takes any serious impact. Finally, and least outright impactful in the short term is a serious degenerative disorder that affects several of his key internal organs, which has only been kept in check by constant self-administration of a number of concoctions and potions. This will eventually kill him far before he dies of age, and within days if he does not consume his medicines.  

In addition, thanks to his mixed blood lines, he has none of the physical advantages afforded to either Nightwings or Skywings. While much faster and more agile than most untrained Nightwings, he is still much slower than any Skywing. On the opposite side of this, while he is much more sturdy than some Skywings, he is lighter and weaker than most Nightwings.

Combat Style: Thanks to his weaknesses, Charon actively avoids fights, although an enemy would be wise not to dismiss him as a coward. When forced into a fight, either by circumstance or a very determined opponent, he is incredibly vicious, throwing himself wholeheartedly into a fight. Rather than try to kill his opponents (which would be easier in most cases) he attempts to attack them until they cannot fight back, and then lay off, threatening them and warning them about trying to attack him again. Of course, there are situations where this is impossible, as such against much larger dragons (double his size and up), in which Charon will happily turn tail and run at the first opportunity.

Background
RP Sample: The wind was howling, it's freezing bite cutting to the bone. Of course, this didn't matter to Charon, locked as he was within his own little world. He had been walking aimlessly for some time now, having crossed the Shimmering Waters days ago, pulled ever onwards by some small feeling he couldn't quite pin down. Glancing towards the distant horizon to his left, he contemplated for a moment visiting Earthwing territory, before adjusting his heading. While the Earthwings were gone, he hoped that some vestige of their healers knowledge still existed. Of course, there was also the vast number of plants that grew in their old territory that would be invaluable to his craft, but he acknowledged this only as an afterthought. He still had plenty of time. Plenty...
Last edited by Charon on Fri Aug 19, 2016 2:04 am; edited 3 times in total (Reason for editing : *Wild flailing ensues*)

Charon




Posts

: 3


Reputation

: 0



This is a great app, although I noticed you have 'the gods' in both likes and dislikes. Is it like a love-hate relationship or maybe just a mishap? Also, being a rogue, I don't think he needs a rank.

~~

Bump when finished.
_______________________
Aero Dynamic
|
Dynamic Oreo
|
Wolf
|
Evaleen
|
Kaora
|
Rye
|
Atmosphere
|
Kayin
|
Khusavir
|
Thermo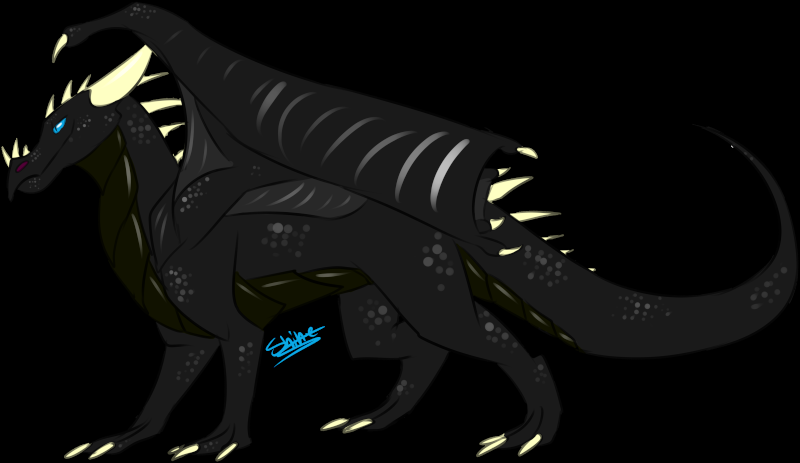 Aero Dynamic







Posts

: 1136


Reputation

: 26


Age

: 18


Location

: Wherever I want




Charon




Posts

: 3


Reputation

: 0



_______________________
Aero Dynamic
|
Dynamic Oreo
|
Wolf
|
Evaleen
|
Kaora
|
Rye
|
Atmosphere
|
Kayin
|
Khusavir
|
Thermo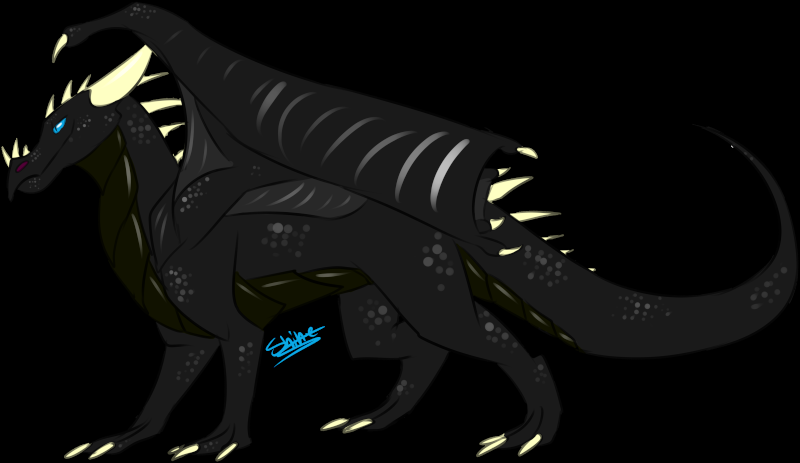 Aero Dynamic







Posts

: 1136


Reputation

: 26


Age

: 18


Location

: Wherever I want



Almost ready to accept, but just a slight problem with the age. We don't use dragon years (those are usually just ending up being confusing rather than helpful ^^), and while a thousand years old is roughly the third of a dragon's life span, since dragons age faster in the first part of their life it would rather correspond to a 40-50ish years old human.
Again it's not exactly a problem, but I'm just leaving you the opportunity to fix it if you want ^^ so just bump when you're done and I'll make the final approval

Hyruu

LightWing Hunter








Posts

: 1529


Reputation

: 28


Age

: 28




Charon




Posts

: 3


Reputation

: 0



---
Permissions in this forum:
You
cannot
reply to topics in this forum