Quick Links
Site Rules
Contact Staff
Celestia: astral@rpgdragons.org Baldirak: baldirak@rpgdragons.org
Latest topics
»
A Salty Encounter(Open)
by
Minnow
Yesterday at 8:01 am
»
New Arrivals (Helia + Attor) [In need of a Guardian]
by
Vilkas
Fri Jan 15, 2021 10:37 am
»
Dark Shadows
by
Poem
Wed Jan 13, 2021 11:01 pm
»
Resentment (Soshi)
by
Soshi
Mon Jan 11, 2021 7:53 pm
»
Leona's dragon
by
Baldirak Sapiens Draco
Mon Jan 11, 2021 5:25 pm
»
Eluuna (Finished)
by
Baldirak Sapiens Draco
Mon Jan 11, 2021 3:33 pm
»
Dealing with Darkness Part 2 (Chogath)
by
Chogath
Mon Jan 11, 2021 12:06 pm
»
The Liber Perpetuity Mortis (Necromancy Lore, still in progress)
by
Tenebris
Mon Jan 04, 2021 8:49 am
»
Account Deletion Request
by
Baldirak Sapiens Draco
Mon Jan 04, 2021 12:24 am
»
A Difference...(Open)
by
Poem
Tue Dec 22, 2020 11:50 pm
»
Harsh Realities (Open to Humans)
by
Soshi
Mon Dec 21, 2020 1:21 pm
»
Island-Call [Wake]
by
Phantasmas
Thu Dec 10, 2020 9:06 am
»
Discord Server?
by
Lori Iolar
Wed Dec 09, 2020 9:57 am
»
Welcome To Chatbox.
by
Baldirak Sapiens Draco
Mon Dec 07, 2020 9:51 am
»
Zyra the Kind
by
Baldirak Sapiens Draco
Mon Dec 07, 2020 9:38 am
»
Wondering Lost Thoughts (Open)
by
Poem
Sat Dec 05, 2020 9:00 pm
»
Who Dat? (Tene and Family)
by
Tenebris
Sat Dec 05, 2020 3:18 pm
»
Monsters, M o n s t e r s! (open)
by
Poem
Tue Dec 01, 2020 9:59 pm
»
Well... Here we are again
by
Tenebris
Tue Dec 01, 2020 12:12 pm
»
Heritage Festival ((Open to All))
by
Solomon
Tue Dec 01, 2020 11:59 am
»
The Duet (Tenebris)
by
Tenebris
Mon Nov 30, 2020 11:22 am
»
Red Vs. Blue: Highlands
by
Bassasail
Tue Nov 17, 2020 11:04 am
»
Totally Normal Humans (Paradox)
by
Soshi
Mon Nov 09, 2020 5:22 pm
»
Takeo (Barbarian)
by
Takeo Takeuchi
Tue Oct 20, 2020 12:24 pm
»
Cyclone and Typhoon (Ranger)
by
Cyclone and Typhoon
Fri Oct 16, 2020 12:41 pm
Who is online?
In total there are
5
users online :: 0 Registered, 0 Hidden and 5 Guests :: 1 Bot
None
Most users ever online was
315
on Mon Nov 04, 2019 1:22 pm
Personal InfoName:
Ronna
Alias:
The Dragon of Wisdom
Age:
18
Gender:
Female
Sexuality:
Hetero
Personality:
Soft, kind-hearted creature. Is humble, loving, caring, doesn't resemble a vicious dragon she looks like.
Interests:
Loves talking with her sweetheart, walking in the forest, flying above in the sky, ruling her kingdom, gaining knowledge, reading books
Dislikes:
being ridden by someone she doesn't like, being used for evil purposes, having affairs with unintelligent people
Fears:
Being alone, losing her loved ones
General AppearanceHeight:
10 metres
Scales:
Dark Green
Eyes:
Yellow
Appearance:
Large, green dragon with grey cogs all over her body. Has grey long horns on head. Has cogs also on wing endings. Her wings are lighter than her body, and the wings are bloody. Eyes are yellow and sharp. Has one pair of wings.
Tribe Information and StatusTribe:
Draghars (tribe of dragons who can turn into humans)
Inheritance:
Pure Draghar
Rank:
Princess of Dragharon
Family:
Father – Augustus Dragharam, the king, deceased by Ronna's lover and husband. Drahtar Dragharam, nicknamed Drago, Ronna's younger brother, the dragon of the darkness of evil and the prince of Dragharon, king of Lunan, the kingdom of wolves. Mother unknown.
Mate:
Daniel von Alden, warrior from Heldic savage tribe. Possesses fairy powers. Is also Ronna's rider and the king of Dragharon.
Hatchlings:
None
Skills and AbilitiesStrengths:
Fire of wisdom (red powerful flame that can also give wisdom), healing yellow flame, normal orange destructive flame.
Special Abilities:
Healing powers, wisdom powers, sharp eye and ear. Parries attacks with her wings.
Weaknesses:
Soft-hearted
Combat Style:
Loves fighting from the air, giving the flame to the wind, making it even stronger.  
BackgroundHistory:
She was the first child of the king and queen of Dragharon, being the dragon of wisdom of her generation. She was locked up in a tower by her father, who was using her for his evil purposes. Daniel von Alden freed her and established peace together with her.
RP Sample:
Ronna – is lying by the lake, thinking about her life.
Daniel – comes – hey darling – smiles.
Ronna – hey… - beams.
Daniel – wanna fly? – giggles.
Ronna – sure!
Daniel jumps onto her back. They fly up high, having fun together, looking down at the world from above.

OgaronLegendTeller




Posts

: 3


Reputation

: 0



Hello there, sorry it took so long for someone to look at your app!
Personality
'Soft, kind-hearted creature. Is humble, loving, caring, doesn't resemble a vicious dragon she looks like.'
This needs to be 5 sentences long.
Tribe Information and Status
We do not have 'Draghars' on our site, and we do not allow users to RP humans. If you need more information about the dragons and tribes, look here -
https://www.rpgdragons.org/t3556-the-new-member-s-guide
Skills and Abilities
Your fire needs to be under special abilities and needs to explain it more. What exactly does it do? How often can you use it? Does it burn? You can also only use fire if you're a FireWing.
Also, you need more weaknesses. How is Soft-hearted a weakness? Does she have any physical weaknesses?
~~
Bump when edited.
_______________________
Aero Dynamic
|
Dynamic Oreo
|
Wolf
|
Evaleen
|
Kaora
|
Rye
|
Atmosphere
|
Kayin
|
Khusavir
|
Thermo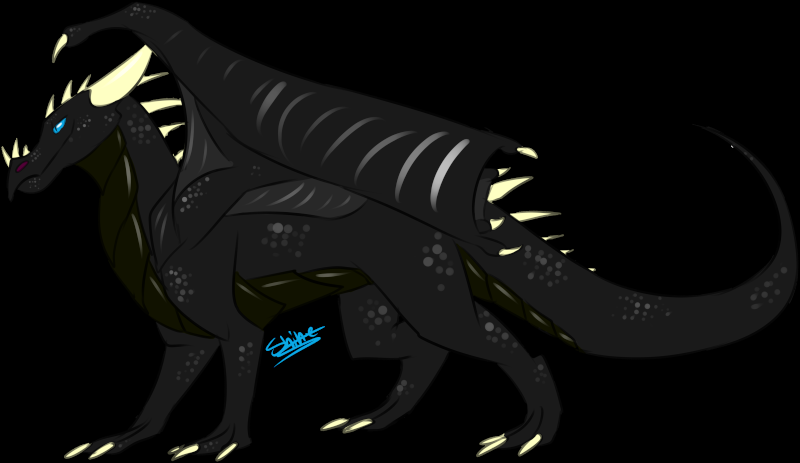 Aero Dynamic







Posts

: 1136


Reputation

: 26


Age

: 18


Location

: Wherever I want



---
Permissions in this forum:
You
cannot
reply to topics in this forum