Quick Links
Site Rules
Contact Staff
Celestia: astral@rpgdragons.org Baldirak: baldirak@rpgdragons.org
Latest topics
»
Fishing (Open)
by
malaki
Sat Sep 04, 2021 6:17 pm
»
Totally Normal Humans (Paradox)
by
Soshi
Sun Aug 29, 2021 8:24 am
»
Hello fellas!
by
Baldirak Sapiens Draco
Mon Aug 16, 2021 5:34 pm
»
Resentment (Soshi)
by
Incus
Thu Aug 05, 2021 7:30 am
»
Reluctant Announcement (Gifted Crystals)
by
Gemna
Thu Aug 05, 2021 5:19 am
»
The Kingdom of Twilight/Twilight Industries [WIP]
by
Lady Aurora Twilight
Mon Jul 26, 2021 2:12 pm
»
A Summons! (Open to all Tribe leaders)
by
Baldirak Sapiens Draco
Fri Jul 09, 2021 9:56 pm
»
Taking the Reins? (IceWings)
by
Snowblaze
Tue Jun 15, 2021 5:25 pm
»
A Walk in the Darkness (Open to all)
by
malaki
Thu Jun 10, 2021 10:02 pm
»
Trials and Tribulations (Tenebris)
by
Cyclone and Typhoon
Thu Jun 10, 2021 2:51 pm
»
Harsh Realities (Open to Humans)
by
Soshi
Wed Jun 09, 2021 7:50 pm
»
Dark Shadows
by
Tenebris
Sat Jun 05, 2021 3:07 pm
»
Dealing with Darkness Part 2 (Chogath)
by
Tenebris
Sat Jun 05, 2021 2:36 pm
»
Fish, Fins, and Scales (Poem)
by
Poem
Wed Apr 28, 2021 7:07 am
»
Delete this account thanks
by
Baldirak Sapiens Draco
Mon Apr 26, 2021 9:19 pm
»
FELWORLD
by
Grimone
Wed Apr 14, 2021 4:45 pm
»
My characters
by
Zappy
Sun Feb 28, 2021 10:31 pm
»
Zappy
by
Baldirak Sapiens Draco
Sun Feb 28, 2021 10:18 pm
»
hello???
by
Bassasail
Fri Feb 26, 2021 8:17 pm
»
A Salty Encounter(Open)
by
Minnow
Sat Feb 06, 2021 9:57 am
»
Ashram(solo)
by
Richard
Fri Feb 05, 2021 7:13 pm
»
Eluuna (Finished)
by
Baldirak Sapiens Draco
Thu Jan 28, 2021 11:49 pm
»
Something to Care About
by
Abbadon
Wed Jan 27, 2021 11:22 am
»
Poem, the lost
by
Baldirak Sapiens Draco
Fri Jan 22, 2021 12:28 am
»
New Arrivals (Helia + Attor) [In need of a Guardian]
by
Attor
Tue Jan 19, 2021 10:09 pm
Top posting users this month
Who is online?
In total there are
7
users online :: 0 Registered, 0 Hidden and 7 Guests :: 1 Bot
None
Most users ever online was
315
on Mon Nov 04, 2019 1:22 pm
Personal InfoName:
Aurelian
Alias:
Aura, Light's stalker, The Silent.
Age:
48
Gender:
Female
Sexuality:
Bisexual
Personality:
She's rather quiet, preferring to be able to listen to conversations in order to gain more knowledge. But if she needs to actually answer something, she does prefer to act over speaking, deciding that her actions are able to speak more words than herself. If she has to though, whenever she speaks, it's either to confirm that she will follow an order, give directions or to talk with those in authority over her. She always speaks with respect, making sure that she will not offend those who are basically in charge of her.
To those she doesn't know, she will barely talk, just sit silently in the shadows. It's almost creepy for her to sit there absolutely silently and watch them from the distance. She prefers for others to not really know her well, preferring to be a figure which others are scared of and respect.
However, when she it talking to those who she is looking after, it is with care and concern, wanting the best from them. She talks semi-freely, comfortable with them and rather 'happy' as well. It's almost like she's a completely different dragon, but she does enjoy having her air of uncertainty in all areas of her life so she still seems to be pulled away from them, as if her mind is constantly on others matter.
Interests:
~She enjoys manipulating her light abilities to entertain young dragons. Specifically hatchlings.
~Stalking other dragons to see if they may notice her, and also terrorizes guards on occasion because she can just...
Appear
out of nowhere.
~Making sure that justice is carried out.
~Having an air of uncertainty and awe around the middle aged and older dragons because she knows that they wouldn't do anything against her.
Dislikes:
~Being forced to wear armours and other things.
~Hot weather.
~Rude and incompetent dragons because she can't stand their idiocy.
~Flirtatious dragons, as they are the biggest waste of time.
Fears:
The dark. Yes, it's a rather ironic fear considering she is a LightWing and is able to blend into it, but still, she dislikes it and prefers to operate in the daylight, dusk or dawn.
General AppearanceHeight:
88 feet tall.
Scales:
She has fish scale like ... Scales and long, triangular plates on her underbelly.
Eyes:
At night, her eyes are a light blue, during the day, they are silver.
Appearance:Tribe Information and StatusTribe:
LightWing
Inheritance:
100% pure LightWing
Rank:
Tracker
Family:
Her mother and father are alive and are living in retirement.
Mate:
N/A
Hatchlings:
N/A
Skills and AbilitiesStrengths:
~Silence and stealth
Aurelian is the master of silence and stealth. She can move silently, her paws barely making a sound on the ground due to how light-footed she is and she will often use her surroundings to help keep her silvery scales hidden. Aurelian never allows her feet to go somewhere which could compromise where her hiding places could be.
~Observance
She has a heightened sense of observance, barely missing anything which a dragon could do or does. She is able to watch from afar and pick up small things which the dragon does which is able to signify what they do or don't like. Her heightened observance also means that she is able to remember how to get out of caves easily by remembering landmarks and what she did there. She can also read a dragons facial expression, able to slightly determine what they are thinking behind the mask.
~Blinding orbs
She can summon up to 3 orbs from her mouth which are around 3 foot wide. These are in replacement of her LightWing light. These orbs explode on impact, or after around 240 feet travelling. These can barely scorch those who it hits, but it explodes in a giant ball of light. This ball of light blinds opponents within 70 foot of the explosion and is incredibly bright.
Special Abilities:
~Light's Justice
By pulling all the light to her, Aurelian forces everything which had light to come to her and be absorbed into her body. This drains all light from an area, leaving it absolutely pitch black. This can confuse her targets, making them disorientated from the sudden lack of light. After she has absorbed the light, approximately 2 seconds, she glows like the sun. This then blinds anyone looking in a 100 foot radius.
In a split second, she can sent the energy to other parts of her body. From there, two things can happen which have different effects.
   Firstly, a large orb of light forms, and she can hurl this at her victim to leave them extremely burned as the light explodes back to what it use to be. This can blind opponents for a long while if they refuse to try and block the light, are unable to react against it.
Closing their eyes will not block out the bright light, only other solid objects like a second dragon or a cave wall.
   The second thing which could happen is that she can concentrate the power into her claws, and slice through anything. Steel armour, if hit by this, would leave extreme dents. It only works for 1 attack.
Weaknesses:
~No ranged damage.
She has orbs of light. They may burn slightly as they are hit from the impact, but that's all the damage they would do.
~Ranged attacks.
If someone tried to attack her from ranged, all she would have the ability to be able to do is dodge and hope for the best. She can use her orbs to blind them, but that's about it.
~Ignorant.
She will almost never listen to someone if she sees them as below what she would listen to. She only listens to those in command and the ones she trusts. So a surprise attack would easily be able to hit her if she wasn't paying attention.
~No up-close strengths aside from her one killing strike in her ability and she has weak defenses.
She is somewhat like a glass canon, but without the sudden boom of noise. If Aurelian is latched onto by another dragon, and they refuse to pull away when they become blinded, she is able to be torn apart quite easily. She doesn't have much physical strength to push them off and only has bright lights and one hit to try and get rid of them.
Combat Style:
She prefers to lay in wait, watching from a distance. When she notices a weakness, she will silently creep over to them and strike them while they are blinded by her sudden light.
If she is seen, she will use her three orbs to detonate and blind the dragons around her in order to get away from the situation.
BackgroundHistory:
(Will be revealed through RP)
RP Sample:
Tempy~ <3

Aurelian

LightWing Queen





Posts

: 40


Reputation

: 3



Bumping! I think it's done
_______________________

Aurelian

LightWing Queen





Posts

: 40


Reputation

: 3



APPROVED

Very interesting abilities actually. Perfect for any light reconnaissance on the off chance you're spotted.

_______________________
Tenebris's
Bio
A look at one of Tenebris's
Publications
as a Scholar
Tenebris's
backstory
"
Destiny isn't a matter of chance, its a matter of choice. Only we can claim our Destiny when the path opens
" ~ Tenebris lamenting.
"
Oftentimes in reality, the realists are in the position of the antihero. Neither those on the side of good, nor the side of bad really trust them, as their truth is universal.
" ~ Tenebris, Archon of the Ebonwing Potentate.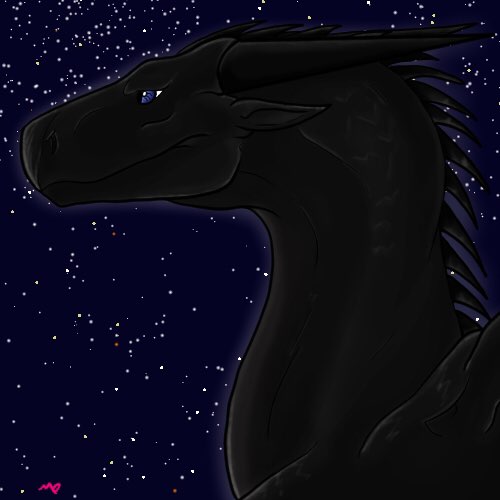 Tenebris

Archon of the Nightwings







Posts

: 597


Reputation

: 7


Age

: 25



---
Permissions in this forum:
You
cannot
reply to topics in this forum