Quick Links
Site Rules
Contact Staff
Celestia: astral@rpgdragons.org Baldirak: baldirak@rpgdragons.org
Latest topics
»
Monsters, M o n s t e r s! (open)
by
Poem
Yesterday at 9:59 pm
»
Well... Here we are again
by
Tenebris
Yesterday at 12:12 pm
»
Heritage Festival ((Open to All))
by
Solomon
Yesterday at 11:59 am
»
The Duet (Tenebris)
by
Tenebris
Mon Nov 30, 2020 11:22 am
»
Wondering Lost Thoughts
by
Poem
Fri Nov 27, 2020 2:49 pm
»
Red Vs. Blue: Highlands
by
Bassasail
Tue Nov 17, 2020 11:04 am
»
Island-Call [Wake]
by
Phantasmas
Tue Nov 17, 2020 8:25 am
»
Resentment (Soshi)
by
Incus
Sun Nov 15, 2020 9:29 am
»
Totally Normal Humans (Paradox)
by
Soshi
Mon Nov 09, 2020 5:22 pm
»
Takeo (Barbarian)
by
Takeo Takeuchi
Tue Oct 20, 2020 12:24 pm
»
Cyclone and Typhoon (Ranger)
by
Cyclone and Typhoon
Fri Oct 16, 2020 12:41 pm
»
Kohzahn Usk, Dragonborn Barbarian
by
Bassasail
Thu Oct 15, 2020 5:09 pm
»
Vauban, Kenku Artificer (WIP)
by
Astral
Thu Oct 15, 2020 1:36 pm
»
D&D Topic Signup
by
Cygnus
Thu Oct 15, 2020 9:32 am
»
Nyx Jawawa (Ranger) [WIP]
by
Nyx Jawawa
Wed Oct 14, 2020 9:44 pm
»
Takeo Takeuchi
by
Astral
Tue Oct 13, 2020 9:24 am
»
Lightleap, Frogfolk Druid
by
Bassasail
Mon Oct 12, 2020 8:35 pm
»
Cygnus (Fighter)
by
Cygnus
Mon Oct 12, 2020 5:34 pm
»
Baldirak (Cleric)
by
Baldirak Sapiens Draco
Sun Oct 11, 2020 10:08 pm
»
Jericho Twilight (Fighter)
by
Jericho
Sun Oct 11, 2020 6:09 pm
»
Andromeda Twilight (Ranger)
by
Andromeda
Sun Oct 11, 2020 12:54 pm
»
Aurora Twilight (Rogue)
by
Aurora
Sun Oct 11, 2020 12:08 pm
»
Kenina (Sorceress)
by
Kenina
Sun Oct 11, 2020 1:28 am
»
Dealing with Darkness (Tenebris)
by
Chogath
Fri Oct 09, 2020 9:22 am
»
Stupid Islands (Open, Twilight Imperium)
by
Cyclone and Typhoon
Fri Oct 09, 2020 9:11 am
Who is online?
In total there are
6
users online :: 0 Registered, 0 Hidden and 6 Guests :: 2 Bots
None
Most users ever online was
315
on Mon Nov 04, 2019 1:22 pm
Deep in the center of the earth lives four tribes - the Barghest, the Chimera, the Sun Wolves, and the Frost Lions. They live together, yet not in complete peace.
High ranks and admin/mod ranks available!
Lore :

In the core of the earth, the very heart, deep, underground, are many tunnels. Some tunnels are freezing cold, below 0, and some tunnels are scorching hot, above 90. There are four legendary tribes that have made their homes here due to danger from humans - Chimera and Sun Wolves, the Flames, and Barghest and Frost Lions, the Glaciers. They are all rivals, but due to their temperature needs it is rare for the Flames and Glaciers to raid each other. Allies are rare, but can happen if needed...


  At the heart of their territories, before one side becomes cold and the other hot, there is a giant orb. The orb glows and has ever since the tribes first discovered it, when the humans found them.  Usually, the orb is clear, like a glass mirror. But legend has it that every 100 years, a face appears in the orb. The face of not only a Chimera, Sun Wolf, Barghest, or Frost Lion, but one of all four. It's details have bits and pieces of the species.


   The first time the face of the creature appeared, it gave a prophecy of great danger in 50 years. 49 years have passed since then, and few elders that had witnessed it remain. The younger Chimera, Sun Wolves, Barghest, and Frost Lions that remain think it is just a silly tale, but is this true? Will danger happen?
Click here to go to FaG!

_______________________
"Loyalty is what matters, and that exists now, not in the past. Loyalty has to be proved every day, in every piece of fresh-kill brought back from the clan, every clawmark on our enemies, every patrol, every training session."~Firestar in Sunset

Rafej




Posts

: 61


Reputation

: 0


Location

: Wherever you need me to be.



Best name ever.... Derpse...

Derp Sea...

Derp See...

Derp Si...

Derp C...

Totally best name ever XD
_______________________
Aero Dynamic
|
Dynamic Oreo
|
Wolf
|
Evaleen
|
Kaora
|
Rye
|
Atmosphere
|
Kayin
|
Khusavir
|
Thermo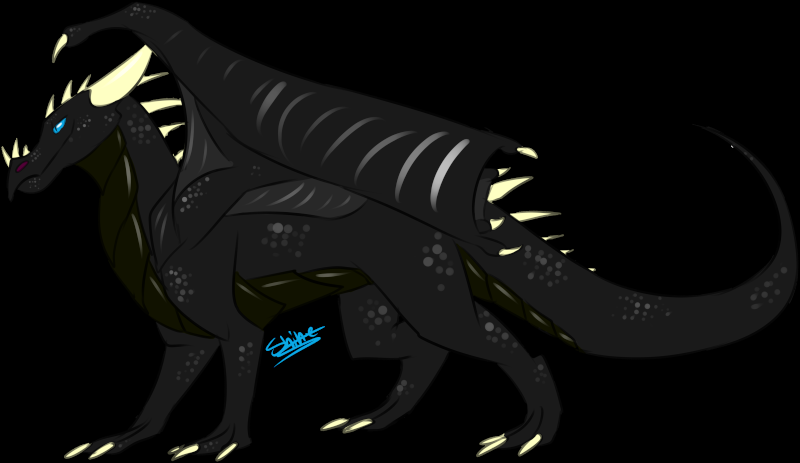 Aero Dynamic







Posts

: 1136


Reputation

: 26


Age

: 18


Location

: Wherever I want



---
Permissions in this forum:
You
cannot
reply to topics in this forum