Quick Links
Site Rules
Contact Staff
Celestia: astral@rpgdragons.org Baldirak: baldirak@rpgdragons.org
Latest topics
»
My characters
by
Zappy
Sun Feb 28, 2021 10:31 pm
»
Zappy
by
Baldirak Sapiens Draco
Sun Feb 28, 2021 10:18 pm
»
Resentment (Soshi)
by
Incus
Fri Feb 26, 2021 8:56 pm
»
Fish, Fins, and Scales (Poem)
by
Bassasail
Fri Feb 26, 2021 8:33 pm
»
hello???
by
Bassasail
Fri Feb 26, 2021 8:17 pm
»
A Salty Encounter(Open)
by
Minnow
Sat Feb 06, 2021 9:57 am
»
Ashram(solo)
by
Richard
Fri Feb 05, 2021 7:13 pm
»
Taking the Reins? (IceWings)
by
Gemna
Fri Feb 05, 2021 2:06 pm
»
Totally Normal Humans (Paradox)
by
Soshi
Fri Feb 05, 2021 8:35 am
»
Eluuna (Finished)
by
Baldirak Sapiens Draco
Thu Jan 28, 2021 11:49 pm
»
Something to Care About
by
Abbadon
Wed Jan 27, 2021 11:22 am
»
Poem, the lost
by
Baldirak Sapiens Draco
Fri Jan 22, 2021 12:28 am
»
New Arrivals (Helia + Attor) [In need of a Guardian]
by
Attor
Tue Jan 19, 2021 10:09 pm
»
Dark Shadows
by
Poem
Wed Jan 13, 2021 11:01 pm
»
Leona's dragon
by
Baldirak Sapiens Draco
Mon Jan 11, 2021 5:25 pm
»
Dealing with Darkness Part 2 (Chogath)
by
Chogath
Mon Jan 11, 2021 12:06 pm
»
The Liber Perpetuity Mortis (Necromancy Lore, still in progress)
by
Tenebris
Mon Jan 04, 2021 8:49 am
»
Account Deletion Request
by
Baldirak Sapiens Draco
Mon Jan 04, 2021 12:24 am
»
A Difference...(Open)
by
Poem
Tue Dec 22, 2020 11:50 pm
»
Harsh Realities (Open to Humans)
by
Soshi
Mon Dec 21, 2020 1:21 pm
»
Island-Call [Wake]
by
Phantasmas
Thu Dec 10, 2020 9:06 am
»
Discord Server?
by
Lori Iolar
Wed Dec 09, 2020 9:57 am
»
Welcome To Chatbox.
by
Baldirak Sapiens Draco
Mon Dec 07, 2020 9:51 am
»
Zyra the Kind
by
Baldirak Sapiens Draco
Mon Dec 07, 2020 9:38 am
»
Wondering Lost Thoughts (Open)
by
Poem
Sat Dec 05, 2020 9:00 pm
Top posting users this month
Who is online?
In total there are
4
users online :: 0 Registered, 0 Hidden and 4 Guests :: 1 Bot
None
Most users ever online was
315
on Mon Nov 04, 2019 1:22 pm
A wonderful place, I think you'll agree? Many small tropical fish flitted in the shallow water surrounding the island, Silo Island. Turns flew across it's white sandy beaches, and dolphins mingled around, playing just where the water 'stopped become shallow'. The water was gently lapping against the sand, and the calls of birds were heard in the palm trees above.
A blue figure landed into the water, a few metres away from the shoreline, narrowly dodging the small wooden kayaks that were there. The moon shone bright above the island. Truth is, humans inhabited this little island, but because of the dangers they seldom left their huts, for the fear of what lurked in the shadows. Delph hauled himself onto the island, the once small dragon now turning into a large and powerful individual, menacingly quick and intelligent. Did the people know of his excistence? Of course not, although occasionly he'd hear a human hatchling whisper to their parents, look, look! By the time they'd been dragged out of bed he was gone. Delphin was very careful about coming here. Only would he arrive at the dead of night, so that not only the humans don't know he was there, it was so his parents didn't either.
Fishing was a rich business on this side of Pyyria. The humans here all traded between their island with goods, sent by small boats. Delphin hummed to himself as he caught a dozen fish or so, spearing them with his claws, and sucking them off like little kebabs. Life was brilliant here, without a care in the world. He gently then slipped off into the sea, as the sky began to by the morning.
_______________________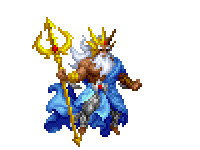 Natrix

SeaWing Hatchling








Posts

: 150


Reputation

: 1


Age

: 18


Location

: under the sea



---
Permissions in this forum:
You
cannot
reply to topics in this forum