Quick Links
Site Rules
Contact Staff
Celestia: astral@rpgdragons.org Baldirak: baldirak@rpgdragons.org
Latest topics
»
Snapping turtles and bedside manners [Burner]
by
Àlamei
Today at 7:55 am
»
Unexpected Repercussions (Tenebris)
by
Tenebris
Yesterday at 11:56 am
»
Dealing with Darkness (Tenebris)
by
Chogath
Yesterday at 11:09 am
»
Ice and Fire [Xajiva]
by
Xajiva
Yesterday at 10:43 am
»
Kneel, Baldirak Che'le. Rise, Baldirak Sapiens Draco (Open to all)
by
Tenebris
Yesterday at 10:31 am
»
Healing Flames (Twilight Imperium)
by
Burner
Yesterday at 10:31 am
»
Who Dat? (Tene and Family)
by
Tenebris
Thu Sep 17, 2020 12:19 pm
»
New Arrivals (Helia + Attor) [In need of a Guardian]
by
Helia
Mon Sep 14, 2020 12:53 pm
»
Resentment (Soshi)
by
Incus
Mon Sep 14, 2020 10:53 am
»
Monsters, M o n s t e r s! (open)
by
ElderWing
Fri Aug 28, 2020 10:20 am
»
Torrential downpour
by
Baldirak Sapiens Draco
Sat Aug 22, 2020 12:36 pm
»
Monster thingies that may or may not get finished
by
Baldirak Sapiens Draco
Wed Aug 19, 2020 5:50 pm
»
Compass the FireWing
by
Baldirak Sapiens Draco
Mon Aug 10, 2020 5:42 pm
»
Soup.
by
Compass
Sun Aug 09, 2020 6:35 pm
»
Uma The Stinky (app offically done and ready for review)
by
Baldirak Sapiens Draco
Fri Aug 07, 2020 10:54 pm
»
Clerihew, wielder of nightmares
by
Baldirak Sapiens Draco
Thu Aug 06, 2020 3:17 pm
»
Ocean mystics Characters
by
Clerihew
Thu Aug 06, 2020 9:49 am
»
Bobby's characters
by
Uma
Thu Aug 06, 2020 12:52 am
»
Hush, you need to heal [Attor ]
by
Attor
Wed Aug 05, 2020 11:46 am
»
Totally Normal Humans (Paradox)
by
Soshi
Sat Aug 01, 2020 1:15 pm
»
The Dragon God and Goddess Religions
by
Soshi
Fri Jul 31, 2020 9:27 am
»
the beach were it all began
by
Poem
Thu Jul 30, 2020 6:54 pm
»
Poem, the lost
by
Astral
Wed Jul 29, 2020 12:22 pm
»
The Mentor Program
by
Poem
Wed Jul 29, 2020 10:22 am
»
The land of bearded kings (solo)
by
Richard
Fri Jul 24, 2020 9:20 pm
Who is online?
In total there are
6
users online :: 1 Registered, 0 Hidden and 5 Guests :: 1 Bot
Tenebris
Most users ever online was
315
on Mon Nov 04, 2019 1:22 pm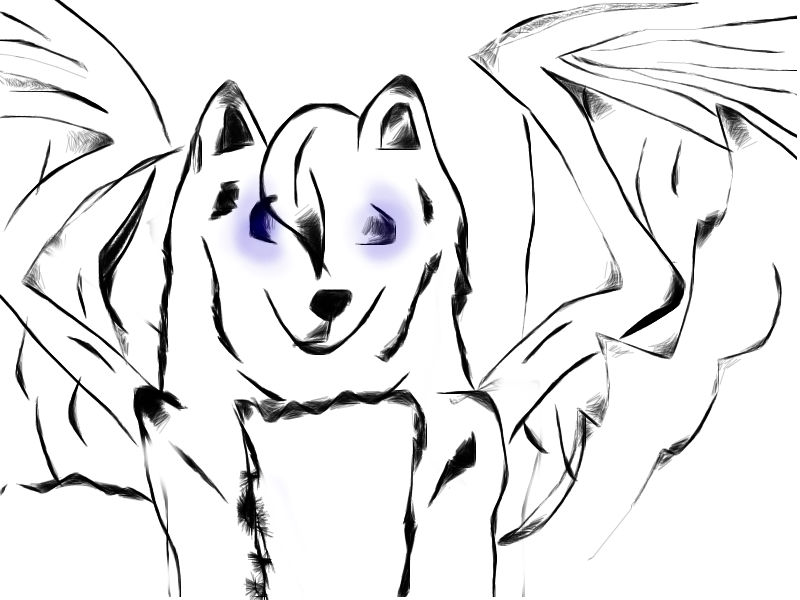 Personal InfoName:
Ares Equinox Wolf
Alias:
The Wolf Dragon (So original XD)
Age:
3 1/2
Gender:
Male
Personality:
His personality isn't fully developed yet, because of his age, but he is generally described as rude and aggressive towards his brothers and sisters, especially his human sister, Valerie. He is very rough when it comes to playing with his siblings, and likes to roughhouse. Despite his rude and naturally arrogant nature, Ares is very friendly towards his mother and father. He especially likes hunting and hanging out with his father, since they are both similar heights. Ares has never really fully understood dragons, and likes to hang out with wolves instead, since he is closer to their height.
Interests:
Playing, hunting, and practice fighting with his father. Hanging out with the wild wolves near their home. Roughhousing with his friends, and making fun of his sisters.
Dislikes:
Being around those who he thinks are weaker then he is, kind-hearted dragons that aren't his mother, and dragons who are bigger then he is.
Fears:
Being swallowed up by a volcano and being burned alive (Ares has some morbid thoughts XD)
General AppearanceHeight:
About three feet tall. (Will be about fourteen-fifteen feet (Or about four meters) when he's fully grown)
Scales:
He only has scales on his wings and tail, which are draconic. Those scales are a dull gray color, with a diamond-shaped pattern. His fur is also a gray color, and covers the rest of his body, its texture silky soft on his underbelly, but everywhere else is rough and knotted.
Eyes:
Dark blue
Appearance:
Gray wolf with grayish-silver dragon wings and tail. His wings are about twice the size of his body, and he has haunting, glow-in-the-dark blue eyes. Every now and then he can make his fur grow ice crystals on it, from his mother's IceWing heritage. He also has a black spot around his right eye, a feature that makes him unique, in his opinion.
Tribe Information and StatusTribe:
I stay with the IceWings, because that's my mother's tribe, but I'll probably join the SkyWings!
Rank:
Hatchling!
Family:
SolsticeEquinox: Mother
SilverWolf: Father
Mate:
N/A
Hatchlings:
N/A
Skills and AbilitiesStrengths:
He is quite strong for his age, and he is probably the strongest - brute strength wise - of all his siblings. He tends to charge into things without thinking, and is very arrogant. Arrogance can be your savior, in the right situations. His size also helps him, if he gets into sticky situations that he could easily squeeze out of. Because he is half wolf, he also has an intensified sense of smell, stronger then the average dragon.
Special Abilities:
He hasn't discovered any yet.
Weaknesses:
Fire, because he is half IceWing. And his size and arrogance are also as much a weakness as a strength.
Combat Style:
He's still a hatchling. He doesn't NEED a battle strategy. Unless you count calling for mom and dad to save you XD
BackgroundHistory:
He was born. The end.
RP Sample:
I am an alt of Rayla
_______________________
Damian♂ - IceWing Guardian(Age 17.5)
Rayla♀ -  Demi Goddess Rogue(Age 40)
Virgo♀ - IceWing Queen(Age 14)
Yalaruh♀ - SkyWing Hatchling(Age 0.6)
Qualzexcta Jaguasa Dermain♂ - SeaWing Guardian(Age 21.5)
Nightflare♀ - NightWing Citizen
Virsha♀ - EbonWing Trainee(Age 10)
Rektani Lozain♀ - EarthWing Instructor(Age 65)
Xia♀ - EarthWing Intertribal Affairs Adviser(Age 28)
Jansi⚥ - FireWing Keeper of Heritage(Age 26)
Uranus♂ - LightClaw Warrior/Slave(Age 16)
Alphonse♂ - Rogue(Age 17)

Damian

IceWing Trainee





Posts

: 88


Reputation

: 0


Location

: In the snow



_______________________
Watch out about my other account: Xangor

Atlantis

SeaWing Scholar





Posts

: 742


Reputation

: 8


Location

: From the Atlantic Ocean



---
Permissions in this forum:
You
cannot
reply to topics in this forum