Quick Links
Site Rules
Contact Staff
Celestia: astral@rpgdragons.org Baldirak: baldirak@rpgdragons.org
Latest topics
»
Destella: The Feathered Serpent
by
Baldirak Sapiens Draco
Yesterday at 8:59 am
»
Searching (Open to Dragons/Lessers)
by
Wake
Sat Sep 22, 2018 11:25 am
»
SkyWing and LightWing Ranks
by
Attor
Fri Sep 21, 2018 8:57 am
»
Aevon of Earth and Steel
by
Baldirak Sapiens Draco
Tue Sep 18, 2018 11:23 pm
»
Trading Post (open)
by
Richard
Tue Sep 18, 2018 1:38 pm
»
mate or family
by
malaki
Mon Sep 17, 2018 7:23 pm
»
Sherlock
by
Baldirak Sapiens Draco
Mon Sep 17, 2018 8:10 am
»
Uhhh Hello
by
Baldirak Sapiens Draco
Sun Sep 16, 2018 6:01 am
»
Audience with the God of Fortune (Wake)
by
Kelarth
Sat Sep 15, 2018 12:11 pm
»
Story Submission: A Dragon in the Southern Skies (Multiverse Contest.)
by
Wake
Sat Sep 15, 2018 11:15 am
»
A Dragon in the Southern Skies (Multiverse Contest)
by
Wake
Sat Sep 15, 2018 11:11 am
»
In Hunt of Survivors (Twilight Imperium, Open to all)
by
Epiphany
Fri Sep 14, 2018 12:26 pm
»
Creating more than one character
by
Epiphany
Fri Sep 14, 2018 11:24 am
»
Father and Child Bonding Time (Cygnus/Sul and El)
by
Súl Iolar
Fri Sep 14, 2018 7:27 am
»
A Fortunate Paradox of Time [Private Full Gods]
by
Kelarth
Thu Sep 13, 2018 8:29 pm
»
Editing Character
by
Baldirak Sapiens Draco
Thu Sep 13, 2018 6:18 pm
»
Edge of Success (Aftermath continued)
by
Attor
Wed Sep 12, 2018 11:39 pm
»
Epiphany, The Proud LightWing
by
Epiphany
Wed Sep 12, 2018 8:27 pm
»
Strawhats: One Piece RP
by
Temp
Mon Sep 10, 2018 8:33 pm
»
Epiphany's Characters
by
Epiphany
Mon Sep 10, 2018 3:58 pm
»
NARUTO FORUM RP
by
NFRP
Thu Sep 06, 2018 5:14 pm
»
Fourth Character of Nevermore, Morgos Jaakune
by
Nevermore
Tue Sep 04, 2018 12:37 pm
»
Taru Hurribane, The Golden Wind
by
Baldirak Sapiens Draco
Mon Sep 03, 2018 11:52 am
»
Rotten Forest (Open to all)
by
Monster
Mon Aug 27, 2018 10:37 am
»
Aftermath (Starlights only)
by
Attor
Mon Aug 27, 2018 8:09 am
Who is online?
In total there are
4
users online :: 0 Registered, 0 Hidden and 4 Guests :: 2 Bots
None
Most users ever online was
110
on Mon Jan 25, 2016 3:47 pm

Hi, Vulthar here~ And i have been thinking about it, and i have came to a decision that i'm returning to the forums one final time
i hope
but as one of the most evil characters probably known in DRF chat; Verioth.
Now since i'm returning as this character, i unfortunately will not be participating in any topics, unless i am allowed to obviously because to warn those who don't know Verioth in advance: He's REALLY OP, thus i will only be in the chat, if you want to roleplay with me then i'll see you there. Though just because he's OP, doesn't mean he can't be defeated. It makes pretty good boss battles.
Well anyway to cut this short, i'm glad to be back and hope to roleplay soon




Posts

: 1


Reputation

: 0



Cool, welcome back!

We need some more evil characters

_______________________

My Bio (Click here)
~Admin~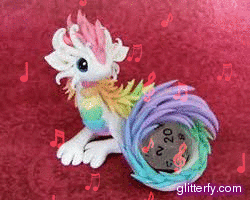 Other Characters:Shadowfire- FireWing KingTwilight- Elite NightWing Tracker






Posts

: 195


Reputation

: 3


Age

: 16


Location

: Needless to say, why do you care?





Similar topics
---
Permissions in this forum:
You
cannot
reply to topics in this forum