Quick Links
Site Rules
Contact Staff
Celestia: astral@rpgdragons.org Baldirak: baldirak@rpgdragons.org
Latest topics
»
In Hunt of Survivors (Twilight Imperium, Open to all)
by
Maleboga
Sun Nov 11, 2018 9:54 pm
»
Story Submission: A Dragon in the Southern Skies (Multiverse Contest.)
by
Baldirak Sapiens Draco
Sun Nov 11, 2018 3:50 pm
»
Nearan's Character Sheet
by
Nearan
Thu Nov 08, 2018 7:42 am
»
Trading Post (open)
by
Richard
Tue Nov 06, 2018 2:35 pm
»
The Search (Open to All)
by
Hildrhilt
Mon Nov 05, 2018 11:15 pm
»
Searching (Open to Dragons/Lessers)
by
Wake
Sun Nov 04, 2018 10:53 am
»
Audience with the God of Fortune (Wake)
by
Wake
Sun Nov 04, 2018 10:49 am
»
Father and Child Bonding Time (Cygnus/Sul and El)
by
Svadilfare
Sat Nov 03, 2018 4:27 pm
»
Edge of Success (Aftermath continued)
by
Destella
Tue Oct 30, 2018 7:52 pm
»
A Glimmer of Hope in the Darkness (Starlight Order only)
by
Destella
Tue Oct 30, 2018 7:37 pm
»
Cradore the Massive
by
Baldirak Sapiens Draco
Fri Oct 26, 2018 6:23 pm
»
Guryon the Vicious
by
Baldirak Sapiens Draco
Tue Oct 23, 2018 6:36 pm
»
Guryon's characters
by
Guryon
Tue Oct 23, 2018 6:23 pm
»
Tharasis App
by
Baldirak Sapiens Draco
Sun Oct 21, 2018 3:59 pm
»
Looking for family or mate later on down the road
by
Hildrhilt
Wed Oct 17, 2018 12:09 pm
»
Updated Active Characters List
by
Baldirak Sapiens Draco
Tue Oct 16, 2018 9:37 am
»
Hildrhilt's Character List
by
Hildrhilt
Tue Oct 16, 2018 12:31 am
»
Hildrhilt of Storm and Earth
by
Baldirak Sapiens Draco
Mon Oct 15, 2018 10:51 pm
»
Dominion Realms,the construction of a unique sci-fi fantasy forum!
by
Bassasail
Sat Oct 13, 2018 12:31 am
»
Field Hospital(Sherlock)
by
malaki
Tue Oct 02, 2018 8:06 am
»
Super Smash Bros Life Itself
by
Marin
Sat Sep 29, 2018 12:38 pm
»
SkyWing and LightWing Ranks
by
Baldirak Sapiens Draco
Tue Sep 25, 2018 5:31 pm
»
Destella: The Feathered Serpent
by
Baldirak Sapiens Draco
Sun Sep 23, 2018 8:59 am
»
Aevon of Earth and Steel
by
Baldirak Sapiens Draco
Tue Sep 18, 2018 11:23 pm
»
mate or family
by
malaki
Mon Sep 17, 2018 7:23 pm
Who is online?
In total there are
7
users online :: 0 Registered, 0 Hidden and 7 Guests :: 2 Bots
None
Most users ever online was
110
on Mon Jan 25, 2016 3:47 pm

Personal Info
Name: Skotadi
Nickname: Sko
Age: 1,755
Gender: Male
Personality: Skotadi is a rather quiet dragon. He is not shy, he just prefers to observe. He rarely speaks, and when he does, it is about matters to friends or to those he loves. He is not what you'd call excitable, usually appearing angry. He is, however, truly at peace. He is easily angered, however. He is highly loyal, willing to give his life for any he cares for. He's also highly over protective.
Interests: Observation is an enjoyable activity for Skotadi. He also has fun flying, though he doesn't let anyone see him enjoying himself high above the clouds. He is also quite the fighter, and sometimes will fight (no injury) with his friends for fun.
Dislikes: Loud dragons are a highly disliked thing on his list of hate. He also doesn't enjoy humans that much, either. Fire is definitely one of his least favourite things, usually causing him to stay away from the heated FireWings.  
Fears: Fire. Fire terrifies the poor blind dragon. He isn't too fond of inclosed spaces, either.

General Appearance
Height: 26 ft., 6 in.
Scales: His scales are a pure black, with light grey around his eyes and stomach.
Eyes: One light blue, one light green
Appearance: Skotadi is a pure black dragon, having thick scales with lighter grey around his eyes, muzzle, neck and stomach. He has one blue eye, the other green. They are pale and unseeing, causing two amazing colours. He has large wings, perfect for his secret love of flight. He has two flat and sharp bits jutting from each side of his tail tip, rather like a fin. They are used as a weapon, or to help him move in flight.

Tribe Information and Status
Tribe: NightWings
Rank: Tracker
Family: Unknown/Dead
Mate: N/A (Open)
Hatchlings: N/A

Skills and Abilities
Strengths: He is amazing at flight, as well as observation. He can be perfectly silent, he could be right next to you and you wouldn't notice if you weren't paying attention.
Special Abilities: Skotadi has the ability to see in front of him, despite his blindness. His hearing is highly tuned, like a barn owl's. He can sense, due to a sort of sixth sense, a dragon's attack, whether it be a fireball or a fist. He can also summon shadows, or pure blankets of darkness, to construct whatever he wishes. He has a black aura around him, which is able to form a protective dome around himself, or to attack others with its own attacks. He can also cause a large wave of shadows, mixed with lightning, by clapping his wings together.
Weaknesses: Fire, earth.
Combat Style: He tends to use his aura, which has a mind of its own to protect him. He will use his claws if things are desperate, though he will usually use swords forged from mana and shadow.

Background
History: I DUN WANNA
RP Sample: Skotadi sighed, standing silently. He listened intently, head cocked to a side. He heard a strange crackling noise... Gasping, he backed away, staring at the ground. He rolled to the side as a fireball came hurtling at him, and heard the talk of humans and swords clanging. He spread his mightly wings and rose, clapping them together. He caused a shadow blast, flying off as quickly as possible to avoid their hellfire of arrows and turrets.
Last edited by Star Brilliance on Sun Aug 24, 2014 5:22 pm; edited 1 time in total



Posts

: 59


Reputation

: 0



ACCEPTED

You should probably make a different account for Skotadi though.
_______________________

My Bio (Click here)
~Admin~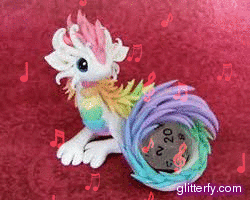 Other Characters:Shadowfire- FireWing KingTwilight- Elite NightWing Tracker






Posts

: 195


Reputation

: 3


Age

: 16


Location

: Needless to say, why do you care?



I know, and thanks for accepting him!



Posts

: 59


Reputation

: 0




---
Permissions in this forum:
You
cannot
reply to topics in this forum