Quick Links
Site Rules
Contact Staff
Celestia: astral@rpgdragons.org Baldirak: baldirak@rpgdragons.org
Latest topics
»
Aevon of Earth and Steel
by
Baldirak Sapiens Draco
Tue Sep 18, 2018 11:23 pm
»
Trading Post (open)
by
Richard
Tue Sep 18, 2018 1:38 pm
»
mate or family
by
malaki
Mon Sep 17, 2018 7:23 pm
»
Sherlock
by
Baldirak Sapiens Draco
Mon Sep 17, 2018 8:10 am
»
SkyWing and LightWing Ranks
by
Attor
Sun Sep 16, 2018 7:22 pm
»
Uhhh Hello
by
Baldirak Sapiens Draco
Sun Sep 16, 2018 6:01 am
»
Audience with the God of Fortune (Wake)
by
Kelarth
Sat Sep 15, 2018 12:11 pm
»
Story Submission: A Dragon in the Southern Skies (Multiverse Contest.)
by
Wake
Sat Sep 15, 2018 11:15 am
»
A Dragon in the Southern Skies (Multiverse Contest)
by
Wake
Sat Sep 15, 2018 11:11 am
»
Searching (Open to Dragons/Lessers)
by
Ptelea
Sat Sep 15, 2018 10:59 am
»
In Hunt of Survivors (Twilight Imperium, Open to all)
by
Epiphany
Fri Sep 14, 2018 12:26 pm
»
Creating more than one character
by
Epiphany
Fri Sep 14, 2018 11:24 am
»
Father and Child Bonding Time (Cygnus/Sul and El)
by
Súl Iolar
Fri Sep 14, 2018 7:27 am
»
A Fortunate Paradox of Time [Private Full Gods]
by
Kelarth
Thu Sep 13, 2018 8:29 pm
»
Editing Character
by
Baldirak Sapiens Draco
Thu Sep 13, 2018 6:18 pm
»
Edge of Success (Aftermath continued)
by
Attor
Wed Sep 12, 2018 11:39 pm
»
Epiphany, The Proud LightWing
by
Epiphany
Wed Sep 12, 2018 8:27 pm
»
Strawhats: One Piece RP
by
Temp
Mon Sep 10, 2018 8:33 pm
»
Epiphany's Characters
by
Epiphany
Mon Sep 10, 2018 3:58 pm
»
NARUTO FORUM RP
by
NFRP
Thu Sep 06, 2018 5:14 pm
»
Fourth Character of Nevermore, Morgos Jaakune
by
Nevermore
Tue Sep 04, 2018 12:37 pm
»
Taru Hurribane, The Golden Wind
by
Baldirak Sapiens Draco
Mon Sep 03, 2018 11:52 am
»
Rotten Forest (Open to all)
by
Monster
Mon Aug 27, 2018 10:37 am
»
Aftermath (Starlights only)
by
Attor
Mon Aug 27, 2018 8:09 am
»
Rargi Character Creation! (Sorry if I did this wrong)
by
Baldirak Sapiens Draco
Sat Aug 25, 2018 10:35 pm
Who is online?
In total there are
5
users online :: 0 Registered, 0 Hidden and 5 Guests :: 2 Bots
None
Most users ever online was
110
on Mon Jan 25, 2016 3:47 pm

Welcome to the cheer up thread! Come here if you need to vent, chat, or if you just need a hug.
Also, if any of you are feeling down:
Spoiler:
hugs everyone



Posts

: 35


Reputation

: 0



*hugs Melody back* I've been feeling depressed lately. This was needed

_______________________

My Bio (Click here)
~Admin~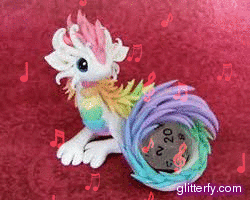 Other Characters:Shadowfire- FireWing KingTwilight- Elite NightWing Tracker






Posts

: 195


Reputation

: 3


Age

: 16


Location

: Needless to say, why do you care?



Why are you feeling depressed? Maybe you just need a laugh.
Goddess of Ice





Posts

: 682


Reputation

: 9



I will be here to help other. It is our prime purpose in this life to help others. We can help others and make them feel way better, humans were made to watch over this planet and protect, and destroy it and hurt each other. So smile when you see friends, as you may one day never see them again, and live your life today is your last day in this life.

_______________________
"Stick and stones my break your bones, but words will do even worse....." -a true fact of life....

"Friendships are more important than you think...."

"Ah! Yeah right! As if I'd ever betray my friends and comrades!"

"You may look like them, and may act like them, but one thing that I know; is that you will never replace them....."
FireWing Lieutenant





Posts

: 976


Reputation

: 6


Location

: Mount Olympia, Mars.



I've been feeling really depressed lately ever since the argument in the chatbox....
Aww, what argument? Just relax and forget. *hugs Shia*
Goddess of Ice





Posts

: 682


Reputation

: 9




---
Permissions in this forum:
You
cannot
reply to topics in this forum