Latest topics
»
Out for a stroll (Open)
by
Destella
Today at 12:19 pm
»
Festival of masks
by
Baldirak Sapiens Draco
Today at 9:15 am
»
Question for Baldirak
by
malaki
Sun Jun 17, 2018 8:40 pm
»
Perception Contest Submission: Start of Something
by
Wake
Mon Jun 11, 2018 8:46 am
»
Start of Something (Perspective Contest)
by
Wake
Mon Jun 11, 2018 8:40 am
»
Butterfly Effect (open)
by
malaki
Sun Jun 10, 2018 4:02 pm
»
Strawhat // One Piece AU
by
Fuentes
Sun Jun 10, 2018 1:58 pm
»
In War, Even Hatchlings Have A Part To Play (Cyclone and Typhoon)
by
Cyclone and Typhoon
Thu Jun 07, 2018 4:51 pm
»
Random Encounters (Open to All)
by
Reality Glitch
Wed Jun 06, 2018 11:04 am
»
Finding a Tribe (Icewings only)
by
Atarijor XVI
Tue Jun 05, 2018 8:56 pm
»
One-Sentence-Story Game
by
Baldirak Sapiens Draco
Tue Jun 05, 2018 8:34 pm
»
Getting to Know You (Shiera)
by
Baldirak Sapiens Draco
Tue Jun 05, 2018 6:59 pm
»
Paradox, Chaos Reborn
by
Astral
Tue Jun 05, 2018 1:31 pm
»
Witness to a Murder
by
Baldirak Sapiens Draco
Mon Jun 04, 2018 8:03 pm
»
Revelations of a Dark Future
by
Aura
Thu May 31, 2018 2:30 pm
»
A Foreign Danger (Request Invite)
by
Mithridae
Sun May 27, 2018 2:23 am
»
Advisory Training? (Wake)
by
Wake
Fri May 25, 2018 8:46 pm
»
Stumbling over some ruins (Open to all)
by
Tormaigh
Fri May 25, 2018 8:19 pm
»
Attack on Ammos (Humans)
by
Alyär Iris Iza Draekus
Fri May 25, 2018 5:57 pm
»
Beseige - Open to All
by
NightFlare
Fri May 25, 2018 5:34 pm
»
Snow and Romance and... danger (Destella)
by
Destella
Tue May 22, 2018 2:59 pm
»
... But When One Story Ends...
by
Karic
Sun May 20, 2018 11:47 am
»
Ashburn's Knight - Perspective Contest Entry
by
Guarnere
Sat May 19, 2018 4:58 am
»
Rayla's shtuff I guess
by
Rayla
Fri May 18, 2018 6:20 pm
»
A shallow Reef (Open to all)
by
Jansi
Fri May 18, 2018 1:22 pm
Quick Links
Contact Staff
Celestia: astral@rpgdragons.org
Top posting users this month
Who is online?
In total there are
6
users online :: 0 Registered, 0 Hidden and 6 Guests :: 2 Bots
None
Most users ever online was
110
on Mon Jan 25, 2016 3:47 pm

Welcome to the cheer up thread! Come here if you need to vent, chat, or if you just need a hug.
Also, if any of you are feeling down:
Spoiler:
hugs everyone



Posts

: 35


Reputation

: 0



*hugs Melody back* I've been feeling depressed lately. This was needed

_______________________

My Bio (Click here)
~Admin~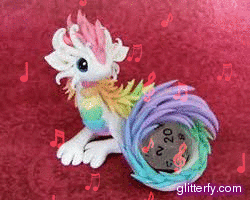 Other Characters:Shadowfire- FireWing KingTwilight- Elite NightWing Tracker






Posts

: 195


Reputation

: 3


Age

: 16


Location

: Needless to say, why do you care?



Why are you feeling depressed? Maybe you just need a laugh.
Goddess of Ice





Posts

: 682


Reputation

: 9



I will be here to help other. It is our prime purpose in this life to help others. We can help others and make them feel way better, humans were made to watch over this planet and protect, and destroy it and hurt each other. So smile when you see friends, as you may one day never see them again, and live your life today is your last day in this life.

_______________________
"Stick and stones my break your bones, but words will do even worse....." -a true fact of life....

"Friendships are more important than you think...."

"Ah! Yeah right! As if I'd ever betray my friends and comrades!"

"You may look like them, and may act like them, but one thing that I know; is that you will never replace them....."
FireWing Lieutenant





Posts

: 976


Reputation

: 6


Location

: Mount Olympia, Mars.



I've been feeling really depressed lately ever since the argument in the chatbox....
Aww, what argument? Just relax and forget. *hugs Shia*
Goddess of Ice





Posts

: 682


Reputation

: 9




---
Permissions in this forum:
You
cannot
reply to topics in this forum