Quick Links
Site Rules
Contact Staff
Celestia: astral@rpgdragons.org Baldirak: baldirak@rpgdragons.org
Latest topics
»
I Could Make You Care (Helia)
by
Helia
Yesterday at 10:26 am
»
Burner: The Fire Healer
by
Burner
Yesterday at 8:54 am
»
Two Heads are Better than One (Twilight Imperium)
by
Noctis Umbra
Yesterday at 7:40 am
»
Double Trouble (Open to All, Located in Twilight Imperium)
by
Noctis Umbra
Yesterday at 7:39 am
»
Foray Into The Frozen North (Tharasis)
by
Noctis Umbra
Yesterday at 6:06 am
»
Something to Care About
by
Súl Iolar
Fri Mar 27, 2020 7:09 am
»
On The Moon (Baldi)
by
Baldirak Che'le
Thu Mar 26, 2020 6:49 pm
»
The Isle of Quakes, Supra Mantelle (WIP)
by
Ragnarock
Thu Mar 26, 2020 4:30 pm
»
Finally Meeting (Paradox)
by
Soshi
Thu Mar 26, 2020 10:24 am
»
To the Market (Elara)
by
Cygnus
Thu Mar 26, 2020 10:06 am
»
Isle of Storms (Open)
by
Wake
Thu Mar 26, 2020 8:19 am
»
Cyclone and Typhoon: Major Ability: Night Vision
by
Cyclone and Typhoon
Tue Mar 24, 2020 7:39 pm
»
A starry night makes for good conversation (Open to all)
by
Gleam
Tue Mar 24, 2020 9:43 am
»
Shaking the Earth (Earthwings)
by
Ragnarock
Sun Mar 22, 2020 8:13 pm
»
Broken Down
by
Malek
Sat Mar 21, 2020 8:55 pm
»
Introducing: RISK, DRF Edition!
by
Ragnarock
Sat Mar 21, 2020 12:17 pm
»
History Repeating (Baldi)
by
Soshi
Fri Mar 20, 2020 10:46 am
»
Elizabeth "El" Iolar
by
El Iolar
Thu Mar 19, 2020 10:34 am
»
Storm Vey
by
Baldirak Che'le
Tue Mar 17, 2020 11:23 am
»
My Choice (Wake)
by
Súl Iolar
Mon Mar 16, 2020 1:15 pm
»
Fishing in the Dark (Seawing)
by
Minnow
Mon Mar 16, 2020 11:31 am
»
Harsh Realities (Open to Humans)
by
Soshi
Sun Mar 15, 2020 2:34 pm
»
Unlikely Pair (Addali)
by
Addali Chezie
Sat Mar 14, 2020 5:53 pm
»
Unexpected Repercussions (Tenebris)
by
Tenebris
Sat Mar 14, 2020 11:06 am
»
Miracles, the Lesser and Greater tales of the Gods
by
Attor
Tue Mar 10, 2020 3:43 pm
Top posting users this month
Who is online?
In total there are
8
users online :: 0 Registered, 0 Hidden and 8 Guests :: 1 Bot
None
Most users ever online was
315
on Mon Nov 04, 2019 1:22 pm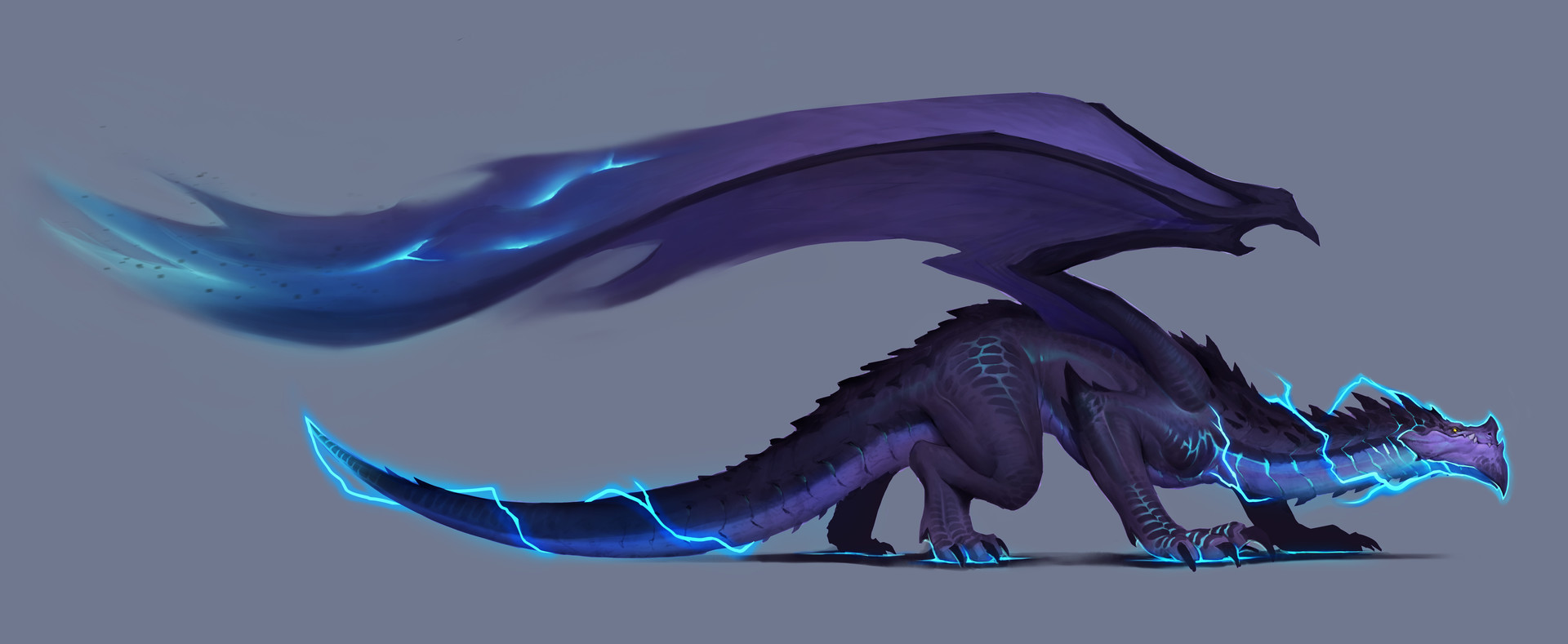 Type of Character:
Dragon
Link to Character List Page:
http://www.rpgdragons.org/t4860-wake-s-characters
Personal InfoName:
Storm Vey
Alias:
The Beast
Age:
25
Gender:
Male
Sexuality:
Heterosexual  
Personality:
Storm is extremely rough around the edges. He's blunt, he can be a bit crude, and relies much more on his raw strength than anything else. This nature comes from a rough life, and an even tougher job in recent years. This rough attitude has also made him a not so approachable dragon. Despite this, he also has a caring side, and has shown great care around hatchlings and juveniles.
Fears:
Humans (excluding Súl and El Iolar), cages.
Strengths:
Strong build, durable, determined.
Weaknesses:
Large size, weak fire, not the most tactical.
General AppearanceHeight:
84'
Scales:
Slate/Violet
Eyes:
Yellow
Appearance:
A massive, slate/violet colored dragon, Storm's neck his coated in spines, which continue down his back, and his nose comes to a horn-like point. His lower jaw is larger than the rest of his head, and his chin comes to a point. Spikes come from his elbows, and he has large claws and paws. He also has a thick neck and tail, and has an absolutely massive pair of wings.
Tribe Information and StatusTribe:
Earthwing
Inheritance:
50% Skywing, 25% Earthwing, 25% Firewing
Rank:
Guardian
Family:
Cyclone and Typhoon (Biological sister and brother), adoptive parents
Mate:
None
Hatchlings:
None known
Skills and AbilitiesNormal Abilities:
Being a hybrid, Storm has a mixture of abilities. He is capable of producing powerful winds with his wings, though they're only half as strong as a typical Skywing can produce at 60-75 mph, and powerful electrical blast, though not as strong as a purebred. He also produces a flammable acid, and very light fire breath.
Special Abilities:
Storm is capable of producing massive amounts of electrical energy, and discharge it through his entire body to hit anything up to 20ft away. While this ability is powerful, it's also indiscriminate, and he can't direct where the attack will exactly go.
Combat Style:
Storm uses his large size, strength, and abilities to overpower his opponents.
BackgroundHistory:
Storm was born a rogue to a hydra western and eastern parents, and later on a younger brother and sister. During his younger years, he also befriended human trap saboteur Súl Iolar. Sometime after his siblings hatched, they were attacked my human trappers, and while his parents had hidden him and his siblings, Storm couldn't just sit by. He tried to help, but only ended up being captured.
He remained in human captivity for about a year until he broke free while the tamers attempted to transfer him to a larger pen. Finally free again, he flew all the way to Earthwing territory before passing out. He was found and cared for by a pair of Earthwing who would become his new parents.
As he grew, Storm took quickly to being a Guardian, and hoped that one day he could even become a Royal Guard, but the monster invasion seemed to dash those hope. His people reeling, and needing fighters, Storm focused much more on fighting off this threat then his original dream.
RP Sample:
Wake.
Last edited by Storm Vey on Tue Mar 17, 2020 10:22 am; edited 2 times in total

Storm Vey

EarthWing Guardian





Posts

: 3


Reputation

: 0



How strong are the winds he produces? How big of an area does his special ability affect?
_______________________
Astral's favorite person. ^.^

Baldirak Che'le

Grand Champion Y1 Earthwing King








Posts

: 2464


Reputation

: 90


Age

: 25


Location

: Wherever the Dragon Cat goes




Storm Vey

EarthWing Guardian





Posts

: 3


Reputation

: 0



_______________________
Astral's favorite person. ^.^

Baldirak Che'le

Grand Champion Y1 Earthwing King








Posts

: 2464


Reputation

: 90


Age

: 25


Location

: Wherever the Dragon Cat goes




---
Permissions in this forum:
You
cannot
reply to topics in this forum