Quick Links
Site Rules
Contact Staff
Celestia: astral@rpgdragons.org Baldirak: baldirak@rpgdragons.org
Latest topics
»
Petram, Stone-born
by
Petram
Today at 5:52 am
»
Storms and Mountains [Nelthy]
by
Àlamei
Today at 1:22 am
»
I Could Make You Care (Helia)
by
Helia
Today at 12:50 am
»
Gandalf the Sorcerous Dragon
by
Baldirak Che'le
Yesterday at 5:02 pm
»
In Need of Direction (Gifted Crystals)
by
Xajiva
Yesterday at 3:10 pm
»
Xajiva - The Protector
by
Baldirak Che'le
Yesterday at 2:06 pm
»
Jackie's Characters
by
Jackie
Yesterday at 11:39 am
»
The Ranks of the IceWings
by
Xajiva
Yesterday at 11:04 am
»
Something to Care About
by
Abbadon
Yesterday at 8:47 am
»
I knew I forgot something!
by
Jackie
Fri Apr 03, 2020 4:41 pm
»
Double Trouble (Open to All, Located in Twilight Imperium)
by
Noctis Umbra
Thu Apr 02, 2020 6:52 pm
»
Two Heads are Better than One (Twilight Imperium)
by
Noctis Umbra
Thu Apr 02, 2020 6:38 pm
»
Finally Meeting (Paradox)
by
Soshi
Thu Apr 02, 2020 1:53 pm
»
Nelthy's Characters
by
Neltharion
Thu Apr 02, 2020 9:27 am
»
Àlamei, of Lightning and Flame
by
Baldirak Che'le
Thu Apr 02, 2020 8:59 am
»
Once I'm gone
by
Andromeda
Wed Apr 01, 2020 7:33 pm
»
Reunion (Astral)
by
Astral
Wed Apr 01, 2020 7:29 pm
»
On The Moon (Baldi) [Finished]
by
Baldirak Che'le
Wed Apr 01, 2020 1:45 pm
»
Shaking the Earth (Earthwings)
by
Storm Vey
Wed Apr 01, 2020 8:54 am
»
Foray Into The Frozen North (Tharasis)
by
Noctis Umbra
Tue Mar 31, 2020 5:18 pm
»
Neltharion, the Artillerist [REMAKE]
by
Bassasail
Tue Mar 31, 2020 5:16 am
»
Eluuna (Finished)
by
Wake
Mon Mar 30, 2020 3:04 pm
»
A Barrel of Fish
by
Incus
Mon Mar 30, 2020 6:48 am
»
Burner: The Fire Healer
by
Baldirak Che'le
Sun Mar 29, 2020 10:19 am
»
The Isle of Quakes, Supra Mantelle (WIP)
by
Ragnarock
Thu Mar 26, 2020 4:30 pm
Top posting users this month
Who is online?
In total there are
9
users online :: 0 Registered, 0 Hidden and 9 Guests :: 2 Bots
None
Most users ever online was
315
on Mon Nov 04, 2019 1:22 pm

Chogath's entry into the Nightwing Hall was very composed, Kog and Zix on either side of him. He bore the large case and bag of vials he had brought to trade with the Archon, although his aims were now quite wider... and more open. The Vanguard was only the beginning, in his black eyes. He had other things planned, and hoped to the gods that the Nightwing King would be receptive to his proposition.
Chogath's gaze studied the hall around him, each detail about it. The guards he knew wouldn't give him trouble, unless he acted like a threat. He kept his stance decidedly passive, his frills lowered and his stride more purposeful than intimidating. The light seemed to get sucked into his dark scales, a contrast to the shiny oily sort of texture Zix possessed. He spotted the Archon at his throne, already talking to another dragon. He heard Vanguard mentioned, and that several other dragons had followed him in. He frowned... there were too many ears for his liking.
He still waited patiently for the Nightwing to finish; after waiting years for this opportunity, he could wait only a few more minutes. As the other dragon moved away, Chogath and his pair of minions approached, bowing respectfully before the Nightwing. "A pleasure that we meet again, Archon Tenebris. We are grateful for your hospitality to the home of your tribe." His voice was smooth and diplomatic, his eyes cast down to the floor in submission. "I have come for the possibility of beginning a dialogue between us, if you're willing... one for not just any dragon's ears, but could benefit both of us."

Chogath




Posts

: 23


Reputation

: 0



The Archon sat upon his raised dais raised above all others within the audience hall of the Nightwing Palace of Shadow's Refuge, he wore a regal Silver Cuirass with fitted pauldrons upon his shoulders, the Silver was clearly for ceremonial purposes and lacked any element of true productivity, yet it was forged not by the Tribe's greatest Vulcans during the height of the Imperium, but also through Alchemic fire, giving a distinctive pattern of banding and mottling to be reminiscent of flowing water, and engraved with symbolic images and sigils of Nightwing heritage. Tenebris's horns both had gold rings adorning them, and from his ears chain earrings in a dangle fashion which looped from the tip to the base, while upon his usually ink stained claws were placed gauntlet like extensions which made his already fearsome imposing talons at least a foot longer and crested once more in silver. Finally armoured plating was placed upon his back and tail, in the same stylistic manner as his cuirass. His attention was focused upon one of the many petitioners, Archon seemed calm, his facial expression relaxed even despite the mutilated disfiguring scars upon the left side of his maw, he nodded and spoke softly to the Nightwing in front of him as one would soothe a hatchling. As the Nightwing seemed satisfied and bowed before taking his leave from the Archon, Tenebris would fixate his eeire shrewd sapphire gaze upon Chogath.

Tenebris received Chogaths bow as in turn the Archon lowered his head in a humble manner out of mutual respect and acknowledgement, his visage seemed apathetic as he regarded the Rogue as he took in his words before after a brief moment of silence Tenebris would retort. "Indeed, the pleasure is mine, you must forgive me for the events of the festival and my rather distracted attention at the time, it was very unprudent of me. None the less though, I'm intrigued to continue our conversation just as much as yourself I hope". Spoken in his usual well cultured yet authoritative manner Tenebris then craned his neck upwards "Brothers and sisters, we shall take a respite, there is refreshments within the parlour, we will reconvene shortly". With that, the Inquisitors who flanked Tenebris would begin ushering the petitioners into one of the many auxiliary wings at the side of the grand hall. The Archon would return his attention to Chogath, examining the rogue in silent scrutiny, before he rose from his dais, lowering himself to the level black marble floor alongside Chogath.

"One in my position must be sober in the face of challenge, noble when my kin are in trouble and must be both real and loving towards all my brethren who share in their service of the greater good. In these times, we do not seek out the pomp and glamour with all its consumption, but yet it is custom and tradition. It allows others to hold on to one of the pieces what we lost during the monster scourge. Behind it all though, we carry the heavy weight what comes from such pomp, some would see me as privileged, but I am the alpha of my tribe and I must shoulder the burden of such open my wings, and run towards trouble and see it resolved on behalf of all dragons, while still both proud and protective to ensure the sovereignty of our kind. What happened at the festival should have never occurred, but events have now been set in motion all the while". After his words the Archon would give a deep sigh and momentary lower his head as he gave a visible yawn, his weary eyes would then turn to Chogath, it being clear that the usual nocturnal Nightwing had not only remained active through the night but clearly is now still operating within daylight fighting the natural urge to slumber. "Now then, speak freely and with confidence".
_______________________
Tenebris's
Bio
A look at one of Tenebris's
Publications
as a Scholar
Tenebris's
backstory
"
Destiny isn't a matter of chance, its a matter of choice. Only we can claim our Destiny when the path opens
" ~ Tenebris lamenting.
"
Oftentimes in reality, the realists are in the position of the antihero. Neither those on the side of good, nor the side of bad really trust them, as their truth is universal.
" ~ Tenebris, Archon of the Ebonwing Potentate.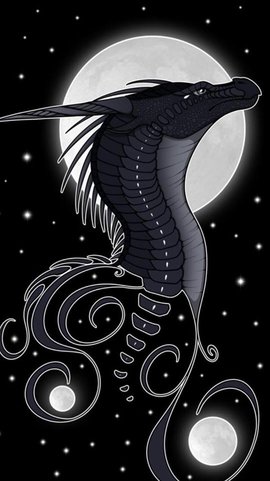 Tenebris

Archon of the Nightwings







Posts

: 556


Reputation

: 5


Age

: 24




---
Permissions in this forum:
You
cannot
reply to topics in this forum