Quick Links
Site Rules
Contact Staff
Celestia: astral@rpgdragons.org Baldirak: baldirak@rpgdragons.org
Latest topics
»
To Claim a Future (Risk Event)
by
Ragnarock
Today at 9:13 pm
»
Zylah Youngest Daughter of the Archon
by
Zylah
Today at 12:44 pm
»
Father and Child Bonding Time (Cygnus/Sul and El)
by
Celestia
Yesterday at 2:03 pm
»
claiming an island ( Risk, DRF edition )
by
Celestia
Yesterday at 1:22 pm
»
Chogath, the Alchemist of Ink
by
Baldirak Sapiens Draco
Yesterday at 9:47 am
»
Share your character theme music
by
Baldirak Sapiens Draco
Yesterday at 6:06 am
»
On the Road Again, Part 2 [Open to Everyone]
by
Reality Glitch
Mon Jun 24, 2019 6:46 pm
»
Double Trouble (Open to All, Located in Twilight Imperium)
by
Tharasis
Mon Jun 24, 2019 8:33 am
»
ORKEV(edit)
by
Baldirak Sapiens Draco
Sun Jun 23, 2019 1:08 pm
»
Advisory Training: Part 2 (Wake)
by
Wake
Sun Jun 23, 2019 12:22 pm
»
To Claim an Island (RISK, DRF Edition)
by
Wake
Sun Jun 23, 2019 11:59 am
»
claiming of amethyst isle(RISK DRF)
by
Orkev
Sun Jun 23, 2019 6:51 am
»
All Alone? (Open)
by
Minnow
Sun Jun 23, 2019 6:13 am
»
Finding My Way Back (Kenina)
by
Baldirak Sapiens Draco
Sat Jun 22, 2019 4:30 pm
»
Updated Active Characters List
by
Baldirak Sapiens Draco
Sat Jun 22, 2019 7:43 am
»
Sins of Empire (Nerokius)
by
Nerokius
Sat Jun 22, 2019 7:15 am
»
Surviving Sovereigns (Baldirak)
by
Attor
Fri Jun 21, 2019 9:37 pm
»
Labors of Love (Khada Dís + Solomon)
by
Solomon
Fri Jun 21, 2019 7:51 pm
»
Introducing: RISK, DRF Edition!
by
Baldirak Sapiens Draco
Fri Jun 21, 2019 1:11 pm
»
Live Finds a Way (Order of Starlights)
by
Destella
Thu Jun 20, 2019 6:43 pm
»
Comfort Zones (Hildrhilt)
by
Hildrhilt
Thu Jun 20, 2019 3:59 pm
»
Map of Pyyria
by
Tenebris
Thu Jun 20, 2019 10:07 am
»
New Members Guide: Lore[WIP]
by
Tenebris
Thu Jun 20, 2019 10:00 am
»
City State of Ariophia
by
Tenebris
Thu Jun 20, 2019 9:56 am
»
Nation of Skaldgarde
by
Tenebris
Thu Jun 20, 2019 9:53 am
Top posting users this month
Who is online?
In total there are
5
users online :: 0 Registered, 0 Hidden and 5 Guests :: 1 Bot
None
Most users ever online was
110
on Mon Jan 25, 2016 3:47 pm

Nightwing

Zyra the Kind

6 years

Female

Bisexual

Zyra is a kind, brave and smart dragon. She can be thoughtful of others, and will sometimes bring back gifts like flowers and shiny things to trusted ones. Although she will speak up if there is bullying and is not afraid to fight others of her age. She will respect older dragons though. She also like the moonlight.

Zyra doesn't have many fears, but there is one for certain. She fears that everyone might leave her and never come back.

Zyra's strengths are: Kindness, Bravery and quick thinking.

Although there is one weakness towards Zyra, being too kind.

Height: 4 ft. at the moment, 35 ft. when fully grown.

Her scale color is close to amethyst, but slightly darker. The design of them is pointed at the end, facing her tail.

Her eyes are a light violet, but not too light.

As of being a Hatchling, she has no weapons of her own. Her wings are leaf-like and match the colors of her scales. Her tail has fur at the end of it.

Tribe: Nightwings

Purebred

Hatchling

Family: She has never known her family. Her parents died protecting them from humans.

Mate: N/A

Hatchlings: N/A

Normal Abilities: can manipulate the shadows. She is still learning what she can do.

Special abilities: Can sing others to sleep easily.

Combat style: N/A

History: Zyra doesn't have a lot of history. Her parents died protecting her from humans. She only knows this because of a friend of her parents that helped them fight, although she doesn't remember the name because of a head injury.






Posts

: 4


Reputation

: 0


Age

: 16


Location

: somewhere



Hello! It is a pleasure to meet you. I am Lori Iolar, one of the character moderators. I am happy to grade your application today!

-First, to prevent confusion I will ask you to label the information you listed as shown in the original template.
-Zyra will need more weaknesses to balance out her three strengths. Please elaborate how kindness can be a strength as well as a weakness. Can you tell us in the application how bravery is a strength as well? From how I see it, two of your strengths seem more like personality traits than advantages.
-Please elaborate on how your character can manipulate shadows. What can the shadows do? How long can she do this? Keep in mind that since your character is a hatchling, the ability cannot be as powerful as an adult's.
-Please elaborate on your special ability as well. You cannot send your opponents straight to sleep, but you can make them fatigued (although probably not much as you are a hatchling). How long can she do this? How many times can she do this every few posts? What is the effected radius?

Thank you for taking the time to read this and I hope we get to speak again soon!
_______________________
Quotes:
'Gala was born with the powers of a wild tractor, a feared species indeed.' ~Lao in the Chatbox on 3/27/15
[21:33:53] * Lori would purr if she was a car ;~;
Lori's Theme <3:
https://youtu.be/uHJyAZtRrOY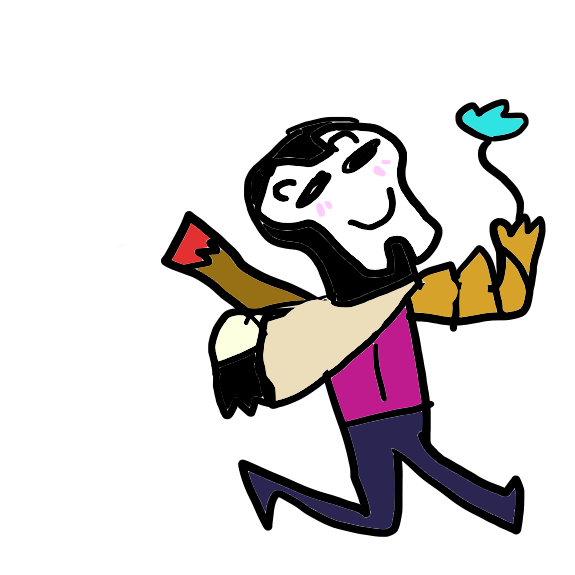 Art mine <3






Posts

: 246


Reputation

: 4


Age

: 17


Location

: Travelling. Catch me if you can! ☆ミ(o*・ω・)ノ





Similar topics
---
Permissions in this forum:
You
cannot
reply to topics in this forum