Quick Links
Site Rules
Contact Staff
Celestia: astral@rpgdragons.org Baldirak: baldirak@rpgdragons.org
Latest topics
»
To Claim a Future (Risk Event)
by
Ragnarock
Yesterday at 9:13 pm
»
Zylah Youngest Daughter of the Archon
by
Zylah
Yesterday at 12:44 pm
»
Father and Child Bonding Time (Cygnus/Sul and El)
by
Celestia
Tue Jun 25, 2019 2:03 pm
»
claiming an island ( Risk, DRF edition )
by
Celestia
Tue Jun 25, 2019 1:22 pm
»
Chogath, the Alchemist of Ink
by
Baldirak Sapiens Draco
Tue Jun 25, 2019 9:47 am
»
Share your character theme music
by
Baldirak Sapiens Draco
Tue Jun 25, 2019 6:06 am
»
On the Road Again, Part 2 [Open to Everyone]
by
Reality Glitch
Mon Jun 24, 2019 6:46 pm
»
Double Trouble (Open to All, Located in Twilight Imperium)
by
Tharasis
Mon Jun 24, 2019 8:33 am
»
ORKEV(edit)
by
Baldirak Sapiens Draco
Sun Jun 23, 2019 1:08 pm
»
Advisory Training: Part 2 (Wake)
by
Wake
Sun Jun 23, 2019 12:22 pm
»
To Claim an Island (RISK, DRF Edition)
by
Wake
Sun Jun 23, 2019 11:59 am
»
claiming of amethyst isle(RISK DRF)
by
Orkev
Sun Jun 23, 2019 6:51 am
»
All Alone? (Open)
by
Minnow
Sun Jun 23, 2019 6:13 am
»
Finding My Way Back (Kenina)
by
Baldirak Sapiens Draco
Sat Jun 22, 2019 4:30 pm
»
Updated Active Characters List
by
Baldirak Sapiens Draco
Sat Jun 22, 2019 7:43 am
»
Sins of Empire (Nerokius)
by
Nerokius
Sat Jun 22, 2019 7:15 am
»
Surviving Sovereigns (Baldirak)
by
Attor
Fri Jun 21, 2019 9:37 pm
»
Labors of Love (Khada Dís + Solomon)
by
Solomon
Fri Jun 21, 2019 7:51 pm
»
Introducing: RISK, DRF Edition!
by
Baldirak Sapiens Draco
Fri Jun 21, 2019 1:11 pm
»
Live Finds a Way (Order of Starlights)
by
Destella
Thu Jun 20, 2019 6:43 pm
»
Comfort Zones (Hildrhilt)
by
Hildrhilt
Thu Jun 20, 2019 3:59 pm
»
Map of Pyyria
by
Tenebris
Thu Jun 20, 2019 10:07 am
»
New Members Guide: Lore[WIP]
by
Tenebris
Thu Jun 20, 2019 10:00 am
»
City State of Ariophia
by
Tenebris
Thu Jun 20, 2019 9:56 am
»
Nation of Skaldgarde
by
Tenebris
Thu Jun 20, 2019 9:53 am
Top posting users this month
Who is online?
In total there are
6
users online :: 0 Registered, 0 Hidden and 6 Guests :: 1 Bot
None
Most users ever online was
110
on Mon Jan 25, 2016 3:47 pm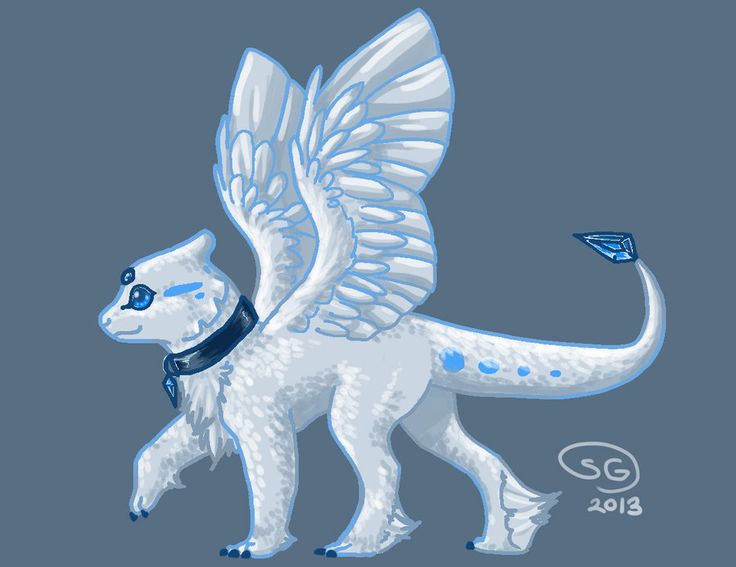 Type of Character: Dragon
Link to Character List Page: http://www.rpgdragons.org/t5429-hydrangea-s-characters#66265
Personal InfoName: Adder
Alias: Snowball of fluff (Pretty weird name for a full grown dragon)
Age: 52
Gender: Female
Personality: Though she prefers to be alone, Adder is a very affectionate dragon. She likes hatchlings and is a kind, sweet-hearted dragon. At times, she can lose her temper. When she needs to be, she can also be fierce, like protecting someone (or something)that she loves. She has a potential interest in humans, which she finds are fascinating and interesting creatures. She does not hesitate to kill them if they are threatening her tribe, herself, and her family.
Fears: She fears the death of her tribe, death, and other dragon tribes. She also has Agoraphobia (Which means fear of places that trigger fear and/or helplessness).
Strengths: She is white, which means she is good at blending into snow. She is swift, and sly. She can evade most attempts to capture her. She is also good at crafting. She crafted a sword herself. She uses it at every battle.
Weaknesses: She is not a strong dragon, when she has to battle with tooth and claw. Also, due to her shorter wings, she is not able to fly long distances. Instead, she flies a short bit, descends, then uses her legs to jump back up.
General AppearanceHeight: 49 feet, 7 inches. Wingspan: 32 feet, 4 inches
Scales: Adder has no scales. She has fur instead. She is white with blue streaks by her eyes and on her tail. The blue comes from her Seawing heritage.Eyes: As blue as the sky on a cloudless morning.
Appearance: Adder wears a diamond choker necklace, which she found deep in a cave. Her headpiece, a small blue sapphire, is always located on her forehead. Lastly, she has a sword, that she crafted herself.
Tribe Information and StatusTribe: Icewings
Inheritance: 80.6% Icewing, 20.4% Seawing
Rank: Guardian
Family: N/A (Deceased)
Mate: N/A
Hatchlings: N/A
Skills and AbilitiesNormal Abilities: Adder has an ice breath that is -3 degrees Fahrenheit (Not the best ice breath). This will become a higher temperature when she gets to hotter places. If the temperature exceeds 60 degrees Fahrenheit, then the ice breath won't work. She can also swim relatively faster than other dragon tribes (Not including Seawings). She can hold her breath for up to 20 seconds.
Special Abilities: Adder has the ability to create "ice armor". She can freeze herself over, thus creating a shield of ice encasing her body. This armor is breakable and lasts for 10 seconds before crumpling. This attack can be used every 4 posts.
Combat Style: Adder likes to toy with her opponents. She makes them mad by tricking them. If she is caught, her small size helps her to get free. She lands a few blows every so often. Usually, her opponent gets tired of dealing with her, and moves to attack a different person.
BackgroundHistory: The normal stuff. She was born, she was trained, then she became a guardian. Her parents got killed in a snow storm, as well as the rest of their eggs (Adder was already hatched at this time). She survived by burying herself into the snow and waiting for days to be rescued.
RP Sample: Adder moved nervously trough the snow, keeping a watchful eye on the darkening clouds. The vision of her parents, her brothers and sisters, dying in these same conditions, danced in her head. It was a shame that she never got to know them. All she knew was that they both had Icewing heritage, but her father had Seawing heritage as well, and that they both died. Her only goal at this time, run through this horrid place, and get out before the storm hits, or she will end up lifeless corpse, like the rest of her family. She spread her short wings, and leaped into air. "I must serve my alpha, no matter the cost." So she set forth, leaving her dark thoughts behind.



Posts

: 1


Reputation

: 0



How fast can she swim? Keep in mind the max swim speed for a SeaWing is 70mph and she is only 20% SeaWing.
_______________________
Astral's favorite person. ^.^
Grand Champion Y1 Earthwing King








Posts

: 2326


Reputation

: 90


Age

: 24


Location

: The TARDIS





Similar topics
---
Permissions in this forum:
You
cannot
reply to topics in this forum