Quick Links
Site Rules
Contact Staff
Celestia: astral@rpgdragons.org Baldirak: baldirak@rpgdragons.org
Latest topics
»
Once I'm gone
by
Cygnus
Thu Sep 12, 2019 7:32 am
»
To Claim an Island (RISK, DRF Edition)
by
Wake
Thu Sep 12, 2019 7:15 am
»
Advisory Training: Part 2 (Wake)
by
Phantasmas
Tue Sep 10, 2019 6:29 pm
»
Festival of ascendants (Open to All)
by
Incus
Mon Sep 09, 2019 12:29 pm
»
The Hunter's Return ((Open to All))
by
Solomon
Sun Sep 08, 2019 6:10 pm
»
Grey meets Blue (Wake)
by
Tharasis
Sun Sep 08, 2019 8:08 am
»
Akarui
by
Tenebris
Wed Sep 04, 2019 8:21 pm
»
A Knight of Leostonnia Chapters 5-8 [Read only]
by
Tenebris
Wed Sep 04, 2019 7:58 pm
»
Sins of the Fathers (Tenebris)
by
Tenebris
Wed Sep 04, 2019 7:14 pm
»
Nightwing Society
by
Tenebris
Wed Sep 04, 2019 6:45 pm
»
Unexpected Repercussions (Tenebris)
by
Tenebris
Mon Sep 02, 2019 8:36 pm
»
You've Got A Friend in Me (Wake)
by
Wake
Fri Aug 30, 2019 3:43 pm
»
Cyclone and Typhoon: The Twin Storms
by
Baldirak Che'le
Thu Aug 29, 2019 4:46 pm
»
Keeping up Appearances (Vilkas)
by
Vilkas
Wed Aug 21, 2019 8:01 am
»
Kulden, Exploring Griffin
by
Baldirak Che'le
Wed Aug 21, 2019 6:26 am
»
Silent Watch(Open to Twilight)
by
Galeon
Tue Aug 20, 2019 9:08 am
»
Venture Into Adulthood (open)
by
Noctis Umbra
Sat Aug 17, 2019 7:26 pm
»
Noctis Umbra's Characters
by
Noctis Umbra
Tue Aug 13, 2019 9:38 pm
»
Noctis Umbra Jr.
by
Baldirak Che'le
Tue Aug 13, 2019 8:13 pm
»
Adder, the Icewing
by
Baldirak Che'le
Tue Aug 13, 2019 7:59 pm
»
Silence, Lies, and Ink (Hildrhilt)
by
Chogath
Mon Aug 12, 2019 3:03 pm
»
On the Road Again, Part 2 [Open to Everyone]
by
Hildrhilt
Mon Aug 12, 2019 11:28 am
»
Slender, creatures of the Downside Under
by
Bassasail
Sun Aug 11, 2019 4:30 pm
»
Addali the Bounty Hunter
by
Wake
Sun Aug 11, 2019 3:00 pm
»
Lost and Found (Hildrehilt, Destella, Snowscale)
by
Snowscale
Sun Aug 11, 2019 9:34 am
Top posting users this month
Who is online?
In total there are
6
users online :: 0 Registered, 0 Hidden and 6 Guests :: 2 Bots
None
Most users ever online was
110
on Mon Jan 25, 2016 3:47 pm

Type of Character:
Dragon
Link to Character List Page:
http://www.rpgdragons.org/t4862-rylatha-s-characters
Personal InfoName:
Mephala
Alias:
None, but she might be called nicknames by her father.
Age:
4 years
Gender:
Female
Sexuality:
None. Too young at the moment.  
Personality:
Mephala is your typical hatchling. She is very hyper and social, as in she wants to be involved in everything, even if she isn't supposed to be. She is chatty and adventurous. Mephala loves doing new things and having fun. She loves validation and often tries to impress other dragons, most particularly her father Tenebris. She is somewhat of a troublemaker, which is why she has a harness on most of the time. Darn!
Fears:
>Strangely for a NightWing as herself, Mephala is afraid of the dark. . . Most importantly, she is afraid of being alone in the dark.
>She is afraid of losing her father, or her father coming to hate her.
Strengths:
>Mephala is very smart for her age. She is good at puzzles and solving problems such as riddles. She can also memorize quite well.
>She is good at hunting-- kind of. Sure, she can't hunt yet, but she has gotten good at sneaking and pouncing. Her number one prey is none other than beetles and small mice.
Weaknesses:
>Unfortunately for Mephala, she has tiny wings. They are yet to grow even more, but with a wingspan of only three feet, she can barely even hover. This means she can't fly yet.
>She is very slow. To add on to this, she is the type of dragon who 'stops to smell the roses', which makes it annoying for anyone walking with her.
General AppearanceHeight:
10 feet
Scales:
Mephala has scales that are such a dark purple they are almost black-- in fact, they are seen as black but only in the light is the purple of her scales noticed. She has an underbelly paler than her primary scales. Under her wings is the typical star-like pattern, but it is unique. Mephala's wings are splayed with metallic rainbow flecks that shimmer like diamonds.
Eyes:
Sapphire blue with a light dapple of green around the iris, making them appear teal in certain places.
Appearance:
Mephala looks quite cute, mostly due to her large, round eyes. . . Or maybe it's her little stumpy legs and her tiny wings. As a hatchling, she has a sort of stubby look. She will grow to be quite slender, but as of now it looks like she has a length and width too short for her overall height. She looks much like her father, the Archon Tenebris, save for her splash of rainbow scales on her wings. Aside from that, Mephala has a unique trait:: she has polydactyly, meaning she has one extra claw on all of her talons.
Now, for her accessory. . . Around her chest is a harness. A leash in the center is attached to it, which connects to the tip of her father's tail. This is to keep her close to her father and to prevent herself from running off, but it also makes for a silly look.
Tribe Information and StatusTribe:
NightWing
Inheritance:
Purebred
Rank:
Hatchling
Family:
Mephala is the daughter of Tenebris, the NightWing Archon. Her mother is unknown, but presumed a NightWing. She has three older half-brothers who share the same father but different mothers, but she is unaware of this. Aside from that, Celestia is her adopted sister, which makes Svadilfare her brother-in-law and their children her nieces and nephews. . . Even if Mephala herself is younger than them.
Mate:
None.
Hatchlings:
None.
Mephala and her father, Tenebris.
Skills and AbilitiesSpecial Abilities:
>As her normal abilities, Mephala can exhale a tiny puff of pink smoke. This smoke is actually gas that is supposed to cause fatigue, but since she is only a hatchling the gas can merely cause a dragon to yawn. She can use this once every two posts.
Combat Style:
Combat style? Pfft, please. Dede will fight for me!
BackgroundHistory:
Mephala was hatched in the home of her father, Tenebris. She never knew her mother, but she never cared. She was always perfectly happy with Tenebris.
_______________________
Quotes:
'Gala was born with the powers of a wild tractor, a feared species indeed.' ~Lao in the Chatbox on 3/27/15
[21:33:53] * Lori would purr if she was a car ;~;
Lori's Theme <3:
https://youtu.be/uHJyAZtRrOY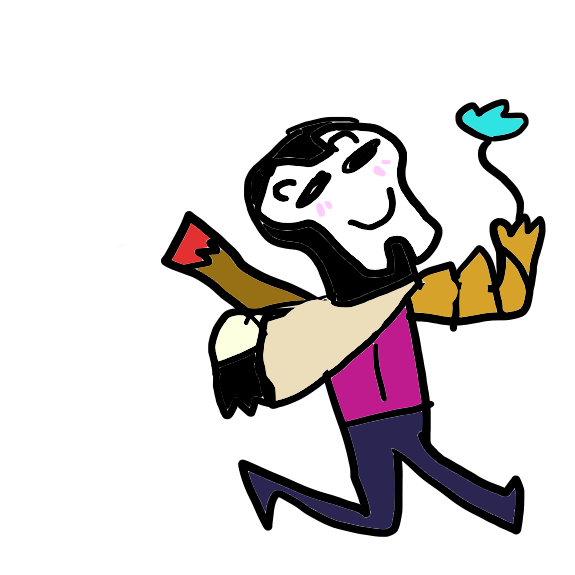 Art mine <3






Posts

: 246


Reputation

: 4


Age

: 17


Location

: Travelling. Catch me if you can! ☆ミ(o*・ω・)ノ



_______________________
Name by Lori.
Alts: Tormaigh, Cyclone and Typhoon, Súl Iolar, Snowblaze, Destella.
Theme:
https://www.youtube.com/watch?v=jvipPYFebWc&list=PL0805FB61D7503BC2&index=11






Posts

: 614


Reputation

: 13


Age

: 23



Just saying, I double approve of my cute Daughter! xD
_______________________
Tenebris's
Bio
A look at one of Tenebris's
Publications
as a Scholar
"
Destiny isn't a matter of chance, its a matter of choice. Only we can claim our Destiny when the path opens
" ~ Tenebris lamenting.
"
Oftentimes in reality, the realists are in the position of the antihero. Neither those on the side of good, nor the side of bad really trust them, as their truth is universal.
" ~ Tenebris, Archon of the Ebonwing Potentate.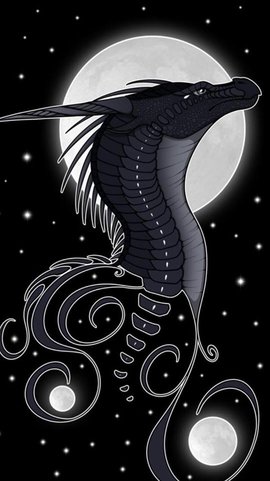 Archon of the Nightwings







Posts

: 537


Reputation

: 5


Age

: 23




---
Permissions in this forum:
You
cannot
reply to topics in this forum