Quick Links
Site Rules
Contact Staff
Celestia: astral@rpgdragons.org Baldirak: baldirak@rpgdragons.org
Latest topics
»
Once I'm gone
by
Cygnus
Thu Sep 12, 2019 7:32 am
»
To Claim an Island (RISK, DRF Edition)
by
Wake
Thu Sep 12, 2019 7:15 am
»
Advisory Training: Part 2 (Wake)
by
Phantasmas
Tue Sep 10, 2019 6:29 pm
»
Festival of ascendants (Open to All)
by
Incus
Mon Sep 09, 2019 12:29 pm
»
The Hunter's Return ((Open to All))
by
Solomon
Sun Sep 08, 2019 6:10 pm
»
Grey meets Blue (Wake)
by
Tharasis
Sun Sep 08, 2019 8:08 am
»
Akarui
by
Tenebris
Wed Sep 04, 2019 8:21 pm
»
A Knight of Leostonnia Chapters 5-8 [Read only]
by
Tenebris
Wed Sep 04, 2019 7:58 pm
»
Sins of the Fathers (Tenebris)
by
Tenebris
Wed Sep 04, 2019 7:14 pm
»
Nightwing Society
by
Tenebris
Wed Sep 04, 2019 6:45 pm
»
Unexpected Repercussions (Tenebris)
by
Tenebris
Mon Sep 02, 2019 8:36 pm
»
You've Got A Friend in Me (Wake)
by
Wake
Fri Aug 30, 2019 3:43 pm
»
Cyclone and Typhoon: The Twin Storms
by
Baldirak Che'le
Thu Aug 29, 2019 4:46 pm
»
Keeping up Appearances (Vilkas)
by
Vilkas
Wed Aug 21, 2019 8:01 am
»
Kulden, Exploring Griffin
by
Baldirak Che'le
Wed Aug 21, 2019 6:26 am
»
Silent Watch(Open to Twilight)
by
Galeon
Tue Aug 20, 2019 9:08 am
»
Venture Into Adulthood (open)
by
Noctis Umbra
Sat Aug 17, 2019 7:26 pm
»
Noctis Umbra's Characters
by
Noctis Umbra
Tue Aug 13, 2019 9:38 pm
»
Noctis Umbra Jr.
by
Baldirak Che'le
Tue Aug 13, 2019 8:13 pm
»
Adder, the Icewing
by
Baldirak Che'le
Tue Aug 13, 2019 7:59 pm
»
Silence, Lies, and Ink (Hildrhilt)
by
Chogath
Mon Aug 12, 2019 3:03 pm
»
On the Road Again, Part 2 [Open to Everyone]
by
Hildrhilt
Mon Aug 12, 2019 11:28 am
»
Slender, creatures of the Downside Under
by
Bassasail
Sun Aug 11, 2019 4:30 pm
»
Addali the Bounty Hunter
by
Wake
Sun Aug 11, 2019 3:00 pm
»
Lost and Found (Hildrehilt, Destella, Snowscale)
by
Snowscale
Sun Aug 11, 2019 9:34 am
Top posting users this month
Who is online?
In total there are
8
users online :: 0 Registered, 0 Hidden and 8 Guests :: 1 Bot
None
Most users ever online was
110
on Mon Jan 25, 2016 3:47 pm

[b]Type of Character: Human
[b]Link to Character List Page:
http://www.rpgdragons.org/t5273-orokiv-lists-of-charactures
[b]Name: jaune god shields
[b]Alias: the heretic pirate  
[b]Age: 24
[b]Gender: male  
[b]Sexuality: straight
[b]Personality: sarcastic, smart. Greedy. heavy drinker. And Lustful
[b]Fears: whirlpools
Family: orphan
[b]Strengths: sword play and love guru because I can seduce the oppiest gender.  able to sail ships really well . clumbing
[b]Weaknesses: women can kill me if im distracted . cant function right when sober
and allergic to mushrooms
[b]Home: the sea and or ravenhold
[b]Profession: pirate  
Appearance:
[b]Height:6.1
[b]Hair: pony tail and is brown  
[b]Eyes: blue eyes
[b]Appearance: brown haired, pale skin ,and scare going across jaw , wears a trench coat hair is in pony tail
[b]Skills: sea sailing . signing  duel and not dual sword able to make rums and other types of drinks that get you drunk . wood curving  .  studying dragons and drawing
[b]Equipment: black with buckles and a sash trench coat. Steel reinforced cutlass that has a gold cross guard. a flask of black berry rum and a spy glass
[b]Combat Style: adapting fighting style  
[b]History: jaune was but a baby when he was left at the orphanage in ravenhold. When he was 5 he saw a ship
And stole aboard on it he was put to work on it until he run from the boat when they docked again and stole one for him self at the age of 17. he also likes to study dragons from his eye glass if he every spots any.
Last edited by jaune on Sat May 18, 2019 5:14 pm; edited 3 times in total
Who is ready for a character revision party?! I sure am!
Okay, we have some things for you to fix.

>Your personality must be at least five sentences.
>Alrighty, so you have three strengths and overall two weaknesses.
"everting that kills normal human"
isn't exactly a unique weakness so you will need more than that. Maybe he is clumsy. Or maybe he isn't very fast. Perhaps he has a special weak spot that nobody else has, like the knees, waist, you name it! We just need a unique physical weakness to balance out your character's skill at fencing. Also, please elaborate on your strengths. How does singing, drinking, and being a love guru benefit your character?
>Ravenhold is not an official settlement in the site lore, but you will be able to include it in your history as your place of birth. However, that's all it can do. You will not be allowed to RP there. Here are the official human settlements if you are interested.
http://www.rpgdragons.org/t4666-new-members-guide-lorewip
>What does
'duel and not dual sword'
mean? Please put it in your application!
>Your trench coat is reinforced by steel. How strong is it? What is it weak to? Fire? Ice? Maces? How many hits can it withstand?
>How strong is your cutlass? What can and can't it slice through? What is strong enough to break it?
>Please detail your combat style. How does he fight, exactly? Does he try to outwit his opponent? Or does he try to take them on head-to-head? The choice is yours!
That's it! If you have any questions or concern, let I or any of the staff know. We will be happy to help.
Bump this when you've made your changes!
_______________________
Quotes:
'Gala was born with the powers of a wild tractor, a feared species indeed.' ~Lao in the Chatbox on 3/27/15
[21:33:53] * Lori would purr if she was a car ;~;
Lori's Theme <3:
https://youtu.be/uHJyAZtRrOY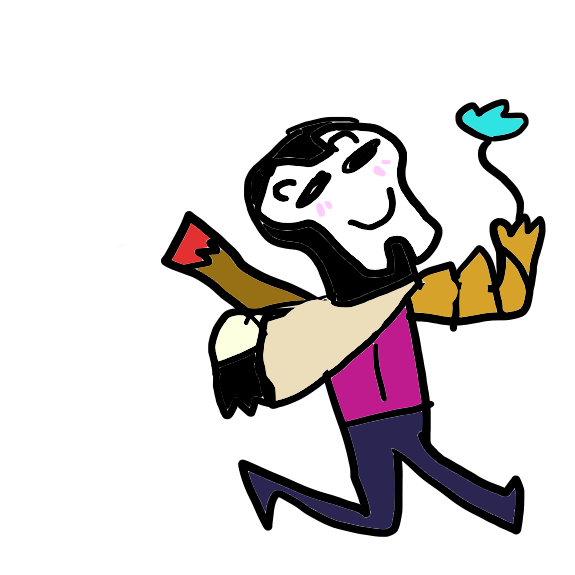 Art mine <3
one it means he can die like normal everyday people
and when needed 5 pesoniltys?

As far as I'm aware, we've always required five sentences for a personality. Either that or it has been required for a long time.

You will need proper weaknesses, as what you have on your application is a no-brainer. If everyone had that weakness and nothing else, we would all be pretty powerful as that basically means no weaknesses. Does that make sense?
_______________________
Quotes:
'Gala was born with the powers of a wild tractor, a feared species indeed.' ~Lao in the Chatbox on 3/27/15
[21:33:53] * Lori would purr if she was a car ;~;
Lori's Theme <3:
https://youtu.be/uHJyAZtRrOY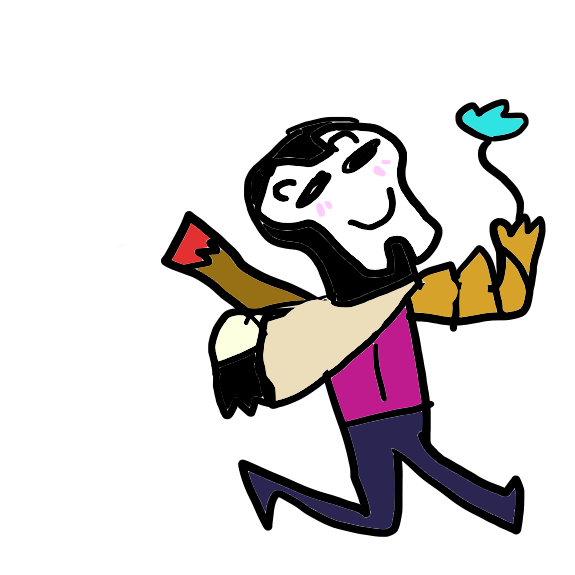 Art mine <3
it means I have every weakness normal people have

or I could list everything that kills us in the world would take me about two weeks to do then

Please do not double post on the forum. Thank you!

Okay, this is a good start. You should change your first weakness to be that you're easily distracted by women, which leads you vulnerable since that's more easy to understand. As for your other two weaknesses, I'm afraid they are not exactly unique enough to be allowed seeing as yet again, all humans are weak against stab wounds and acid. Maybe make Jaune slow? Or have a weakspot, like the knee? Or maybe have him be bad at swimming!

You also still need to have five sentences in your personality and refer to my first post for everything else you are yet to change, such as details on your trench coat and cutlass. Please detail your fighting style as well. Thanks!
_______________________
Quotes:
'Gala was born with the powers of a wild tractor, a feared species indeed.' ~Lao in the Chatbox on 3/27/15
[21:33:53] * Lori would purr if she was a car ;~;
Lori's Theme <3:
https://youtu.be/uHJyAZtRrOY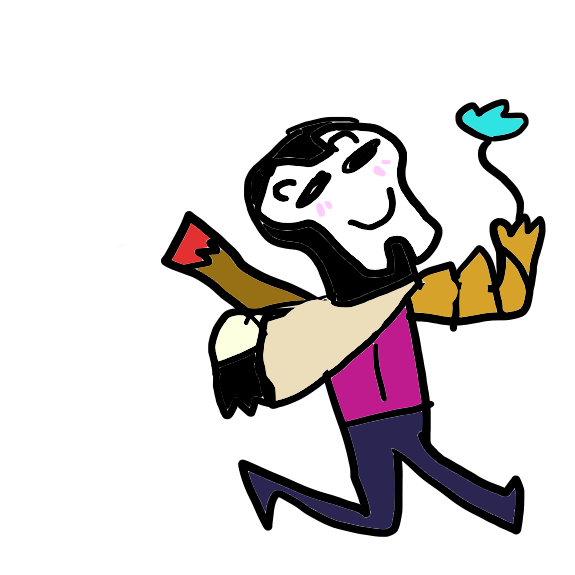 Art mine <3

---
Permissions in this forum:
You
cannot
reply to topics in this forum