Quick Links
Site Rules
Contact Staff
Celestia: astral@rpgdragons.org Baldirak: baldirak@rpgdragons.org
Latest topics
»
To Claim a Future (Risk Event)
by
Ragnarock
Yesterday at 9:13 pm
»
Zylah Youngest Daughter of the Archon
by
Zylah
Yesterday at 12:44 pm
»
Father and Child Bonding Time (Cygnus/Sul and El)
by
Celestia
Tue Jun 25, 2019 2:03 pm
»
claiming an island ( Risk, DRF edition )
by
Celestia
Tue Jun 25, 2019 1:22 pm
»
Chogath, the Alchemist of Ink
by
Baldirak Sapiens Draco
Tue Jun 25, 2019 9:47 am
»
Share your character theme music
by
Baldirak Sapiens Draco
Tue Jun 25, 2019 6:06 am
»
On the Road Again, Part 2 [Open to Everyone]
by
Reality Glitch
Mon Jun 24, 2019 6:46 pm
»
Double Trouble (Open to All, Located in Twilight Imperium)
by
Tharasis
Mon Jun 24, 2019 8:33 am
»
ORKEV(edit)
by
Baldirak Sapiens Draco
Sun Jun 23, 2019 1:08 pm
»
Advisory Training: Part 2 (Wake)
by
Wake
Sun Jun 23, 2019 12:22 pm
»
To Claim an Island (RISK, DRF Edition)
by
Wake
Sun Jun 23, 2019 11:59 am
»
claiming of amethyst isle(RISK DRF)
by
Orkev
Sun Jun 23, 2019 6:51 am
»
All Alone? (Open)
by
Minnow
Sun Jun 23, 2019 6:13 am
»
Finding My Way Back (Kenina)
by
Baldirak Sapiens Draco
Sat Jun 22, 2019 4:30 pm
»
Updated Active Characters List
by
Baldirak Sapiens Draco
Sat Jun 22, 2019 7:43 am
»
Sins of Empire (Nerokius)
by
Nerokius
Sat Jun 22, 2019 7:15 am
»
Surviving Sovereigns (Baldirak)
by
Attor
Fri Jun 21, 2019 9:37 pm
»
Labors of Love (Khada Dís + Solomon)
by
Solomon
Fri Jun 21, 2019 7:51 pm
»
Introducing: RISK, DRF Edition!
by
Baldirak Sapiens Draco
Fri Jun 21, 2019 1:11 pm
»
Live Finds a Way (Order of Starlights)
by
Destella
Thu Jun 20, 2019 6:43 pm
»
Comfort Zones (Hildrhilt)
by
Hildrhilt
Thu Jun 20, 2019 3:59 pm
»
Map of Pyyria
by
Tenebris
Thu Jun 20, 2019 10:07 am
»
New Members Guide: Lore[WIP]
by
Tenebris
Thu Jun 20, 2019 10:00 am
»
City State of Ariophia
by
Tenebris
Thu Jun 20, 2019 9:56 am
»
Nation of Skaldgarde
by
Tenebris
Thu Jun 20, 2019 9:53 am
Top posting users this month
Who is online?
In total there are
8
users online :: 0 Registered, 0 Hidden and 8 Guests
None
Most users ever online was
110
on Mon Jan 25, 2016 3:47 pm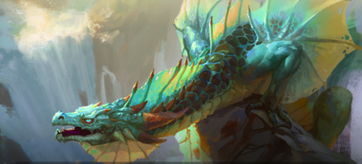 Type of Character:
Dragon
Link to Character List Page:
http://www.rpgdragons.org/t5007-jurragon-s-character-list
Personal InfoName:
Aquantei
Alias:
Hermit, Aquan, Tei
Age:
Late-Middle Age(1,800)
Gender:
Male
Sexuality:
Heterosexual  
Personality:
He is an inquisitive, if closed, individual with a calm demeanor and lazy outlook. Preferring to sleep throughout the day or contemplate, some would think Aquantei to be a Scholar. While in truth when push does come to shove he can act more like a Guardian if only to get a heated argument to simmer down, or to get across he isn't as weak as some would guess. While most of the time such remarks would faze him slightly, if one were to make fun of his heritage then the calm facade quickly recedes to show the young rips how sorely wrong one could be in saying such insults.
Fears:
Lightning, Tight spaces, Alone
Strengths:
Reliable Fighter, Composed Thinker, Legs while webbed still allow him to travel by land if necessary
Weaknesses:
Age is catching up with him
While the bubbles allow him to be unnaturally swift the substance is unfortunately very conductive of electricity
His own fighting style leaves him exhausted if the fight goes on for too long
General AppearanceHeight:
35 ft.
Scales:
Fish-like, sea foam blue/sea lime green
Eyes:
Aquamarine
Appearance:
Standing on all fours with a sleek, yet bulky physique with a thick tail and resting on his head, while quite a mix of small and large horns, point back with his gills being slightly hidden. Much of his body is covered in fins, the most predominant being; back of his head, part of his neck to chin, fan-like tail fins, and two wing-like fins on his forearms. Most of his coloration is a mix of sea foam blue to yellow with some mottled brown along the spine of his back and orange horns. Due to his age though, some wrinkles have started to take noticeable form on his snout, having a bit of a potbelly, and some of his fins being frayed at the edges along with old scars that periodically show all over.
Tribe Information and StatusTribe:
SeaWing (Formerly Rouge)
Inheritance:
Pure Seawing
Rank:
Guardian
Family:
Deceased
Mate:
N/A
Hatchlings:
N/A (Sometimes he wishes that he does, even if adopted)
Skills and AbilitiesNormal Abilities:
Water Breath: Varies in temperature and can be shot out as a pressurized jet of water.
Better Swimming: With the help of his fins and webbed feet, he swims both better and faster then other species.
Breathing Underwater: Allows him to breathe underwater.
Special Abilities:
Bubble Breath: Aquantei is able to blow bubbles out and secrete the substance over his scales. The bubbles generally don't do much damage other then make a loud pop sound, but do coat things it pops near with a slick substance that can make things slippery. This coating lasts for 1 post, but can stack to a limit of lasting for 5 posts.
With enough of the coating all over them, most things would generally be unable to move effectively without slipping all over. When he coats himself naturally he becomes slick and slippery to allow him to move very quickly on land then a SeaWing normally could, just with less control and lasting for 1 post and stack to a limit of 5 as well. Both the bubble coating and self-coating can be reduced to half if doused in water and completely clean if submerged completely.
Combat Style:
Once forced(or instigated) into a fight, naturally he'll begin to start sending bubbles toward his opponent to get them coated. While they either ignore, or try to avoid, said bubbles he'll cover himself up with the same substance at which the Bewitching Dance begins. A series of spry, dance-like movements using the natural slickness to its full effect to which batters the movement impaired enemy with slams of his tail or swipes of his claws.
BackgroundHistory:
One of humble beginnings Aquantei had been born to loving parents and taught the importance of his tribe. Though such things always have a downside when one parent is a Guardian and the other a Scholar, two different ideologies that seem to conflict with one another. While his other siblings naturally took clear sides, he had been the one to not and try to compromise on both. This did not last too long as naturally both tried to bring him over fully, at which point, he just had enough and once he had been old enough to survive on his own he left the tribe out of frustration. Initially, he wanted nothing to do with his own tribe anymore and felt the constant bickering to be unbearable along with the expectations placed when he would have to eventually pick his role later in life. So becoming a Rouge only felt like the right thing to do at that moment.
Time passed, at which Aquantei soon realized he began to actually miss the constant sounds of nagging and bickering of his siblings. He just...couldn't go back, not when he had fully committed to living as a Rouge and thought might as well make the most of it before having to go back. So he traveled for much of his young adult-mature adult life throughout the ocean, occasionally making forays into rivers to see what news could be found on the surface. Then many more years passed, the Middle-Age Adult Aquantei felt content finally to go back to his tribe and go plead his case to be let back into the tribe. Only for the monsterlypse to show and give him the fright of his life as he, along with many others, fought to just survive. Battered, bruised, and scarred soon-to-be Wise One had finally made it to long familiar waters...only to discover with horror at the sudden lack of other Sea Wings and tribal waters completely abandoned. Truly, at that moment of realization, he felt alone in the ocean he once called home.
RP Sample:
(Provide a RP sample of how you would roleplay. Optional)
Last edited by Aquantei on Sat Apr 13, 2019 4:37 pm; edited 1 time in total

_______________________
Other alts: Darmith, Calemvir, Phantasmas, Vladiana
SeaWing Guardian





Posts

: 9


Reputation

: 0



Everything looks good, just one thing.

"Bubble Breath"

The ability itself looks good, but you should add a turn limit to its effect.
_______________________
Name by Lori.
Alts: Tormaigh, Cyclone and Typhoon, Súl Iolar, Snowblaze, Destella.
Theme:
https://www.youtube.com/watch?v=jvipPYFebWc&list=PL0805FB61D7503BC2&index=11






Posts

: 592


Reputation

: 13


Age

: 22




_______________________
Other alts: Darmith, Calemvir, Phantasmas, Vladiana
SeaWing Guardian





Posts

: 9


Reputation

: 0



_______________________
Name by Lori.
Alts: Tormaigh, Cyclone and Typhoon, Súl Iolar, Snowblaze, Destella.
Theme:
https://www.youtube.com/watch?v=jvipPYFebWc&list=PL0805FB61D7503BC2&index=11






Posts

: 592


Reputation

: 13


Age

: 22




---
Permissions in this forum:
You
cannot
reply to topics in this forum