Quick Links
Site Rules
Contact Staff
Celestia: astral@rpgdragons.org Baldirak: baldirak@rpgdragons.org
Latest topics
»
The Mentor Program
by
Baldirak Sapiens Draco
Today at 7:28 pm
»
Hi, everyone!
by
Baldirak Sapiens Draco
Wed Feb 20, 2019 5:17 pm
»
Comfort Zones (Hildrhilt)
by
Hildrhilt
Wed Feb 20, 2019 4:14 pm
»
The Search (Open to All)
by
Hildrhilt
Wed Feb 20, 2019 3:48 pm
»
The Hatchling in The Snow (Open)
by
Snowblaze
Mon Feb 18, 2019 11:39 am
»
Father and Child Bonding Time (Cygnus/Sul and El)
by
Súl Iolar
Tue Feb 12, 2019 4:35 pm
»
How to raise your dragons (Private Svad)
by
Cygnus
Sun Feb 10, 2019 1:56 pm
»
Finaly Home(Private/Snowblaze)
by
Snowblaze
Sun Feb 10, 2019 12:23 pm
»
Anguis Tenebris
by
Baldirak Sapiens Draco
Sat Feb 09, 2019 3:39 pm
»
The Hot Spot For Assassins (OPEN)
by
Svadilfare
Fri Feb 08, 2019 10:20 am
»
Drakon the Pet
by
Baldirak Sapiens Draco
Mon Feb 04, 2019 4:59 pm
»
Blood Trail in The Sand (Open)
by
Servius
Mon Feb 04, 2019 1:23 pm
»
A Hatching [OPEN]
by
Ptelea
Mon Feb 04, 2019 1:16 pm
»
the vulpine clans
by
tvc member
Thu Jan 31, 2019 2:42 pm
»
Stricken with a Sickness. . . Or Something More? (Súl Iolar)
by
Súl Iolar
Thu Jan 31, 2019 10:44 am
»
A Walk Through the Cold (Open)
by
Snowblaze
Thu Jan 31, 2019 9:25 am
»
Alternate Origins: A Multiverse Adventure (Open to all)
by
Azorius
Wed Jan 30, 2019 12:12 pm
»
Snowball
by
Wake
Mon Jan 28, 2019 10:49 am
»
On the Hunt (Tharasis)
by
Tharasis
Sat Jan 26, 2019 1:43 pm
»
Character Voices!!
by
Wake
Tue Jan 22, 2019 12:54 pm
»
Phealyn
by
Baldirak Sapiens Draco
Sun Jan 20, 2019 8:30 am
»
An unexpected encounter ( Private w/ Hildrhilt )
by
Tharasis
Sat Jan 19, 2019 6:35 pm
»
Bit of a character builder
by
Hildrhilt
Wed Jan 16, 2019 7:20 pm
»
Soulcry changes his diet, (solo/open)
by
Soulcry
Tue Jan 15, 2019 5:08 pm
»
Soulcry, the Atmosphere Dragon
by
Baldirak Sapiens Draco
Tue Jan 15, 2019 1:20 pm
Top posting users this month
Who is online?
In total there are
10
users online :: 0 Registered, 0 Hidden and 10 Guests :: 2 Bots
None
Most users ever online was
110
on Mon Jan 25, 2016 3:47 pm

Personal InfoName:
Aero Dynamic
Alias:
Dynamic, Aero
Age:
79 years
Gender:
Female
Sexuality:
Heterosexual
Personality:
In her older age, Aero has become more laid back and relaxed. She doesn't like to provoke other or get into fights. Even things that she loved as a younger dragon, like flying and the rain, have become more of a burden to her. She walks around more since flying takes more effort than it used to. With her family and mate gone she's more lonely, so even if she's still too stubborn to admit, she likes the company of others.
Interests:
High places
Chatting with others
A warm spot in the sun
Her peace and quiet
Nighttime and the stars
Dislikes:
The cold
Being damp
Bad smells
Loud sounds
Intense heat
Fighting
Rude dragons
Fears:
Being alone forever
Not being smart
Never being able to fly again
Small spaces
Being confined
Dying be a human
General AppearanceHeight:
54 feet tall.
Scales:
Circular black scales with dark gold spots mixed in.
Eyes:
Sky blue
Appearance:
Starting from her head she has two horns on the back of her head. These horns are an off-white color and are angled at a 25 degrees. Next are her spines, also an off-white color. She has three spines on her muzzle, three on top of her head, and the rest going down her back. They stop 1/3 down her tail, getting smaller as they do so. For the ones on her head, the middle spine is always the biggest. These spines react to her mood, making them stand when happy or surprised and making them fall when sad or worried, and having then be in between when bored and mad. Next are her eyes. She has sky blue eyes that dimly glow in the dark. At certain times of the day, they may even blend in with the sky. She has a hooked 'beak' and a medium length dark reddish-pink tongue. Following that she has a dark gold underbelly. This starts under her neck and goes down to the tip of her tail. From that we have the legs, that at the end of have five claws, one acting like a thumb enabling her to pick up objects. This is similar on her hind legs, although she doesn't have a 'thumb' per say. Her wing membrane is slightly see-though, and is a lighter gray than the black of her scales. Speaking of her scales, they are black, making it so that she can blend in easier at night. They are actually covered in dark gold spots, but she can't even notice them. Her scales are circular and in some places may overlap.
Tribe Information and StatusTribe:
Rogue
Inheritance:
50% SkyWing 50% NightWing
Rank:
Rogue
Family:
Mother -
Amore
Father -
Exodus
Sister -
NightStrike
Brother -
Linus
Sister -
Eveningsong
Brother -
Castiel
Mate:
MoonWing
Hatchlings:
First Batch
Rateevko
Asero
Zorya
Second Batch
Luca
Nyedra
Skills and AbilitiesStrengths:
She is able to pick up things with her paws and tail. Her paws has a thumb like a humans, making it so that she's able to pick objects up and examine them. With her tail, it's very flexible and able to curl around an object like a snake, making it so she can pick things up with it. She's also able to fit things in her mouth if needed.
She's become less impulsive in her older age, and this leads to her normally being calm and collected and in turn gets into less conflicts with others.
Aero considers herself as smart, having gained intelligence from over the years and is able to problem solve different situations.
Special Abilities:
Nope.
Weaknesses:
Her older age makes movement harder, so she's slower than usual.
Sometimes her breathing gets hard, so that can cause her to stop if she was doing an activity to try and regain her breath.
Like most animals, her underbelly is softer than the rest of her, making it a big weak spot. Her eyes are also easy to hurt as they too are less protected.
Even though she may seem big to some SkyWings, Aero can easily be overpowered by bigger dragons. Most of her is used for speed, not as much for strength.
Combat Style:
With her slower movement, Aero tries to avoid getting into skirmishes as much as possible. When she does though, she tries to be intimidating in hopes of scaring them before it starts, raising her spines and hissing, along with giving the occasional swipe or bite. If it does come down to it, she'll try to fight or get away if possible before she becomes too injured.
BackgroundHistory:
She lived with 7 and was the only Skywing out of the Nightwings except for her pure Skywing mom. When the 'normal' dragnets were old enough, her parents took them to their tribes. I flew away from mine and don't know where they are now. I had to learn a few skills but my parents were very nice and taught us a lot. Because my mom was a Skywing and my dad a Nightwing, they became outcasts.
RP Sample:
Aero smiled at Ratty, giving him a little nuzzle. "Who knows what your father will think? He must be around somewhere." She said lightly.  
'I'm just surprised at how nice they're being...'
The female definitely wasn't going to expect this from a tribe. They must be soft from all of this 'luxury.'
Aero smiled as the maid returned, although it was more of a smirk. As she took the water another dragon came in, with what looked like guards accompanying him. She nearly choked on her water when she heard who it was. It was even better that she was taller than him, but of course her NightWing blood would do that.
No sooner would another dragon come in, this one also covered in armor. She seemed stuck up, and other things... The way she bowed so lowly, much more than she needed too, was probably just to show off her hindside. She was also way too cheerful for Aero's liking.
Taking her mind off of that dragon she turned back to Tion, doing what could be considered a mock bow as she spread her wings and bowed, glancing down at Tion for she wasn't going to go lower than him. When she came back up she sat and smirked before replying to him. "Hello Tion, what a pleasure to meet the SkyWing King out of all the dragons we could've met. Of course he didn't mention any of us, he can't speak if you were to remember your poor Vulcan..." The black dragoness said, showing her teeth in a humored smile. "I'm Dynamic, MoonWing's mate. This with me is Rateevko, my son. You know, you should be more careful with just letting rogues dilly-dally into your territory, it could be a hazard."
She turned back to the annoying dragoness, her smile fading. "I'm just here because Rateevko wanted to show me the SkyWing Kingdom, considering he's come here with his father before." She then turned her head away from the dragon, glancing at her with another question. "Since we've said ours, what's your name?" Aero held herself from calling the dragon a name, as if her behavior alone isn't enough to say she wasn't pleased with her. She then turned her full attention back to Tion, her laid back look completed with her smirk as she waited for him to continue to talk.
Last edited by Aero Dynamic on Sun May 13, 2018 4:30 pm; edited 1 time in total
_______________________
Aero Dynamic
|
Dynamic Oreo
|
Wolf
|
Evaleen
|
Kaora
|
Rye
|
Atmosphere
|
Kayin
|
Khusavir
|
Thermo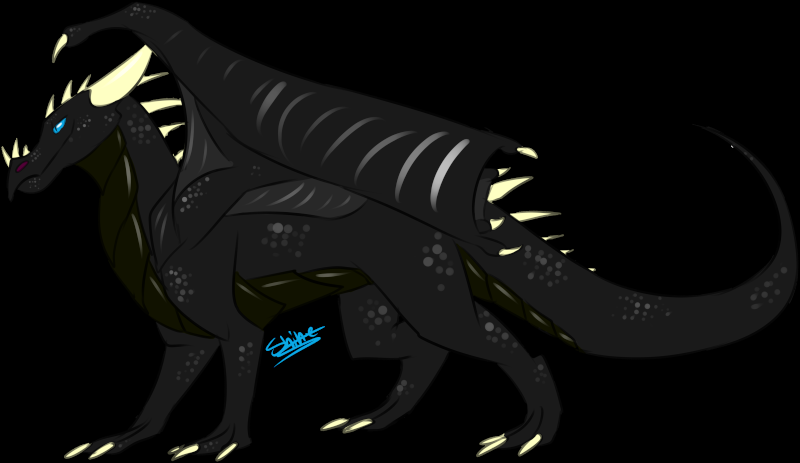 Posts

: 1136


Reputation

: 26


Age

: 16


Location

: Wherever I want



Isn't Amore your mom?







Posts

: 77


Reputation

: 0


Age

: 22


Location

: Somewhere reading a book, minding my own business



Oh yes, I lost track of that whoops

Bump~
_______________________
Aero Dynamic
|
Dynamic Oreo
|
Wolf
|
Evaleen
|
Kaora
|
Rye
|
Atmosphere
|
Kayin
|
Khusavir
|
Thermo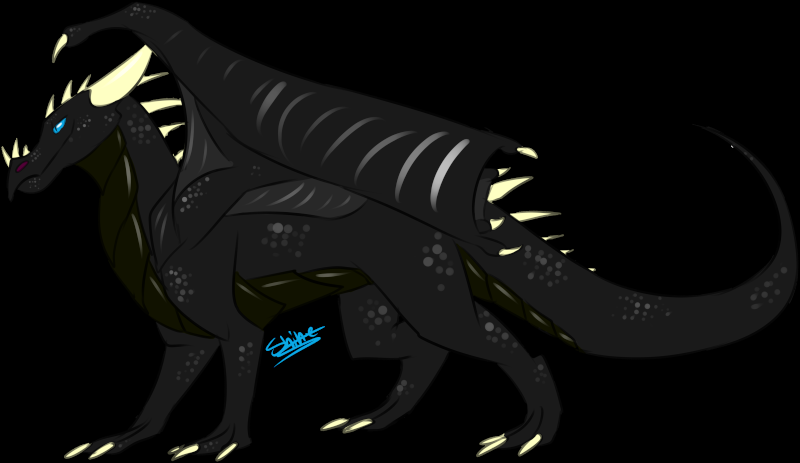 Posts

: 1136


Reputation

: 26


Age

: 16


Location

: Wherever I want









Posts

: 77


Reputation

: 0


Age

: 22


Location

: Somewhere reading a book, minding my own business





Similar topics
---
Permissions in this forum:
You
cannot
reply to topics in this forum