Quick Links
Site Rules
Contact Staff
Celestia: astral@rpgdragons.org Baldirak: baldirak@rpgdragons.org
Latest topics
»
The Hatchling in The Snow (Open)
by
Snowblaze
Today at 11:42 am
»
Father and Child Bonding Time (Cygnus/Sul and El)
by
Súl Iolar
Tue Feb 12, 2019 4:35 pm
»
How to raise your dragons (Private Svad)
by
Cygnus
Sun Feb 10, 2019 1:56 pm
»
Finaly Home(Private/Snowblaze)
by
Snowblaze
Sun Feb 10, 2019 12:23 pm
»
The Search (Open to All)
by
Baldirak Sapiens Draco
Sat Feb 09, 2019 8:50 pm
»
Anguis Tenebris
by
Baldirak Sapiens Draco
Sat Feb 09, 2019 3:39 pm
»
The Hot Spot For Assassins (OPEN)
by
Svadilfare
Fri Feb 08, 2019 10:20 am
»
Drakon the Pet
by
Baldirak Sapiens Draco
Mon Feb 04, 2019 4:59 pm
»
Blood Trail in The Sand (Open)
by
Servius
Mon Feb 04, 2019 1:23 pm
»
A Hatching [OPEN]
by
Ptelea
Mon Feb 04, 2019 1:16 pm
»
the vulpine clans
by
tvc member
Thu Jan 31, 2019 2:42 pm
»
Stricken with a Sickness. . . Or Something More? (Súl Iolar)
by
Súl Iolar
Thu Jan 31, 2019 10:44 am
»
A Walk Through the Cold (Open)
by
Snowblaze
Thu Jan 31, 2019 9:25 am
»
Alternate Origins: A Multiverse Adventure (Open to all)
by
Azorius
Wed Jan 30, 2019 12:12 pm
»
Snowball
by
Wake
Mon Jan 28, 2019 10:49 am
»
On the Hunt (Tharasis)
by
Tharasis
Sat Jan 26, 2019 1:43 pm
»
Character Voices!!
by
Wake
Tue Jan 22, 2019 12:54 pm
»
Phealyn
by
Baldirak Sapiens Draco
Sun Jan 20, 2019 8:30 am
»
An unexpected encounter ( Private w/ Hildrhilt )
by
Tharasis
Sat Jan 19, 2019 6:35 pm
»
Comfort Zones (Hildrhilt)
by
Atarijor XVI
Fri Jan 18, 2019 6:44 pm
»
Bit of a character builder
by
Hildrhilt
Wed Jan 16, 2019 7:20 pm
»
Soulcry changes his diet, (solo/open)
by
Soulcry
Tue Jan 15, 2019 5:08 pm
»
Soulcry, the Atmosphere Dragon
by
Baldirak Sapiens Draco
Tue Jan 15, 2019 1:20 pm
»
An Attack by the River (Story Submission!!)
by
Lori Iolar
Sat Jan 12, 2019 6:21 pm
»
An Important Question (Story Submission!!!)
by
Lori Iolar
Sat Jan 12, 2019 5:11 pm
Top posting users this month
Who is online?
In total there are
5
users online :: 0 Registered, 0 Hidden and 5 Guests :: 1 Bot
None
Most users ever online was
110
on Mon Jan 25, 2016 3:47 pm

Hello fellow roleplayers. There is a new member in the forums, and I hope we can make some amazing adventures together.

I am working on my character, a female dragoness, and getting bored out of my mind with it, but I hope she will get approved.
Hoped I would be done with her already so I could get to the next phase, but it gave me time to work on her character design instead.

In terms of roleplay, I am one that aim to offer things from a different perspective to make things interesting and entertaining, or exciting, and I got multiple years of experience so I can offer ideas and discuss character development or logic if needed in a situation.

I also wanna adress that I am open for a majority of RP (ofc there are some things I might not wanna do), and if anyone want a reason to interact with another character, I am right here, poke me, ask me, talk to me.
My character is also open for romance (heterosexual), and I have no issues with ERP.

Let's make some fun adventures! *high 5's*



Posts

: 8


Reputation

: 0



Hello and welcome!! I'm Lori, a veteran member of the site of 4 years. So nice to see a new face!!!

I can't wait to RP with you. <3
You mentioned ERP, and I believe you must know that ERP isn't allowed on the site, as this forum is rated PG. But I have been planning to make a new male dragon though so if you're interested in a romantic interest for your dragoness then he is available! But I'll just wait until you finish your character to see her height/age, because I think my dragon will be rather on the old side, and small.
But anyway!!! Welcome to the site, new friend. I'm so happy to have you!! By the way I think Soliana is such a beautiful name.

_______________________
Quotes:
'Gala was born with the powers of a wild tractor, a feared species indeed.' ~Lao in the Chatbox on 3/27/15
[21:33:53] * Lori would purr if she was a car ;~;
Lori's Theme <3:
https://youtu.be/uHJyAZtRrOY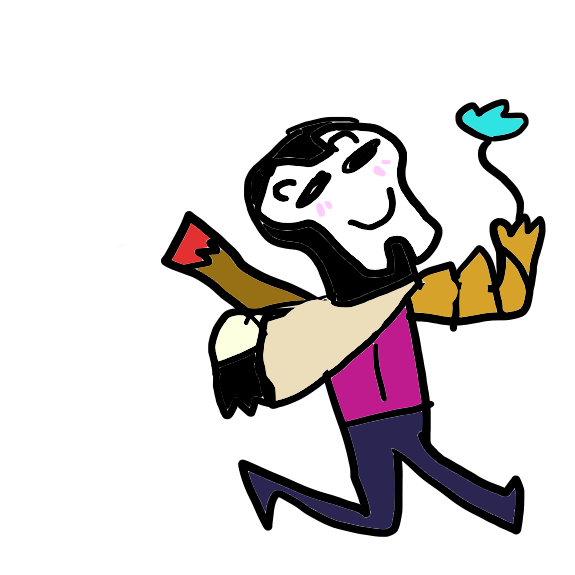 Art mine <3






Posts

: 230


Reputation

: 4


Age

: 17


Location

: Travelling. Catch me if you can! ☆ミ(o*・ω・)ノ



Hello there Lori!
Thank you for welcoming me!
(Just taking this so it's outta the way)
I can understand that ERP may not be top-notch on the site, but if interest occurs we can definately take it someplace else.
Hopefully it can inspire me to do some illustration on my tumblr with respective story/stories.

And thank you so much <3
Let's have lots of fun!!!



Posts

: 8


Reputation

: 0




---
Permissions in this forum:
You
cannot
reply to topics in this forum