Quick Links
Site Rules
Contact Staff
Celestia: astral@rpgdragons.org Baldirak: baldirak@rpgdragons.org
Latest topics
»
Searching (Open to Dragons/Lessers)
by
Ptelea
Yesterday at 9:30 pm
»
Cassy stalker
by
Cassy
Yesterday at 5:16 pm
»
Trading Post (open)
by
darvik
Thu Aug 16, 2018 9:56 pm
»
Third Character of Nevermore, Cassian
by
Baldirak Sapiens Draco
Thu Aug 16, 2018 6:17 pm
»
The Finding of The Enchanted Blades. (Solo)
by
Cassian
Thu Aug 16, 2018 6:15 pm
»
Rotten Forest (Open to all)
by
Cassian
Wed Aug 15, 2018 4:11 pm
»
To be a "Lesser" Creature in a World Dominated by Dragons (Open)
by
Itazura
Tue Aug 14, 2018 1:23 pm
»
this is a monster that i made and im hoping that you guys like them
by
Baldirak Sapiens Draco
Tue Aug 14, 2018 9:46 am
»
FARSIGHT NEW APP
by
Wake
Fri Aug 10, 2018 7:30 am
»
Drakon the Pet
by
Baldirak Sapiens Draco
Thu Aug 09, 2018 9:08 am
»
Random Encounters (Open to All)
by
booboosousa
Thu Aug 09, 2018 8:46 am
»
A Fortunate Paradox of Time [Private Full Gods]
by
Kayin
Wed Aug 08, 2018 8:06 pm
»
Aftermath (Starlights only)
by
Raak-tolIs
Wed Aug 08, 2018 7:26 pm
»
Monster Meeting (Open)
by
Vann
Wed Aug 08, 2018 4:00 pm
»
booboosousa's characters
by
booboosousa
Tue Aug 07, 2018 10:57 am
»
Sourite
by
booboosousa
Tue Aug 07, 2018 10:52 am
»
this Pitiful life (Story submission )
by
Tharasis
Tue Aug 07, 2018 8:35 am
»
How to raise your dragons (Private Svad)
by
Svadilfare
Tue Aug 07, 2018 1:40 am
»
jello...more like hello
by
Hydra
Mon Aug 06, 2018 4:19 pm
»
Multiverse Contest!
by
Baldirak Sapiens Draco
Sun Aug 05, 2018 4:16 pm
»
Second Character of Nevermore, Itazura
by
Bassasail
Fri Aug 03, 2018 11:32 pm
»
the meeting(open to humans)
by
darvik
Fri Aug 03, 2018 7:59 pm
»
Lets play pretend (private Paradox and Baldi)
by
Baldirak Sapiens Draco
Fri Aug 03, 2018 6:14 pm
»
Guide to DP, AP, and WP (part of the DP revamp)
by
Baldirak Sapiens Draco
Fri Aug 03, 2018 4:02 pm
»
Staff Application: Character Mod
by
Hydra
Thu Aug 02, 2018 9:26 pm
Top posting users this month
Who is online?
In total there are
8
users online :: 0 Registered, 0 Hidden and 8 Guests :: 2 Bots
None
Most users ever online was
110
on Mon Jan 25, 2016 3:47 pm

Hello, I hope anyone who is reading this is having a nice day. <3 I have a character idea that I'm pretty excited about, but I want to be sure that it will allowed, as I'm not sure there's been another character like this.

I want to make a narcissistic, weird, psycho human who believes he is some kind of perfect all-powerful god and has a little cult of his own. . . But of course, he's not really a god, just a petty little human who wants attention, and the people in his cult are just as equally crazy as he is (and gullible) or just want to stick close to him in case he wants to smite someone with holy lightning or something (which he can't do, but he likes to think that he can). I want to make this character because I personally think it would be quite amusing, and because I want to make a unique character that is one of a kind, if that makes sense. Of course, the cult won't be that large either(mainly NPCs, unless someone wants to join it and pretend to be his demigod or prophet or something) and he won't be very well known amongst mortals, just among his own little group. But then, he may anger the gods, too.

So, do you think this would be allowed? I just want to be sure before he prances around saying he's a god when he really isn't, because I know that can be confusing and I don't want staff to think I made god without their permission or anything. Better safe than sorry!
_______________________
Quotes:
'Gala was born with the powers of a wild tractor, a feared species indeed.' ~Lao in the Chatbox on 3/27/15
[21:33:53] * Lori would purr if she was a car ;~;
Lori's Theme <3:
https://youtu.be/uHJyAZtRrOY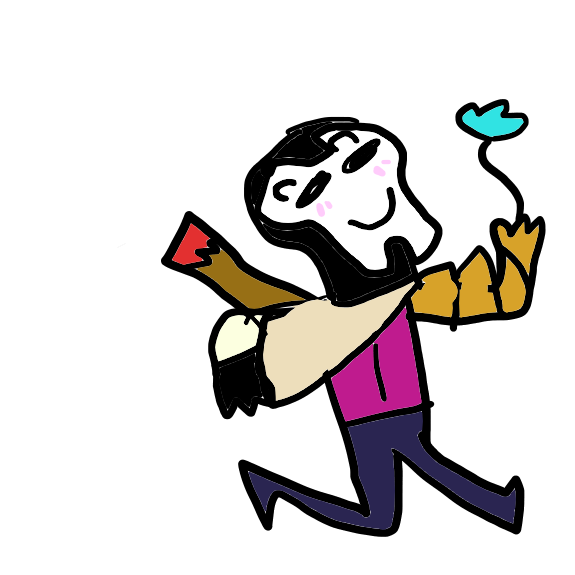 Art mine <3






Posts

: 179


Reputation

: 4


Age

: 16


Location

: Travelling. Catch me if you can! ☆ミ(o*・ω・)ノ



As long as he doesn't actually have any powers, go right ahead.
_______________________
Grand Champion Y1 Earthwing King








Posts

: 2136


Reputation

: 79


Age

: 23


Location

: The TARDIS



Thanks, Baldirak!! I hope you're feeling better, my friend. <3
_______________________
Quotes:
'Gala was born with the powers of a wild tractor, a feared species indeed.' ~Lao in the Chatbox on 3/27/15
[21:33:53] * Lori would purr if she was a car ;~;
Lori's Theme <3:
https://youtu.be/uHJyAZtRrOY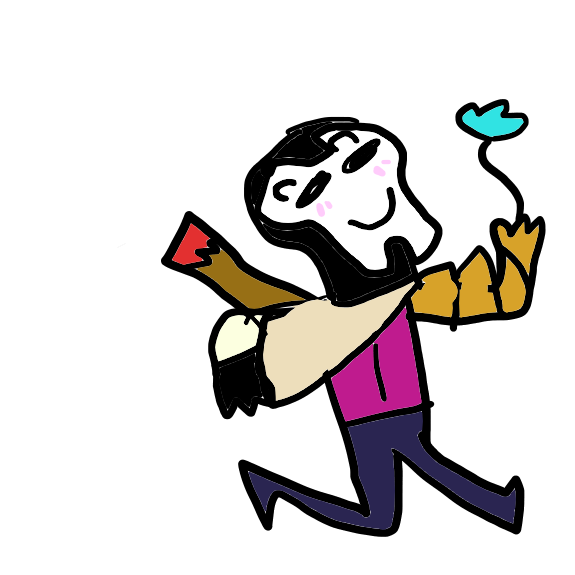 Art mine <3






Posts

: 179


Reputation

: 4


Age

: 16


Location

: Travelling. Catch me if you can! ☆ミ(o*・ω・)ノ



Grand Champion Y1 Earthwing King








Posts

: 2136


Reputation

: 79


Age

: 23


Location

: The TARDIS





Similar topics
---
Permissions in this forum:
You
cannot
reply to topics in this forum