Quick Links
Site Rules
Contact Staff
Celestia: astral@rpgdragons.org Baldirak: baldirak@rpgdragons.org
Latest topics
»
Father and Child Bonding Time (Cygnus/Sul and El)
by
Súl Iolar
Fri Nov 16, 2018 5:28 am
»
A Glimmer of Hope in the Darkness (Starlight Order only)
by
Haneul
Thu Nov 15, 2018 11:26 am
»
Edge of Success (Aftermath continued)
by
Haneul
Thu Nov 15, 2018 11:16 am
»
In Hunt of Survivors (Twilight Imperium, Open to all)
by
Maleboga
Sun Nov 11, 2018 9:54 pm
»
Story Submission: A Dragon in the Southern Skies (Multiverse Contest.)
by
Baldirak Sapiens Draco
Sun Nov 11, 2018 3:50 pm
»
Nearan's Character Sheet
by
Nearan
Thu Nov 08, 2018 7:42 am
»
Trading Post (open)
by
Richard
Tue Nov 06, 2018 2:35 pm
»
The Search (Open to All)
by
Hildrhilt
Mon Nov 05, 2018 11:15 pm
»
Searching (Open to Dragons/Lessers)
by
Wake
Sun Nov 04, 2018 10:53 am
»
Audience with the God of Fortune (Wake)
by
Wake
Sun Nov 04, 2018 10:49 am
»
Cradore the Massive
by
Baldirak Sapiens Draco
Fri Oct 26, 2018 6:23 pm
»
Guryon the Vicious
by
Baldirak Sapiens Draco
Tue Oct 23, 2018 6:36 pm
»
Guryon's characters
by
Guryon
Tue Oct 23, 2018 6:23 pm
»
Tharasis App
by
Baldirak Sapiens Draco
Sun Oct 21, 2018 3:59 pm
»
Looking for family or mate later on down the road
by
Hildrhilt
Wed Oct 17, 2018 12:09 pm
»
Updated Active Characters List
by
Baldirak Sapiens Draco
Tue Oct 16, 2018 9:37 am
»
Hildrhilt's Character List
by
Hildrhilt
Tue Oct 16, 2018 12:31 am
»
Hildrhilt of Storm and Earth
by
Baldirak Sapiens Draco
Mon Oct 15, 2018 10:51 pm
»
Dominion Realms,the construction of a unique sci-fi fantasy forum!
by
Bassasail
Sat Oct 13, 2018 12:31 am
»
Field Hospital(Sherlock)
by
malaki
Tue Oct 02, 2018 8:06 am
»
Super Smash Bros Life Itself
by
Marin
Sat Sep 29, 2018 12:38 pm
»
SkyWing and LightWing Ranks
by
Baldirak Sapiens Draco
Tue Sep 25, 2018 5:31 pm
»
Destella: The Feathered Serpent
by
Baldirak Sapiens Draco
Sun Sep 23, 2018 8:59 am
»
Aevon of Earth and Steel
by
Baldirak Sapiens Draco
Tue Sep 18, 2018 11:23 pm
»
mate or family
by
malaki
Mon Sep 17, 2018 7:23 pm
Who is online?
In total there are
9
users online :: 0 Registered, 0 Hidden and 9 Guests :: 1 Bot
None
Most users ever online was
110
on Mon Jan 25, 2016 3:47 pm

Hello everyone!! I hope you're having a good day.

So, I have a recommendation for you guys.
Do you love dragons?
(If yes read on.)
Do you love cute graphics and calming music?
(If yes read on.)
Do you love to relax but not get bored at the same time?
(If yes read on.)
If all of these are yes, then I think you'll like this mobile game! It is free, but you can buy things in the game if you really want to. It is called Zen Koi, which is based off the legend that koi fish ascend to mighty dragons. You, the player, are given a koi and must complete the task of helping it reach the rank of dragon. Yay, how fun!! It is a collection game of sorts, so if you like Dragon Cave or Pocket Frogs then I think you'll enjoy Zen Koi as well. There are two versions-- just plain ol' Zen Koi and Zen Koi 2. Both are great, but I prefer Zen Koi 2 as it has more variety in prey. Plus, you can even play as a dragon!! Yay!!
If you end up getting this game, let me know please. Also let me know if you like it!! It'll make me happy to know that I made someone's day better.

_______________________
Quotes:
'Gala was born with the powers of a wild tractor, a feared species indeed.' ~Lao in the Chatbox on 3/27/15
[21:33:53] * Lori would purr if she was a car ;~;
Lori's Theme <3:
https://youtu.be/uHJyAZtRrOY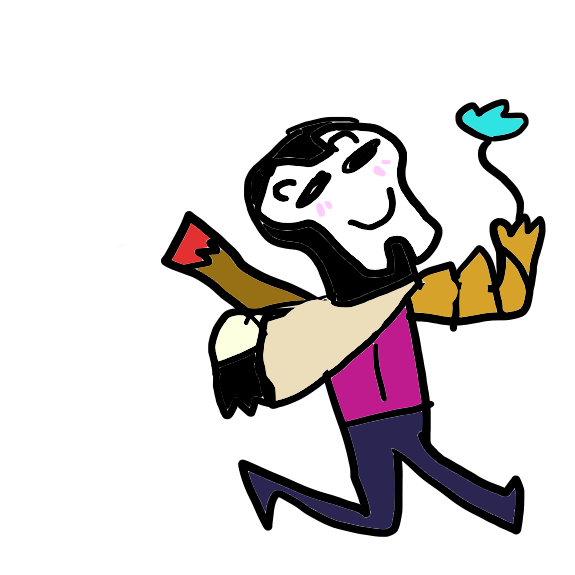 Art mine <3






Posts

: 179


Reputation

: 4


Age

: 17


Location

: Travelling. Catch me if you can! ☆ミ(o*・ω・)ノ





Similar topics
---
Permissions in this forum:
You
cannot
reply to topics in this forum