Quick Links
Site Rules
Contact Staff
Celestia: astral@rpgdragons.org Baldirak: baldirak@rpgdragons.org
Latest topics
»
Festival of ascendants (Open to All)
by
Noctis Umbra
Yesterday at 9:33 pm
»
Kulden, Exploring Griffin
by
Kulden
Yesterday at 7:44 pm
»
Venture Into Adulthood (open)
by
Noctis Umbra
Yesterday at 7:26 pm
»
Silent Watch(Open to Twilight)
by
Cyclone and Typhoon
Yesterday at 11:27 am
»
To Claim an Island (RISK, DRF Edition)
by
Wake
Yesterday at 11:04 am
»
Noctis Umbra's Characters
by
Noctis Umbra
Tue Aug 13, 2019 9:38 pm
»
Noctis Umbra Jr.
by
Baldirak Che'le
Tue Aug 13, 2019 8:13 pm
»
Adder, the Icewing
by
Baldirak Che'le
Tue Aug 13, 2019 7:59 pm
»
Akarui
by
Akarui
Mon Aug 12, 2019 7:24 pm
»
The Hunter's Return ((Open to All))
by
Addali Chezie
Mon Aug 12, 2019 4:50 pm
»
Silence, Lies, and Ink (Hildrhilt)
by
Chogath
Mon Aug 12, 2019 3:03 pm
»
You've Got A Friend in Me (Wake)
by
Hildrhilt
Mon Aug 12, 2019 11:31 am
»
On the Road Again, Part 2 [Open to Everyone]
by
Hildrhilt
Mon Aug 12, 2019 11:28 am
»
Slender, creatures of the Downside Under
by
Bassasail
Sun Aug 11, 2019 4:30 pm
»
Addali the Bounty Hunter
by
Wake
Sun Aug 11, 2019 3:00 pm
»
Once I'm gone
by
Cygnus
Sun Aug 11, 2019 11:19 am
»
Lost and Found (Hildrehilt, Destella, Snowscale)
by
Snowscale
Sun Aug 11, 2019 9:34 am
»
Hello everyone
by
Noctis Umbra
Sun Aug 11, 2019 9:22 am
»
Dragon Masters
by
Noctis Umbra
Sun Aug 11, 2019 7:23 am
»
Nightwing Society
by
Noctis Umbra
Sun Aug 11, 2019 12:44 am
»
Keeping up Appearances (Vilkas)
by
Hildrhilt
Sat Aug 10, 2019 11:47 am
»
To Claim a Future (Risk Event)
by
Ragnarock
Tue Aug 06, 2019 11:31 am
»
claiming of amethyst isle(RISK DRF) [Lost]
by
Baldirak Che'le
Sun Aug 04, 2019 6:13 pm
»
Surviving Sovereigns (Baldirak)
by
Baldirak Che'le
Wed Jul 31, 2019 6:32 pm
»
Shira of Shadows
by
Baldirak Che'le
Mon Jul 22, 2019 12:10 pm
Top posting users this month
Who is online?
In total there are
9
users online :: 0 Registered, 0 Hidden and 9 Guests
None
Most users ever online was
110
on Mon Jan 25, 2016 3:47 pm

The day began with the first nip of fall. It wasn't very early in the morning, but mist shrouded the earth like a carpet. It took Lori by surprise considering that the past few days have been seemingly unbearably hot, but there was also the fact that she wasn't a big fan of the cold. The girl loved misty mornings, but she didn't enjoy chilly air. . . Or swamps, which just so happened to be the setting.

Luckily, she wasn't alone. Her friend Súl Iolar was with her. Lori had come to really enjoy his company and was happy whenever she was with him, which made the cold that much more bearable. Yes, she did wear a hood around her shoulders along with long pants, but her arms were bare except for two silver bands on each one. Sure, the other bits of her attire was cold proof. . . But not cold resistant. Her arms wrapped around herself in an effort to warm up as she trekked. The mist dampened the earth as well, making the grass slick underfoot. It didn't seem like anyone was around besides the pair of humans. It was freakishly quiet. Not even a note of birdsong. Not even a croak from a toad. The woman still kept an eye out. With the Monsterlypse going on, Lori wasn't sure if dead silence was a good thing or a bad thing.

After a moment, in an effort to break the silence, Lori spoke aloud, "It's very quiet. . ." Maybe some being out there found the silence tranquil rather than unnerving and was drawn to it. She rubbed her hands, part of her anxious, the other intrigued. Was there something hiding out here?
_______________________
Quotes:
'Gala was born with the powers of a wild tractor, a feared species indeed.' ~Lao in the Chatbox on 3/27/15
[21:33:53] * Lori would purr if she was a car ;~;
Lori's Theme <3:
https://youtu.be/uHJyAZtRrOY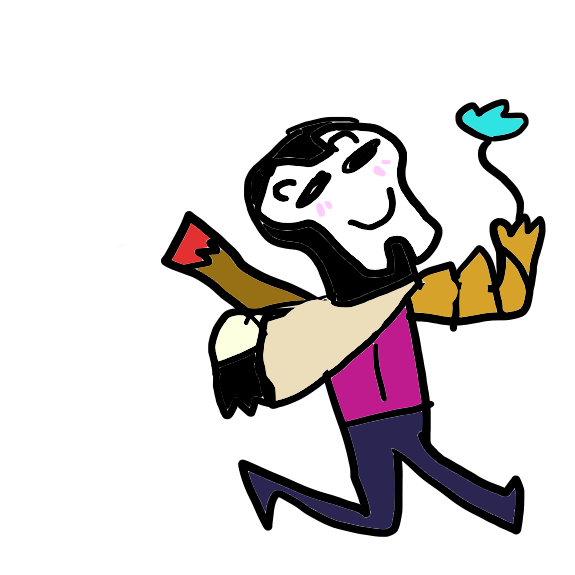 Art mine <3
Súl looked out into the cold of the swamp him and Lori were in. It was early, and the fog that laid over the swamp was a beautiful sight, but the marksman hated the cold. In fact, he had wrapped himself in his cloak for warmth, making him look like a rogue of sorts. Well more than he already did. The Marksman of Ammos had grown up on the coast, and lived in a desert now, so chilled air wasn't something the man was use to.

At least his friend Lori was there with him. He really enjoyed being around her, and the woman's happy attitude about practically everything was a nice change of pace for him. Súl's work often seemed a bit... saddening, especially when he was too late yo help a dragon. Lori just had an infectious way of keeping things on the bright side.

At the same time, the man became worried at the lack of noise. For a swamp, that was never a good sign. He then heard something break the silence, startling him a tad. He then realized it was Lori, and he looked over at her. "Yeah. Not sure I like it."
The Wyvern had no idea how he ended up here. The last thing he remembered, he had lain down in a cave to sleep. That cave was quite a ways from where he was currently. The area was covered in mist. Atarijor didn't notice the cold because he was an IceWing. What he did notice was that he had a large boulder tied to him and it was stuck in the muck of the swamp. Now he remembered... sort of. Atarijor had woken in the middle of the night and wandered around. He found a bit of rope, tied one end to a large boulder, and the other end to himself. And then the Wyvern began dragging it along behind him. Eventually, he ended up in this swamp, the boulder too heavy to be pulled through it. Atarijor was more than capable of freeing himself from the rope, but he wanted--had--to get the boulder to its destination. If he didn't he masters would surely beat him. But with the boulder stuck, he wasn't going anywhere any time soon.

Even though he was alone and in the middle of a swamp, Atarijor decided to call out. He let out a distressed roar and waited for someone to respond.
_______________________
Celestia wrote:
Súl looked over at Lori, noticing how cold she looked. She didn't have anything with sleeves, so he could only imagine what she felt like with the chill in the air. He have a quick look to his cloak. Maybe I should let Lori borrow it. She doesn't seem much more fond of the temperature the I am." He then looked over to his friend. "Lori. Do you want to borrow my clo...."

The Marksman of Ammos was then cut off by a call ringing through the misty air. He listened closely. It was a distress call, and definitely a dragon, but something sounded off about it. Either way, Súl gripped his bow, and knotted an Nightwing poison tipped arrow, just in case. "Sounds like we aren't alone, and a dragon's in trouble."
The woman had to agree with her friend. Loud settings are normal, but silence? That's rather scary, especially in nature. Lori shuddered, rubbing her hands roughly on her shoulders to warm up. She stuck close to the Marksman of Ammos. She was the inexperienced one here and never felt comfortable straying far from the archer. Her sky-blue gaze shifted to him as he spoke, but he never got to finish his sentence. It was then when a roar echoed through the misty swamp. It made Lori jump.

"Oh, no!" She could see that Súl Iolar already had a readied arrow. "We need to save them!"

Lori broke into a steady gallop towards the sound, but was careful not to go too far. Thinking back to a handful of certain events on a beach in Brysur, Lori had enough common sense to know not to run out blindly. There could be bad guys, or the dragon could panic at the sight of a human. Stopping a few feet away, she cupped her hands around her mouth and yelled, "HELLO?!"
_______________________
Quotes:
'Gala was born with the powers of a wild tractor, a feared species indeed.' ~Lao in the Chatbox on 3/27/15
[21:33:53] * Lori would purr if she was a car ;~;
Lori's Theme <3:
https://youtu.be/uHJyAZtRrOY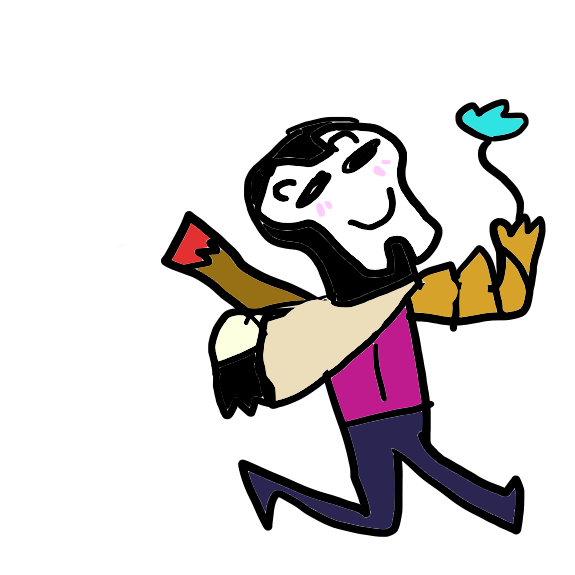 Art mine <3
Atarijor sniffed at the air as he waited for a response--not that he could smell much; his unusually short snout impaired his sense of smell. It wasn't long before he heard some sounds: the splashing of water as something disturbed it and... was that yelling? The Wyvern tilted his head slightly to the left and listened.... it was yelling and it was decidedly human. The masters had come to help him or punish him for getting stuck. He hoped for the former but always expected the latter.

The voice echoed through the quiet swamp, so Atar knew they were still far away. He yelled out in human tongue. "Wyvern here!"
_______________________
Celestia wrote:
Súl follows his friend as they try to figure out where this dragon was. As he ran, the cloak that was keeping him warm now flailed behind him and gave him a bit of a shock from the cold. Then he heard Lori call out in English.

The marksman looked over at the woman, inspired by her willingness and passion to help this dragon, but laughing a bit inside at her use of English. "Lori, most dragons won't under...." Then he heard a response, in English! This was odd for a dragon, and Súl could only guess he was a slave, at least at one point. "Ok, nevermind. WE'RE COMING! Come on." Súl then began to go towards the voice, cautious with every step he took, and keeping his eyes alert.
((Sorry guys!! I just recovered from an injury, I'm sorry for being gone. ;~; sorry that my post probably isn't as good, my skills need sharpening. missed you thoo)

Silence. The echo rang out through the swamp, and after a moment it hit Lori. The woman suddenly felt stupid. Most dragons won't understand human tongue. . . Súl Iolar repeated her thoughts-- it he was. It was then another cry reached her ears:

"Wyvern here!"

Lori gasped, jaw dropping partially in shock. In truth, she didn't expect much of a reply to begin with. Watching her ally go ahead towards the sound, she quietly whispered the word "okay" to herself and moved forth at a steady gallop. The squish squish squish of the muddy earth beneath her feet made her cringe. Yuck. . .

A large boulder came into view first, something like a single dot of ink against a misty white landscape. Lori slowed down, and behind the boulder slowly formed the silhouette of a dragon. A breath escaped her lips.

I knew dragons were big, but. . . Not that big!!
_______________________
Quotes:
'Gala was born with the powers of a wild tractor, a feared species indeed.' ~Lao in the Chatbox on 3/27/15
[21:33:53] * Lori would purr if she was a car ;~;
Lori's Theme <3:
https://youtu.be/uHJyAZtRrOY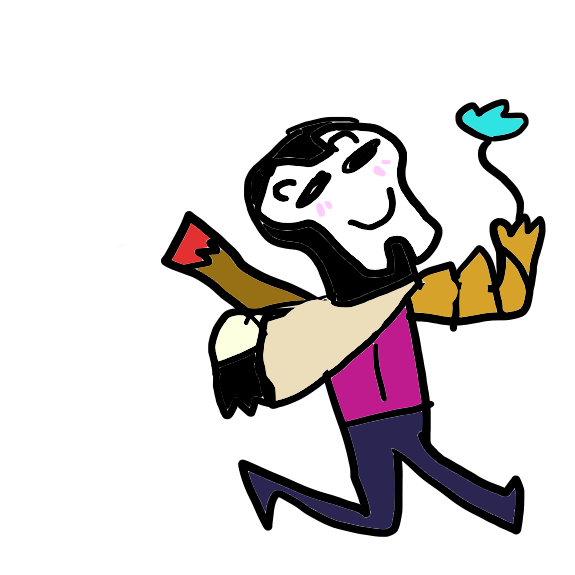 Art mine <3
((;-; Hope you're okay.))

The Wyvern tried again to pull the boulder and again failed. Why did his masters have to be so far away? He sighed and looked around. He wished he had some dried meat. But soon he could hear the splashing; it was much closer now. Atarijor looked around again, this time at the ground. He could see two humans approaching. "Wyvern here, masters!"
_______________________
Celestia wrote:
((I hope you're ok Lori, and it's good to have you back.))

Súl continued, soon eying a large boulder with some sort of harness on it. The archer came close, following the harness until he saw the dragon, an Icewing by both the look and the chill, and a wyvern by the build. He turned to Lori for a moment, smiling a bit at the sight of her shock. Most people didn't know how to react to a dragon, and didn't realize just how big they could get.

He then moved closer, getting colder as he did. Well this guy explains why it went cold all of a sudden he thought as he continued to examine the large creature. Then the dragon called both the marksman and Lori its "Masters," causing Súl to frown as he removed the arrow from his bow, and putting both in their normal places.

He came close, motioning for Lori to follow and pulling the cloth from his face so the dragon could see it. The Dragon's Tongue then spoke in English. "We're not your masters, dragon, but we're here to help you out of this mess."


Similar topics
---
Permissions in this forum:
You
cannot
reply to topics in this forum