Quick Links
Site Rules
Contact Staff
Celestia: astral@rpgdragons.org Baldirak: baldirak@rpgdragons.org
Latest topics
»
Searching (Open to Dragons/Lessers)
by
Wake
Today at 11:25 am
»
Destella: The Feathered Serpent
by
Wake
Today at 10:44 am
»
SkyWing and LightWing Ranks
by
Attor
Yesterday at 8:57 am
»
Aevon of Earth and Steel
by
Baldirak Sapiens Draco
Tue Sep 18, 2018 11:23 pm
»
Trading Post (open)
by
Richard
Tue Sep 18, 2018 1:38 pm
»
mate or family
by
malaki
Mon Sep 17, 2018 7:23 pm
»
Sherlock
by
Baldirak Sapiens Draco
Mon Sep 17, 2018 8:10 am
»
Uhhh Hello
by
Baldirak Sapiens Draco
Sun Sep 16, 2018 6:01 am
»
Audience with the God of Fortune (Wake)
by
Kelarth
Sat Sep 15, 2018 12:11 pm
»
Story Submission: A Dragon in the Southern Skies (Multiverse Contest.)
by
Wake
Sat Sep 15, 2018 11:15 am
»
A Dragon in the Southern Skies (Multiverse Contest)
by
Wake
Sat Sep 15, 2018 11:11 am
»
In Hunt of Survivors (Twilight Imperium, Open to all)
by
Epiphany
Fri Sep 14, 2018 12:26 pm
»
Creating more than one character
by
Epiphany
Fri Sep 14, 2018 11:24 am
»
Father and Child Bonding Time (Cygnus/Sul and El)
by
Súl Iolar
Fri Sep 14, 2018 7:27 am
»
A Fortunate Paradox of Time [Private Full Gods]
by
Kelarth
Thu Sep 13, 2018 8:29 pm
»
Editing Character
by
Baldirak Sapiens Draco
Thu Sep 13, 2018 6:18 pm
»
Edge of Success (Aftermath continued)
by
Attor
Wed Sep 12, 2018 11:39 pm
»
Epiphany, The Proud LightWing
by
Epiphany
Wed Sep 12, 2018 8:27 pm
»
Strawhats: One Piece RP
by
Temp
Mon Sep 10, 2018 8:33 pm
»
Epiphany's Characters
by
Epiphany
Mon Sep 10, 2018 3:58 pm
»
NARUTO FORUM RP
by
NFRP
Thu Sep 06, 2018 5:14 pm
»
Fourth Character of Nevermore, Morgos Jaakune
by
Nevermore
Tue Sep 04, 2018 12:37 pm
»
Taru Hurribane, The Golden Wind
by
Baldirak Sapiens Draco
Mon Sep 03, 2018 11:52 am
»
Rotten Forest (Open to all)
by
Monster
Mon Aug 27, 2018 10:37 am
»
Aftermath (Starlights only)
by
Attor
Mon Aug 27, 2018 8:09 am
Who is online?
In total there are
6
users online :: 0 Registered, 0 Hidden and 6 Guests :: 2 Bots
None
Most users ever online was
110
on Mon Jan 25, 2016 3:47 pm

I am a Earthwing/Seawing hybrid, and my name is Emeraldite. I am 8 and a half years old, and living on my own, i have no tribe. I am mysterious in the sense that i hate social interactions, and most people who meet me immediately know i am hiding something, so Hello to the world I shout!



Posts

: 5


Reputation

: 0



Well hello to you too! It seems like our characters are complete opposites, hehe. Welcome to the site!
_______________________
Quotes:
'Gala was born with the powers of a wild tractor, a feared species indeed.' ~Lao in the Chatbox on 3/27/15
[21:33:53] * Lori would purr if she was a car ;~;
Lori's Theme <3:
https://youtu.be/uHJyAZtRrOY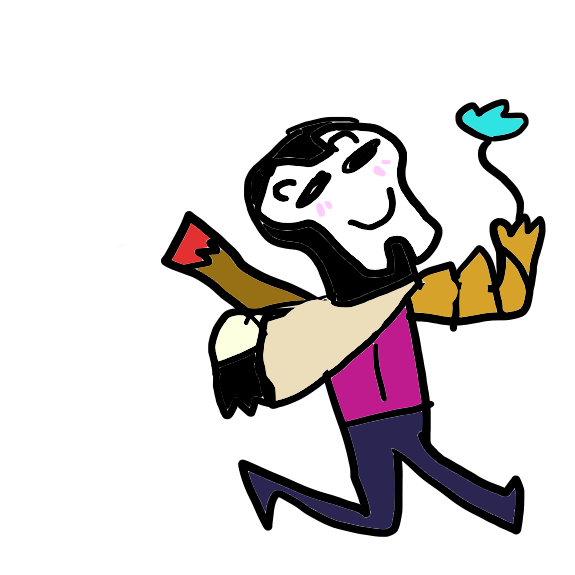 Art mine <3






Posts

: 179


Reputation

: 4


Age

: 16


Location

: Travelling. Catch me if you can! ☆ミ(o*・ω・)ノ









Posts

: 385


Reputation

: 5


Age

: 21


Location

: Deep in the abyss of the seas




---
Permissions in this forum:
You
cannot
reply to topics in this forum