Latest topics
»
How to raise your dragons (Private Svad)
by
Celestia
Yesterday at 11:04 pm
»
the meeting(open to humans)
by
darvik
Yesterday at 9:32 pm
»
The Dragon God and Goddesses Religions
by
Shiera
Yesterday at 6:31 pm
»
Finding a Tribe (Icewings only)
by
Atarijor XVI
Yesterday at 11:32 am
»
Icy Reunion [Private Astral/Cassiopeia]
by
Hydra
Yesterday at 11:03 am
»
Rebuilding a Future [Private Kelarth/Wake]
by
Kelarth
Yesterday at 10:21 am
»
Atlas' Game
by
Kelarth
Yesterday at 9:34 am
»
Random Encounters (Open to All)
by
orokiv
Yesterday at 9:34 am
»
My Choice (Wake)
by
Súl Iolar
Yesterday at 8:27 am
»
Witness to a Murder
by
King Atlas
Wed Jul 18, 2018 10:59 pm
»
darvik EDIT
by
Shiera
Wed Jul 18, 2018 7:58 am
»
This Pitiful Life [Private w/Tharasis]
by
Tharasis
Wed Jul 18, 2018 2:07 am
»
Family Unit (solo)
by
malaki
Tue Jul 17, 2018 9:17 pm
»
Lets play pretend (private Paradox and Baldi)
by
Baldirak Sapiens Draco
Tue Jul 17, 2018 1:50 pm
»
Aftermath (Starlights only)
by
Haneul
Tue Jul 17, 2018 11:41 am
»
Discoveries of a Forgotten World [Private w/ Orokiv]
by
orokiv
Mon Jul 16, 2018 7:04 pm
»
Chance Meeting (Amore/Snowblaze)
by
Snowblaze
Mon Jul 16, 2018 5:35 pm
»
Wolves of Zamora
by
Vasilios
Mon Jul 16, 2018 5:27 pm
»
Talon - The Teenage Rogue
by
Baldirak Sapiens Draco
Mon Jul 16, 2018 5:20 pm
»
Wolves of Zamora
by
Vasilios
Mon Jul 16, 2018 4:14 pm
»
Glistening Crystals (Private Virgo)
by
Virgo
Mon Jul 16, 2018 2:40 pm
»
Status of Pyyrhia: Aftermath of the Monster Invasion
by
Shiera
Sun Jul 15, 2018 9:44 am
»
Pinacle Omen of the Frozen Oasis ~ Solo
by
Cassiopeia
Sat Jul 14, 2018 12:02 pm
»
A different kind of coma (Open to members of the Twilight Imperium)
by
Baldirak Sapiens Draco
Sat Jul 14, 2018 11:25 am
»
The Mentor Program
by
Baldirak Sapiens Draco
Sat Jul 14, 2018 8:04 am
Quick Links
Contact Staff
Celestia: astral@rpgdragons.org
Top posting users this month
Who is online?
In total there are
7
users online :: 0 Registered, 0 Hidden and 7 Guests :: 2 Bots
None
Most users ever online was
110
on Mon Jan 25, 2016 3:47 pm
Page 2 of 2 •

1, 2

First topic message reminder :

It had been quite the journey so far. The archer and the artist had to travel from Ammos to the coast, which was quite a ways to travel on foot. However, despite the long travel, Lori had begun to see Sul Iolar as a close friend. She started to put a whole lot of faith in the Marksman of Ammos, especially considering that he was the one leading her to their destination. That was really something, as he could be leading her to her death as far as she knew. . . But she already knew him from when their journey first began, and the woman was well aware that he would never do such a thing. Lori knew that this was a good man.

As the two got closer and closer to the coast, Lori felt more excited as she knew she would get to see what she has been dying to see. The sound of crashing waves got gradually louder, and the ground underfoot became softer in the beginnings of sand. There was still a bit to travel though, and Lori had something else on her mind.

"I think we may be getting close," reported Lori. She was referring to the beach, but she then remembered that she and the Marksman of Ammos would be taking down a handful of trappers. Turning to Dragon Tongue, she asked, "What do you think?" She smiled. Sul Iolar would be the one to know if they were close to their true destination, as Lori was merely following his lead. She thought they were close to the beach, but the camp could be miles away for all she knew.
_______________________
Quotes:
'Gala was born with the powers of a wild tractor, a feared species indeed.' ~Lao in the Chatbox on 3/27/15
[21:33:53] * Lori would purr if she was a car ;~;
Lori's Theme <3:
https://youtu.be/uHJyAZtRrOY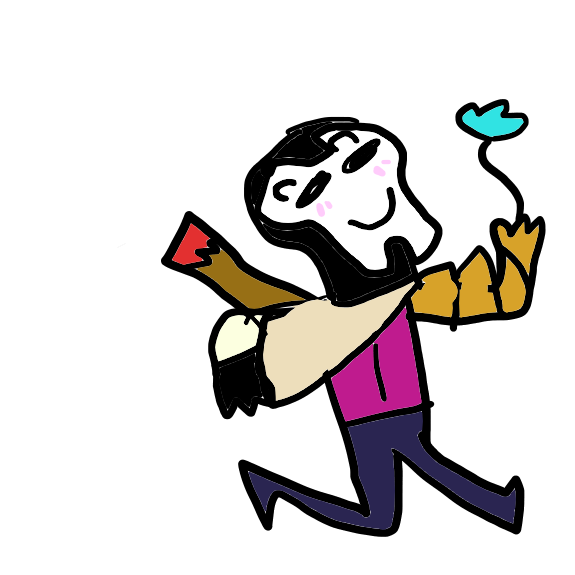 Art mine <3
---
Lori expected something like a heroic scene like in the stories, but her foolishness went against her. The man backhanded her once, then again. First she felt shock, but then she realized that her cheeks burnt like fire. The side of her face that had her fresh cut smarted at her more than the other cheek. The woman could only lay there, a dazed look in her eyes, before blinking back to reality.

She heard Súl Iolar's distinct Irish tongue. In all honesty, she felt fuzzy inside that he jumped up to protect her, but the warmth was frozen away when she admitted to herself that he'd do that for anyone and not just for her. But she didn't have time to think about that.

"Please just let me go," whimpered Lori, her voice tiny and fearful and barely audible, much contrasting with her usual cheery tone. Shock and terror darkened her blue eyes. It was shameful of her to just give up like that. Why did she even think that she could take on the dangerous life of a traveller? Lori was aware that not everyone had the same views as her, but she saw the true face of mankind today. It was terrifying. . .

. . .but she had to stay determined.
_______________________
Quotes:
'Gala was born with the powers of a wild tractor, a feared species indeed.' ~Lao in the Chatbox on 3/27/15
[21:33:53] * Lori would purr if she was a car ;~;
Lori's Theme <3:
https://youtu.be/uHJyAZtRrOY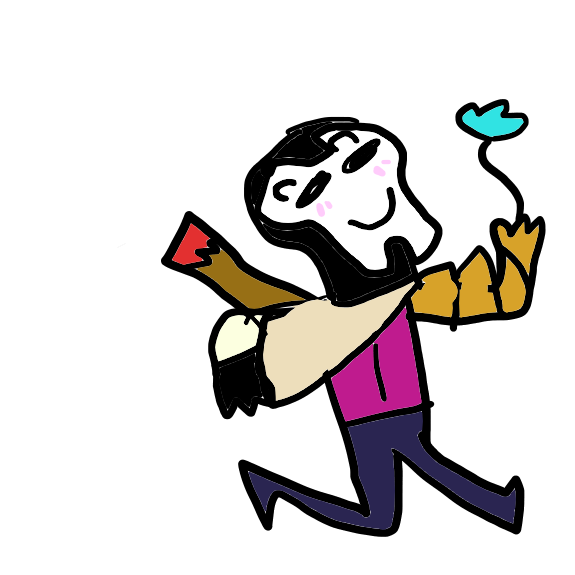 Art mine <3



The man stopped hitting the poor girl, pausing as he was threatened. He was heaving from having slapped the girl but began to breathe slow breaths as he calmed down. He was caught in a bad spot, on his knees, and the marksmen pointing an arrow at the back of his hand. He had to give up now, he guessed, better than dying. Worst thing he'd be tied up for authorities but there wasn't anything money couldn't solve to get him out. Besides their leader would probably kill them both. He raised his hands, slowly getting up and leaving the girl. He was bitter and angry, his hand was bleeding and from the looks of it one of his companions had died.

The man with the bow had walked down to the beach in all the excitement. He was however carefree, without his bow at the ready nor a single arrow knotted. He was smiling, glad to see someone who was skilled with the bow as he was. He would come up behind Sol, given about 10 meters free space. Through the roar of the ocean winds he would shout out to the hunter. "It looks like you've caught us at a bad time." He laughed, trusting he had control of the situation. "Tell me Marksmen, why are you doing this?"



NPC




Posts

: 47


Reputation

: 0



Súl looked over to Lori as the man surrendered, his arrow still knotted. He didn't really know what to say, but he gave her a sympathetic look before looking back at the attacker. The man then spoke with a soft tone. "You did good for a first real fight." He then took another look at her cheek. "You sure you're ok, Lori?" Once he got an answer, he turned his focus to the trapper.

As he went to grab the guy's hands, the man heard a voice behind him. The marksman instinctually put the other trapper between himself and the archer, and moved between Lori and the man as well. He looked at man, just a bit ticked off at how the man talked. "We, considering you're the ones who attacked first, I'd say so."

Súl then heard the trapper ask what he was doing. Well that one seemed stupidly obvious. They attacked him and Lori! He looked at the trapper, not sure quite how to respond. He'd never had a trapper act like this! He finally responded to the question, knowing just what to say. "Other then me and my friend here defended ourselves for a fight you started? Trying to stop your little operation." Súl knew he was vague, but that was the whole point.
_______________________
Name by Lori.
Alts of Wake
Theme:
https://youtu.be/_RAuU9URKY4



Posts

: 112


Reputation

: 0



The weight was taken off her and Lori inhaled deeply, taking in more air than she was able to before when the trapper was upon her. The small female staggered up, her legs shaking. She only lowered her head at Súl's praise, ashamed of herself. She should have known better, and she shouldn't have let her guard down. "Thank you," she replied, nodding at his question. Her cheeks were red, and she rose one hand to touch her cut. Lori winced, but it was nothing serious.

As the newcomer spoke, she grew silently frustrated but still remained quiet. Lori stood behind Súl, watching everything unfold before her in silence.
_______________________
Quotes:
'Gala was born with the powers of a wild tractor, a feared species indeed.' ~Lao in the Chatbox on 3/27/15
[21:33:53] * Lori would purr if she was a car ;~;
Lori's Theme <3:
https://youtu.be/uHJyAZtRrOY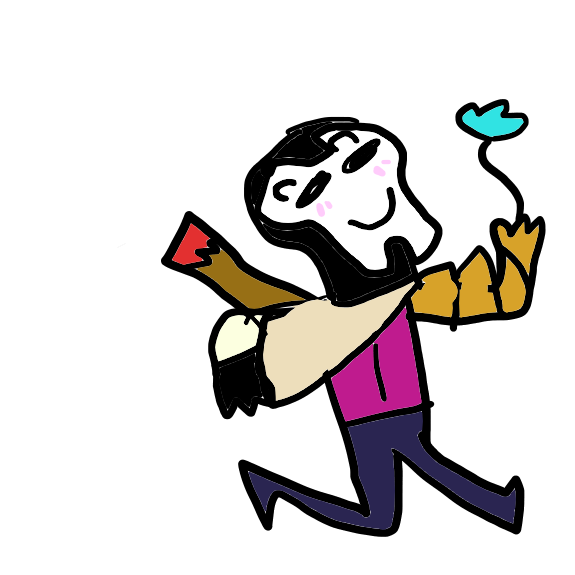 Art mine <3
Page 2 of 2 •

1, 2


Similar topics
---
Permissions in this forum:
You
cannot
reply to topics in this forum