Quick Links
Site Rules
Contact Staff
Celestia: astral@rpgdragons.org Baldirak: baldirak@rpgdragons.org
Latest topics
»
Once I'm gone
by
Cygnus
Thu Sep 12, 2019 7:32 am
»
To Claim an Island (RISK, DRF Edition)
by
Wake
Thu Sep 12, 2019 7:15 am
»
Advisory Training: Part 2 (Wake)
by
Phantasmas
Tue Sep 10, 2019 6:29 pm
»
Festival of ascendants (Open to All)
by
Incus
Mon Sep 09, 2019 12:29 pm
»
The Hunter's Return ((Open to All))
by
Solomon
Sun Sep 08, 2019 6:10 pm
»
Grey meets Blue (Wake)
by
Tharasis
Sun Sep 08, 2019 8:08 am
»
Akarui
by
Tenebris
Wed Sep 04, 2019 8:21 pm
»
A Knight of Leostonnia Chapters 5-8 [Read only]
by
Tenebris
Wed Sep 04, 2019 7:58 pm
»
Sins of the Fathers (Tenebris)
by
Tenebris
Wed Sep 04, 2019 7:14 pm
»
Nightwing Society
by
Tenebris
Wed Sep 04, 2019 6:45 pm
»
Unexpected Repercussions (Tenebris)
by
Tenebris
Mon Sep 02, 2019 8:36 pm
»
You've Got A Friend in Me (Wake)
by
Wake
Fri Aug 30, 2019 3:43 pm
»
Cyclone and Typhoon: The Twin Storms
by
Baldirak Che'le
Thu Aug 29, 2019 4:46 pm
»
Keeping up Appearances (Vilkas)
by
Vilkas
Wed Aug 21, 2019 8:01 am
»
Kulden, Exploring Griffin
by
Baldirak Che'le
Wed Aug 21, 2019 6:26 am
»
Silent Watch(Open to Twilight)
by
Galeon
Tue Aug 20, 2019 9:08 am
»
Venture Into Adulthood (open)
by
Noctis Umbra
Sat Aug 17, 2019 7:26 pm
»
Noctis Umbra's Characters
by
Noctis Umbra
Tue Aug 13, 2019 9:38 pm
»
Noctis Umbra Jr.
by
Baldirak Che'le
Tue Aug 13, 2019 8:13 pm
»
Adder, the Icewing
by
Baldirak Che'le
Tue Aug 13, 2019 7:59 pm
»
Silence, Lies, and Ink (Hildrhilt)
by
Chogath
Mon Aug 12, 2019 3:03 pm
»
On the Road Again, Part 2 [Open to Everyone]
by
Hildrhilt
Mon Aug 12, 2019 11:28 am
»
Slender, creatures of the Downside Under
by
Bassasail
Sun Aug 11, 2019 4:30 pm
»
Addali the Bounty Hunter
by
Wake
Sun Aug 11, 2019 3:00 pm
»
Lost and Found (Hildrehilt, Destella, Snowscale)
by
Snowscale
Sun Aug 11, 2019 9:34 am
Top posting users this month
Who is online?
In total there are
7
users online :: 0 Registered, 0 Hidden and 7 Guests :: 1 Bot
None
Most users ever online was
110
on Mon Jan 25, 2016 3:47 pm
Page 3 of 3 •

1, 2, 3

First topic message reminder :

Sul slowly walked the streets of Ammos. He had heard that a traveling blacksmith had come to town, and was hoping to get some new arrowheads and have his kukri looked at. Most people in Ammos knew him: calling him "The Marksman of Ammos," or "Dragon Tongue." He didn't mind the reputation since most didn't know what he really did, save his daughter. They thought he was just a skilled sellsword. He finally found his way to a tent with a forge burning. "Hello? Is anyone here?"
---
Súl smiled at the woman as she turned to speak with a smile of her own on her face. The archer gave her a nod as he began to speak. "And a good night to you, Lori."

~~the next morning~~

The Dragon Tongue got up early, as usual. He had spent some time during the night to put the new arrowheads on their shafts, and give ten some "special" treatment. He then heard some footsteps behind him, and he turned with a smile. It was his daughter, El.

He could tell the girl hadn't gotten ready for the day, with her hair in mess and some bags under her eyes. She then spoke up, still sounding sleepy. "Do you really have to leave again?" The man's smile slightly faded, as he walked up and hugged El. "'Fraid so, Sweety. But don't worry. I'll be back soon enough." Súl then thought a moment. "And, if you can convince Barski, I'll let you start some hand-to-hand training while I'm gone." The girls eyes widen as she hugged him a bit tighter, repeating "Thank you" a few times before letting go.

After some more time at home, Súl Iolar walked to the place he and Lori had trained the evening before. Súl got there first, he'd sit and wait. If Lori got their first, he'll greet her and ask about what she was thinking about the before they parted ways.
That night, Lori had trouble sleeping. She was always asleep around nine, so seeing her up longer than that was a spectacle. It was a spectacle that Yorik got to see.

The woman had walked out of her tent late that night, hoping to clear her mind. She expected to be alone, but instead she saw her father sharpening a knife, leaning against a tall wooden post. His grey eyes were fixed on the blade, but when he saw his blonde daughter, the silver irises flicked up.  "Up so late?"

Lori looked down. "I suppose so." She walked to the man's side and leaned on her dad's shoulder, taking in his warmth. Ammos was hot, even in the nights. Lori obviously took his small size, as Yorik was below average in height, much like his youngest child. Even her mother, Kagura, was taller than him, which was something the family joked about often.

A strong arm wrapped itself firmly around the blonde as she gazed out into the camp. The knife was in Yorik's belt, sheathed for safety. A few candles were still burning, amber lights in the darkness, and Lori couldn't help but wonder which one was Súl Iolar's.

"So." Yorik tilted his head. "What are you doing up so late?"

Lori hesitated. Then she took a deep breath. Instead of replying, she asked, "Will you let me become an adventurer?"

The blacksmith was rather surprised, and he blinked once, then twice, his grey eyes glittering in bewilderment. Then, he sternly snapped, "Why are you asking me, foolish girl?" When he saw his daughter was rather taken aback, Yorik sighed, taking his arm away and leaning his head back so his face was turned to the sky. The moonlight illuminated his features, every scar from when he was a warrior as a teen. "Look, lass. I know you have lived under me for your whole life, but you're not a child anymore." Lori saw his eyes shift to look at her. "You have no need to worry about me saying no."

There was silence. "So. . . You're okay with this?"

A sigh.

"No." Yorik didn't move his head, but his irses continued gazing at the sky instead of his daughter. "Lori, I love you. I love Ora and your mother as well. How would you feel if you lived with someone who was such a huge part of your life, and after years of hardship. . . They're gone?" When Lori was silent, he finally twisted his head around so he could gaze at her face. She was looking down.

"Look at me, child."

She obeyed.

"Now answer me."

Lori never could answer these types of questions the right way. Maybe her parents expected something like a long speech, but, as always, she sighed and said, "I would feel very sad."

"Correct." Yorik sounded almost proud. "A father and daughter's bond is a very strong one, my dear. I love you and your sister with all my being. You, Ora, and your mother are all parts of this old heart." He grabbed his daughter's hand. Even though they were around the same size, Lori's hand was very small in her father's palm. Then the smith put her hand in the center of his chest. She could feel his heartbeat. She had no idea what to say, so she stayed quiet.

Yorik smiled. "This man misses the life of an adventurer, poppet. I would go with you, but I have gotten so old that I can't swing a sword properly. All I am good for these days is beating a hammer." He chuckled, then got serious again. "Lori. Is this really what you want to do?"

The girl gazed at her hand resting upon her father's chest, then to the sky. She really wanted to do this. She wanted to walk amongst the dragons, amongst the cold warriors of Kryo, and upon the sands of a golden beach. She always wanted to. It wasn't the first time she thought of this. It was a rough start, but she had to start somewhere. . .

Yorik saw the look on the young woman's face. She didn't have to answer. Her father knew her so well that he knew her response just by looking at her expressions.

"Very well." He gave Lori's forehead a gentle, fatherly kiss. "Best to tell your mother."

And so she did. Kagura was just as surprised as Yorik was, but gave no speech like her husband did. All she said was "If that is really what you want to do". She had hugged her daughter. Ora was woken up by the commotion and was proud of her younger sister for making a choice of her own rather than relying on others to make it for her. Like her mother, she didn't make a speech and only kept it short yet sweet.

The whole family went to sleep around one in the morning that night, and when Lori wondered if she made the right choice. . . She knew she was going to find out.




The next morning Lori had a quick meal and got dressed rather quickly. She slept rather late since the whole family was up the night before. She was, however, very excited to tell Súl Iolar of her decision, so the woman searched around in a blur, hoping to spot the Marksman of Ammos. After a few minutes of searching she felt completely lost, until she almost facepalmed. Ugh!! How could she have not thought of the training grounds?

Sure enough, Súl was there. Lori smiled, galloping to him. Even if she didn't have news to share, she would still be very happy to see the archer in his shrouds. She came to enjoy his company, even if it was for such a short time they had known each other. "Hi!! How are you today?" She steadied her pace, glancing around. "Isn't today very pretty?"

It was, at least in Lori's eyes. . . Because, well, everyday was pretty to her. Misty mornings were her favorite though, if she could be bothered waking up at such an early hour to watch the sun rise over the fog, fiery shades of orange and pink contrasting so greatly with the pale of the mist. It was simply gorgeous.
_______________________
Quotes:
'Gala was born with the powers of a wild tractor, a feared species indeed.' ~Lao in the Chatbox on 3/27/15
[21:33:53] * Lori would purr if she was a car ;~;
Lori's Theme <3:
https://youtu.be/uHJyAZtRrOY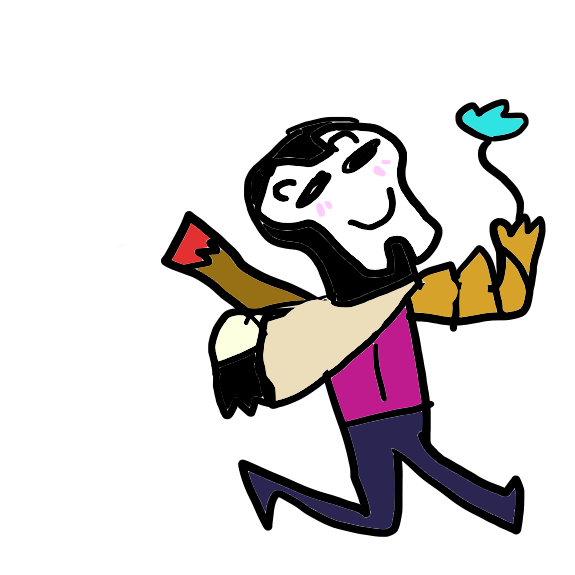 Art mine <3
Súl smiled when he saw Lori walk up, pulling the cloth that covered his face down as she approached. Then she asked how he was. "I'm good. Yourself?"

Lori then asked about him if he thought the day was pretty. He gave a soft chuckle as he looked around. He had to admit, Ammos looked nice this morning, for Ammos that is. The desert city didn't get much fog, so it and the sunrise were quite a combination. "Yes it is." He then remembered what he wanted to ask her.

Lori said she had some things about yesterday, and he had to admit that, for some reason, he wanted to know what she thought. Even though they hadn't known each other long, he saw the woman as a close friend. Súl finally decided to ask his question. "So, what were you thinking about yesterday?"
"I am doing good, too." Lori grinned at her friend. Even though she only saw the man without the cowl covering his face once, Lori had at least figured out what to expect under those shrouds. Now that she knew what to expect, it wasn't like she was seeing a human was inside another human anymore, which kind of freaked her out. Masks were kind of scary.

She sat beside him, however making sure not to get too close. Although she saw Dragon Tongue as her friend now, she knew how uncomfortable two people could get if they sat really close together.

At the man's inquiry, Lori smiled brightly, looking at him. This is what she wanted to tell him so badly. "I have thought about becoming an adventurer before," she said, "and I've finally made up my mind." She beamed. "I'm going to be an adventurer." She was very proud of her choice. She wasn't sure how Súl Iolar would feel about it though, or if he thought she had the mettle to travel through unknown territory.
_______________________
Quotes:
'Gala was born with the powers of a wild tractor, a feared species indeed.' ~Lao in the Chatbox on 3/27/15
[21:33:53] * Lori would purr if she was a car ;~;
Lori's Theme <3:
https://youtu.be/uHJyAZtRrOY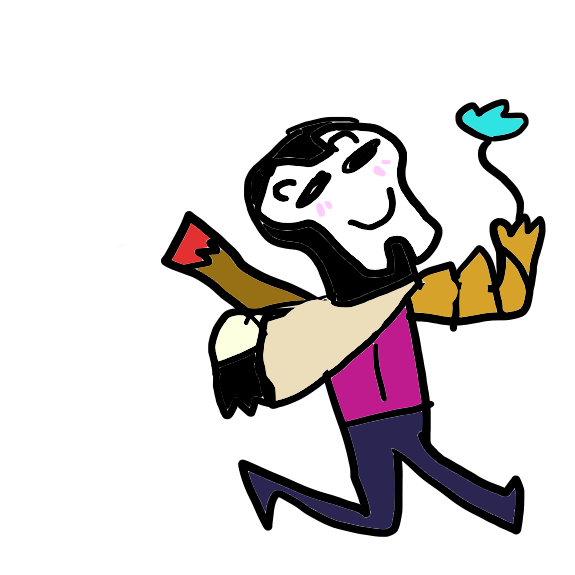 Art mine <3
Súl was a bit surprised by what Lori told him, more so that she had decided to be an adventurer than that she thought of it before. Though he was surprised, the archer gave her a smile. "Glad to hear you made up your mind," he responded with hint of joy in his voice. "I know it's a hard choice to make."

The Marksman of Ammos then looked back out to the fog, thinking for a moment before looking back at the Lori. "So where do you plan on heading to first?"
Súl Iolar's words made Lori beam more. She felt proud, and so it was good to hear the person who helped make up her mind sound happy as well. As he looked out into the mist, so did Lori. As the silence kind of settled for a moment or two, the woman heard Dragon Tongue's question. Her eyes shifted back to meet his, and a frown settled on her lips. That was a very good question. Lori hadn't even thought about that yet! She could have facepalmed yet again. Either the excitement was making her loony, or she just wasn't thinking straight today. Who would decide to become a traveller and not even plan where to go first?

"I'm not sure," she admitted. "I really want to find a beach, though." Lori smiled. "And maybe even see some cherry blossoms again. . ."

That was all fine and dandy, but that was a mere goal. What was her motivation? She sighed to herself, gazing back out again. Making the decision was easy, but choosing the path was hard.
_______________________
Quotes:
'Gala was born with the powers of a wild tractor, a feared species indeed.' ~Lao in the Chatbox on 3/27/15
[21:33:53] * Lori would purr if she was a car ;~;
Lori's Theme <3:
https://youtu.be/uHJyAZtRrOY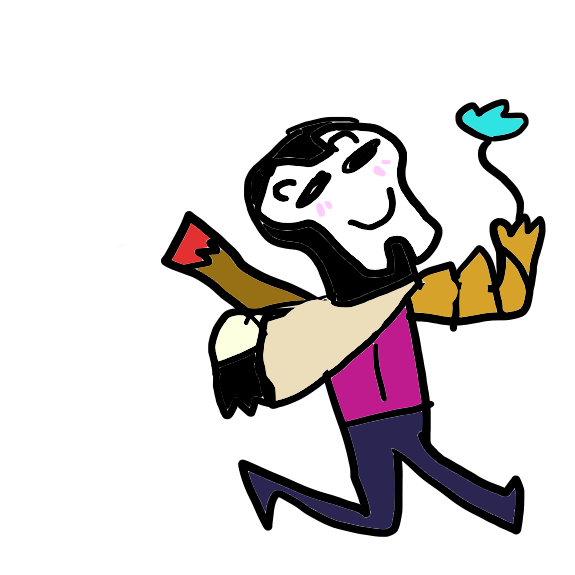 Art mine <3
Súl smiled, thinking back to 11 years ago. Even though he knew what he was doing when he left his mother, he had no idea where to go. He then closed his eyes and thought about the cherry blossoms Lori had told him about. He then remembered something. When he started, Barski had helped him. Perhaps someone, maybe even him, could help. "You know, I had some help when I started out. Maybe someone could be a guide for you?" He then remembered something. "And I'm headed towards the coast to do some sabotage on dragon trappers."
A guide sounded like a good idea, and Lori nodded thoughtfully in response. The only problem was that she had no idea who that said guide would be. There were, indeed, no adventuring types in her family before. Yorik called himself an explorer in his youth, but according to Kagura he just wandered around the forests outside the small village he grew up in, never venturing a mile from home until he met Kagura, and with her became his new home. Lori would have asked her father, but she wasn't sure if the story her mother said was true, and she felt like if she asked the blacksmith Yorik would completely deny it. Sometimes he would do that.

As soon as Súl Iolar mentioned a coast, Lori stopped her frowning and looked to him in surprise. "Really?" Images of a pretty beach floated through her mind, with pale golden sands and crystal waters. "Can I. . . Tag along? Just so I can start off. . ." She thought deeper. There were trappers there as well according to the Marksman of Ammos. It seemed unfair, if she just went to gaze at the beach and not help him at all. It hadn't run through her mind until now. "I can help you with the trappers in any way I can!"

She wasn't quite an expert at sabotaging. In fact, her whole life all about her helping others, from helping her mother fix her hair to sharpening blades in the forge. She never really made an effort to ruin anything. . . There was nothing around for her to ruin, and why would she? If she harmed her family's plans in anyway, she would harm her life as well. The concept seemed pointless.

However. . . Sabotaging dragon trappers? That Lori was up for. Who knows? Maybe after she had a taste, she would know if that's what she wanted to do.
_______________________
Quotes:
'Gala was born with the powers of a wild tractor, a feared species indeed.' ~Lao in the Chatbox on 3/27/15
[21:33:53] * Lori would purr if she was a car ;~;
Lori's Theme <3:
https://youtu.be/uHJyAZtRrOY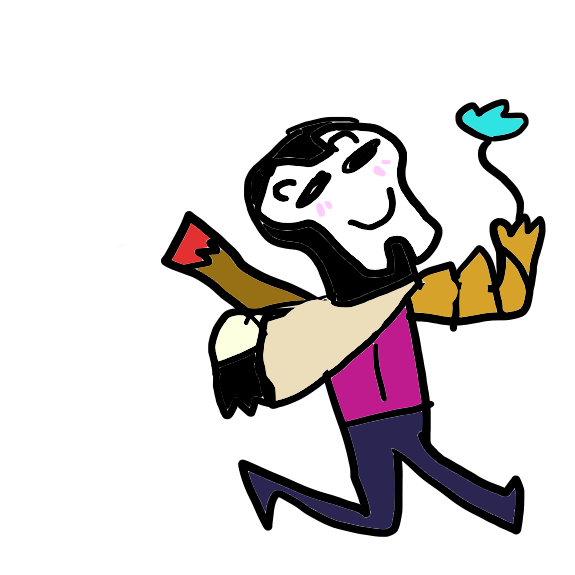 Art mine <3
The marksman smiled as Lori ask if she could go with him, then got one of the biggest shocks of his life. She actually wanted to help him face the trappers? The only other person who he knew of that wanted to help was his daughter, and he wasn't letting her yet for obvious reasons. It was admittedly insane to most people, which just added to the shock.

Súl finally managed to get past the surprise and get something out of his mouth. "Never really had any ask to help with that, except for my daughter. If you want to help, I'll gladly except it."
Lori was surprised that Súl Iolar was surprised about her response. It was, indeed, easy to forget sometimes that not all people share the same opinion as you, especially for Lori since she didn't have many to express her opinions to. She was confused at first, then remembered that helping dragons wasn't much an approved way of life. Now thinking about it, Lori wasn't sure if even the empathetic Yorik would approve of his daughter's choice in volunteering to help Dragon Tongue.

Stop it, she told herself sternly in her head. She had no need to worry about their opinions anymore. She's her own explorer now.

Needless to say, Lori was happy that Súl Iolar accepted her services, and much more relieved that he smiled when she asked if she could tag along. Surely that was a good sign?

"You'll have to show me the ropes," spoke Lori, smiling up at him, "but I'll be happy to help you." She also wanted this to be a sort of a thank you. . . A thank you for him teaching her a bit of combat, and of course for letting her travel with him for a bit.

"I look forward to our journey together."
_______________________
Quotes:
'Gala was born with the powers of a wild tractor, a feared species indeed.' ~Lao in the Chatbox on 3/27/15
[21:33:53] * Lori would purr if she was a car ;~;
Lori's Theme <3:
https://youtu.be/uHJyAZtRrOY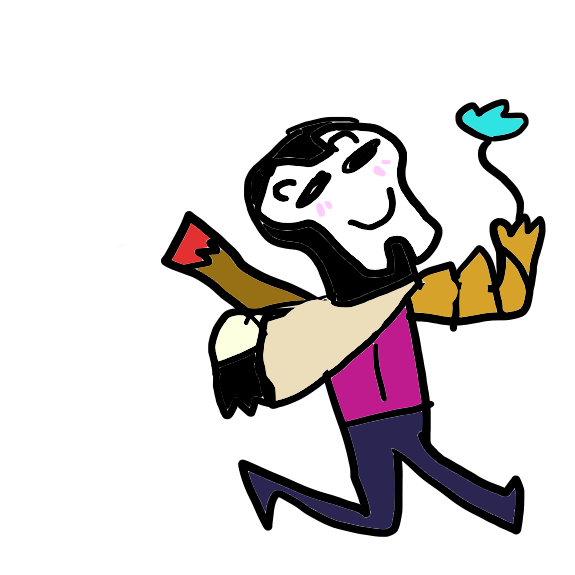 Art mine <3
Súl still couldn't quite believe what he was hearing from Lori. He almost expected her to tell him she was kidding. But she was serious, and all he could do was smile. She said that she'd be happy to help. He looked at her, being sure she was serious. "And I'll be happy to have your help."

He then heard Lori again speak, saying that she looked forward to their journey. He gave her a small smile as he began to answer. "As do I, Lori. As do I."
Page 3 of 3 •

1, 2, 3


Similar topics
---
Permissions in this forum:
You
cannot
reply to topics in this forum