Quick Links
Site Rules
Contact Staff
Celestia: astral@rpgdragons.org Baldirak: baldirak@rpgdragons.org
Latest topics
»
Captive-Born Meets Held-Captive (Tenebris)
by
Atarijor XVI
Yesterday at 11:44 pm
»
Just a beautiful day in the neighborhood! (Open to Lightwings/Skywings)
by
Haneul
Yesterday at 9:35 pm
»
Nessesary Evil For A Greater Good (Tenebris)
by
Tenebris
Yesterday at 8:25 pm
»
Share your character theme music
by
Luster
Yesterday at 3:58 pm
»
Kingdom of Leostonnia
by
Tenebris
Yesterday at 1:31 pm
»
ORKEV(edit for the size of crystal and tiltle and age)
by
Baldirak Sapiens Draco
Yesterday at 9:43 am
»
theme music for orkev
by
Orkev
Yesterday at 9:12 am
»
new character Rime
by
Baldirak Sapiens Draco
Yesterday at 7:21 am
»
Brief History of Tenebris [Read only]
by
Tenebris
Sun May 19, 2019 11:52 pm
»
Second Try for my First Dragon: Icescale the Skywing
by
Baldirak Sapiens Draco
Sun May 19, 2019 4:00 pm
»
Skycrossed Meeting (Lilith)
by
Wake
Sun May 19, 2019 12:05 pm
»
Spilling Blood By Twilight [Ra'Shei and Anguis Tenebris]
by
Ra'Shei
Sun May 19, 2019 11:39 am
»
Little Dragon, Big World [OPEN]
by
Lilith
Sun May 19, 2019 11:31 am
»
Live Finds a Way (Order of Starlights)
by
Haneul
Sun May 19, 2019 8:04 am
»
Khada Dis the Sapphire Knight
by
Baldirak Sapiens Draco
Sat May 18, 2019 4:43 pm
»
Destella: The Feathered Serpent
by
Baldirak Sapiens Draco
Fri May 17, 2019 8:34 pm
»
jaune / new chara
by
Lori Iolar
Fri May 17, 2019 3:13 pm
»
Centella: Little Showoff
by
Baldirak Sapiens Draco
Fri May 17, 2019 2:24 pm
»
Minor Ability: Destella and Snowscale: Empathic Link
by
Baldirak Sapiens Draco
Thu May 16, 2019 11:15 am
»
A Walk Through the Cold (Open)
by
Baldirak Sapiens Draco
Wed May 15, 2019 4:36 pm
»
The Hatchling in The Snow (Open)
by
Snowblaze
Wed May 15, 2019 11:19 am
»
The Alpha Beckons [Gifted Crystals]
by
Snowblaze
Wed May 15, 2019 11:09 am
»
Ozone, The Strong, But Kind Nightwing Guardian
by
Tenebris
Tue May 14, 2019 7:07 pm
»
Sweet Dreams [OPEN TO NIGHTWINGS]
by
Tenebris
Mon May 13, 2019 9:03 pm
»
Grave Robbers (Svad, open)
by
Richard
Fri May 10, 2019 1:01 pm
Top posting users this month
Who is online?
In total there are
4
users online :: 0 Registered, 0 Hidden and 4 Guests :: 2 Bots
None
Most users ever online was
110
on Mon Jan 25, 2016 3:47 pm

HI! Just looking to see who are all the humans or at least ones kept in activity. As far as I've come across it Beo and Svad.
If you have a human and wish to keep it active please leave a like and comment!
NPC




Posts

: 47


Reputation

: 0



I'm Beowulf's alt, but Lori is a hooman too.

_______________________
Quotes:
'Gala was born with the powers of a wild tractor, a feared species indeed.' ~Lao in the Chatbox on 3/27/15
[21:33:53] * Lori would purr if she was a car ;~;
Lori's Theme <3:
https://youtu.be/uHJyAZtRrOY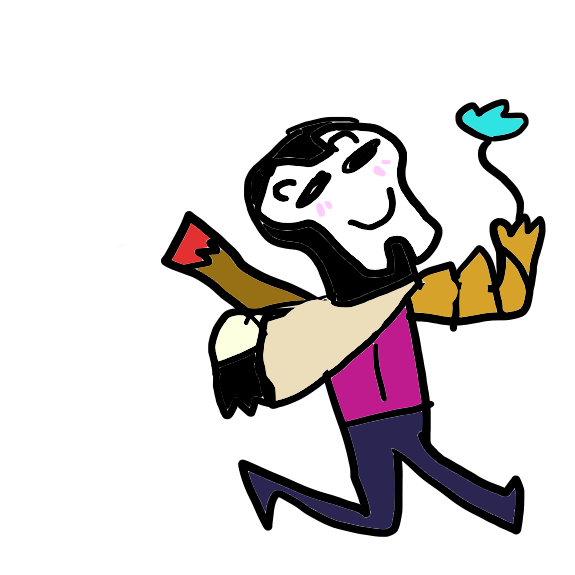 Art mine <3






Posts

: 237


Reputation

: 4


Age

: 17


Location

: Travelling. Catch me if you can! ☆ミ(o*・ω・)ノ



Yeah, Solomon Wyrmfyre my Human character is active when needed, just feel free to message me (Tenebris) if you're ever wanting to RP with or need Solomon.
_______________________
"Companions! We will not yield to these curs, no! We will plunge our blades into their ignoble hearts and reclaim our birthright as the champions of Humanity, stand with me brothers, for Leostonnia!" - Sir Solomon Tiberius Wyrmfyre, Duke of Candor, Knight of the Burning Blade, Third born Prince of Leostonnia.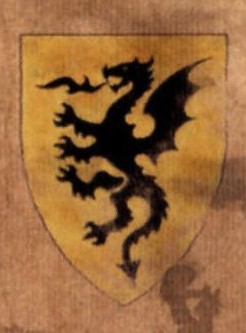 Personal coat of Arms of Solomon, the Wyrmfyre's of Candor Keep
Human Prince




Posts

: 5


Reputation

: 0



Peregrinus will be a wizard, so by extension a human. :p
_______________________
Tyrannos and Peregrinus






Posts

: 6


Reputation

: 0


Age

: 16


Location

: Wandering



I'm active, but I'm more likely to help a dragon than hurt it.
_______________________
Name by Lori.
Alts of Wake
Theme:
https://youtu.be/_RAuU9URKY4



Posts

: 174


Reputation

: 0



NPC




Posts

: 47


Reputation

: 0




---
Permissions in this forum:
You
cannot
reply to topics in this forum