Latest topics
»
A Call to Arms (Twilight Imperium)
by
Baldirak Sapiens Draco
Today at 12:03 am
»
Night Wing question
by
Baldirak Sapiens Draco
Yesterday at 7:27 pm
»
The land of Mists (Open to All)
by
Baldirak Sapiens Draco
Yesterday at 7:26 pm
»
Out for a stroll (Open)
by
Destella
Yesterday at 5:15 pm
»
I'm still here.
by
Baldirak Sapiens Draco
Mon Feb 19, 2018 4:45 pm
»
Mending and Adjusting (Humans Only)
by
Súl Iolar
Fri Feb 16, 2018 6:33 am
»
Malaki
by
Baldirak Sapiens Draco
Thu Feb 15, 2018 7:08 pm
»
The Order of Starlights, The Crown of the  Nebula, and The Sky Throne
by
Attor
Thu Feb 15, 2018 12:52 pm
»
Summers Past (A Harvest Moon RP!)
by Guest Tue Feb 13, 2018 7:09 pm
»
Remban, the Stubborn
by
Remban
Tue Feb 13, 2018 6:39 pm
»
Hello!
by
Remban
Tue Feb 13, 2018 12:45 pm
»
Greetings and salutations!
by
Baldirak Sapiens Draco
Mon Feb 12, 2018 7:07 pm
»
The Mentor Program
by
Wake
Mon Feb 12, 2018 3:57 pm
»
Asch the dragon
by
Baldirak Sapiens Draco
Thu Feb 08, 2018 7:07 pm
»
Rivalries Don't Necessarily Have to be Bitter (Read Only)
by
Svadilfare
Thu Feb 08, 2018 11:19 am
»
Bombarda WIP
by
Kya
Wed Feb 07, 2018 4:34 pm
»
Jack has returned (any one allowed in the fw lands)
by
jack fire
Wed Feb 07, 2018 4:30 pm
»
Ollo I just joined
by
Svadilfare
Wed Feb 07, 2018 3:45 pm
»
The God of Fortune is Bored and Needs an Adventure!
by
Kelarth
Wed Feb 07, 2018 2:56 pm
»
Itsa me Asch
by
jack fire
Wed Feb 07, 2018 9:47 am
»
Sorry for my absence
by
Asch
Mon Feb 05, 2018 5:52 pm
»
An Odd Set of Twins (Story Submission)
by
Baldirak Sapiens Draco
Fri Feb 02, 2018 11:57 am
»
im back and im ready
by
jack fire
Fri Feb 02, 2018 5:55 am
»
Silvynath the rogue
by
Baldirak Sapiens Draco
Mon Jan 29, 2018 8:59 am
»
Wake: The Sea Spirit
by
Baldirak Sapiens Draco
Mon Jan 29, 2018 12:38 am
Quick Links
Contact Staff
Celestia: astral@rpgdragons.org
Top posting users this month
Who is online?
In total there are
8
users online :: 0 Registered, 0 Hidden and 8 Guests :: 1 Bot
None
Most users ever online was
110
on Mon Jan 25, 2016 3:47 pm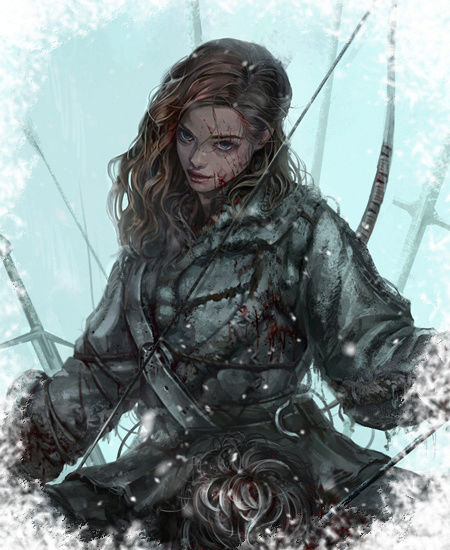 Type of Character:
Human
Name:
Aela Kerr
Alias:
Age:
19
Gender:
Female
Sexuality:
Bisexual
Personality:
Aela is a peculiar woman. With her youth comes the natural vigor and energy expected. Playful, always with a reason to smile, innocent or sadistic. Being shy by nature is not within her, what comes to mind she translates to words. However that is not to say she doesn't feel embarrassment. Reservation is practiced where needed especially where survival is on the line.
Aela is a flirt, knowing very well that most men and even some woman would find her greatly appealing. She uses this as means of both mutual entertainment, leverage to get what she wants or even simply a tool to get her fill of lust.
Raised in Kyros she has vicious nature when it comes to combat. Aggressive, effective and smart in her engagements. She knows full well the limits she holds and trained by a Kyros legends she exercises her skill without hesitation.
Behind this warrior like woman and youth lies a hidden side. She is smart and a keen observer. Perhaps it was by heritage she was this way, one cannot know. However her distrust for outsiders and people she does not know might have helped her better her skills. Out in the world, she trusts no one but herself and her tutor.
Fears:
Aela, though she does not express such has a few fears. Some are trivial while others keep her up at night. For one loneliness keeps her up at night. Brought into world without parents she fears having no home to return to. Being alone not in presence but in heart disturbs her. Hence she lives on in one way. If she has use, she has a purpose and is needed.
Strengths:
Aela is headstrong. Pain, humiliation though they do get to her, chipping at her integrity, she perseveres and rarely breaks. Insults thrown at her she delights, finding joy that her very presence annoys someone. This sort of perseverance and fortitude bleeds into her training as well as combat, persistent and relentless.
Weaknesses:
Warrior as she might be, she is still a young girl. As such her weaknesses come in her physical aspect. Though stronger than normal people she cannot match her strength against the brute strength of warrior born men.
Life InfoHome:
Kyros
Profession:
Warrior, Assassin, Hunter.
Family:
None to speak of Svalidfre comes closest to Kin.
General AppearanceHeight:
168cms
Hair:
Auburn - Aela's hair has a shade of soft reds, light brown and some darker roots.
Eyes:
Aela's eyes is perhaps what captivates her audiences the most. A rich icy blue ringed with dark eyes lashes.
Appearance:
Aela stands at an average height, slender but not petite. Her skin is soft and strangely not pale for someone who lives in virtual snow kingdom. However they are not without scars, riddled here and there with feints scars both shallow and deep. Her hair is past her shoulders, slightly curly. She either keeps it loose, using her own braided hair to keep it out of her eyes or in a ponytail. Distinct features of Aela would be firstly her eyes, focused and even enchanting. Next would be her full red lips. She wears white,grey pelt clothing to keep the cold out, assorted leather belts to keep her gear in tact. Underneath she has lighter clothes, suited for mobility.
Skills and AbilitiesSkills:
Aela is surprisingly gifted with blades. Being highly efficient with one handed weapons as well as short weapons used for both general fighting or throwing.
Made to hunt for herself at a young age, Aela is good at tracking humans and animals alike. Trapping was also a skill that derived from hunting.
Aela, is highly effective with the bow, firing multiple shots before the first has ever landed.
Equipment:
Aela carries with her a couple things. Firstly her bow, made from bull horns and re-enforced with sinew with it she fires her steel tipped arrows. She carries a few daggers hidden in her clothes and belts. She carries two broadswords.
Combat Style:
She fights smart, playing to her strengths. However much like a teacher it is very aggressive yet efficient, striking to kill. Fighting her up close just because she is a girl warrants a death sentence, fighting further away from her is the last mistake one can make.
BackgroundHistory:
Born into the snow, she was given the name Kerr, like the ground below her; cold, wet and snowy. Who her parents are is not a concern nor would anyone know. As a young child she an orphan wandering from village to village in search of survival. She was vicious, almost animalistic, which for the people of Kyros, worked. As she wandered about they'd give her food but no one took her in. She survived on her own, sometimes coming across traveling warriors who teach her how to hunt, fight and survive in the wild. She would gradually grow up and the story will be told in the books.
RP Sample:
N/A
NPC




Posts

: 47


Reputation

: 0



Grand Champion Y1 Earthwing King








Posts

: 1906


Reputation

: 66


Age

: 23


Location

: The TARDIS




---
Permissions in this forum:
You
cannot
reply to topics in this forum