Latest topics
»
My Choice (Wake)
by
Súl Iolar
Today at 6:24 am
»
Discoveries of a Forgotten World [Private w/ Orokiv]
by
orokiv
Yesterday at 7:04 pm
»
Aftermath (Starlights only)
by
Destella
Yesterday at 5:52 pm
»
Chance Meeting (Amore/Snowblaze)
by
Snowblaze
Yesterday at 5:35 pm
»
Wolves of Zamora
by
Vasilios
Yesterday at 5:27 pm
»
Talon - The Teenage Rogue
by
Baldirak Sapiens Draco
Yesterday at 5:20 pm
»
Wolves of Zamora
by
Vasilios
Yesterday at 4:14 pm
»
Random Encounters (Open to All)
by
Wake
Yesterday at 3:19 pm
»
Rebuilding a Future [Private Kelarth/Wake]
by
Wake
Yesterday at 2:56 pm
»
Glistening Crystals (Private Virgo)
by
Virgo
Yesterday at 2:40 pm
»
This Pitiful Life [Private w/Tharasis]
by
Gaea
Yesterday at 2:31 pm
»
Lets play pretend (private Paradox and Baldi)
by
Celestia
Yesterday at 12:27 pm
»
Icy Reunion [Private Astral/Cassiopeia]
by
Celestia
Yesterday at 11:46 am
»
Family Unit (solo)
by
malaki
Sun Jul 15, 2018 8:28 pm
»
How to raise your dragons (Private Svad)
by
Celestia
Sun Jul 15, 2018 10:55 am
»
Status of Pyyrhia: Aftermath of the Monster Invasion
by
Shiera
Sun Jul 15, 2018 9:44 am
»
Pinacle Omen of the Frozen Oasis ~ Solo
by
Cassiopeia
Sat Jul 14, 2018 12:02 pm
»
A different kind of coma (Open to members of the Twilight Imperium)
by
Baldirak Sapiens Draco
Sat Jul 14, 2018 11:25 am
»
The Mentor Program
by
Baldirak Sapiens Draco
Sat Jul 14, 2018 8:04 am
»
Angel the IceClaw Reptilian
by
Baldirak Sapiens Draco
Fri Jul 13, 2018 5:54 pm
»
Quasar
by
Baldirak Sapiens Draco
Fri Jul 13, 2018 4:33 pm
»
hunger games event
by
Tharasis
Fri Jul 13, 2018 8:44 am
»
( Perspective story submission ) "The king of Avan"
by
Celestia
Thu Jul 12, 2018 9:47 pm
»
the dying world ( DP story submission for perspective contest )
by
Celestia
Thu Jul 12, 2018 9:24 pm
»
Ashburn's Knight - Perspective Contest Entry
by
Celestia
Thu Jul 12, 2018 9:08 pm
Quick Links
Contact Staff
Celestia: astral@rpgdragons.org
Top posting users this month
Who is online?
In total there are
6
users online :: 0 Registered, 0 Hidden and 6 Guests :: 1 Bot
None
Most users ever online was
110
on Mon Jan 25, 2016 3:47 pm

Most of you don't remember me or know me... maybe.. I don't know, it's been.. half a year maybe? hopefully I can roleplay with you guys.. maybe with Ella... So yea, i'm trying to come back, assuming life doesn't kick me in the behind..
_______________________
My dragons so far.
Koal






Posts

: 58


Reputation

: 0


Age

: 31



Well grand to have you returning to us, welcome back!
_______________________
Tenebris's
Bio
A look at one of Tenebris's
Publications
as a Scholar
"
Destiny isn't a matter of chance, its a matter of choice. Only we can claim our Destiny when the path opens
" ~ Tenebris lamenting.
"
Oftentimes in reality, the realists are in the position of the antihero. Neither those on the side of good, nor the side of bad really trust them, as their truth is universal.
" ~ Tenebris, Archon of the Ebonwing Potentate.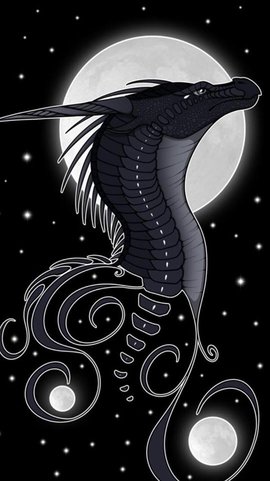 Archon of the Nightwings







Posts

: 465


Reputation

: 6


Age

: 22



Grand Champion Y1 Earthwing King








Posts

: 2078


Reputation

: 76


Age

: 23


Location

: The TARDIS




---
Permissions in this forum:
You
cannot
reply to topics in this forum