Latest topics
»
Heroes Reborn: A Post-Homecoming MCU AU [jcink]
by Guest Today at 7:27 am
»
Salutations, my brethren
by
Spectre
Today at 6:35 am
»
Advisory Training? (Wake)
by
Wake
Yesterday at 1:49 pm
»
An Odd set of Twins (Read/critic only)
by
Cyclone and Typhoon
Mon Dec 11, 2017 1:07 pm
»
The Day is so... (Open to all)
by
Ragnarock
Mon Dec 11, 2017 11:47 am
»
Down Down And Down
by
JunEye
Sun Dec 10, 2017 4:11 pm
»
Snow on the Mountain (Open to all)
by
Cyclone and Typhoon
Sun Dec 10, 2017 5:33 am
»
INFIDELIS: A Modern-Day Stray Dog Survival RP
by Guest Fri Dec 08, 2017 11:05 pm
»
New Locations for different Tribes.
by
Baldirak Sapiens Draco
Fri Dec 08, 2017 8:11 pm
»
Ethereal
by
Baldirak Sapiens Draco
Fri Dec 08, 2017 8:01 pm
»
scripts are kewl
by
Anon_lulz
Fri Dec 08, 2017 3:35 pm
»
Snow and Romance and... danger (Destella)
by
Destella
Fri Dec 08, 2017 6:32 am
»
Ragnarock (Finished)
by
Baldirak Sapiens Draco
Tue Dec 05, 2017 9:42 am
»
Mending and Adjusting (Humans Only)
by
Súl Iolar
Mon Dec 04, 2017 5:25 pm
»
extinction-stray canine rpg
by Guest Sun Dec 03, 2017 2:01 pm
»
PLEDGE; A Pokemon RP
by Guest Fri Dec 01, 2017 8:57 pm
»
Tenebris has returned
by
Raygnar
Fri Dec 01, 2017 4:14 am
»
Oh, my manners! Yesss...
by
Taconth
Thu Nov 30, 2017 8:05 pm
»
Taconth's (ISwooceRightIn) Swooceful Character List (and one rabbit head)
by
Taconth
Wed Nov 29, 2017 8:34 pm
»
Taconth, The Oddity
by
Taconth
Wed Nov 29, 2017 8:18 pm
»
Solving the Mysteries (Open to All)
by
Monster
Wed Nov 29, 2017 2:54 pm
»
1st Dragon! :D
by
Baldirak Sapiens Draco
Wed Nov 29, 2017 8:54 am
»
Mission: Twilight (Open to all)
by
Baldirak Sapiens Draco
Tue Nov 28, 2017 10:38 pm
»
Role-Playing and Roll-Playing
by
JunEye
Tue Nov 28, 2017 3:15 am
»
I be Back... More or Less
by
Baldirak Sapiens Draco
Wed Nov 22, 2017 8:10 am
Quick Links
Contact Staff
Celestia: astral@rpgdragons.org
Top posting users this month
Who is online?
In total there are
13
users online :: 1 Registered, 0 Hidden and 12 Guests :: 2 Bots
Wake
Most users ever online was
110
on Mon Jan 25, 2016 3:47 pm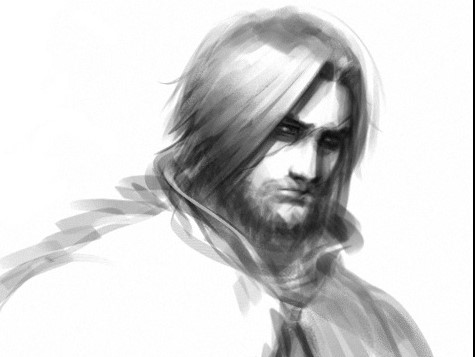 Type of Character:
Human Aristocrate.
Name:
Solomon Tiberius Wyrmfyre.
Alias:
Knight of the burning blade, Prince of Leostonnia, Duke of Ravenhold.
Age:
36
Gender:
Male
Sexuality:
Heterosexual  
Personality:
"It is both my burden and my pleasure to be a custodian of my family's legacy"
- Solomon Wyrmfyre on discussing his role as the second heir of House Wyrmfyre
Solomon is a complex character of various underlying traits, a brilliant but savage man. The Prince's animality shows when he doesn't hesitate to sadistically assault his enemies nor brutalise those he considers dishonourable cowards within his own ranks and the Serfs of his hand. While to be known for his ill-tempered behaviour in inconvenient situations which turn against his favour, Solomon is undoubtedly a keen calculator with his machinations, and has an almost eerie supernatural impeccable charm as he carries himself with an air of ethereal regal grace. For all his wit and cleverness with words Solomon is often referred to as a silver tongue, whose ability to speak, deceive and manipulate his opponents is legendary. The Prince's capacity for cleverness and way of words is only matched by his limitless ambitions for greatness to surpass even that of his Father Damitian and his Grand Father Oribas.
Despite being a hardened soldier and Knight with an appearance of arrogance and violence, Solomon has proven himself to be empathetic to those under him and particularly to those in need who are helpless, this has even been documented of once aiding Serfs. He maintains an idealistic belief of respecting fellow warriors even with his aristocratic background (A trait not often seen in the Nobility of Leostonnia as they few themselves superior) to value all enemies and allies alike as equals. Even with his devotion to the Light and his desire to bring what he believes righteous retribution towards all enemies of Leostonnia and the Dragons he never underestimates their resolve and is frequently impressed at their tactical abilities even with their lack of morals.
Fears:
Never surpassing his Father. His Older brother. Being inadequate. Failing in his quests.
Strengths:
Political acumen. Jousting. Swordsmanship. Chess. Gardening. Horse Riding.  
Weaknesses:
Vanity. Refuses to use Ranged Weaponry personally.
Life InfoHome:
Ravenhold Keep, Kingdom of Leostonnia.
Profession:
Prince, Duke, Knight.
Family:
Alexander (Brother), Allamire (Brother), Lucretia (Sister) Alexander (Son-Named after brother) , Eileen (Daughter), Taranaw (Illegitimate Sister), Solayn (Brother), Dominic (Illegitimate Son), Liam (Illegitimate Brother), Oribas (Deceased Grand Father), Damitian (Father), Helena Wyrmscar (Grand Mother), Lucinta M. Wyrmscar (Cousin), Gilford J. Wyrmscar (Cousin), Lyanna Wyrmfyre (Deceased Wife)
General AppearanceHeight:
Six foot two.
Hair:
Silvery-Blonde
Eyes:
Eerie Sapphire
Appearance:
Solomon is known for his defining features such as his eerie metallic sapphire gaze and his silvery-blonde hair which gives him both an almost unnatural appearance and a domineering sense of authority. Unlike many who claim aristocratic blood who are clean-shaven with smart hair, he has shoulder length hair to his shoulders and a small beard as remnants to his expeditions and Quests as a Knight. Other than having a muscular build despite his age of thirty six his other distinctive aspect is a mutilated crude scars what disfigure his face across his cheek and lips. In all Solomon has been described as handsome and attractive yet unnerving and intimidating as a whole.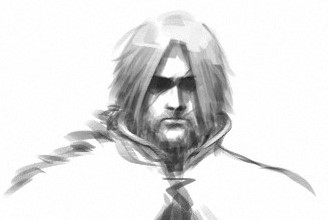 Skills and AbilitiesSkills
Like all members of the Nobility of Leostonnia Solomon can read and write training by Monks as a child. He is famed throughout the Kingdom for his mastery of the Jousting and unseating his opponents in tourneys.
Equipment:
Armour -
Breast plate cuirass.
Arms, individually made of three pieces - The upper cannon, lower cannon and coulter for the elbow.
Hourglass gauntlets.
Pauldrons, to protect the shoulder, the left is larger as it is commonly used as the defensive side.
Surcoat, coloured in the heraldry of House Wyrmfyre.
Greaves.
Doublet with chainmail maille sleeves.
Sabatons.
Bergen and personal admin kit -
Eighty Litre Bergen - two detachable side pouches, small front pouch and finally a compression strap top flap.
Cutlery - pewter spoon, steel knife and fork, pewter goblet, wooden bowl and plate.
Washing kit and Straight Razor (Cut throat Razor).
Entrenching Tool (Shovel).
Basic sewing kit for making repairs to rips and tears in the field.
Flint and Striker.
First aid kit including the tourniquet and field dressings.
Sleeping bag and roll mat.
Costrel, water bottle.
Additional equipment-
Linen shirt and a pair of breeches.
Coist, to be worn underneath the hat to absorb sweat and keep hair back.
Belt with bandoliers.
Brass sundial compass.
Regional Maps.
Model kit, to plan out battle strategy.
Human Prince




Posts

: 3


Reputation

: 0



Grand Champion Y1 Earthwing King








Posts

: 1831


Reputation

: 56


Age

: 23


Location

: The TARDIS




Similar topics
---
Permissions in this forum:
You
cannot
reply to topics in this forum