Quick Links
Site Rules
Contact Staff
Celestia: astral@rpgdragons.org Baldirak: baldirak@rpgdragons.org
Latest topics
»
Searching (Open to Dragons/Lessers)
by
Ptelea
Yesterday at 9:30 pm
»
Cassy stalker
by
Cassy
Yesterday at 5:16 pm
»
Trading Post (open)
by
darvik
Thu Aug 16, 2018 9:56 pm
»
Third Character of Nevermore, Cassian
by
Baldirak Sapiens Draco
Thu Aug 16, 2018 6:17 pm
»
The Finding of The Enchanted Blades. (Solo)
by
Cassian
Thu Aug 16, 2018 6:15 pm
»
Rotten Forest (Open to all)
by
Cassian
Wed Aug 15, 2018 4:11 pm
»
To be a "Lesser" Creature in a World Dominated by Dragons (Open)
by
Itazura
Tue Aug 14, 2018 1:23 pm
»
this is a monster that i made and im hoping that you guys like them
by
Baldirak Sapiens Draco
Tue Aug 14, 2018 9:46 am
»
FARSIGHT NEW APP
by
Wake
Fri Aug 10, 2018 7:30 am
»
Drakon the Pet
by
Baldirak Sapiens Draco
Thu Aug 09, 2018 9:08 am
»
Random Encounters (Open to All)
by
booboosousa
Thu Aug 09, 2018 8:46 am
»
A Fortunate Paradox of Time [Private Full Gods]
by
Kayin
Wed Aug 08, 2018 8:06 pm
»
Aftermath (Starlights only)
by
Raak-tolIs
Wed Aug 08, 2018 7:26 pm
»
Monster Meeting (Open)
by
Vann
Wed Aug 08, 2018 4:00 pm
»
booboosousa's characters
by
booboosousa
Tue Aug 07, 2018 10:57 am
»
Sourite
by
booboosousa
Tue Aug 07, 2018 10:52 am
»
this Pitiful life (Story submission )
by
Tharasis
Tue Aug 07, 2018 8:35 am
»
How to raise your dragons (Private Svad)
by
Svadilfare
Tue Aug 07, 2018 1:40 am
»
jello...more like hello
by
Hydra
Mon Aug 06, 2018 4:19 pm
»
Multiverse Contest!
by
Baldirak Sapiens Draco
Sun Aug 05, 2018 4:16 pm
»
Second Character of Nevermore, Itazura
by
Bassasail
Fri Aug 03, 2018 11:32 pm
»
the meeting(open to humans)
by
darvik
Fri Aug 03, 2018 7:59 pm
»
Lets play pretend (private Paradox and Baldi)
by
Baldirak Sapiens Draco
Fri Aug 03, 2018 6:14 pm
»
Guide to DP, AP, and WP (part of the DP revamp)
by
Baldirak Sapiens Draco
Fri Aug 03, 2018 4:02 pm
»
Staff Application: Character Mod
by
Hydra
Thu Aug 02, 2018 9:26 pm
Top posting users this month
Who is online?
In total there are
7
users online :: 0 Registered, 0 Hidden and 7 Guests :: 2 Bots
None
Most users ever online was
110
on Mon Jan 25, 2016 3:47 pm

Hey! I just joined this forum and I was looking to create a dragon. The application asks for an RP Sample but I have yet to actually roleplay with someone. Any tips for what I should do?



Posts

: 1


Reputation

: 0



Hello there mate, first of all welcome to the site. The best thing to do is imagine a scenario with your Character in it, and write a up a small descriptive paragraph. For example it could be you be character in a clearing in a forest admiring it's tranquility, or really anything what's comes to mind. The example is really just so we can have a guage of your RP capabilities and what have you.
_______________________
Tenebris's
Bio
A look at one of Tenebris's
Publications
as a Scholar
"
Destiny isn't a matter of chance, its a matter of choice. Only we can claim our Destiny when the path opens
" ~ Tenebris lamenting.
"
Oftentimes in reality, the realists are in the position of the antihero. Neither those on the side of good, nor the side of bad really trust them, as their truth is universal.
" ~ Tenebris, Archon of the Ebonwing Potentate.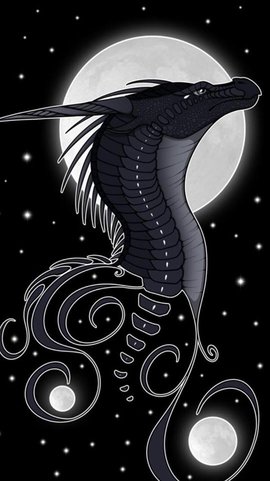 Archon of the Nightwings







Posts

: 465


Reputation

: 6


Age

: 22



EarthWing King








Posts

: 538


Reputation

: 15


Age

: 23





Similar topics
---
Permissions in this forum:
You
cannot
reply to topics in this forum