Quick Links
Site Rules
Contact Staff
Celestia: astral@rpgdragons.org Baldirak: baldirak@rpgdragons.org
Latest topics
»
The Mentor Program
by
Pinmat135
Today at 11:47 am
»
Hi, everyone!
by
Baldirak Sapiens Draco
Yesterday at 5:17 pm
»
Comfort Zones (Hildrhilt)
by
Hildrhilt
Yesterday at 4:14 pm
»
The Search (Open to All)
by
Hildrhilt
Yesterday at 3:48 pm
»
The Hatchling in The Snow (Open)
by
Snowblaze
Mon Feb 18, 2019 11:39 am
»
Father and Child Bonding Time (Cygnus/Sul and El)
by
Súl Iolar
Tue Feb 12, 2019 4:35 pm
»
How to raise your dragons (Private Svad)
by
Cygnus
Sun Feb 10, 2019 1:56 pm
»
Finaly Home(Private/Snowblaze)
by
Snowblaze
Sun Feb 10, 2019 12:23 pm
»
Anguis Tenebris
by
Baldirak Sapiens Draco
Sat Feb 09, 2019 3:39 pm
»
The Hot Spot For Assassins (OPEN)
by
Svadilfare
Fri Feb 08, 2019 10:20 am
»
Drakon the Pet
by
Baldirak Sapiens Draco
Mon Feb 04, 2019 4:59 pm
»
Blood Trail in The Sand (Open)
by
Servius
Mon Feb 04, 2019 1:23 pm
»
A Hatching [OPEN]
by
Ptelea
Mon Feb 04, 2019 1:16 pm
»
the vulpine clans
by
tvc member
Thu Jan 31, 2019 2:42 pm
»
Stricken with a Sickness. . . Or Something More? (Súl Iolar)
by
Súl Iolar
Thu Jan 31, 2019 10:44 am
»
A Walk Through the Cold (Open)
by
Snowblaze
Thu Jan 31, 2019 9:25 am
»
Alternate Origins: A Multiverse Adventure (Open to all)
by
Azorius
Wed Jan 30, 2019 12:12 pm
»
Snowball
by
Wake
Mon Jan 28, 2019 10:49 am
»
On the Hunt (Tharasis)
by
Tharasis
Sat Jan 26, 2019 1:43 pm
»
Character Voices!!
by
Wake
Tue Jan 22, 2019 12:54 pm
»
Phealyn
by
Baldirak Sapiens Draco
Sun Jan 20, 2019 8:30 am
»
An unexpected encounter ( Private w/ Hildrhilt )
by
Tharasis
Sat Jan 19, 2019 6:35 pm
»
Bit of a character builder
by
Hildrhilt
Wed Jan 16, 2019 7:20 pm
»
Soulcry changes his diet, (solo/open)
by
Soulcry
Tue Jan 15, 2019 5:08 pm
»
Soulcry, the Atmosphere Dragon
by
Baldirak Sapiens Draco
Tue Jan 15, 2019 1:20 pm
Top posting users this month
Who is online?
In total there are
7
users online :: 0 Registered, 0 Hidden and 7 Guests :: 1 Bot
None
Most users ever online was
110
on Mon Jan 25, 2016 3:47 pm

Somehow it ended up working out for the best. Their minds were melded Astral and Celestia. She more than was whole she was at peace. There were some behavioral changes as well. She was a little mischievous and playful much like she was before she found out she was a goddess. For the first time in a long time she opened up her ability to see all the light touched to know all that happened on the planet, the good, and a lot of bad. For now she wasn't blinded from the good with the weight of the bad and she could in a sense be revived. She spotted someone in the far distance that gave her pause however. There was a loose end she needed to die up first.

Teleporting to his study she assumed right he would be there. He hadn't noticed her yet. Astral considered going about it in a usual Celestia matter but decided when she broke the news that would probably hurt him. "Tenebris there is something I need to tell you." Astral said with a sense of seriousness something that was usually out of character for Celestia.
Tenebris sat behind a simply onyx carved desk within his Private study, seldom more happily ensconced than here. It was a humble room by all standards, having once been his when he served as a Counsellor under Gemini he was more than pleased to return to it after the reunification of the Ebonwing and Nightwings. It was a warm-feeling room, smaller than what he could of commandeered within the Palace now as the Ruler of the Nightwings, but the room was sentimental and comfortable. Currently, every flat surface, from the onyx table to the top of all the bookcases which laced the room was covered with an open scroll of some sort. Only when he was by the side of his Family upon Shadow's Refuge, isolated from the world did joy fill his heart more than when he was here. He disliked the necessity of being away from Shadow's Refuge, but no one understood his duty to the greater good than himself.

An orb hovered nearby suspended by magical origin, its shades of green, brown and blue revealing it to be an accurate and currently immediate representation of a map of Pyyria. Scattered hither and thither were tools, trinkets and other priceless items. At present Tenebris was busily scratching on vellum notes with his ink strained claws transferring the written records of a ancient tome that, should it be handled more than was necessary, would crumble to dust. At the current moment the archaic tome was encased within a glass apparatus. Tenebris was always practical, and knew that making a copy of the key elements of the tome would be a wise after thought should the book meet its end to the ravages of time.

It was a task what he could delegate to any of the younger magistrates and magnus's under his rule, however Tenebris preferred to do it himself. It appealed to his scholarly, magical soul to sit quietly and revisit ancient lore what he had read countless times before. The voice caught him off guard, as it radiated throughout the small study. Instantly alert Tenebris raises his long sinuous neck as his head craned looking down upon what he thought was Celestia. Her voice emitted a sense of authority and seriousness which usually wasn't common within Celestia, Tenebris's immediate thoughts were that something was amiss, perhaps something within the Palace had gone awry, no doubt to one of Celestia's own shenanigans and she was coming to apologise before a fanatical servant boomed through the door wailing.

As Tenebris regarded his daughter he contemplated Celestia's use of addressing him as Tenebris instead of Father, but he thought little of it, his usual stern and apathetic visage faltered as usual as a small soft smile spread across his maw and otherwise cold features. He mused that he didn't even hear her approach or her even entering the Study, he had come accustom to using the echoing halls of the Private quarter of the Palace to give him an early warning that there was someone approaching, not to mention the several Guards stationed throughout the Hallways who should of really informed him of even his own Daughters approach, however he paid it no mind for Celestia often had an impeccable charm which even his most stalwart of guards couldn't resist bending to. "What is it child, you know you can always speak in confidence with me".
_______________________
Tenebris's
Bio
A look at one of Tenebris's
Publications
as a Scholar
"
Destiny isn't a matter of chance, its a matter of choice. Only we can claim our Destiny when the path opens
" ~ Tenebris lamenting.
"
Oftentimes in reality, the realists are in the position of the antihero. Neither those on the side of good, nor the side of bad really trust them, as their truth is universal.
" ~ Tenebris, Archon of the Ebonwing Potentate.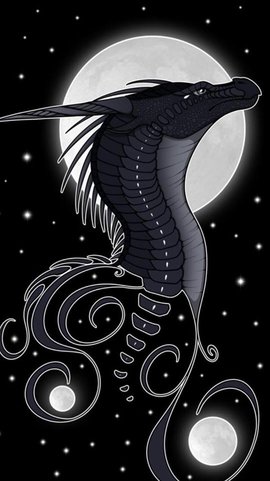 Astral almost melted when Tenebris smiled. This was going to be harder than she thought it was going to be and she didn't know why it made her tense. Actually if she thought about it she did. She was basically here to say goodbye to Tenebris just as much as tell him the truth. She remained solid in her proud stance despite how small she was.

Many often remarked how remarkably similar she was to her mother. They had no idea just how far it went course there wasn't anyone one around who knew Astral back when she really was that young. Using her magic Astral grew to her adult size which was still only a messily 5 feet but it was the size everyone remembered Astral at and there could be no mistake she actually looked like a perfect copy of her mother. "I was hiding as Celestia. In truth I am Astral. She is not my daughter she is me." Astral said bluntly. There wasn't anymore for her to say till she saw Tenebris's reaction.
Tenebris prided himself on his ability to anticipate the words and actions of others, he had spent his lifetime turning and perfecting it into a art form calculating and manoeuvring himself round the expected roles both his adversaries and allies would take. Yet this, this he was caught both unaware and off guard, he rose to his feet almost automatically upon seeing the change of size in Celestia, now Astral. His mind was sent reeling and for several long moments his weary bloodshot sapphire eyes widened in awe, dumbstruck for one of the few moments in his life, it was as if flying then suddenly forgetting the ability and process how to glide or flap ones wings. For a long moment in silence he was able to regain his composure, as his features contorted into a brief grimace and then finally settled upon his usual stoic stern expression, he finally was able to lower his head in a humbling manner out of respect.

As his head rose once more and he finally was able to register Astral's words he narrowed his gaze, now fully composed his eerie sapphire gaze was the only element what betrayed his emotions as he looked down upon her in silent scrutiny. Finally he found his words, while trying his utmost best not to show any signs of falter in his now regal and graceful posture as he continued to examine Astral, there was no denying it, it was her not an illusion or trick in bad taste by Celestia "Your Worship... It is an honour" the words were hollow, yet they radiated ever with his usual well cultured yet authoritative tone, he had mastered the ability to speak such to everyone even when he was in uncomfortable and unsavoury situations.

As his visage only ever was fixated upon Astral in his intense glare his inner emotions were in flux, what was this then, what relationship did the two really have, was anything actually real. With a flicker of a snarl of frustration which lasted only a mere second as if forced out by his primal urges Tenebris spoke once more to hide his scorn "Tell me then, your Worship. Celestia, your Death, was it all a facade?", he was unable this time to maintain his regal voice this time around, his words hitting a far more personal cord within him as they came out hoarse and dry.
_______________________
Tenebris's
Bio
A look at one of Tenebris's
Publications
as a Scholar
"
Destiny isn't a matter of chance, its a matter of choice. Only we can claim our Destiny when the path opens
" ~ Tenebris lamenting.
"
Oftentimes in reality, the realists are in the position of the antihero. Neither those on the side of good, nor the side of bad really trust them, as their truth is universal.
" ~ Tenebris, Archon of the Ebonwing Potentate.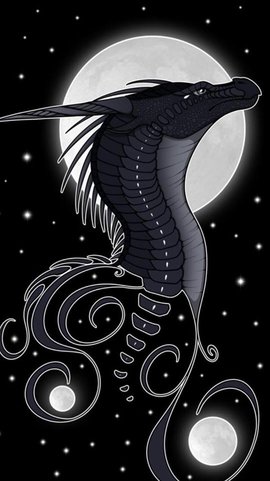 Astral was saddened by the way he bowed and showed respect. Perhaps it was to be expected since she was a goddess but it felt as if now they no longer had a relationship. She could also sense the automatic motions he went through. They held no true meaning. As Tenebris had a little time his perfectly practiced demeanor began to crack and she caught his little snarl but made no indication it effected her. It did though.

"Yes and no. Obviously I didn't die or I wouldn't be here. Someone did die though it was Paradox. As for Celestia she was both me and not me. My memories had been locked away. Everything you felt for her and she felt for you was very real. Normally things would have continued that way but Nimbus went a little crazy and unlocked my memories. We tried to hide it but it was tormenting us. Only recently have we truly become one again. I still consider you my father though. I had never actually know a father before you." Astral said most sincerely.
Tenebris lowered himself back to his sitting position, more out of attempting to maintain his stature without visibly shaking than any means of comfort. As Astral spoke it only seemed to be daunting conversing with a God who only moments before he perceived to be his Daughter. Every Dragon, both within the Nightwing lands and beyond knew Tenebris as a cold, reserved and methodical being, yet in this moment he felt powerless and naive, as if he was thrust into his youth as a Hatchling so unaware of how the world worked around him. Dedicating his life to philosophy, history, warfare, politics and even the very cosmic force of Magic, Tenebris was no simpleton, yet when it came to the actions of the Gods, he felt insignificant and diminutive.

Listening intently, yet maintaining his false front and veneer of grace Tenebris couldn't help but trail his tail back and forth as a means of an outlet of his anxiety over the cold stone of the chamber floors. He would never pretend to understand the Gods or even question them, yet he couldn't help but narrow his eerie metallic sapphire gaze upon Astral in silent contempt. Her offer was heart felt, yet in only seemed to ping the pain radiating within himself, he was locked in an internal conflict with his own emotions. Finally he was able to find his words once more "Astral...", he made it a point not to use the title of her worship which until this point as a faithful servant to her faith Tenebris would of always done. "I will not hide behind a vale, pretending I know the workings of the Gods. I am unsure if what you say is true, if Celestia was an aspect of you, or as you said merely yourself without your memories".

Tenebris has to steel himself as the thoughts crossed his mind, what would he himself do if his mind was wiped clean like a slate, would he feel scorn or understanding as Astral said. "Memories make up who we are, and you Astral, I don't fully believe I am even worthy of the privilege for you to still acknowledge me as a Father. After all, none of us fully understand the raw powers of the Gods which Shadra's had bestowed upon you, you are immortal. We do not even know if you'll age beyond your current form ever again, yet I, I am but a mortal Dragon of this world. In the end, I will wither and die, and be but another fragment of your memories". Releasing a large exhale he now felt himself more comfortable in Astral's presence. He wasn't a servant any longer, but he still felt the urge of both respect and distaste to this situation. "I'd be honoured, but I do not want this to be a decision made out of pity for me". He spoke calm and rhythmically, which radiated with the weariness of his personage.

Even as he spoke, his mind ever raced. -No one shall ever pity me, never again. I am no longer the powerless Hatchling I was, or the naive fool I have been in the past, I will not have anyone, even this God pity me-
_______________________
Tenebris's
Bio
A look at one of Tenebris's
Publications
as a Scholar
"
Destiny isn't a matter of chance, its a matter of choice. Only we can claim our Destiny when the path opens
" ~ Tenebris lamenting.
"
Oftentimes in reality, the realists are in the position of the antihero. Neither those on the side of good, nor the side of bad really trust them, as their truth is universal.
" ~ Tenebris, Archon of the Ebonwing Potentate.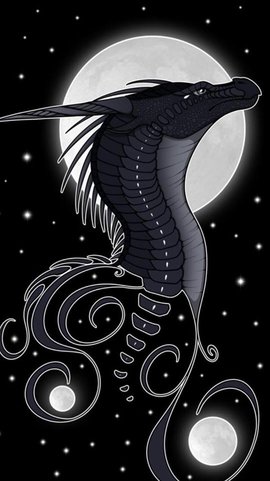 Astral was pretty sure she didn't age. Though she could certainly change her age at any given time. She'd have to specifically adjust that later since she wasn't Celestia anymore. Might as well always be her full size. But that didn't matter. Tenebris her father was beginning to annoy her and her tail twitched back and forth to reflect this. "You don't know anything about the gods yet presume yourself unworthy. Nobody chooses their parents just as I didn't chose you. I figured to have been under the guardianship of Nimbus but things didn't turn out that way. You adopted me and if I still chose to call you father then you have no right to call yourself unworthy. You can disown me but you can not call yourself unworthy." Astral let out a sigh. She figured this wasn't going to go perfectly smooth but she hadn't quite expected this. Perhaps it was she hadn't been with him long enough or done enough with him for his struggles with the gods to take priority over his relationship with her. "For our time together as father and daughter to be immortalized in my mind and considered insignificant to you is insulting and hurtful. The only thing I pity you for is whatever conflict you have with the gods."

Astral could actually grant Tenebris immortality but she considered it a bad idea till she learned the consequences and extent of her powers. It seemed every time she had finally gotten use to her powers something would happen and she would discover she had more. At least this would be the last though as there was nowhere to go beyond Shardas level. Learning would probably take quite some time though.
Tenebris was abruptly caught off Guard by Astrals outburst, he certainly didn't expected it and his eyes widened at the revelation. His visage once more appeared outright dumbstruck, if it wasn't for Astral not moving physically apart from her tail, he'd of assumed she just slapped him across his maw. He reeled from her verbal onslaught, his mouth opening but failing to find any words. He could not deny her words, as he stated himself he could never hope to understand the Gods, and it was his feeling of unworthiness which has always assaulted his emotional personage giving rise to then later resentment and scorn.

Tenebris swallowed hard as he reasserted himself, returning to his gracious demeanour before he attempted to speak, but out of the unorthodox method of this affair he merely managed a deep rumble of a dry and hoarse chuckle, as he looked down at Astral he regarded her in a new light. "Perhaps you are right, Daughter". He made a point this time to choose his words not mentioning her title or even her name, she was after all his chosen Daughter as he was her chosen Father. "This is merely daunting. I dare say I have never faced a situation like this in my entire life, all these years spent on this world and I would have never assumed, never of thought that we'd be having a conversation along these very lines". Taking a deep breath to steady himself he continued once more, pondering and musing to himsel how truly Celestia and Astral are one, Celestia's own outbursts despite how young of age she was still radiated with the same sense as Astral now. "The future is fearful, and perhaps I have allowed those very fears to cloud any sound judgement even when I know the answers. You are my Daughter, and I am your Father, Celestia or Astral, I have still raised you one way or another".
_______________________
Tenebris's
Bio
A look at one of Tenebris's
Publications
as a Scholar
"
Destiny isn't a matter of chance, its a matter of choice. Only we can claim our Destiny when the path opens
" ~ Tenebris lamenting.
"
Oftentimes in reality, the realists are in the position of the antihero. Neither those on the side of good, nor the side of bad really trust them, as their truth is universal.
" ~ Tenebris, Archon of the Ebonwing Potentate.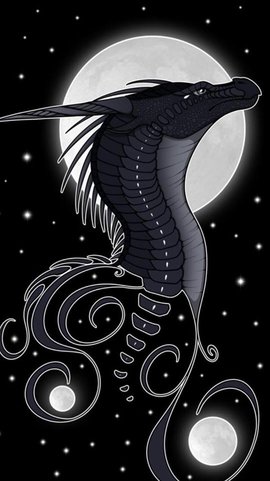 The still small in size Astral pounced upon Tenebris hanging off him upside down in a hug. "I'm glad you still see me that way." Astral then let go and returned to a respectable conversation position. "Some of my decisions have been a little chaotic and I wouldn't be surprised if I made a few more in the future. Just a part of my personality I suppose. Let me enlighten you with this though. Leaders that aren't empathetic with no understanding of their dependents lives are cruel regardless of intent. They know not the people needs and sufferings and enact laws that help nobody but those around them they do understand while complicating the lives of the majority. The gods being immortal easily forget what it is like for the dragons that are born and die within a blink of an eye. They don't even notice when the world has changed beyond their recognition for them everything is unchanging. I refuse to let that apply to myself. Every memory I make is precious to me."
Tenebris widened his eyes at the embrace, however after the brisk lingering moment he released a soft coo as Astral withdraw. He felt a longing that he wished it would of lasted a moment longer, now he couldn't deny her and Celestia were the same. As Astral took up her previous position he listened intently, following the conversation. As she spoke further his ire was in fact provoked by her words, luckily only due to the time which passed between her initial revelation that Celestia was Astral Tenebris was able to be composure enough not to betray any of his physical emotions. His only feature once more being his tail which seemed to move almost fanatically over the cold unforgiving floor of his Private Quarters behind him.

Such insolence. Tenebris was suddenly overcome with an internal conflict to fight back from retorting to Astral, outwards his appearance remained as stalwart and as stoic as stone as if demonstrating the proof behind Astral's words. How dare she, how dare the God who have unfathomable power with no restrictions to the natural boundaries of this world dare to claim an understanding of cruelty regarding how Tenebris ruled, he told himself time and time again that he had forsaken all mortal ambition and want in sacrifice for his people, everything he did was for them, to protect, to enlighten, to serve them. Yet here was a God standing before him -masquerading- as his Daughter claiming to offer him advise on how to rule his fellow kin, the same God who has ever had the power to stop great tragedies or provide for the Nightwings. It wasn't the Gods who saved the Nightwings, it wasn't them who freed the Nightwings from Tyranny, it was Tenebris.

Still apathetic in his visage, within his thoughts Tenebris had to fight back a physical recoil from Astral in disgust at her words, yet it something dawned on him. In a period of silent reflection seemingly as if taking in Astral's words truly. He spoke with his usual well cultured manner "You speak harsh truths Astral, like yourself I will endeavour to keep these memories precious", like Astral, Tenebris perhaps even more so as a mere mortal recounted all of his memories and in not one had a God answered when he asked for aid, however the epiphany was simple. Tenebris couldn't turn his back on Astral even if he wanted to, she was still Celestia, still his daughter, but she was also a powerful piece what could be used. The Gods may not interfere with the mundane affairs of mortals, but Tenebris would now be in a unique position to use this to his advantage. Tenebris, the father of the Moon and Stars. The mere thought would shudder other Dragons to the core and Tenebris relished in such musings, at this manifestation of a different light Tenebris was even filled with glee and he couldn't conceal himself, he looked down at Astral and his cold features broke into a soft smile while his sapphire eyes seemed to gloss with reborn life, appearing to be nothing more than Astrals words and presence getting to him, hiding the true reason to his joy. "My dear Daughter, I'm sure with you by my side I will come to lead our kin with compassion as we move ever onward, and if I do fall into nothing but your memories, let it be remembered as a Golden age".
_______________________
Tenebris's
Bio
A look at one of Tenebris's
Publications
as a Scholar
"
Destiny isn't a matter of chance, its a matter of choice. Only we can claim our Destiny when the path opens
" ~ Tenebris lamenting.
"
Oftentimes in reality, the realists are in the position of the antihero. Neither those on the side of good, nor the side of bad really trust them, as their truth is universal.
" ~ Tenebris, Archon of the Ebonwing Potentate.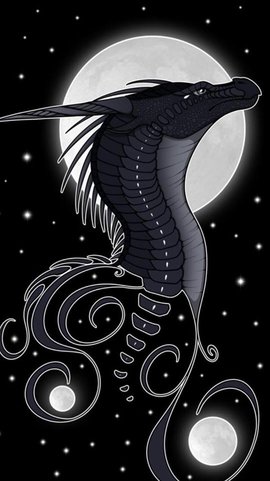 Similar topics
---
Permissions in this forum:
You
cannot
reply to topics in this forum