Quick Links
Site Rules
Contact Staff
Celestia: astral@rpgdragons.org Baldirak: baldirak@rpgdragons.org
Latest topics
»
Festival of ascendants (Open to All)
by
Noctis Umbra
Yesterday at 9:33 pm
»
Kulden, Exploring Griffin
by
Kulden
Yesterday at 7:44 pm
»
Venture Into Adulthood (open)
by
Noctis Umbra
Yesterday at 7:26 pm
»
Silent Watch(Open to Twilight)
by
Cyclone and Typhoon
Yesterday at 11:27 am
»
To Claim an Island (RISK, DRF Edition)
by
Wake
Yesterday at 11:04 am
»
Noctis Umbra's Characters
by
Noctis Umbra
Tue Aug 13, 2019 9:38 pm
»
Noctis Umbra Jr.
by
Baldirak Che'le
Tue Aug 13, 2019 8:13 pm
»
Adder, the Icewing
by
Baldirak Che'le
Tue Aug 13, 2019 7:59 pm
»
Akarui
by
Akarui
Mon Aug 12, 2019 7:24 pm
»
The Hunter's Return ((Open to All))
by
Addali Chezie
Mon Aug 12, 2019 4:50 pm
»
Silence, Lies, and Ink (Hildrhilt)
by
Chogath
Mon Aug 12, 2019 3:03 pm
»
You've Got A Friend in Me (Wake)
by
Hildrhilt
Mon Aug 12, 2019 11:31 am
»
On the Road Again, Part 2 [Open to Everyone]
by
Hildrhilt
Mon Aug 12, 2019 11:28 am
»
Slender, creatures of the Downside Under
by
Bassasail
Sun Aug 11, 2019 4:30 pm
»
Addali the Bounty Hunter
by
Wake
Sun Aug 11, 2019 3:00 pm
»
Once I'm gone
by
Cygnus
Sun Aug 11, 2019 11:19 am
»
Lost and Found (Hildrehilt, Destella, Snowscale)
by
Snowscale
Sun Aug 11, 2019 9:34 am
»
Hello everyone
by
Noctis Umbra
Sun Aug 11, 2019 9:22 am
»
Dragon Masters
by
Noctis Umbra
Sun Aug 11, 2019 7:23 am
»
Nightwing Society
by
Noctis Umbra
Sun Aug 11, 2019 12:44 am
»
Keeping up Appearances (Vilkas)
by
Hildrhilt
Sat Aug 10, 2019 11:47 am
»
To Claim a Future (Risk Event)
by
Ragnarock
Tue Aug 06, 2019 11:31 am
»
claiming of amethyst isle(RISK DRF) [Lost]
by
Baldirak Che'le
Sun Aug 04, 2019 6:13 pm
»
Surviving Sovereigns (Baldirak)
by
Baldirak Che'le
Wed Jul 31, 2019 6:32 pm
»
Shira of Shadows
by
Baldirak Che'le
Mon Jul 22, 2019 12:10 pm
Top posting users this month
Who is online?
In total there are
15
users online :: 0 Registered, 0 Hidden and 15 Guests :: 1 Bot
None
Most users ever online was
110
on Mon Jan 25, 2016 3:47 pm

Let's begin by saying it was a good day to be alive.

In Sting's opinion, anyway. It was not hot, but on the very edge of being chilly. It was the kind of cold that young dragonlings enjoyed romping around in without fear of getting sick from the weather. Without fear of getting numb. NightWings milled about outside their homes, busily harvesting crops before they died of the cold. Though it's known that a chilly morning would lead to a warm afternoon, if more weather similar to this was on the way, the fruits and veggies will die.

Sting had just told her parents (whom she still lived with, despite being a full-grown NightWing) that she was going for a walk in the swamps.

Be back by noon, little bit! her mother, Arwa, chirped. We'll have a turkey to eat by then.

Nice and cooked, I hope, Sting's dad grumbled. He had just woken up, as he was one to sleep in, and he was often grouchy in the mornings. Last time you gave us a bird to eat, I...

Oh, dear heavens! Don't you make me feel guilty again about that tale! Anyway, Sting, be back by noon, okay dearie?

Sting promised Arwa that she will and exited the den. This was about every day of Sting's life: parents playfully bickering, going out for a stroll... Little did the NightWing know that that she will meet a dragon who will change the very course of her life.

Sting's life was never really interesting. Most dragons had a tragic tale of the murdering of family, torture, or stillborn hatchlings. But Sting's was very simple: was a Trainee for a while, but stopped training all in all as she realized there was no particular field she was good at.

Maybe I can be a librarian, Sting thought to herself in a mellow manner. Or a store-owner.

She was really deep in the swamps now. She glanced back over her shoulder to check if anyone was near. Bright blue eyes scanned the surroundings... But there was nothing. Somewhat reassured, Sting began talking aloud to herself:

Yeah. A librarian would be nice. I bet the pay is decent... I think I would be a good one, too. She found a patch of land in the swamps and took a seat. She glanced around warily before going on. As for storekeeper... Much better pay than a librarian, I would think. Well, wouldn't it just depend on the type of wares sold? Sting sighed. Oh, bother. Why am I bugging myself with career options?
_______________________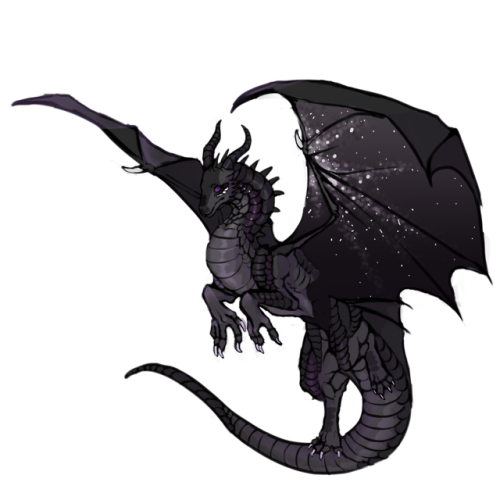 Posts

: 136


Reputation

: 0


Age

: 17


Location

: Can't you hear me talking to myself five miles away?



Tsukkishima - or rather, Kei, as his older brother called him - was sick and tired of his own Tribe. Whenever he wanted to read, hatchlings from who-knows-where popped up and bothered him with questions, something he disliked intensely. Whenever he wanted to fly in the air, alone and undisturbed, a SkyWing or two would appear and greet him (Imperia being one of them once - he'd let her help him with his brother's problem, but that was all he allowed her to do, besides chatting), which was something that made him grind his teeth, shoot a glare at the other SkyWing and fly away. He preferred to roam around unnoticed, and often tried to reduce contact with others as much as possible. However, in the SkyWing Tribe, it proved to be impossible.

So, Kei, giving his home an ugly look, told his older brother Akiteru (who was once again cheerful, for he had gotten over his breakup with some dragoness called Emerald) that he was going out, and left for the rogue lands - maybe he could do with some exploring. Kei beat his large, feathery wings, propelling his small body further away from the SkyWings and towards his destination, winds brushing by his body and relaxing his tense muscles. Eventually, a marsh came into view, and curiosity aroused, he folded his wings and dove down, landing with a soft, though wet, thud. Kei's bright yellow eyes took in his surroundings, and they widened in awe. Wow. So this was how a marsh looked like. His bad mood was instantly lifted by the prospect of exploring this march, of gaining knowledge, and with a slight smile, he waded into water.

Kei, within five minutes, was already mentally barking curses, cursing the wetness of the swamp, the humidity of the air, and the leeches that tried to suck his blood. With a growl, he swiped them off his semi-submerged arm, and hurried towards dry land. Goodness knew why he even wanted to enter the greenish water in the first place. Kei, when he finally got onto dry land, shook his body hard, ridding it of the disgusting green water, and continued forward, his slight smile already replaced by an angry scowl that turned his lips downwards.

Soon, a female came into view, seated near the edge of another pool of green water and staring at the sky blankly. Judging from her dark scales, she was probably a NightWing. And though he was fed up with dragons, he wanted to talk to her. Mostly because she was a NightWing, a species of dragon he'd never met before, much less talked to. So Kei moved towards her and sat back on his haunches, wings neatly folded against his sides, as he said, "Hello there." His words were flat, dull, but carried no tone of hostility or rudeness. And his words were nothing much to respond to, either, but he didn't notice that, and just waited there for a response.
SkyWing Scholar





Posts

: 15


Reputation

: 0


Location

: Somewhere C:



Sting gazed at the sky, somewhat deep in thought. It was a bright Colorado blue, kind of like a royal shade. Let's see... What else could the NightWing be? Merchant and librarian were options. Farmer? No, Sting didn't want to get a country accent. Hm... What about--

"Hello there."

Shocked by the sudden voice, Sting jumped, clamping her jaws shut. She was just about to speak aloud to herself, as always. Boy, was she glad she didn't! That would have been embarrassing to advertise to a new dragon. Oh hey, sorry I didn't see you there. I was way too busy talking to myself. Sting probably won't be shunned or bullied if a dragon walked in on her yammering, but it would probably be enough to raise some eyebrows and get weird looks. But, thank whatever 'god' is out there, Sting stopped herself just in time. Slowly, she twisted her head to his direction, eyes wary, but her shoulders relaxed as the dragon showed no hostility or unfriendliness.

There, sitting near her, was a dark dragon. Sting didn't get the chance to fully examine him, since it would take her a few seconds and it'd be rude to stare. But she knew right away this dragon wasn't like any other she had ever seen. His face was black-scaled, with flecks of blue over his same-colored "eyebrows". His ears were especially long and seemed to be a little feathered. But what caught her attention the most was his face. Most(or all) dragons have long, narrow snouts. But this dragon had a rounded head. Sting never saw anything like it. It was really unique. Needless to say, was interested. This new dragon looked like a NightWing, but he sure didn't have scents of one. A rogue, maybe?

"Oh, heya," Sting greeted him. Her voice was flat, like his, but not rude or snappy. "What's up?"
_______________________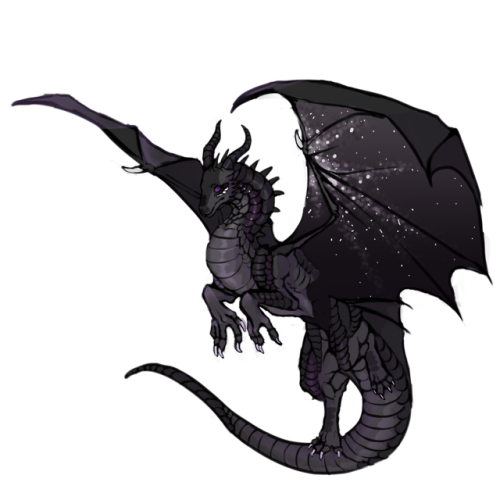 Posts

: 136


Reputation

: 0


Age

: 17


Location

: Can't you hear me talking to myself five miles away?



[Too lazy to switch, so...]

Kei saw the female clamp her maw shut when he greeted her, and wondered what she had been planning to say before he turned up. It was obvious that she had been planning to talk to her own self, but that didn't alter Kei's opinion of her; he still viewed her as a normal dragon, not a mad one just because of the fact that she was going to talk to her own self. He saw her take in his appearance with bright blue eyes that held intelligence rarely found; he found herself admiring the way they seemed to shine like a diamond, the way the colour of her eyes darkened or lightened as she shifted, depending on the amount of light shining on her. She was pretty, he noted, his gaze raking up and down her body.

Stop it.

The two words were enunciated with a firm voice that Kei knew to be his sensible side, and they managed to stop his train of thoughts of how pretty the female was before it got too far. A small shudder of what he'd have thought about her if not for that inner voice rippled through him, though he managed to hide it well by shifting on his feet and swishing his tail. In response to Sting's friendly response in a surprisingly flat voice, he said, "Nothing, actually. Just exploring the rogue territory. I'm seriously sick of the others in my Tribe." He looked at her curiously. "What about you? You seemed rather deep in thought before I approached you."



Posts

: 371


Reputation

: 6



((It's fine! The account you use doesn't matter, just seeing people reply to other people's topics is like candy to me XD)

Sting hoped red couldn't be spotted on dark scales, because she blushed. She didn't know... Just something about the way this dragon (NightWing? Sting wasn't sure) looked at her. She kind of enjoyed it, which was strange, as she didn't enjoy excessive attention. Maybe she just liked how his eyes were such a vibrant yellow. She had never seen any pair of eyes so bright, and she was like a bee attracted to honey. N- Not like that!! But, you know. Interesting eyes this dragon had. It made Sting wonder if her eyes were cool too. She never thought highly of herself, but never had low self-esteem either. She always saw herself as normal. Why, after all... every dragon is normal to an extent.

"Oh. Yeah, just thinking about possibilities." She blinked at the dark dragon. "Are you a NightWing? You look like one, but you know the saying: never judge a book by its cover." Sting couldn't identify scents with anything besides the NightWing Tribe and smells of swampland. The drake didn't smell like one of her people at all, but she have met dragons in the Tribe who didn't smell of NightWings at all, but was still one of them. "Oh, plus. My name is Sting."

((Ug, I hate it when you think you wrote a long and fancy post but in the preview it's in the middle of short/medium XD)
_______________________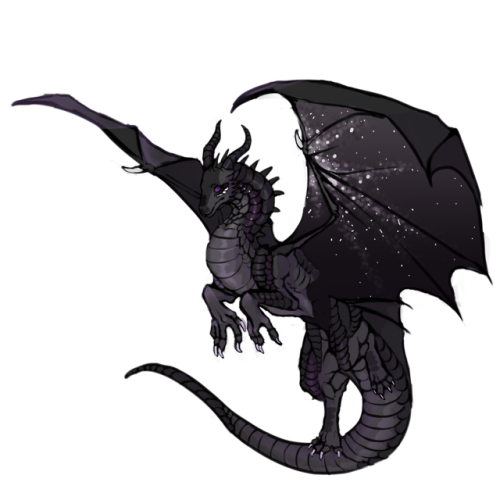 Posts

: 136


Reputation

: 0


Age

: 17


Location

: Can't you hear me talking to myself five miles away?



[That feeling? Oh, it's my best friend. I see it daily.]

Possibilities? What possibilities? he was about to ask, but the female continued before he had a chance to do so. Since it would be rude to suddenly cut in while the other dragon was talking, Kei shut his maw, waiting for her to finish before he started. Hearing her name made him arch an eyebrow in surprise, for the name didn't suit her at all. Sting was an odd name, and he expected the name to be given to someone who liked to...sting others with insults? This NightWing he was speaking to seemed friendly enough, considering that most of her Tribe were either arrogant and cold, or seriously creepy. Sometimes it was all three. Well, if the scrolls were right, that is.

What's up with you? First the weird thoughts, now awkward ones? And all of them are about this weirdo Sting!! a voice snapped in his head, and Kei fired back hotly: Just because I don't think them often doesn't mean I'm not allowed to think them at all! Then he clamped down on the inner voice, shoving it into a room in his mind and locking it up.

"What you quoted was right," he said, hoping that Sting hadn't noticed the slight annoyance flash across his face when the inner voice had spoken up and bothered him. "Never judge someone by their appearance. I may look like a NightWing, but I'm actually a SkyWing. See?" He spread his large wings to their fullest extent, and they would look enormous to the NoghtWing — no, Sting, he corrected himself. The SkyWing then folded his wings, wondering whether he should introduce him as Tsukki or Kei. Seconds passed, followed by minutes. The silence stretched, and he broke it at last. "My name's Kei. Pleasure to meet you...Sting." He said her name hesitantly, as if not sure whether he had to right to pronounce her name so familiarly; it settled on his tongue nicely, and he enunciated her name clearly, which had a pretty ring to it, despite its shortness.



Posts

: 371


Reputation

: 6



Sting blinked in slight surprise at the sound of SkyWing. She never would've guessed, but that's just because this dragon, Kei, looked more like a NightWing. But then again, Sting was a bit mesmerized by the SkW's appearance. His scales were shinier than Sting's, and she smiled at the sight of his large wings. She herself didn't know why she was smiling... It was more of a "whoa!! that's so cool!" smile instead of a "I'm acknowledging you so you don't feel bad" one. SkyWings have been known to have larger wings than most species, after all, due to their instincts to fly high and fast as easily as breathing. NightWings were more confined to the swamp and didn't launch into the skies all that frequently. . . Just as LightWings preferred the jungle,IceWings obsessed with snowy mountains, SeaWings loving the ocean, and so forth.

Sting had noticed the flash of annoyance on Kei's face and wondered if she had said anything wrong. Did he think her name was ridiculous? It kind of was, since you don't see many dragons named "Bite", "Agony", or stuff like that. Sting didn't mind her name though. She decided not to mention Kei's annoyance. Even if it was about Sting, she wouldn't apologize. She did nothing wrong, and she didn't see why she should say sorry if she didn't do or say anything rude.

"Same here, Kei," Sting replied. Suddenly she was captivated by curiosity. "SkyWing? Neat." She let a subtle grin sneak onto her face. "What's it like there?"
_______________________






Posts

: 239


Reputation

: 5


Age

: 17


Location

: Within the forest





Similar topics
---
Permissions in this forum:
You
cannot
reply to topics in this forum