Quick Links
Site Rules
Contact Staff
Celestia: astral@rpgdragons.org Baldirak: baldirak@rpgdragons.org
Latest topics
»
Predators Amongst Prey [ASSASSINS ONLY]
by
Naviera
Yesterday at 10:44 pm
»
the search for elderwings {open to dragons and or until elderwings are found]
by
Orkev
Yesterday at 10:15 pm
»
Live Finds a Way (Order of Starlights)
by
Jurragon Ignis
Yesterday at 9:52 pm
»
Sweet Dreams [OPEN TO NIGHTWINGS]
by
Balthazar
Yesterday at 8:47 pm
»
Knight of Leostonnia Chapters 1-4 (Story Submission)
by
Tenebris
Yesterday at 8:14 pm
»
A Knight of Leostonnia Chapters 1-4 [Read only]
by
Tenebris
Yesterday at 8:06 pm
»
How Often One Returns (For Kip)
by
Kip
Yesterday at 7:38 pm
»
Skycrossed Meeting (Lilith)
by
Wake
Yesterday at 6:41 am
»
Boys vs. Girls
by
Baldirak Sapiens Draco
Sat Jun 15, 2019 8:13 pm
»
Captive-Born Meets Held-Captive (Tenebris)
by
Tenebris
Sat Jun 15, 2019 10:01 am
»
Trading Post (open)
by
Tenebris
Sat Jun 15, 2019 9:31 am
»
I Solemnly Swear I Am Up To No Good [Open]
by
Tenebris
Sat Jun 15, 2019 8:34 am
»
Nessesary Evil For A Greater Good (Tenebris)
by
Tenebris
Sat Jun 15, 2019 8:07 am
»
To Beileve or Not Believe (Kenina)
by
Baldirak Sapiens Draco
Sat Jun 15, 2019 12:38 am
»
Advisory Training: Part 2 (Wake)
by
Phantasmas
Fri Jun 14, 2019 10:12 am
»
Father and Child Bonding Time (Cygnus/Sul and El)
by
Súl Iolar
Thu Jun 13, 2019 6:16 pm
»
Veigar ◇ Murderer of Multitudes
by
Baldirak Sapiens Draco
Mon Jun 10, 2019 1:37 pm
»
Zyra the Kind
by
Lori Iolar
Fri Jun 07, 2019 12:57 pm
»
server IP isn't working
by
LordAurora02
Fri Jun 07, 2019 9:10 am
»
A Walk Through the Cold (Open)
by
Snowblaze
Wed Jun 05, 2019 4:34 pm
»
How to Raise A Captive-Born Dragon (Snowblaze/Soulcry)
by
Vilkas
Wed Jun 05, 2019 7:12 am
»
Little Dragon, Big World [OPEN]
by
Vilkas
Tue Jun 04, 2019 8:30 pm
»
Lucky Cats Sticker Company
by
XaJjang
Sat Jun 01, 2019 10:26 am
»
Spilling Blood By Twilight [Ra'Shei and Anguis Tenebris]
by
Anguis Tenebris
Wed May 29, 2019 12:22 pm
»
my character (W.I.P)
by
Baldirak Sapiens Draco
Tue May 28, 2019 7:12 pm
Top posting users this month
Who is online?
In total there are
12
users online :: 2 Registered, 0 Hidden and 10 Guests :: 1 Bot
Jurragon Ignis
,
Minnow
Most users ever online was
110
on Mon Jan 25, 2016 3:47 pm

The Geographic charts of the Ebonwing Potentate's Territories and Isles.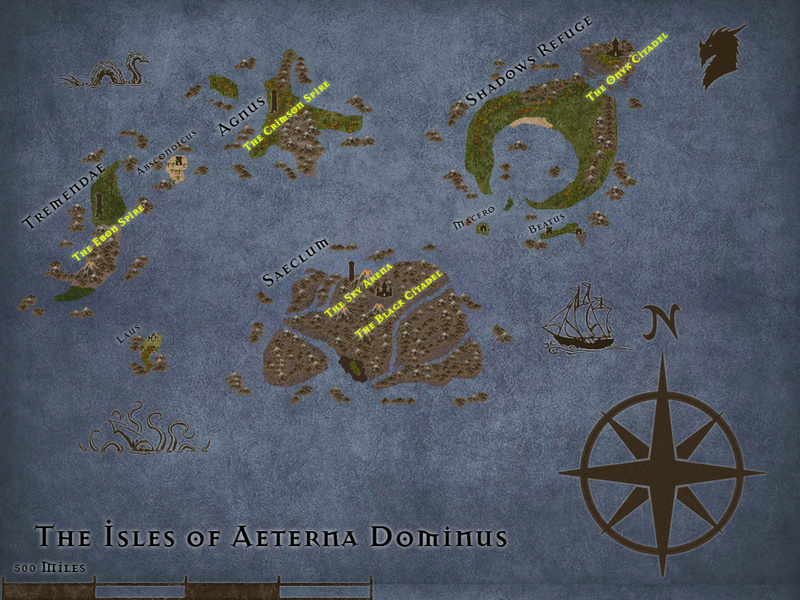 -The whole Isles of the Ebonwing Potentate-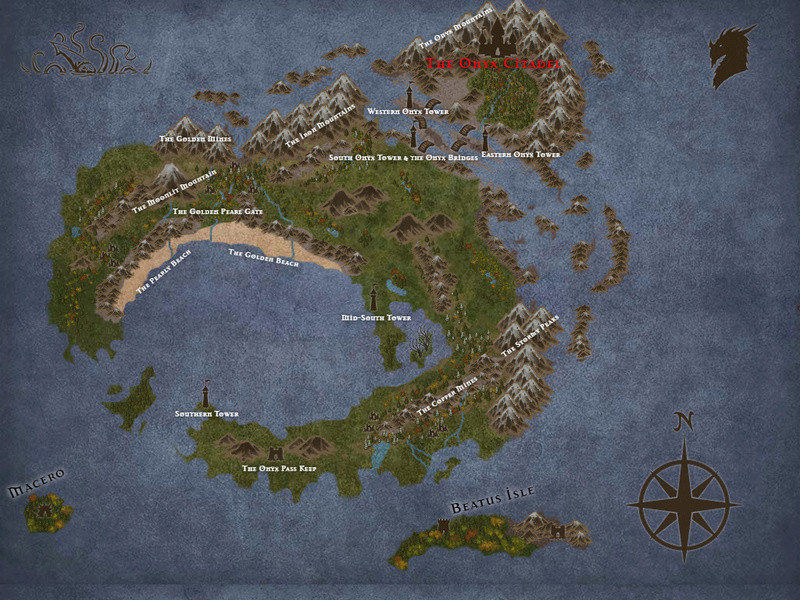 -The Isle of Shadow's Refuge, the centre of the Potentate and seat of Archon Tenebris-
-The Isle of Agnus, the Dukedom of Majordomo Loque-
-The Isle of Tremendae, Dukedom of Crown Prince Vesanus-
-The Isle of Saeclum, Dukedom of Lord-Commander Militant Nerokius -
_______________________
Tenebris's
Bio
A look at one of Tenebris's
Publications
as a Scholar
"
Destiny isn't a matter of chance, its a matter of choice. Only we can claim our Destiny when the path opens
" ~ Tenebris lamenting.
"
Oftentimes in reality, the realists are in the position of the antihero. Neither those on the side of good, nor the side of bad really trust them, as their truth is universal.
" ~ Tenebris, Archon of the Ebonwing Potentate.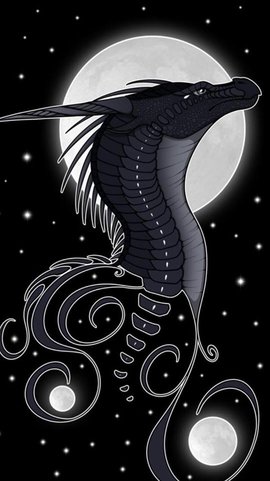 Archon of the Nightwings







Posts

: 510


Reputation

: 6


Age

: 23





Similar topics
---
Permissions in this forum:
You
cannot
reply to topics in this forum