Latest topics
»
A Call to Arms (Twilight Imperium)
by
Tormaigh
Today at 7:28 pm
»
Night Wing question
by
Baldirak Sapiens Draco
Yesterday at 7:27 pm
»
The land of Mists (Open to All)
by
Baldirak Sapiens Draco
Yesterday at 7:26 pm
»
Out for a stroll (Open)
by
Destella
Yesterday at 5:15 pm
»
I'm still here.
by
Baldirak Sapiens Draco
Mon Feb 19, 2018 4:45 pm
»
Mending and Adjusting (Humans Only)
by
Súl Iolar
Fri Feb 16, 2018 6:33 am
»
Malaki
by
Baldirak Sapiens Draco
Thu Feb 15, 2018 7:08 pm
»
The Order of Starlights, The Crown of the  Nebula, and The Sky Throne
by
Attor
Thu Feb 15, 2018 12:52 pm
»
Summers Past (A Harvest Moon RP!)
by Guest Tue Feb 13, 2018 7:09 pm
»
Remban, the Stubborn
by
Remban
Tue Feb 13, 2018 6:39 pm
»
Hello!
by
Remban
Tue Feb 13, 2018 12:45 pm
»
Greetings and salutations!
by
Baldirak Sapiens Draco
Mon Feb 12, 2018 7:07 pm
»
The Mentor Program
by
Wake
Mon Feb 12, 2018 3:57 pm
»
Asch the dragon
by
Baldirak Sapiens Draco
Thu Feb 08, 2018 7:07 pm
»
Rivalries Don't Necessarily Have to be Bitter (Read Only)
by
Svadilfare
Thu Feb 08, 2018 11:19 am
»
Bombarda WIP
by
Kya
Wed Feb 07, 2018 4:34 pm
»
Jack has returned (any one allowed in the fw lands)
by
jack fire
Wed Feb 07, 2018 4:30 pm
»
Ollo I just joined
by
Svadilfare
Wed Feb 07, 2018 3:45 pm
»
The God of Fortune is Bored and Needs an Adventure!
by
Kelarth
Wed Feb 07, 2018 2:56 pm
»
Itsa me Asch
by
jack fire
Wed Feb 07, 2018 9:47 am
»
Sorry for my absence
by
Asch
Mon Feb 05, 2018 5:52 pm
»
An Odd Set of Twins (Story Submission)
by
Baldirak Sapiens Draco
Fri Feb 02, 2018 11:57 am
»
im back and im ready
by
jack fire
Fri Feb 02, 2018 5:55 am
»
Silvynath the rogue
by
Baldirak Sapiens Draco
Mon Jan 29, 2018 8:59 am
»
Wake: The Sea Spirit
by
Baldirak Sapiens Draco
Mon Jan 29, 2018 12:38 am
Quick Links
Contact Staff
Celestia: astral@rpgdragons.org
Top posting users this month
Who is online?
In total there are
7
users online :: 1 Registered, 0 Hidden and 6 Guests :: 2 Bots
Tormaigh
Most users ever online was
110
on Mon Jan 25, 2016 3:47 pm

Personal Info
Name: Solarist
Alias: Bright Dragon.
Age: 32 years-old
Gender:  Female
Sexuality: Bisexual    
Personality: Solarist likes to be around other dragons, she is all about partnerships and groups. She's her happiest when other dragons are around. She's a bit lazy but likes posh surroundings and nice decor. She can be independent, she has the intelligence and the full capability within but would she rather co-exist/depend on others.

Solarist loves excitement, new situations, adventure and the unusual. She makes friends with Dragons from all walks of life and she's always up to something new and exciting with enthusiasm. She's great at getting along with dragons, everyone likes Solaris. She's all about partnerships and groups, she's the glue that holds a group together because she's the one responsible for keeping harmony and peace. Solarist has mastered the art of relationships, not just romantic but personal, and family relationships just to name a few. No one is able to see another dragon's point of view better than Solarist.

Solarist has excellent instincts and intuition, most of the time she does not trust them enough. She's likely underachieve due to her easygoing attitude. This does not mean that she's necessarily lazy, she just makes do with whatever comes her way. She does not want anything badly enough to fight for it. The only time that she will usually stand up is if a situation is unfair, the only time she will definitely stand up is if she feels something involving her or her friends/family is unfair. She needs respect and fairness, after all, she has done so much for other dragons, she deserves at least fairness, right? When this issue comes into play, she becomes courageous.

Solarist is also likely to hide or bend her own true feelings in order to bring peace with a group and to make others like her. Sometimes this results in her not really knowing what her true feelings are because she's trying to make everyone happy. Other dragons can see this and Solarist has earned herself a reputation for being indecisive, she simply does not want to hurt anyone's feelings or cause disorder or friction in a situation. She has difficulty making decisions. Inside, she is very insecure, she suffers from a lack of self-confidence, she's always searching for something to complete her. This is another reason why she's a social butterfly, it is an unconscious attempt to find the missing peace through another dragon. By trying to appease other dragons all the time, she doesn't really know who she is inside. She desperately needs love and approval, she will do the favors that dragons ask and have a hard time saying 'no' or 'I'm too busy' in order to prove how nice she is, this gradually builds up resentment and negative self-esteem issues inside. Solarist indecisiveness is caused by fear, her fear that a wrong decision will make everything come crashing down around her and cause turmoil in her life. Life is not like that and she acknowledges the fact that life has ups and downs and will be less emotionally wound up, not so hard on herself and as a result, she will be a much happier dragon.

Solarist is able to put herself in other's shoes and see things from another dragon's point of view. She's the one that always want to make things right and have balance and harmony in her life, her surroundings and the lives of the dragons close to her. She has captivating charm, elegant taste and she's easy to like due to her eager-to-please, easygoing nature. In return for her amazing ability to be a good listener, sooth and calm dragon, she expects admiration. She will gather a group of dragons, everyone will become friends then she will be in the center of the group. She likes the attention and the admiration for the dragons that she has brought together. She's very intelligent, she often hides this inside her easygoing exterior. She expresses her intelligence through creativity. Many Dragons overlook just how intelligent she actually is. When others see her wide range of interests and hobbies, her intelligence and creativity are more than obvious. Solaris loves the variety and different situations. She welcomes changes. She loves luxury.  She loves anything upscale and classy. She works hard to please others, this she does and others find her incredibly captivating.
Interests: Trying new things, making others smile, taking care of children.
Dislikes: Bullies, Water, Being called stupid,
Fears: She fears nobody will like her no matter what she does. Making the wrong decisions and her world falling around her. Being killed.    

General Appearance
Height: 115 ft.
Scales: She doesn't have scales.
Eyes: Bright Yellow~
Appearance: Starting with her head: Solarist's eyes are a bright yellow colour. She has seven curved spikes on her head, on the base the spikes are light yellow and at the tips the spikes are orange. The white on her face goes until in- between her eyes.

Next is her body: Her neck has five spikes, the same colour as the ones on her face. Her wings are feathered and are just like her spikes, going from light yellow to orange at the tips. On the back of her back legs are three spikes, which are the same as the rest. The front legs, however, does not have spikes but rather a silver bracelet around her left front leg. Just before her tail are big feathers that follow her wings colour scheme. Her tail has seven of the same spikes at the end. Her skin colour is light yellow, while her underbelly is white. (030 look at my profile pic if need be.)

Tribe Information and Status
Tribe: Fire Wings!
Inheritance: Hybrid, 50% Firewing and 50% Lightwing
Rank: Care taker
Family: N/A
Mate: N/A
Hatchlings: N/A

Skills and Abilities
Strengths:
-She's able to fly up to speeds of 80 mph for two hours.
-She's pretty fast on foot able to go up to 60 mph for one hour.
-Her agility helps her maneuver and dodge attacks.
-She has many allies.
-She tends to think outside the box.
-Her feathers are fire-proof
-Her skin can stand a heat of a volcano

Special Abilities:

Sunnies: At the tip of her tail spikes will appear seven sun-like orbs. These orbs can be used in battle to distract the enemy. But most of the time she uses the orbs for the children to play with. What the orbs to other dragons is bump into them leaving a burn mark. Solarist can make them as often as one hour, since they disappear after one hour.

The Sunnies can also group together and create a 13 in. orb that can fire a beam of light. The beam of light can blind (If they're ok with it) a dragon by shooting it in it's eye. The beam if fired at the dragon's body can cause secound-degree burns. Solarist can also control the temp. the orbs are making sure when a hatchie plays with the orbs they don't get burned. The hottest Solarist can make the orbs all by themselves is 186 F. The hottest Solarist can make the orbs as the group is 1,302 F.
 
 
Weaknesses:
-Water: She's half Firewing so...
-Larger dragons that can over power her easily.
-Children: She won't harm them, she finds them to cute.
-She's brightly coloured so it's easy to spot her.
-She gets distracted easily.
-She can't handle fighting someone, she's a lover not a fighter.
-She will never fight family or friends.

Combat Style: N/A

Background
History: Cream Puffs~
RP Sample: Main Alt Titan~
Last edited by Solarist on Mon Sep 12, 2016 5:55 pm; edited 3 times in total
Could you explain her orbs a bit more? What they do to other dragons and how often she can make them?

~~
Bump when ready
_______________________
Aero Dynamic
|
Dynamic Oreo
|
Wolf
|
Evaleen
|
Kaora
|
Rye
|
Atmosphere
|
Kayin
|
Khusavir
|
Thermo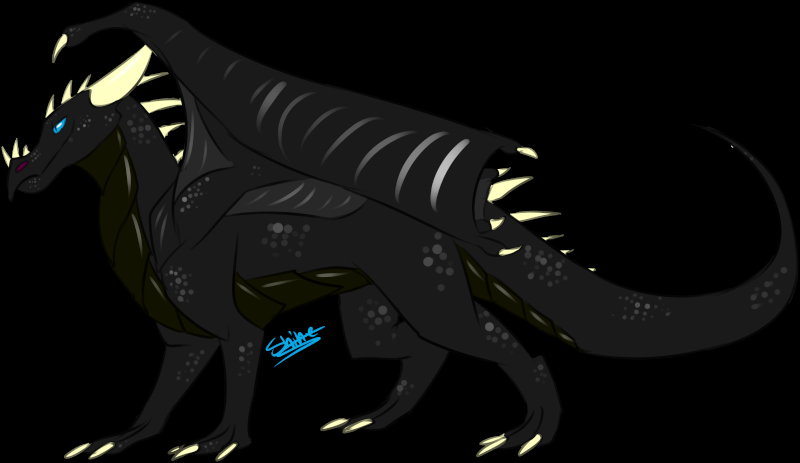 Can you say what's the hottest she can make it?

Thanks~
_______________________
Aero Dynamic
|
Dynamic Oreo
|
Wolf
|
Evaleen
|
Kaora
|
Rye
|
Atmosphere
|
Kayin
|
Khusavir
|
Thermo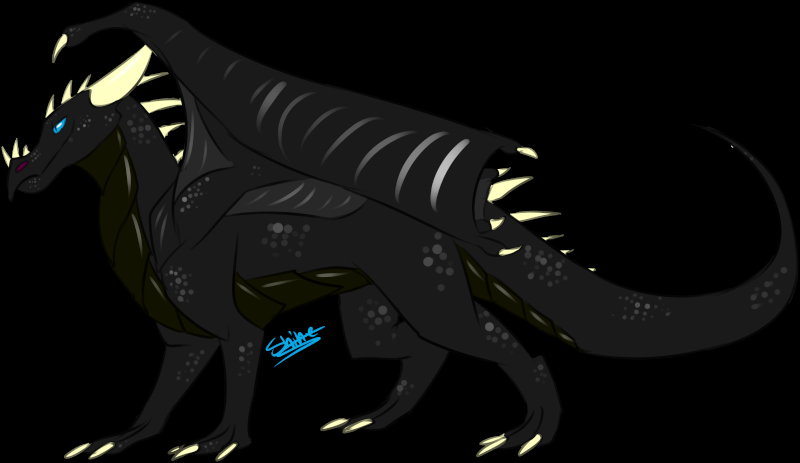 _______________________
Aero Dynamic
|
Dynamic Oreo
|
Wolf
|
Evaleen
|
Kaora
|
Rye
|
Atmosphere
|
Kayin
|
Khusavir
|
Thermo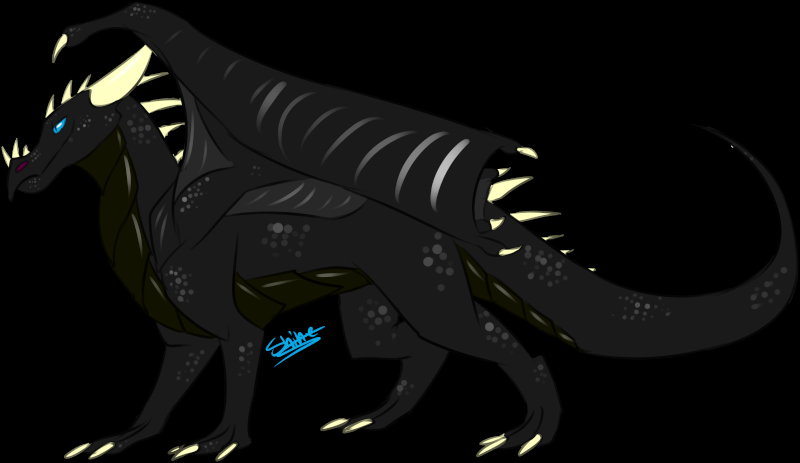 _______________________
Sly's theme. Enjoy!
Spoiler:
NightWing Healer





Posts

: 618


Reputation

: 15


Location

: Australia




---
Permissions in this forum:
You
cannot
reply to topics in this forum