Quick Links
Site Rules
Contact Staff
Celestia: astral@rpgdragons.org Baldirak: baldirak@rpgdragons.org
Latest topics
»
Father and Child Bonding Time (Cygnus/Sul and El)
by
Celestia
Yesterday at 2:03 pm
»
claiming an island ( Risk, DRF edition )
by
Celestia
Yesterday at 1:22 pm
»
Chogath, the Alchemist of Ink
by
Baldirak Sapiens Draco
Yesterday at 9:47 am
»
Share your character theme music
by
Baldirak Sapiens Draco
Yesterday at 6:06 am
»
On the Road Again, Part 2 [Open to Everyone]
by
Reality Glitch
Mon Jun 24, 2019 6:46 pm
»
Double Trouble (Open to All, Located in Twilight Imperium)
by
Tharasis
Mon Jun 24, 2019 8:33 am
»
ORKEV(edit)
by
Baldirak Sapiens Draco
Sun Jun 23, 2019 1:08 pm
»
Advisory Training: Part 2 (Wake)
by
Wake
Sun Jun 23, 2019 12:22 pm
»
To Claim an Island (RISK, DRF Edition)
by
Wake
Sun Jun 23, 2019 11:59 am
»
claiming of amethyst isle(RISK DRF)
by
Orkev
Sun Jun 23, 2019 6:51 am
»
All Alone? (Open)
by
Minnow
Sun Jun 23, 2019 6:13 am
»
To Claim a Future (Risk Event)
by
Tenebris
Sat Jun 22, 2019 7:13 pm
»
Finding My Way Back (Kenina)
by
Baldirak Sapiens Draco
Sat Jun 22, 2019 4:30 pm
»
Updated Active Characters List
by
Baldirak Sapiens Draco
Sat Jun 22, 2019 7:43 am
»
Sins of Empire (Nerokius)
by
Nerokius
Sat Jun 22, 2019 7:15 am
»
Surviving Sovereigns (Baldirak)
by
Attor
Fri Jun 21, 2019 9:37 pm
»
Labors of Love (Khada Dís + Solomon)
by
Solomon
Fri Jun 21, 2019 7:51 pm
»
Introducing: RISK, DRF Edition!
by
Baldirak Sapiens Draco
Fri Jun 21, 2019 1:11 pm
»
Zylah Youngest Daughter of the Archon WIP
by
Zylah
Thu Jun 20, 2019 10:33 pm
»
Live Finds a Way (Order of Starlights)
by
Destella
Thu Jun 20, 2019 6:43 pm
»
Comfort Zones (Hildrhilt)
by
Hildrhilt
Thu Jun 20, 2019 3:59 pm
»
Map of Pyyria
by
Tenebris
Thu Jun 20, 2019 10:07 am
»
New Members Guide: Lore[WIP]
by
Tenebris
Thu Jun 20, 2019 10:00 am
»
City State of Ariophia
by
Tenebris
Thu Jun 20, 2019 9:56 am
»
Nation of Skaldgarde
by
Tenebris
Thu Jun 20, 2019 9:53 am
Top posting users this month
Who is online?
In total there are
7
users online :: 0 Registered, 0 Hidden and 7 Guests :: 1 Bot
None
Most users ever online was
110
on Mon Jan 25, 2016 3:47 pm

Personal Info

Name:
Peitaa Ek
Alias:
Peit
Age:
20
Gender:
Female
Sexuality:
Bisexual
Personality:
Peitaa tends to be very quiet and skittish, though unfortunately, she doesn't obey all, as an ice phoenix should. She is quite snarky and will back-talk the dragon in charge of her under her breath. However, if she trusts you, Peitaa will be a very laid-back and fun-loving phoenix. Generally, the phoenix is up-beat and happy. She is easily offended and this can cause her to become desolate, which in turn makes her silent.
Interests:
ѻ Flying
ѻ Going outside of her territory
ѻ Trouble-making (if she can)
ѻ Singing
Dislikes:
ѻ Authority figures
ѻ Being alone
ѻ Not getting enough sleep
Fears:
ѻ Being beaten or hit
ѻ Death
ѻ Fire phoenixes
General Appearance

Height:
70 ft [21.3 m]
Feathers:
Light blue feathers; turquoise blue gradients down her tail feathers and wings
Eyes:
Turquoise blue
Appearance:
[images] Peitaa has nearly-white blue feathers. Down her wings, they gradually fade into a darker blue. The same applies to her tail feathers. Her beak and feet are greenish steel-blue. The tip of her beak is blue, the same colour as the end of her wings and her tongue. Surrounding Peitaa is a turquoise blue aura that gradually fades as it grows further from her body. Her eyes are turquoise as well, with a blue swirl on her feathers from the back of her eye.
Tribe Information and Status

Tribe:
FireWings
Inheritance:
100% Ice Phoenix
Rank:
Slave
Family:
Parents:
Bo ♂ |
Nia
♀
Grandparents:
Kalo
♂ :
Deena
♀ |
Goa
♂ :
Oseck
♀
Great-grandparents:
Bim
♂ :
Lae-Ah
|
Dex
♂ :
Alia
♀
Mate:
Fledglings:
Skills and Abilities

Strengths:
ѻ Fast flier
ѻ Quick to make plans to help herself or others
ѻ Intelligent
Special Abilities:
A an ice phoenix, Peitaa can cover her entire body in a thick, icy armor. It can just barely withstand the volcanic heat of her home.
Weaknesses:
ѻ Ice armor weakens extremely when exposed to temperatures hotter than the FireWing territory [*I could not find any specifics on the temperature of the FW territory.]
ѻ Keeping her ice armor on tires her after prolonged use, so Peitaa is usually very physically weak
ѻ Fire
ѻ Arrogant
ѻ Sassy
Combat Style:
Though Peitaa is rarely strong enough to fight in her current residence, when she is, she is very stealthy and quick. She avoids getting too near the faces of her attacker, and instead flies in to scratch them with her talons. If she is very desperate, she'll try to scratch out their eyes, though she tries to avoid doing so.
Last edited by SolsticeEquinox on Thu Aug 11, 2016 3:19 pm; edited 1 time in total
Goddess of Ice





Posts

: 684


Reputation

: 9



Goddess of Ice





Posts

: 684


Reputation

: 9



_______________________
Aero Dynamic
|
Dynamic Oreo
|
Wolf
|
Evaleen
|
Kaora
|
Rye
|
Atmosphere
|
Kayin
|
Khusavir
|
Thermo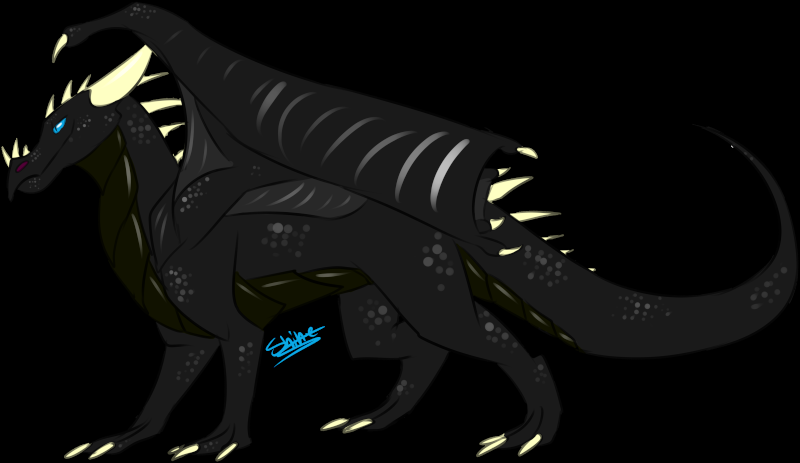 Posts

: 1136


Reputation

: 26


Age

: 16


Location

: Wherever I want




_______________________
Quotes of the staff:
Baldi

Cele

Cossy
[17:14:43 15/07/2016] @ Cosmos : EbW is more of a... rejected NW baby.
[15:39:56] @ Cosmos : I'm married to Tempest, Oculus is the father of our child, and I.. don't think it'll work out.

sLy
[22:12:50 10/04/2016] @ Sly : Oreo does NOTHING!
[22:13:21 10/04/2016] @ Sly : Except to loterally c***block everything Sly does >:I

[23:20:28 10/04/2016] Aero Dynamic : Sometimes I'm full and sometimes I'm half and sometimes I'm not even there. What am I?
[23:44:45 10/04/2016] @ Sly : My dignity

Tempest

Tenebris
[03:35:11] Virgo : if College Degrees existed in drf
[03:35:17] Virgo : What degree would your dragon have
[03:35:21] @ Tenebris : Photoshop.
NightWing Leader








Posts

: 457


Reputation

: 8


Age

: 25





Similar topics
---
Permissions in this forum:
You
cannot
reply to topics in this forum