Latest topics
»
An Attack by the River ((Súl Iolar, Lori))
by
Súl Iolar
Today at 1:39 pm
»
I used a fake email, now I can't get my new character. . .
by
Baldirak Sapiens Draco
Today at 12:04 pm
»
The Day is so... (Open to all)
by
Ragnarock
Today at 8:26 am
»
A Dreamless Rest
by
Baldirak Sapiens Draco
Today at 2:04 am
»
Snow and Romance and... danger (Destella)
by
Destella
Yesterday at 9:00 pm
»
What happened? to this land i called home? (open to all)
by
Luke
Yesterday at 6:35 pm
»
An Odd set of Twins (Read/critic only)
by
Cyclone and Typhoon
Sun Jan 14, 2018 9:38 pm
»
What is There to Protect? (Gifted Crystals [Seawing/Icewing] only)
by
Chloe
Sat Jan 13, 2018 6:27 pm
»
Primal Minds
by Guest Sat Jan 13, 2018 11:12 am
»
Down Down And Down
by
JunEye
Fri Jan 12, 2018 7:10 am
»
'Souls RPG
by Guest Thu Jan 11, 2018 2:49 pm
»
I'm sorry for being innactive...
by
Lori
Wed Jan 10, 2018 2:20 pm
»
Snow on the Mountain (Open to all)
by
Cyclone and Typhoon
Tue Jan 09, 2018 8:57 am
»
Heyo :)
by
Baldirak Sapiens Draco
Sat Jan 06, 2018 5:28 pm
»
Happy late birthday to Ardent.
by
Wake
Fri Jan 05, 2018 4:14 pm
»
New Player
by
Baldirak Sapiens Draco
Thu Jan 04, 2018 10:14 am
»
Happy Holidays!
by
Luke
Thu Jan 04, 2018 4:33 am
»
New Nightwing Ranks!
by
Valdys
Wed Jan 03, 2018 2:40 pm
»
Advisory Training? (Wake)
by
Wake
Tue Jan 02, 2018 4:36 pm
»
Caeleste-Fantasy Horse RPG
by Guest Mon Jan 01, 2018 10:31 am
»
Amabella's app
by
Baldirak Sapiens Draco
Wed Dec 27, 2017 6:57 pm
»
Dragons brought together
by
Baldirak Sapiens Draco
Wed Dec 27, 2017 4:20 pm
»
An odd meeting
by
Ravenclaw
Wed Dec 27, 2017 2:27 pm
»
Abandon
by Guest Wed Dec 27, 2017 1:43 pm
»
A Thunderbird, and a Hatchling (Tormaigh, Albino)
by
Tormaigh
Tue Dec 26, 2017 6:40 am
Quick Links
Contact Staff
Celestia: astral@rpgdragons.org
Top posting users this month
Who is online?
In total there are
11
users online :: 1 Registered, 0 Hidden and 10 Guests :: 2 Bots
Súl Iolar
Most users ever online was
110
on Mon Jan 25, 2016 3:47 pm
The sun was still high in the sky as it shone its light against the isle of the Shadow Refuge. The palace's great walls rose high into the sky, glistening darkly in the suns rays. In the palace, tucked away in the athenaeum, Casimira hummed cheerfully as she worked. Herbs, plants, scrolls and other bits and pieces were scattered around the desks and workspace as she tried again and again to perfect the key. However, the more she had worked, the more that the key seemed to be further and further away from her grasp.

With a quiet huff, Casimira sat back on her haunches, her head tilted to the side as she examined the scrolls before her. Idly, her claws fiddled with the tip of a pen as she considered and tried to figure out just what she was oh so clearly missing in her experiments. But alas, nothing came to her. Instead of packing her research up, Casimira left it to spread across the desks and floor. Everything was in its perfect place and she more than needed it to stay exactly where it was. This was proven by the pieces of string which connected various plants to one another, or idea and concepts together. But alas, she was running short on ideas.

Casimira closed the great door leading to her experimental room, a bit of an annoyed huff coming from her. One day she would figure out what she was missing. But it didn't seem to be that day just yet as fate tested her patience...

She took a walk towards the end of the hall, wanting to head towards the palace grounds to somewhat relax there. Her claws would faintly click on the hard floored hallway, her eyes searching for where to go as her heart and mind chased down her 'key'. Humming cheerfully, yet quietly to herself once more, Casimira wandered the hallways, unknowingly going in rather large circles as she kept taking the wrong turns. Eventually, her eye ridges furrowed into a frown as she recognised the familiar halls again and again. Her cheerful humming slowed, before her horned head looked left and right.

Just where was she?

_______________________




Posts

: 3


Reputation

: 0



Tenebris had left the Grand Hall which served as the audience chamber of the Palace, finishing not a open petitioners session of the public but merely hosting the private retinue and entourage of the Royal Cabal. The matters discussed were tedious and trivial as they ever were. The day to day governance and daily upkeep of the Isle's territories had a weary effect upon Tenebris, as did the council of his Cabal itself. Nerokius didn't trust Vesanus and Vesanus himself didn't trust any of those favoured by Tenebris. Leaving the chamber and making his way to the Private wing of the Palace Tenebris allowed himself to sink from his usual domineering austere posture after he was out of the scrutiny of prying eyes. As of late Tenebris had become far more and more nocturnal and these affairs being held in the hours of midday only added to his weariness and fatigue.

Releasing a long drawn out sigh as he walked solemnly through the black marble halls of the Citadel, Tenebris paused only for a brief moment to stare distantly upon a reflection of himself within a mirror which hung upon the vast walls. His eerie sapphire eyes seemed reserved and dark, but there was no denying the evidence of his lack of sleep as the same azure orbs were plagued with a sense of bloodshot. For a period Tenebris wondered if his personally retinue actually noticed, perhaps not, or maybe they just preferred to avoid such a conversation knowing the results. Tenebris continued to proceed onward with a slight shake of his head as he returns himself to reality, his graceful steps almost as if he was gliding across the floor.

The continued navigation of his halls was an exhausting one, it seemed like every step was laborious in its own way, he almost didn't realise the dark figure in the centre of the hallway as he turned a corner. Hesitating for only a brief second, he raised his head as he took a regal pose. He may of even seemed daunting and intimidating as his dark foreboding figure then began to move with purpose and revitalised speed as he neared the other. His hoarse well cultured voice rang out as he called to the other shape before him "Ah, lost are we?", radiating with a new sense of pride he often found others straying the halls lost or actually in search of him. There was no malice to such a thought as the Palace was after all attached to both the athenaeum and magisterium, such confrontations with others was seen as a delight and entertaining. Moving his thoughts away from the usual faces of his Cabal.
_______________________
Tenebris's
Bio
A look at one of Tenebris's
Publications
as a Scholar
"
Destiny isn't a matter of chance, its a matter of choice. Only we can claim our Destiny when the path opens
" ~ Tenebris lamenting.
"
Oftentimes in reality, the realists are in the position of the antihero. Neither those on the side of good, nor the side of bad really trust them, as their truth is universal.
" ~ Tenebris, Archon of the Ebonwing Potentate.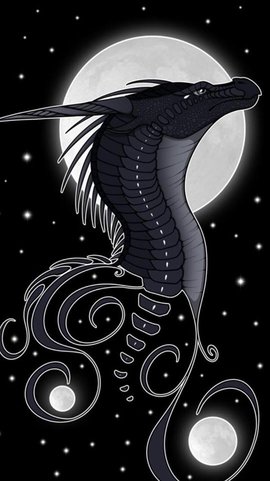 Archon of the Ebonwings







Posts

: 455


Reputation

: 6


Age

: 21


Location

: Shadows Refuge. (Britain)




Similar topics
---
Permissions in this forum:
You
cannot
reply to topics in this forum