Quick Links
Site Rules
Contact Staff
Celestia: astral@rpgdragons.org Baldirak: baldirak@rpgdragons.org
Latest topics
»
The Hatchling in The Snow (Open)
by
Snowblaze
Today at 11:42 am
»
Father and Child Bonding Time (Cygnus/Sul and El)
by
Súl Iolar
Tue Feb 12, 2019 4:35 pm
»
How to raise your dragons (Private Svad)
by
Cygnus
Sun Feb 10, 2019 1:56 pm
»
Finaly Home(Private/Snowblaze)
by
Snowblaze
Sun Feb 10, 2019 12:23 pm
»
The Search (Open to All)
by
Baldirak Sapiens Draco
Sat Feb 09, 2019 8:50 pm
»
Anguis Tenebris
by
Baldirak Sapiens Draco
Sat Feb 09, 2019 3:39 pm
»
The Hot Spot For Assassins (OPEN)
by
Svadilfare
Fri Feb 08, 2019 10:20 am
»
Drakon the Pet
by
Baldirak Sapiens Draco
Mon Feb 04, 2019 4:59 pm
»
Blood Trail in The Sand (Open)
by
Servius
Mon Feb 04, 2019 1:23 pm
»
A Hatching [OPEN]
by
Ptelea
Mon Feb 04, 2019 1:16 pm
»
the vulpine clans
by
tvc member
Thu Jan 31, 2019 2:42 pm
»
Stricken with a Sickness. . . Or Something More? (Súl Iolar)
by
Súl Iolar
Thu Jan 31, 2019 10:44 am
»
A Walk Through the Cold (Open)
by
Snowblaze
Thu Jan 31, 2019 9:25 am
»
Alternate Origins: A Multiverse Adventure (Open to all)
by
Azorius
Wed Jan 30, 2019 12:12 pm
»
Snowball
by
Wake
Mon Jan 28, 2019 10:49 am
»
On the Hunt (Tharasis)
by
Tharasis
Sat Jan 26, 2019 1:43 pm
»
Character Voices!!
by
Wake
Tue Jan 22, 2019 12:54 pm
»
Phealyn
by
Baldirak Sapiens Draco
Sun Jan 20, 2019 8:30 am
»
An unexpected encounter ( Private w/ Hildrhilt )
by
Tharasis
Sat Jan 19, 2019 6:35 pm
»
Comfort Zones (Hildrhilt)
by
Atarijor XVI
Fri Jan 18, 2019 6:44 pm
»
Bit of a character builder
by
Hildrhilt
Wed Jan 16, 2019 7:20 pm
»
Soulcry changes his diet, (solo/open)
by
Soulcry
Tue Jan 15, 2019 5:08 pm
»
Soulcry, the Atmosphere Dragon
by
Baldirak Sapiens Draco
Tue Jan 15, 2019 1:20 pm
»
An Attack by the River (Story Submission!!)
by
Lori Iolar
Sat Jan 12, 2019 6:21 pm
»
An Important Question (Story Submission!!!)
by
Lori Iolar
Sat Jan 12, 2019 5:11 pm
Top posting users this month
Who is online?
In total there are
11
users online :: 0 Registered, 0 Hidden and 11 Guests :: 1 Bot
None
Most users ever online was
110
on Mon Jan 25, 2016 3:47 pm

Insert Image Here
Personal InfoName:
Aviur
Alias:
Inferno, wrecking ball
Age:
17
Gender:
Male
Sexuality:
Bisexual
Personality:
Aviur is an extremely reckless dragon. He will charge into any battle regardless of his chances of winning. His addiction to magic has been mellowed, but it still comes out at times and makes him think irrationally, and makes him make reckless decisions and makes him power hungry at times. He has no respect for any higher power, be it god, semi god, or leader, they have to earn it. Corrupted from the magic that went to his head, he's now short tempered, stubborn and has no mercy. He has an appetite for destruction, loving the way big fires dance an flicker in the wind, and he adores the heat of explosions, so he loves wrecking havoc.
He can be very cheeky and hot-headed, much akin to the FireWing stereotype.
However, beneath his attitude, he has a more friendly side to him. If you get to know him, you will realize he's curious, smart and likable when he's calm and collected, which is rare. Energetic and fun loving, he's still quite lonely due to not having any close friends. He's charismatic and what you would call an, "Anti-Hero Type." He doesn't kill or harm dragons severely, but he tends to mess with their heads. He can be very manipulative and is very good at mindgames.
Aviur CAN be a crybaby. If somebody were to lose their temper on him and push him against a wall, he would get teary eyed and whimpery if they were proving him wrong, or losing their temper because of his attitude. Or, if somebody were to hurt his feelings, he'd get EXTREMELY angry and probably cry.
Interests:
He doesn't have many interests, but his main one nowadays is sitting on the palace balcony when its warm enough and stargaze. His second favourite thing to do is 'test' his magic on 'test subjects,' otherwise known as other dragons and buildings without their consent. His third favorite thing to do is prank his guards, either by startling them or disappearing.
Dislikes:
Higher ranked dragons, dragons who try to tell him what to do, the color blue, unneat and uneven things
Fears:
His biggest fear is losing his abilities, nightmares and small spaces. He is also afraid of embarrassing himself in front of his tribe.
General AppearanceHeight:
35 Feet Tall
Scales:
Shark like, vermilion
Eyes:
Bright gold
Appearance:
Sharp featured and forty feet long, Aviur is a dashing and devilish looking dragon. He is an extremely bright crimson dragon, with a long tail that lashes like a whip. His claws are short, but when they're out of their sockets they are covered in flames. Aviur has two black horns and small black spikes lining his lower cheek and base of his chin. He has bright, bright gold eyes that have nearly invisible pupils, and are very expressive.
Aviur has an almost girlish build, with barely any muscle save for his shoulders where his wings are located. He has long wings that are red on the main bone, and orange in between the sections of the wing.
His most notable feature is the flame that constantly lines his back. It's bright orange, and moves with the wind. It's his very life essence, and if it were to be put out, he'd die. Which is why he has a funny 'sail' that travels down his back, starting at the base of his neck and ending in between his back legs. It's thick and is the strongest part of his body (it'd have to be) and folds open to reveal the flame when needed. To recharge his energy, Aviur has to open the sail to absorb the heat into the flame, he can't get heat anywhere else for some reason. Its one of his weaknesses.
Tribe Information and StatusTribe:
Icewing
Inheritance:
He is a Purebreed Firewing
Rank:
IceWing King
Family:
Unknown
Mate:
Not yet
Hatchlings:
Not yet
Skills and AbilitiesStrengths:
-While flying, He can go at about sixty miles, tops, but can only really maintain that speed for about a minute. Which is why he goes at about forty, or fifty if needed.
-A good liar
-Charismatic
-Can breath fure
Special Abilities:
-He can activate something called his 'Inferno Form," where his entire body is coated in golden flames with crimson tips, and is roasting to the touch. If he flew through the air at fast speeds, it would put out the red flames, which is why he can only go at twenty, or thirty miles per hour in this form unless he wants the flames to go out. If he was thrown or went into the water, it'd put out the flames entirely. Which is why he doesn't really use it while facing off against water based dragons.
While in this form, if he touches grass, wood, or anything that's flammable, it will catch fire.
Things that WON'T catch fire include stone, marble, basically anything that can withstand flame.
-Can breathe hot fire
-Can raise and lower flame height by a small amount (at the maximum, with GREAT effort, one meter)
-Can shoot fireballs
-Can send a wall of fire at his target that burns on contact.
-His claws, when unsheathed, are permanently on fire. If put in water, they will go out until the claws are dry again, the claws themselves becoming a dark grey color, and the more heat Aviur has in his body, the brighter the flame. The less energy, the less bright.
Weaknesses:
-Relies too heavily on fire
-Physical strength? None
-Short tempered
-Clumsy when it comes to physical fights
-Seawings have an advantage over him.
Combat Style:
-He will breathe a fiery circle around his target, and use his magic to make the flames taller then himself. He will then leap through the flames to surprise his foe and use a fireball on them.
-He'll taunt his opponents
-If the dragon is bigger then him, he'll fire at their face more then their body to prevent them from using their strength on him.
-If the dragon is smaller then him, he'll fire at their body more then their face to make them lose their balance.
BackgroundHistory:
-Aviur was orphaned when he was very young. So he can only remember his mother's singing, but even that is a distant, foreign memory to him. He knew for a fact his parents were killed, which is what makes him so angry. He wants vengeance. He has an inkling suspicion it was a Nightwing that killed his parents because he can remember the green flash of a Nightwing's 'sleeping ball' as he called it.
-He was raised by a male Earthwing named Javia (prounced Have-ee-ya) who took him in when he found the barely hatched dragon in his egg shell inside the cave in the woods in which he was born. He raised him, then Aviur left to pursue better goals then 'sitting around with a dragon that wasn't his blood.'
-He came across the FireWing tribe, and when he saw that he belonged here, that he COULD belong, he joined up as a citizen. It was then he discovered his magical abilities.
-Slowly, the innocent Aviur became addicted to the feeling of power gushing through his body, and became obsessed with discovering the secrets to Firewing magic abilities.
-Of course, that all changed when he was told he was to become king of the IceWings.
RP Sample:
Aviur grinned as he circled the pitiful dragoness below him, his wings bent to make him turn more steeply, his claws hanging loosely below him. A dark chuckle escaped him as he dove down, unleashing a torrent of flame at the ground around her. The dragoness shrieked as he created a circle of flame around her, too tight to allow her to stretch her wings without severely burning them.
Landing on the opposite side of the circle, he taunted the female as he circled her. "I can see you.." He giggled, lying to her. "Can you see me?" He asked.
Then, he dashed forward, leaping through the flame and directly at the female, unleashing a fireball that hit her body straight on. With a shriek, she fell onto her side, breathing heavily. This time, being an Icewing was a terrible way to have been born. Standing over her, he placed his fiery claw on her neck and dug them into the skin, making her cry out as she thrashed weakly, crying softly. Leaning down, his hot breath tickled her face as he said the words, "Don't challenge me again." He then stepped back, turned around, and fled through the flames.
Last edited by Aviur on Thu Nov 10, 2016 12:46 am; edited 10 times in total
Hello there, I'll be reviewing your app today.


General Appearance

For your general appearance you state that 'He's average for a fifteen year old firewing (not too sure what the heiht is exactly)' yet in your appearance you say 'Sharp featured and fourty feet long' so if he's 40 feet long you can probably put in a height there.

Inheritance

You have to state his inheritance that way we can judge his powers.

Strengths

How fast is he? What's his top speed? How long can he maintain that speed?

His 'powerful magic' needs to be explained in his special abilities.

Special Abilities

'While in this form he can zoom about through the air, however, he can't touch the ground because everything he touches catches fire.'

Zooming through the sky would probably at some point put his flames out, but you say he can't touch the ground? Can he actually not touch it in this form or is it just everything he touches goes on fire? Does that include rocks and dirt? What would happen if he went in the water?

Weaknesses

How exactly is cheeky a weakness? And if someone hasn't fought with him before is it really still predictable?

Combat Style

'He will breathe a fiery circle around his target, and use his magic to make the flames taller then himself. He will then leap through the flames to surprise his foe and use a fireball on them.'

Doesn't say anywhere in his app that he can breath fire.

~~

Please edit and bump when ready.
_______________________
Aero Dynamic
|
Dynamic Oreo
|
Wolf
|
Evaleen
|
Kaora
|
Rye
|
Atmosphere
|
Kayin
|
Khusavir
|
Thermo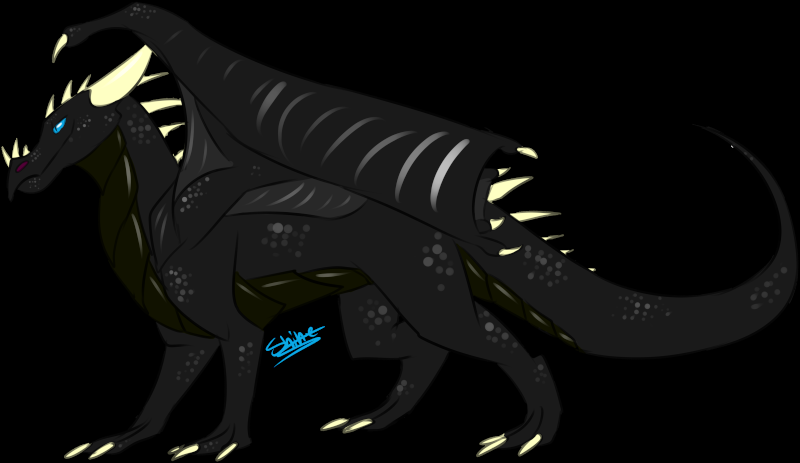 BUMPED

Lol, when you're half asleep when making a character xD
_______________________
I am Fire, I am Fury
Sorry to be picky but could you state that he's a pure breed FireWing in his inheritance?

And is his only magic the fact he can mKe the fire bigger, or is there more?

~~
Bump when ready
_______________________
Aero Dynamic
|
Dynamic Oreo
|
Wolf
|
Evaleen
|
Kaora
|
Rye
|
Atmosphere
|
Kayin
|
Khusavir
|
Thermo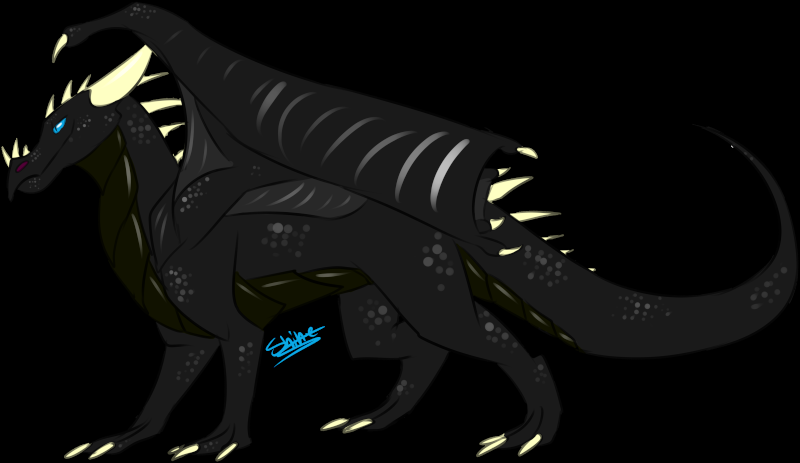 BUMP
No problem

better to be picky.
And yeah, thats it xD I just felt bad about giving him too many powers. I'm paranoid about making gary stus or mary stus xD
_______________________
I am Fire, I am Fury
Okay,  one more thing us that I'd probably take away the powerful magic and heavily usession magic in his strengths and weaknesses seeing as he uses his fore more. Instead of relies heavily on magic you could say he relies heavily on fire instead.
_______________________
Aero Dynamic
|
Dynamic Oreo
|
Wolf
|
Evaleen
|
Kaora
|
Rye
|
Atmosphere
|
Kayin
|
Khusavir
|
Thermo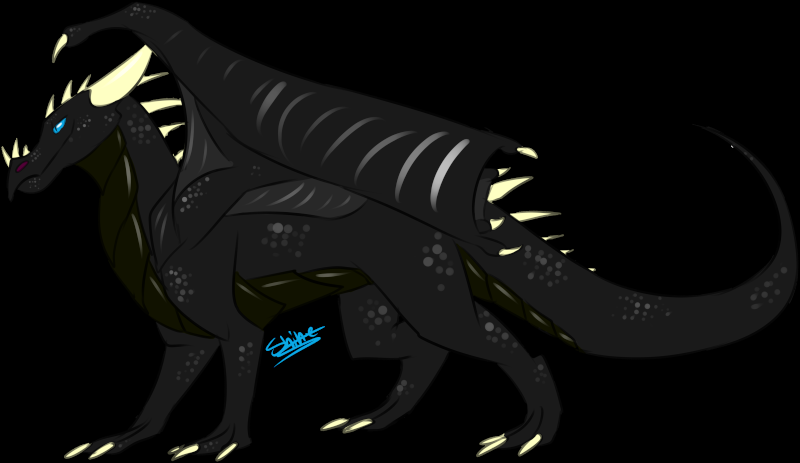 Done dide-de done done done!

_______________________
I am Fire, I am Fury
_______________________
Aero Dynamic
|
Dynamic Oreo
|
Wolf
|
Evaleen
|
Kaora
|
Rye
|
Atmosphere
|
Kayin
|
Khusavir
|
Thermo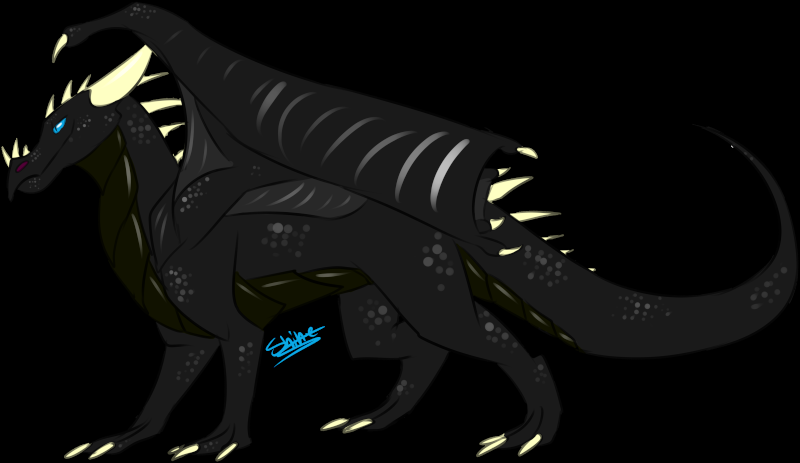 Similar topics
---
Permissions in this forum:
You
cannot
reply to topics in this forum