Latest topics
»
Aftermath (Starlights only)
by
Destella
Today at 3:54 pm
»
Finding a Tribe (Icewings only)
by
Snowblaze
Today at 3:05 pm
»
A Fortunate Paradox of Time [Private Full Gods]
by
Kelarth
Yesterday at 10:17 pm
»
How to raise your dragons (Private Svad)
by
Svadilfare
Yesterday at 9:48 pm
»
An introduction...
by
Kryptic
Yesterday at 5:55 pm
»
Chance Meeting (Amore/Snowblaze)
by
Snowblaze
Yesterday at 11:00 am
»
Rebuilding a Future [Private Kelarth/Wake]
by
Wake
Yesterday at 10:32 am
»
Humans and Magic
by
Wake
Yesterday at 10:11 am
»
This Pitiful Life [Private w/Tharasis]
by
Tharasis
Yesterday at 2:16 am
»
Discoveries of a Forgotten World [Private w/ Orokiv]
by
orokiv
Fri Jul 20, 2018 11:18 pm
»
Svadilfare, Pride of Kryo (Update)
by
Celestia
Fri Jul 20, 2018 11:11 pm
»
Icy Reunion [Private Astral/Cassiopeia]
by
Alyär Iris Iza Draekus
Fri Jul 20, 2018 10:07 pm
»
Youth and Experience [Private with Naviera]
by
Mithridae
Fri Jul 20, 2018 7:06 pm
»
Witness to a Murder
by
Baldirak Sapiens Draco
Fri Jul 20, 2018 11:38 am
»
the meeting(open to humans)
by
darvik
Thu Jul 19, 2018 9:32 pm
»
The Dragon God and Goddesses Religions
by
Shiera
Thu Jul 19, 2018 6:31 pm
»
Atlas' Game
by
Kelarth
Thu Jul 19, 2018 9:34 am
»
Random Encounters (Open to All)
by
orokiv
Thu Jul 19, 2018 9:34 am
»
My Choice (Wake)
by
Súl Iolar
Thu Jul 19, 2018 8:27 am
»
darvik EDIT
by
Shiera
Wed Jul 18, 2018 7:58 am
»
Family Unit (solo)
by
malaki
Tue Jul 17, 2018 9:17 pm
»
Lets play pretend (private Paradox and Baldi)
by
Baldirak Sapiens Draco
Tue Jul 17, 2018 1:50 pm
»
Wolves of Zamora
by
Vasilios
Mon Jul 16, 2018 5:27 pm
»
Talon - The Teenage Rogue
by
Baldirak Sapiens Draco
Mon Jul 16, 2018 5:20 pm
»
Wolves of Zamora
by
Vasilios
Mon Jul 16, 2018 4:14 pm
Quick Links
Contact Staff
Celestia: astral@rpgdragons.org
Top posting users this month
Who is online?
In total there are
4
users online :: 0 Registered, 0 Hidden and 4 Guests :: 1 Bot
None
Most users ever online was
110
on Mon Jan 25, 2016 3:47 pm

Insert Image Here
Personal Info
Name: Insidias (Ambush, in Latin.)
Alias: N/A
Age: 28
Gender: Male
Sexuality: Heterosexual
Personality: Insidias is relatively anti social, mostly because when he hunts he is in a specific place for extended amounts of time. His personality is solitary. I guess you could say that is to be expected of an abush predator, but whatever. He doesn't care about the company of others, as most of his time spent on land is basking in the sun. Basically, he doesn't care about anything except food.
Interests: -Latching onto things.
-Swimming.
-Basking in the sun.
Dislikes: -Annoyances.
-SeaWings, for some odd reason.
-Not being able to latch on to something.
Fears: -Large, angry Firewings.

General Appearance
Height: 31 ft (400 ft in length)
Scales: A dark, murky green on his sides, and jet black on his back, with swirls interlinking the two.
Eyes: A deep, bright orange.
Appearance: Insidias, if you haven't guessed yet, is basically, a crocodile. He is quadropedal, and his legs are short and sprawl outwards like a normal crocodile. His snout is long and thin, and full of sharp, hook like teeth, that are designed to grab and hold on to whatever he bites. He of course has the characteristic osteoderms that crocadilians have, as well. Insidias has four sets of eyes, which leads to a grand total of eight eyes. Don't ask why. It doesn't improve his eyesight at all, it's just sort of there. He also has two pairs of wings, mostly so that he can lift his entire body off of the ground, given that he is so short and thin, but extremely long. His front pair and back pair are almost identical, with a few minor differences, such as the slight size variation, with the back pair being slightly larger. Overall, his wingspan is 80 ft from tip to tip, meaning that each individual wing is 40 ft in length.

Tribe Information and Status
Tribe: Rogue.
Inheritance: 1/2 SeaWing, 1/2 NightWing
Rank: N/A
Family: Probably alive I don't know.
Mate: Probably never.
Hatchlings: Also probably never.

Skills and Abilities
Strengths: Being basically a crocodile with wings and more eyes, Insidias has that signature iron grip, that is extremely difficult to escape without assistance. However, the downside to this is that his grip can be loosened by other attacks, or if he is in a fight with another dragon, others could use their breath attacks to loosen it.
Special Abilities: Insidias's breath is like that of a NightWing, but instead of sleeping, his breath has a sweet smell that draws his prey to him. The downside is that it only works on prey that has no other will. If he is in the middle of a fight, for example, the victim of his breath would be basically un affected. But if his victim doesn't know where he is, or is unaware of his presence, the scent could pretty easily lure them in.
Weaknesses: His weakness is his size, you could say. If something clings onto his back, for example, it would be difficult to get off. His tail, however, could thrash around. Also, since he is an ambush predator that attacks from the water, small bodies of water do not work well with him. Not to say he can't ambush someone if he isn't in the water, it's just how he usually does it.
Another, very obvious weakness is the fact that he can not move fast for long periods of time. Like a crocodilian, he can move extremely fast for about 4 or so seconds, but then he sort of just.... Stops. Another weakness is his flying speed, which isn't very fast either, around 60 kmph tops.
Combat Style: Ambush. Lie in wait, lure them in, lunge, grab onto something, pull in, death roll. It's honestly quite simple when you think about it.

Background
History: Hah nope.
RP Sample: Sicarius has still not killed the fly, by the way.
Last edited by Arkhor on Sat Jun 25, 2016 4:22 pm; edited 4 times in total (Reason for editing : We will not speak of that.)



Posts

: 22


Reputation

: 0



Bump. Added things I was missing, such as two extra lines.



Posts

: 22


Reputation

: 0



_______________________
FireWing Guardian





Posts

: 541


Reputation

: 5


Location

: The nearest volcano



_______________________
Aero Dynamic
|
Dynamic Oreo
|
Wolf
|
Evaleen
|
Kaora
|
Rye
|
Atmosphere
|
Kayin
|
Khusavir
|
Thermo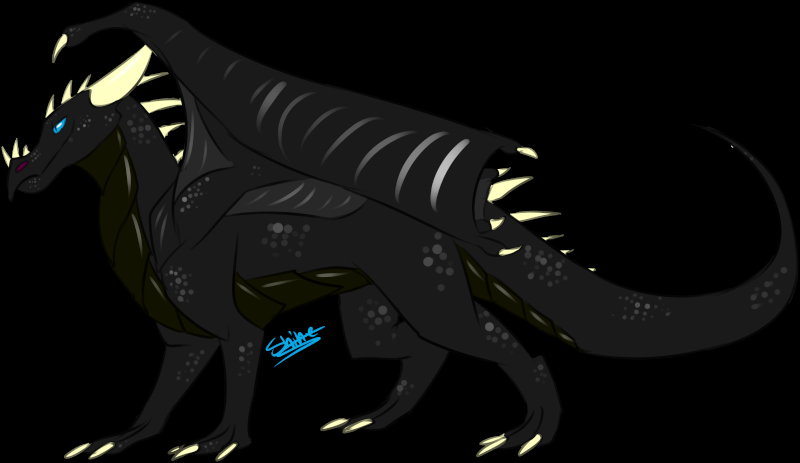 Posts

: 1135


Reputation

: 26


Age

: 15


Location

: Wherever I want





Similar topics
---
Permissions in this forum:
You
cannot
reply to topics in this forum