Quick Links
Site Rules
Contact Staff
Celestia: astral@rpgdragons.org Baldirak: baldirak@rpgdragons.org
Latest topics
»
In Hunt of Survivors (Twilight Imperium, Open to all)
by
Maleboga
Sun Nov 11, 2018 9:54 pm
»
Story Submission: A Dragon in the Southern Skies (Multiverse Contest.)
by
Baldirak Sapiens Draco
Sun Nov 11, 2018 3:50 pm
»
Nearan's Character Sheet
by
Nearan
Thu Nov 08, 2018 7:42 am
»
Trading Post (open)
by
Richard
Tue Nov 06, 2018 2:35 pm
»
The Search (Open to All)
by
Hildrhilt
Mon Nov 05, 2018 11:15 pm
»
Searching (Open to Dragons/Lessers)
by
Wake
Sun Nov 04, 2018 10:53 am
»
Audience with the God of Fortune (Wake)
by
Wake
Sun Nov 04, 2018 10:49 am
»
Father and Child Bonding Time (Cygnus/Sul and El)
by
Svadilfare
Sat Nov 03, 2018 4:27 pm
»
Edge of Success (Aftermath continued)
by
Destella
Tue Oct 30, 2018 7:52 pm
»
A Glimmer of Hope in the Darkness (Starlight Order only)
by
Destella
Tue Oct 30, 2018 7:37 pm
»
Cradore the Massive
by
Baldirak Sapiens Draco
Fri Oct 26, 2018 6:23 pm
»
Guryon the Vicious
by
Baldirak Sapiens Draco
Tue Oct 23, 2018 6:36 pm
»
Guryon's characters
by
Guryon
Tue Oct 23, 2018 6:23 pm
»
Tharasis App
by
Baldirak Sapiens Draco
Sun Oct 21, 2018 3:59 pm
»
Looking for family or mate later on down the road
by
Hildrhilt
Wed Oct 17, 2018 12:09 pm
»
Updated Active Characters List
by
Baldirak Sapiens Draco
Tue Oct 16, 2018 9:37 am
»
Hildrhilt's Character List
by
Hildrhilt
Tue Oct 16, 2018 12:31 am
»
Hildrhilt of Storm and Earth
by
Baldirak Sapiens Draco
Mon Oct 15, 2018 10:51 pm
»
Dominion Realms,the construction of a unique sci-fi fantasy forum!
by
Bassasail
Sat Oct 13, 2018 12:31 am
»
Field Hospital(Sherlock)
by
malaki
Tue Oct 02, 2018 8:06 am
»
Super Smash Bros Life Itself
by
Marin
Sat Sep 29, 2018 12:38 pm
»
SkyWing and LightWing Ranks
by
Baldirak Sapiens Draco
Tue Sep 25, 2018 5:31 pm
»
Destella: The Feathered Serpent
by
Baldirak Sapiens Draco
Sun Sep 23, 2018 8:59 am
»
Aevon of Earth and Steel
by
Baldirak Sapiens Draco
Tue Sep 18, 2018 11:23 pm
»
mate or family
by
malaki
Mon Sep 17, 2018 7:23 pm
Who is online?
In total there are
5
users online :: 0 Registered, 0 Hidden and 5 Guests :: 2 Bots
None
Most users ever online was
110
on Mon Jan 25, 2016 3:47 pm

Hi there everyone! I'm new to this site and could use some showing around and how to use things. I can't wait to start rping here!



Posts

: 1


Reputation

: 0



Hello there and welcome to DRF! I'm Aero, a forum moderator here and I can help show you around!
To start, I'd read the New Members Guide found
here
. The Guide will give you a bunch of information about tribes, dragons, and a bit of lore. It will help you create your dragon later on.
After reading that you just head
here
to create your dragon. There you'll see a template that you need to copy from the white box. I'd recommend the one with the comments so you know how much of everything you need. Just remove the parenthesis and add your dragon's information by creating a new topic
here
. If you try to go into an Approved Dragon area you won't be allowed to create a topic so just create one off of that page link. Before you can RP you must have your application accepted by two staff members.
Hopefully this helped and if you have anymore questions just let me or the other staff know either by PM or just by hopping in the chatbox. Our members love to answer questions so don't feel afraid to ask, even if the question might seem 'dumb.'
~Aero
_______________________
Aero Dynamic
|
Dynamic Oreo
|
Wolf
|
Evaleen
|
Kaora
|
Rye
|
Atmosphere
|
Kayin
|
Khusavir
|
Thermo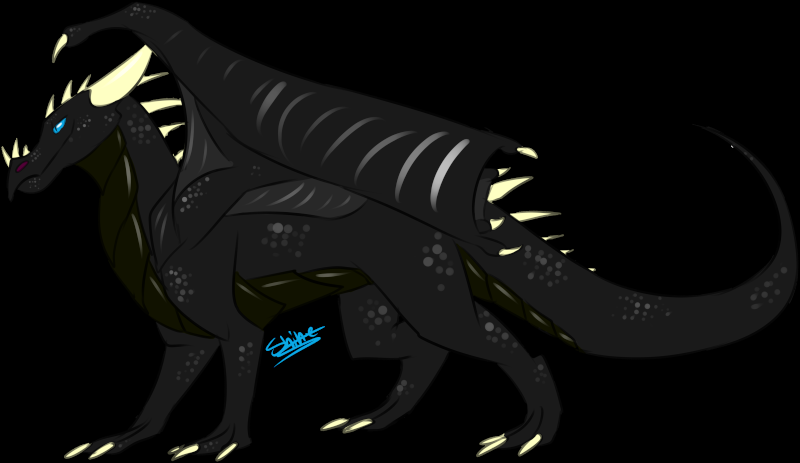 Posts

: 1136


Reputation

: 26


Age

: 16


Location

: Wherever I want




---
Permissions in this forum:
You
cannot
reply to topics in this forum