Quick Links
Site Rules
Contact Staff
Celestia: astral@rpgdragons.org Baldirak: baldirak@rpgdragons.org
Latest topics
»
Father and Child Bonding Time (Cygnus/Sul and El)
by
Cygnus
Today at 10:41 am
»
Share your character theme music
by
Tenebris
Yesterday at 9:35 pm
»
Festival of ascendants (Open to All)
by
Shira
Yesterday at 9:35 pm
»
You've Got A Friend in Me (Wake)
by
Wake
Yesterday at 8:39 am
»
Silence, Lies, and Ink (Hildrhilt)
by
Chogath
Tue Jul 16, 2019 9:16 pm
»
Live Finds a Way (Order of Starlights)
by
Snowscale
Tue Jul 16, 2019 9:11 pm
»
All Alone? (Open)
by
Minnow
Tue Jul 16, 2019 1:34 pm
»
Vilkas Molten-Earth (Needs Re-approval)
by
Vilkas
Tue Jul 16, 2019 12:41 pm
»
Concerning Us (Open to Starlights)
by
Haneul
Tue Jul 16, 2019 12:33 pm
»
Keeping up Appearances (Vilkas)
by
Vilkas
Tue Jul 16, 2019 12:19 pm
»
To Claim an Island (RISK, DRF Edition)
by
Monster
Tue Jul 16, 2019 11:59 am
»
claiming an island ( Risk, DRF edition ) [Lost]
by
Astral
Tue Jul 16, 2019 11:59 am
»
Shira of Shadows
by
Wake
Mon Jul 15, 2019 7:30 pm
»
A gift left behind (Hildrhilt-)
by
Hildrhilt
Mon Jul 15, 2019 4:21 pm
»
Abbadon
by
Astral
Thu Jul 11, 2019 7:19 pm
»
My Choice (Wake)
by
Súl Iolar
Thu Jul 11, 2019 11:53 am
»
To Claim a Future (Risk Event)
by
Ragnarock
Wed Jul 10, 2019 7:22 pm
»
Fishing for a mate... Again..
by
Bassasail
Tue Jul 09, 2019 6:55 pm
»
darvik EDIT
by
Baldirak Che'le
Tue Jul 09, 2019 11:47 am
»
Chogath, the Alchemist of Ink
by
Baldirak Che'le
Tue Jul 09, 2019 10:32 am
»
Bassasail's Characters
by
Bassasail
Mon Jul 08, 2019 10:18 pm
»
darvik theme
by
darvik
Sun Jul 07, 2019 10:05 pm
»
Here you go Baldi
by
Celestia
Sun Jul 07, 2019 8:58 pm
»
claiming of amethyst isle(RISK DRF)
by
Monster
Sat Jul 06, 2019 12:36 pm
»
Updated Active Characters List
by
Bassasail
Sat Jul 06, 2019 9:51 am
Who is online?
In total there are
7
users online :: 0 Registered, 0 Hidden and 7 Guests :: 1 Bot
None
Most users ever online was
110
on Mon Jan 25, 2016 3:47 pm

Hello, Im new to this site! Can someone tell me how this works? When applying I had to do something with rank, can someone explain all of this to me? Where are the roleplay forums? Thanks if you decide to help







Posts

: 27


Reputation

: 0


Age

: 15


Location

: Somewhere in a parallel universe where you'll never find me >.<



Hello Echo! I'm Aero Dynamic, a moderator here and I can show you around!
First of all, welcome to DRF. I hope you like your time here and have fun RolePlaying. Now, I'd advise you read
The New Member's Guide
, found using that link. That should give you a lot of the information you need. Now, it is a bit long but it does give the jist of Lore, and talks about the dragons, tribes, and ranks. Just note that some ranks are special and can't be directly applied for, like Leaders and Lieutenants. Just note that rogues don't have ranks and therefore you just put 'Rogue' in the rank section.
After that you get to
Create Your Dragon
. When going to you have to use the
Dragon Template
, found using that link. Just remember to copy out of the white box, and for first time apps I'd recommend using the one with the brackets so you know what you have to do. Then, just go back to the
Create Your Dragon
section and make a topic using the 'New Topic' button that can be found under the Approved dragon places or at the bottom of the page.
After it's done, an Admin or Moderator will come check it and once approved, you can start RolePlaying! Your application will then be moved into the appropriate 'Approved' section, so don't post your app in there. You'll also receive your color from an admin afterwards.
All of the RolePlaying sections are about midway down the main page. If you're a tribe dragon, your main focus will be on the 'Tribe RP's.' If not, then mostly 'RolePlaying for Dragons,' although dragons of any kind can post there.
If you have anymore questions, don't hesitate to shoot me or any of the other staff a PM! Another great way to look for help is to jump into the chatbox. Our members love to help out here, so don't be afraid to ask a question no matter how 'stupid' or hard!
Hopefully this helped,
~Aero
_______________________
Aero Dynamic
|
Dynamic Oreo
|
Wolf
|
Evaleen
|
Kaora
|
Rye
|
Atmosphere
|
Kayin
|
Khusavir
|
Thermo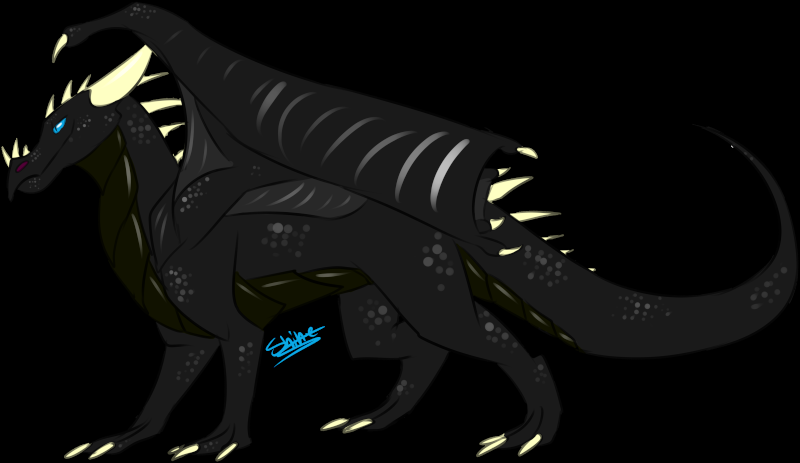 Posts

: 1136


Reputation

: 26


Age

: 16


Location

: Wherever I want





Similar topics
---
Permissions in this forum:
You
cannot
reply to topics in this forum