Quick Links
Site Rules
Contact Staff
Celestia: astral@rpgdragons.org Baldirak: baldirak@rpgdragons.org
Latest topics
»
In Hunt of Survivors (Twilight Imperium, Open to all)
by
Maleboga
Yesterday at 9:54 pm
»
Story Submission: A Dragon in the Southern Skies (Multiverse Contest.)
by
Baldirak Sapiens Draco
Yesterday at 3:50 pm
»
Nearan's Character Sheet
by
Nearan
Thu Nov 08, 2018 7:42 am
»
Trading Post (open)
by
Richard
Tue Nov 06, 2018 2:35 pm
»
The Search (Open to All)
by
Hildrhilt
Mon Nov 05, 2018 11:15 pm
»
Searching (Open to Dragons/Lessers)
by
Wake
Sun Nov 04, 2018 10:53 am
»
Audience with the God of Fortune (Wake)
by
Wake
Sun Nov 04, 2018 10:49 am
»
Father and Child Bonding Time (Cygnus/Sul and El)
by
Svadilfare
Sat Nov 03, 2018 4:27 pm
»
Edge of Success (Aftermath continued)
by
Destella
Tue Oct 30, 2018 7:52 pm
»
A Glimmer of Hope in the Darkness (Starlight Order only)
by
Destella
Tue Oct 30, 2018 7:37 pm
»
Cradore the Massive
by
Baldirak Sapiens Draco
Fri Oct 26, 2018 6:23 pm
»
Guryon the Vicious
by
Baldirak Sapiens Draco
Tue Oct 23, 2018 6:36 pm
»
Guryon's characters
by
Guryon
Tue Oct 23, 2018 6:23 pm
»
Tharasis App
by
Baldirak Sapiens Draco
Sun Oct 21, 2018 3:59 pm
»
Looking for family or mate later on down the road
by
Hildrhilt
Wed Oct 17, 2018 12:09 pm
»
Updated Active Characters List
by
Baldirak Sapiens Draco
Tue Oct 16, 2018 9:37 am
»
Hildrhilt's Character List
by
Hildrhilt
Tue Oct 16, 2018 12:31 am
»
Hildrhilt of Storm and Earth
by
Baldirak Sapiens Draco
Mon Oct 15, 2018 10:51 pm
»
Dominion Realms,the construction of a unique sci-fi fantasy forum!
by
Bassasail
Sat Oct 13, 2018 12:31 am
»
Field Hospital(Sherlock)
by
malaki
Tue Oct 02, 2018 8:06 am
»
Super Smash Bros Life Itself
by
Marin
Sat Sep 29, 2018 12:38 pm
»
SkyWing and LightWing Ranks
by
Baldirak Sapiens Draco
Tue Sep 25, 2018 5:31 pm
»
Destella: The Feathered Serpent
by
Baldirak Sapiens Draco
Sun Sep 23, 2018 8:59 am
»
Aevon of Earth and Steel
by
Baldirak Sapiens Draco
Tue Sep 18, 2018 11:23 pm
»
mate or family
by
malaki
Mon Sep 17, 2018 7:23 pm
Who is online?
In total there are
11
users online :: 0 Registered, 0 Hidden and 11 Guests :: 2 Bots
None
Most users ever online was
110
on Mon Jan 25, 2016 3:47 pm
Page 2 of 2 •

1, 2

First topic message reminder :
Tsubasa
The Last Tree Minder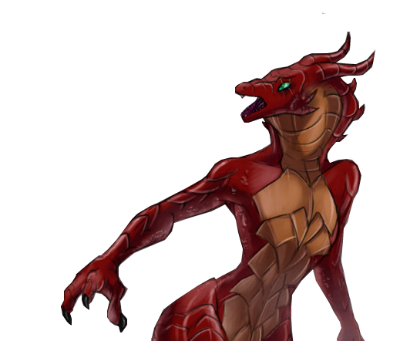 "Is this it?" Her words echoed in the silence of the night. She sat there, wondering about running away so many years ago. She didn't remember why, or where she came from, only that she came her running, with nothing but her name to remember. She had her feet hung over the side of the wall as she stared off into another volcano. She watched the magma burst from the sides of them and the lava pour out. She would count the times it flared up for her amusement.
But she grew bored. She needed something to do. With all of the heat and pressure, many of her gems grew stronger. Her gold became easy to reform and set. She remained there, lost, bored, covered in riches. She wondered what else was out there.



Posts

: 26


Reputation

: 0


Location

: N̹̬͓̯̺̞̹̍̎̎ͣ͊̆͗̆̀o̢̠̜̯̳͖̺͈̲͑̀ͧ̆ͬ͘w̘̤̦̟̠̻ͨͥ͂ͧ́̚͘h̄͗͋̋҉̸͍͎͇̺̲e̅̉̇̈́́҉̴͚̺̪ŗ̮̣͈̱̑̆̚͞͡e͓͚͊̂̅́̚͝



---
"Of course it's not-but I will try to walk slightly slower so that I do not throw you from your seat."Tempest explained with a bit of a raised eyeridge directed towards the small reptile following her. This really was a bit of a strange lizard, but nevertheless, Tempest deflamed her tail and wrapped it around the lizard as she gently placed her on her back-which was the only thing that was somewhat stationary and not too jumpy for the small FireClaw. The only thing which moved were her muscular shoulders as her legs took away with a confident stride.

"I see..." Tempest began, but she really didn't, the small FireClaw was a tad curious and concerning to her. "Well, hopefully there's something there which you can use..."
Tempest eventually took her to the giant forges which were deep within the mountain which the castle was resting on. The heat even made Tempest sweat slightly, but she glanced at her back, more concerned about the small reptile, "Is everything okay back there?"
_______________________
Tsubasa
The Last Tree Minder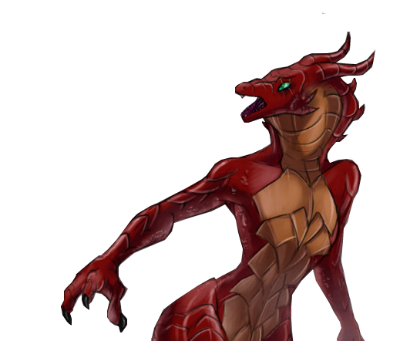 "All is well my quee- . . . . I mean Tempest." She was picked up and thrown upon her back. She wasn't sure how to react, if she was to react. She held on once more, keeping close to her body.
"I tried forging before." Tsubasa told her honestly, "But the tools were too big for me to use. I ended up making a bigger mess than I did a sword."
She wasn't sure what to make of it, or what to say anymore. She didn't deserve to serve her majesty, or any of the true dragons. She was but a dwarf among giants. She didn't belong.



Posts

: 26


Reputation

: 0


Location

: N̹̬͓̯̺̞̹̍̎̎ͣ͊̆͗̆̀o̢̠̜̯̳͖̺͈̲͑̀ͧ̆ͬ͘w̘̤̦̟̠̻ͨͥ͂ͧ́̚͘h̄͗͋̋҉̸͍͎͇̺̲e̅̉̇̈́́҉̴͚̺̪ŗ̮̣͈̱̑̆̚͞͡e͓͚͊̂̅́̚͝



Tempest could almost sense the little reptilians distress, so she made her way down towards the back of the forges. "You will be able to learn here-trust me, we have equipment for basically every dragon. Hopefully we can find some things for you, if not, I'll force them to make you some." Tempest explained and spoke to the creature quietly, pushing her way through some of
the bulkier (and somewhat blind) other dragons.

When she took the small reptilian to the small bench out of the way from all the other bulky dragons, one that was almost designed for children. However, it still had all the tools necessary for making all sorts of armour. "Will this be okay?" Tempest inquired, slowly and gently putting Tsubasa down.
_______________________
Tsubasa
The Last Tree Minder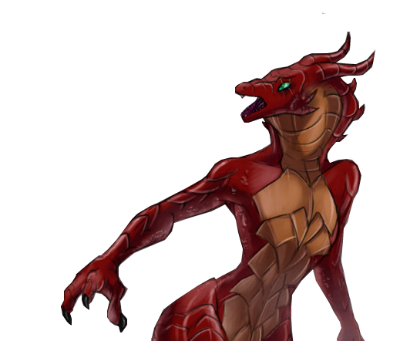 Being placed onto the ground, she could not find words to express her gratitude towards her queen. It would be a thousand lifetimes before she could ever repay her. So she would make sure that in this life she did all to please her highness.
""O-o-o-of course." Tsubasa spoke, "If not, I'm sure I can make tools of my own with what is here. After all, it's only customary that the blacksmith smith only with their own . . .right?" She questioned it. It felt right in her heart, but to say aloud felt taboo, as if she was the true outcast.
"Though, Tempest. . . " her voice no longer as loud and strong as moments before, but now to a somewhat distilled whisper. "Are there others, like me?" she would ask. "I m-m-mean like other. . . s-s-small dragons?"



Posts

: 26


Reputation

: 0


Location

: N̹̬͓̯̺̞̹̍̎̎ͣ͊̆͗̆̀o̢̠̜̯̳͖̺͈̲͑̀ͧ̆ͬ͘w̘̤̦̟̠̻ͨͥ͂ͧ́̚͘h̄͗͋̋҉̸͍͎͇̺̲e̅̉̇̈́́҉̴͚̺̪ŗ̮̣͈̱̑̆̚͞͡e͓͚͊̂̅́̚͝



Slowly, the Queen lowered her head in a nod as she acknowledged what Tsubasa had said. That was right, and if the little creature wanted to use and craft their own smithing tools, then that would be fine as well. She couldn't have asked or suggested anything else as Tempest thought it would have been rude to push for the creature to use what she wanted her to use, so the Queen nodded. Tempest was too engrossed in her own thinking that she almost had missed what the little reptilian had asked her, so she hastily answered her. "I do understand what you mean, young one. If you need to, make whatever you require. We have more than enough supplies for you here.. However, to answer your other question...

No, I have not seen others like you so far... However, I do not doubt for a second that there aren't others like you. But, I will admit, there are some smaller dragons around these parts, but... They are children and contain wings, whereas you don't." Tempest face-pawed, realising how insensitive she had just been. She was tired and a bit weary from the flight, and turned an apologetic expression to her. "Please forgive me," Tempest asked, that was incredibly rude of me to say..."
_______________________
Tsubasa
The Last Tree Minder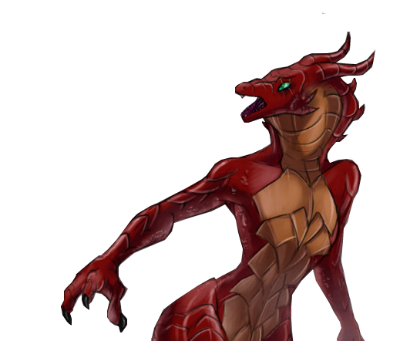 The tought begun to ring in her mind. Her hands would grab hold of her arms, holding onto her own self for comfort. It wasn't that she was wrong, it was that she was right. Tsubasa wanted to believe she was just the lesser of them, a small dragon who was left to die alone. That was the story she wanted to believe. But it was true, everyone had wings but she. She wanted to believe they were taken from her, or both without.
But that was the truth.
She was born without wings. She was born among dragons. She was one of two such creatures born from the litter of dragons, but she would not remember those memories, at least not for now.
"I-I know." she would say. "It f-fine. I'm an adult." she spoke with wonder, curious to her own origins. But Tempest was the queen yes? Wouldn't she know everything?
"Do you know where I might have come from?" All she wanted was a direction to go into. But it didn't matter. "Forgive my questions. . . I'll get right to work. T-t-thank you for the opportunity."



Posts

: 26


Reputation

: 0


Location

: N̹̬͓̯̺̞̹̍̎̎ͣ͊̆͗̆̀o̢̠̜̯̳͖̺͈̲͑̀ͧ̆ͬ͘w̘̤̦̟̠̻ͨͥ͂ͧ́̚͘h̄͗͋̋҉̸͍͎͇̺̲e̅̉̇̈́́҉̴͚̺̪ŗ̮̣͈̱̑̆̚͞͡e͓͚͊̂̅́̚͝



Page 2 of 2 •

1, 2

---
Permissions in this forum:
You
cannot
reply to topics in this forum