Quick Links
Site Rules
Contact Staff
Celestia: astral@rpgdragons.org Baldirak: baldirak@rpgdragons.org
Latest topics
»
Father and Child Bonding Time (Cygnus/Sul and El)
by
Súl Iolar
Yesterday at 5:28 am
»
A Glimmer of Hope in the Darkness (Starlight Order only)
by
Haneul
Thu Nov 15, 2018 11:26 am
»
Edge of Success (Aftermath continued)
by
Haneul
Thu Nov 15, 2018 11:16 am
»
In Hunt of Survivors (Twilight Imperium, Open to all)
by
Maleboga
Sun Nov 11, 2018 9:54 pm
»
Story Submission: A Dragon in the Southern Skies (Multiverse Contest.)
by
Baldirak Sapiens Draco
Sun Nov 11, 2018 3:50 pm
»
Nearan's Character Sheet
by
Nearan
Thu Nov 08, 2018 7:42 am
»
Trading Post (open)
by
Richard
Tue Nov 06, 2018 2:35 pm
»
The Search (Open to All)
by
Hildrhilt
Mon Nov 05, 2018 11:15 pm
»
Searching (Open to Dragons/Lessers)
by
Wake
Sun Nov 04, 2018 10:53 am
»
Audience with the God of Fortune (Wake)
by
Wake
Sun Nov 04, 2018 10:49 am
»
Cradore the Massive
by
Baldirak Sapiens Draco
Fri Oct 26, 2018 6:23 pm
»
Guryon the Vicious
by
Baldirak Sapiens Draco
Tue Oct 23, 2018 6:36 pm
»
Guryon's characters
by
Guryon
Tue Oct 23, 2018 6:23 pm
»
Tharasis App
by
Baldirak Sapiens Draco
Sun Oct 21, 2018 3:59 pm
»
Looking for family or mate later on down the road
by
Hildrhilt
Wed Oct 17, 2018 12:09 pm
»
Updated Active Characters List
by
Baldirak Sapiens Draco
Tue Oct 16, 2018 9:37 am
»
Hildrhilt's Character List
by
Hildrhilt
Tue Oct 16, 2018 12:31 am
»
Hildrhilt of Storm and Earth
by
Baldirak Sapiens Draco
Mon Oct 15, 2018 10:51 pm
»
Dominion Realms,the construction of a unique sci-fi fantasy forum!
by
Bassasail
Sat Oct 13, 2018 12:31 am
»
Field Hospital(Sherlock)
by
malaki
Tue Oct 02, 2018 8:06 am
»
Super Smash Bros Life Itself
by
Marin
Sat Sep 29, 2018 12:38 pm
»
SkyWing and LightWing Ranks
by
Baldirak Sapiens Draco
Tue Sep 25, 2018 5:31 pm
»
Destella: The Feathered Serpent
by
Baldirak Sapiens Draco
Sun Sep 23, 2018 8:59 am
»
Aevon of Earth and Steel
by
Baldirak Sapiens Draco
Tue Sep 18, 2018 11:23 pm
»
mate or family
by
malaki
Mon Sep 17, 2018 7:23 pm
Who is online?
In total there are
2
users online :: 0 Registered, 0 Hidden and 2 Guests :: 2 Bots
None
Most users ever online was
110
on Mon Jan 25, 2016 3:47 pm

Personal InfoName:
Satori
Alias:
The Wandering Giant
Age:
29
Gender:
Female
Sexuality:
Heterosexual  
Personality:
Much like her father, she doesn't like conflicts, and the war between the EarthWings and the humans devastated her. She is a kind dragon, wanting to help those who she can, but will bring down her wrath if some dragon dares to mock the EarthWings. She is very proud to be part of her tribe, and is also very protective of them. However, time has changed some of this.
She is rather quiet now, after losing her tribe and everything that she was proud of. She no longer strives for anything, and just exists. She prefers to spend her time in search of dragons who are lost, and then she will send them on their way, making sure they stay away from the old territory of the EarthWings. Often, Satori will be rude to the dragons who she don't strike her as ones that pay attention to her advice. However, she can change this when she is comfortable and is a calm dragoness who is willing to talk, but doesn't say too much. She is caring of all dragons, and wants to fix everything which she has lost.
However, inwardly, she is broken and wants nothing more than to find the graves of her father as she can no longer find anyone. If she finds this, or something even more surprising, she will become a dragon who she was in the past, happy, enthusiastic, determined, kind, playful and will be willing to learn once again.
Interests:
-Building, well, that was until she became a wanderer. She was able to use her sticky breathe to hold multiple object up, and use it almost like a sealing agent.
-Seeking peace between the tribes, even though it is highly unlikely that this would happen, she still seeks it.
-Recording knowledge for the future generations, and finding things which she has never found or come across before.
Dislikes:
-Water, as it can easily make her fall unless she really digs her claws into the ground. It also washes away her sticky acid.
-Humans, as they have ruined her home almost completely and taken almost everything away from her.
-Wandering, as she has seemingly has no home.
Fears:
-Being seperate from her parents and family once more.
General AppearanceHeight:
218 feet tall currently, but 290 when she is fully grown. She is also 500 foot long.
Scales:
Her scales are like small kites which stick out from her body and sometimes overlap awkwardly. They are also a greeny colour.
Eyes:
Red when she was younger, but now they have turned aqua with age.
Appearance:
Tribe Information and StatusTribe:
EarthWings
Rank:
She has no rank anymore, but she was a Guardian.
Family:
-Her mother was Rektani Lozain of Earthil.
-Her father is Cosmos.
-Sorrel is her biological sister.
-Saiga is her brother.
-Baldirak Sapiens Draco, adoptive brother.
-Rylatha, adoptive sister.
Mate:
She has no mate.
Hatchlings:
She has no hatchlings.
Skills and AbilitiesStrengths:
-Being the giant brute that she is, she can cause the ground to shake beneath her feet by landing heavily on it. To land heavily on it, she has to leap into the air, and hit the ground as hard as she possibly can. The ground can then split beneath her form, but it's rather rare for that to happen.
-She can breathe acidic sprays over her opponents, which can melt through their scales if it is left on there for long enough. Her spray doesn't come in a gas state, and it is only really a solid. However, this solid is extremely sticky and once it is on the opponent, it can be very hard to remove.
-She has adequate abilities to fight, and can give opponents a run for their money in the case of using her claws to fight. She was raised by her father, who taught her how to fight.
-She has incredible flying abilities, as her wings are so large and powerful. She is slimly built for an EarthWing, which allows her to move more fluidly throughout the air. She can turn quickly, and manoeuvre as quickly as she can.
Special Abilities:
-She can call the sands to her will for a few moments, using it to create a barricade between herself and something else. The barrier is made from tiny specs of sand, which can get into the dragons eyes and blind other creatures who would wish to do her harm. The sand though is easily blocked by other dragons' scales, and they cannot penetrate them.
Therefore she cannot use it to attack, instead using it as a cover to get herself into a better position.
Weaknesses:
-SkyWings, as their power over the wind can blow away her sandstorm ability.
-She cannot use her sandstorm to attack and it is a purely defensive mechanism. While the sandstorm is up, she cannot see through it. She can only smell things through the sand.
-Anything related to the EarthWings can send her heart racing and regret burning through her, which can distract her from fights quite readily.
Combat Style:
If they are game enough to fight her, she often will try to fight them by throwing them back down to the ground. After doing that, she will try to crush the very ground they stand on, and cause them to fall into a large rift. This task is made easier as she can cover the rifts with her sandstorm and trick them into going into the gaps. However, if she can't do that, she will fight with her claws and acidic breathe.  
BackgroundHistory:
When she was young, she was raised in a happy family with Cosmos and her mother and sisters. She had adored her father the most, but she did her best not to show it. She was a quick learner, and at the time, her family was peaceful, happy, but then... it all changed in the human invasion.
Once she was older, and she was about 140 foot tall at this time, they invaded and Satori was taken by surprise at the humans attacking. She had barely managed to fight her way out of the dragon nets which she had suddenly and originally found herself in. She roared, spewing her acid on the humans around her, burning them with the acid. She clawed the net off, throwing her wings up as she roared a challenge. She fought against them for hours, and eventually was able to get out of the fighting. However, as she struggled away, she wasn't truly free. She wasn't able to get rid of all the humans killing her kin, and some had followed her and tracked her. She was ambushed hours later in her sleep, and somehow managed to break free, but then she saw her fellow EarthWings being hurt. Eventually, she had tried to dive back in, but, her rash actions had almost been rather disastrous as she was almost killed. She left, barely able to pull herself away from the humans.
She became separated from everyone in the war, becoming rather alone and lost her ways. Since the day she was separated, she gave up all hope, wandering aimlessly throughout the surface of the EarthWings old territory, sending dragons on their way to safety. She slowly aged, becoming taller and wiser with time, but nothing could cure the ache in her heart. The feeling of failure. She became known as the 'Wandering Giant', knowing that she was a giant dragon with a caring heart. But the sands and dust which she now treads on is a horrible reminder of everything that she has lost... including her beloved father. She always searches for her home, never ever losing hope that they may be alive still.
RP Sample:
I am Tempest, Marlowe, Ella and Keshet, you know how I rp.



Posts

: 9


Reputation

: 0



_______________________
Sly's theme. Enjoy!
Spoiler:
NightWing Healer





Posts

: 618


Reputation

: 15


Location

: Australia



_______________________
Aero Dynamic
|
Dynamic Oreo
|
Wolf
|
Evaleen
|
Kaora
|
Rye
|
Atmosphere
|
Kayin
|
Khusavir
|
Thermo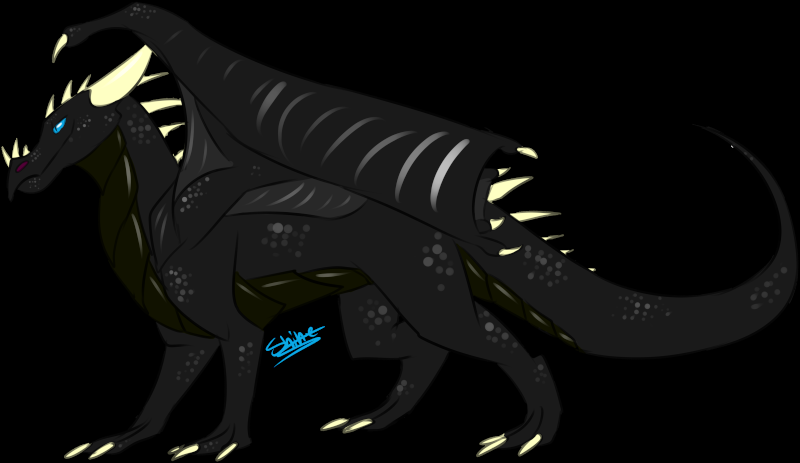 Posts

: 1136


Reputation

: 26


Age

: 16


Location

: Wherever I want





Similar topics
---
Permissions in this forum:
You
cannot
reply to topics in this forum