Quick Links
Contact Staff
Celestia: astral@rpgdragons.org
Top posting users this month
Who is online?
In total there are
13
users online :: 1 Registered, 0 Hidden and 12 Guests :: 1 Bot
Súl Iolar
Most users ever online was
110
on Mon Jan 25, 2016 3:47 pm
Hey, my friends! Storm here, and I am really excited to announce this. We now have an official DRF Super Smash Bros Skype group, and I am the moderator (If you don't have Skype, go here:
http://www.rpgdragons.org/t3610-drf-smash-bros-chat
Just note that it won't be as efficient or better than if you had Skype. SO GET SKYPE!

). Of course I had permission from Ark, so we are good.

Here, we will practice Smash (Only Smash Wii U and 3DS, unless you have netplay*, which I don't), talk about the game, and how we can improve! Anyone on DRF is allowed, so just ask to join with your Skype username. See you all on the battlefield!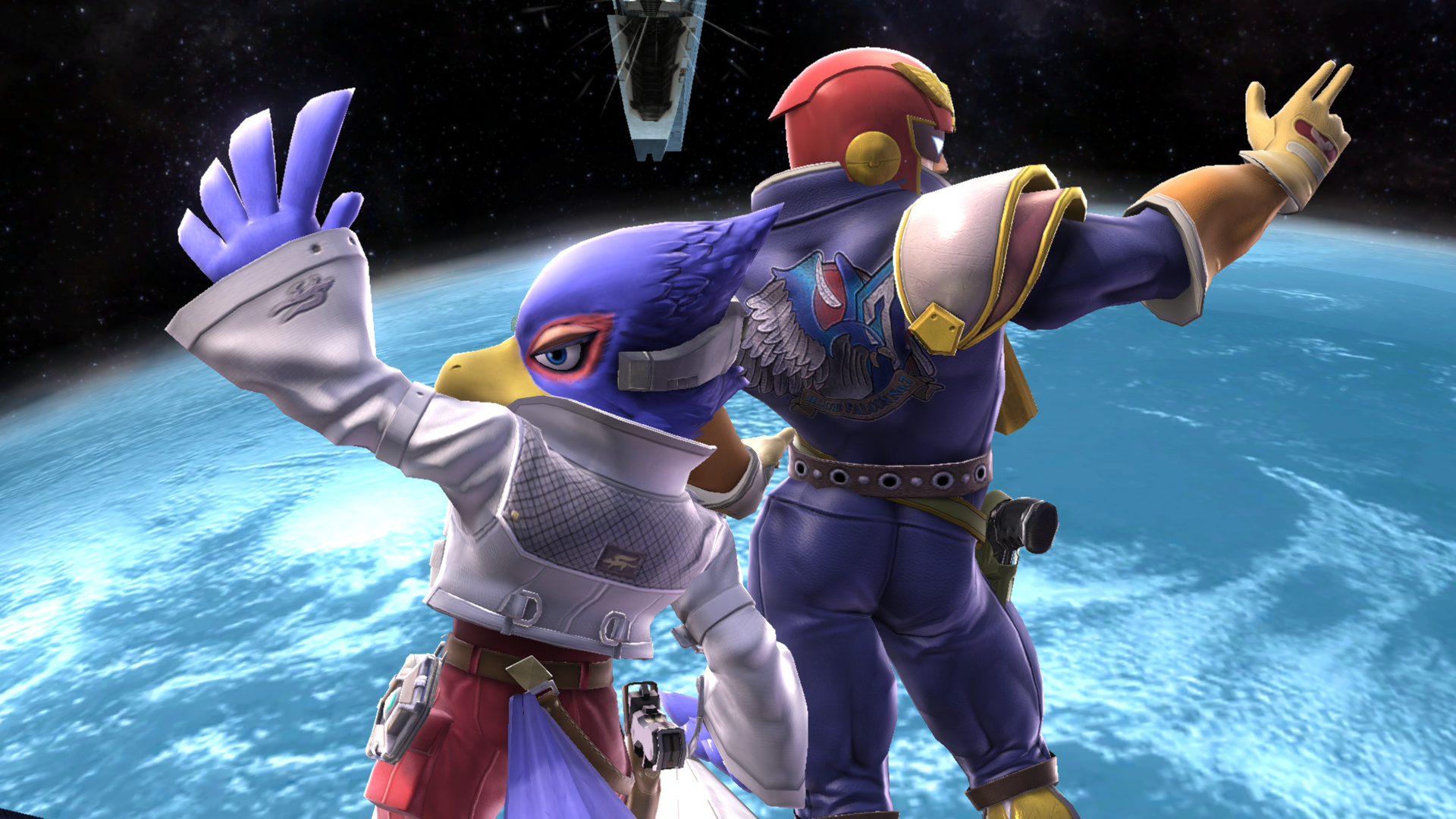 Members so far**:
Scootch (Storm)
Llama Man (Draken)
Kyurem (Kyuurei)
sLy (sLy)
~Storm
*if name is in blue, that means he/she plays on the Wii U. If name is red, that means he/she plays on 3DS. If name is purple, that means that he/she plays on both. If name is white, that means he/she plays on an older version of the game, like Brawl, for example.
*Netplay is a defining feature of Dolphin: it allows you to connect any GameCube or Wii game for online play, without the problems or limitations of the Nintendo WiFi Connection or hassle of BBA.
*Gamer tag followed by DRF username.
Last edited by Storm on Thu Mar 03, 2016 5:16 am; edited 5 times in total
Me don't have skype and my computer crashed last time I tried to download it. But I wanna be in the Brawl club. I have it for 3ds.




Posts

: 25


Reputation

: 1



Well, I don't see how you can join if you don't have Skype. It will just be your name in the members list. Can you get Skype on your phone?

Guess I'll just have to wait until a group is made in the general board here. I can't get skype at all, not on phone or ipod cause I poor and have mostly old hand me down things. XD






Posts

: 490


Reputation

: 6


Age

: 24


Location

: new earthwing territory



I made the thread for the chat, Vrede.
http://www.rpgdragons.org/t3610-drf-smash-bros-chat#48012
What is your gamer tag? A gamer tag, if you don't know, is just the name that you go by in the game. It doesn't have to be your 3DS friend code, just what you want to be called in the game. I am Scootch, for example.
I had my gamertag set up for the wii some years ago and have the same one for my DS. However for some reason the DS is saying my nintendo direct is saying "this service is not supported" anymore and won't let me look at it.

If I can remember it off of the top of my head I think it is. Terra.Anne Bacon followed by my DRF main username Rii






Posts

: 490


Reputation

: 6


Age

: 24


Location

: new earthwing territory



I don't need to know your username. a gamer tag is different. It is the name that you make for yourself that you want to be called by. It really only applies if you go to Smash tournaments (I do), but I thought that it would be cool if we all tags for ourselves in the group. For example, the best player in the world's tag is ZeRo. Some other ones are: Esam, Nairo, Seagull Joe, MVD, etc. It is just a name for yourself. So what do you want your's to be?


Similar topics
---
Permissions in this forum:
You
cannot
reply to topics in this forum